Compare NBN HFC plans
HFC (Hybrid Fibre Coaxial) connections are being repurposed to deliver high-speed NBN Internet services. Here's what you need to know.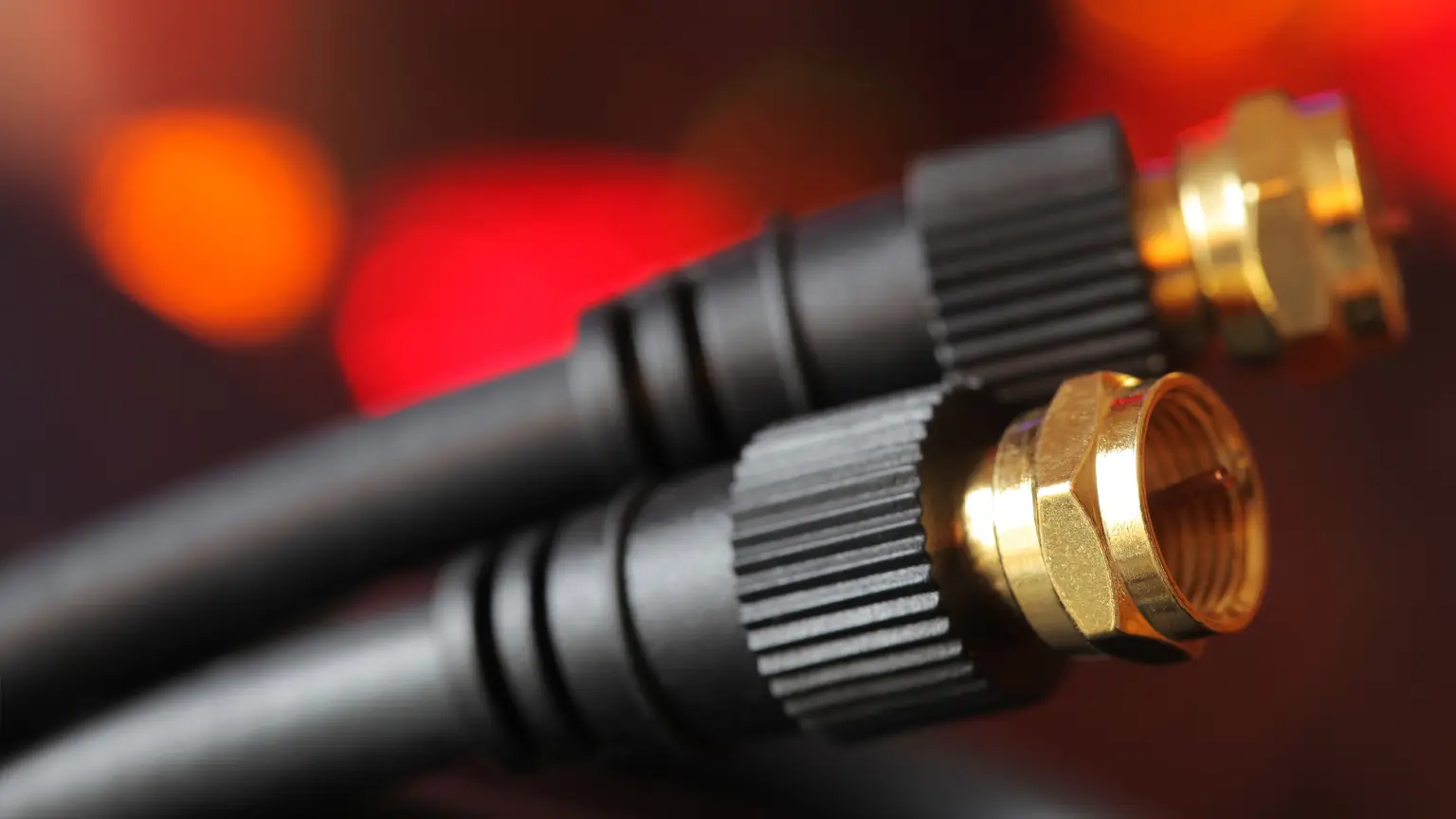 We're committed to our readers and editorial independence. We don't compare all products in the market and may receive compensation when we refer you to our partners, but this does not influence our opinions or reviews. Learn more about Finder .
The National Broadband Network (NBN) in its current version makes use of a patchwork blend of technologies. One of these is Hybrid Fibre Coaxial (HFC) NBN, which uses high-speed fibre optics in tandem with existing copper cables to deliver a faster broadband connection to your house. You can compare HFC NBN plans by speed, data and price in the table below.
Compare NBN HFC plans below
What is NBN HFC and how does it work?
HFC is simply a term for an NBN connection using both high-speed fibre optics and older copper "cable TV" lines. Data signals are sent through optic cables to the nearest NBN node and then delivered to your house via the existing copper infrastructure. A modem completes the connection, allowing you to access the Internet.
Where is HFC cable available?
HFC network connections are available wherever cable was initially laid by Optus and Telstra when they were developing their copper networks. This is mostly only in metropolitan areas, but if you'd like to know what kind of connection your property has you can use our NBN tracker.
What are NBN HFC speeds like?
Theoretically, an HFC connection can deliver the top speeds promised by the NBN – and download speeds of 100Mbps and upload speeds of about 40Mbps. In reality, these networks tend to have quite a few issues with congestion that severely reduce the speed you'll experience.
As a result, all HFC NBN plans will offer a typical evening speed alongside their maximum, reflecting the speed you can expect to experience in the evening when everyone else is also online. Remember that the exact speed you'll get depends on your provider as well as the speed tier you sign up for – if you aren't sure what speed you need check out our typical evening speed guide.
Do I need a new modem for HFC NBN?
If you haven't been connected to the NBN previously, you'll likely need a new modem capable of processing the signals involved. These modems can either be purchased separately or bought alongside a plan from most providers, who will recommend a specific model.
Is there any other equipment I need for NBN HFC?
Unless you have a pay TV or cable TV service, you won't require anything that isn't installed by NBN Co when they hook up your property to the network. However, if you do have a pay TV service, NBN Co will provide a cable splitter so you can connect both your NBN and pay TV at the same time.
You'll simply need to attach one cable from your NBN box to one part of the splitter and a cable from your pay TV box to the other. You won't need any equipment that isn't automatically provided by either your Internet provider or NBN Co.
What to consider when comparing HFC Internet plans
Speed. The NBN is available in four speed tiers, ranging from Basic I 12Mbps to Fast 100Mbps. Even with an HFC NBN connection, you should always check with your provider to see if a particular speed is available at your address. Heavier use and more simultaneous users will necessitate faster, more expensive connections.
Data. While many NBN plans offer unlimited data these days, you can still potentially save by going for a data capped plan. Just make sure you won't break the limit, or you might get slugged with excess usage charges.
Contract types. Some plans provide flexibility by running from month to month while others will lock you into a six-month or longer plan. Signing a contract may save you money in the form of reduced set-up or modem costs, but watch out for large early termination fees if you cancel early.
Extras. Certain providers offer entertainment bundles with their plans, or give you a home phone line and call inclusions. Watch out for special features that you think you'll be able to make good use of.
What's the difference between HFC NBN and Telstra or Optus cable?
The biggest difference you'll notice is in upload speeds. Pre-NBN HFC cable connections were capable of reaching download speeds of 100Mbps but could only upload at around 2Mbps. The addition of fibre optic NBN cables to this existing network has kept the maximum download speed the same but boosted upload capabilities to around 40Mbps.
---
Picture: Shutterstock
More guides on Finder
Lower your household bills