NBN HFC (Cable Internet)
Compare 300+ HFC NBN plans and find out what to expect on a cable Internet connection.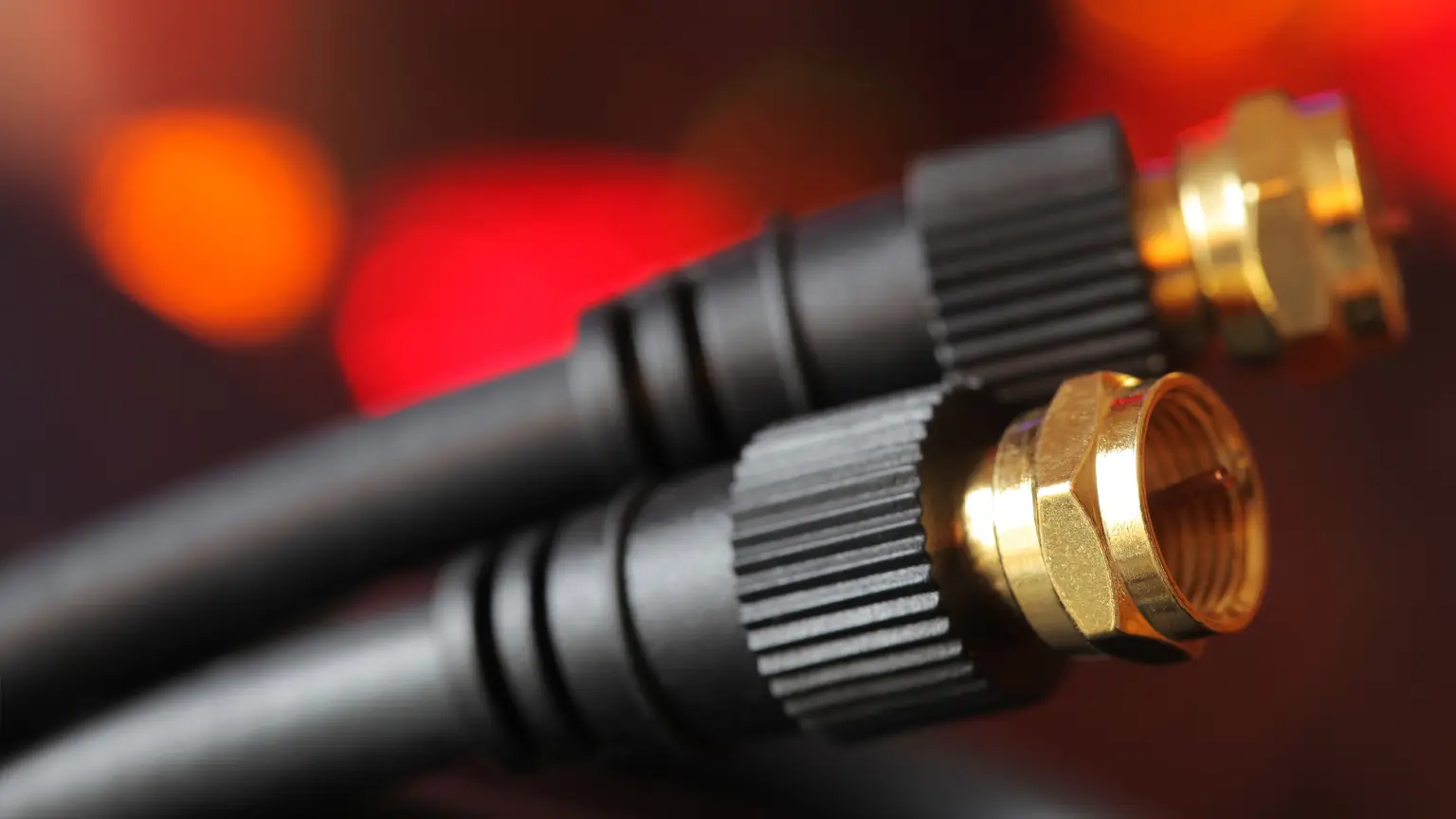 We're reader-supported and may be paid when you visit links to partner sites. We don't compare all products in the market, but we're working on it!
Hybrid fibre coaxial (HFC) is one of the many connection types used for the NBN. Whether you have it or not depends solely upon where you live, but chances are you'll get it if there is existing cable TV or cable Internet from Optus or Telstra in your neighbourhood, since the cables are already there.
If you're one of the roughly 30% of Australians who have HFC, here's how it works.
What is HFC NBN?
HFC connections use a mix of existing "pay TV" coaxial cables (the same ones that deliver Foxtel) and high-speed fibre optics. Signals are sent from your house to a nearby node through coaxial cables, then switched to the wider fibre network of the NBN. A modem in your house completes the connection.
Compare NBN HFC plans below
What are HFC NBN speeds like?
Every HFC connection should be capable of achieving NBN 100 speeds; that is, download/upload speeds of 100/40Mbps. But if you're trying to get one of the two new higher-speed plans, NBN 250 or NBN 1000, it will depend on where you live as to whether you can sign up to these plans.
Only 70% of HFC NBN customers can get an NBN 250 connection, and just 7% are eligible for NBN 1000. NBN Co has promised a network upgrade so that all HFC customers can order NBN 1000 by the end of 2021, but for the moment, you might have to settle for something slower.
Like any other fixed line connection, your cable Internet will slow down during busy periods of the day, especially in the evening between 7pm and 11pm.
What equipment do you need for HFC NBN?
The equipment required for cable Internet is more or less the same as any other NBN connection:
An NBN connection box – provided by the NBN
An NBN utility box – provided and installed by the NBN
A modem-router – purchased from your Internet service provider or a third party
Finally, if you also have a pay TV subscription, you'll need a cable splitter (provided by the NBN), which lets you attach both your modem and pay TV box to the same wall outlet.
How is HFC NBN installed?
The utility box outside your house is installed by NBN Co, and you don't have to worry about it. If your property is a new development, the technician will require access to your outdoor area to install the utility box. If you live in an apartment, check with your provider if the NBN connection box isn't already installed in your unit.
All you need to do is plug your NBN connection box into the coaxial wall outlet using the provided cable, and then attach your modem-router to one of the box's yellow UNI-D ports with an ethernet cable (provided with the modem). You'll also need a couple of spare power outlets for both devices.
How does HFC compare to other connection types?
HFC is just one of the many NBN technology types. While you can't exactly choose the type of NBN connection type you get at your home, it can be good to know how it stacks up compared to other types just so you know what to expect.
HFC vs FTTN
Both connection types run to a central node before connecting to the wider network. However, Fibre to the Node (FTTN) uses inferior copper telephone cables instead of HFC. This means your FTTN connection gets significantly worse the farther you are from the node.
End result: FTTN is generally less reliable and slower than HFC.
HFC vs FTTC
With Fibre to the Curb (FTTC), copper connects your home to a distribution point or "telecom pit" near your house, and from there fibre optic completes the connection to the greater network. Copper is still worse than HFC, though, so FTTC suffers.
End result: HFC and FTTC are pretty similar, although HFC is usually better.
HFC vs FTTP
Fibre to the Premises (FTTP) is the best NBN connection type available, where high-quality fibre optic cables are run all the way up to your house. FTTP is unparalleled for speed and performance.
End result: FTTP is the best NBN connection available and easily outperforms HFC.
HFC vs FTTB
In a Fibre to the Basement (FTTB) connection, fibre optic cables are run to a box in the basement of a building, and from there other cables complete the connection to individual apartments. Similar to FTTN, apartments further from the basement will experience worse connections.
End result: HFC and FTTB can be pretty comparable, depending on the building.
Not sure what connection type you have?
Put your address into our NBN tracker and we'll tell you which NBN technology type is available at your house.
More guides on Finder
Lower your household bills