Telstra's Large data plan is the most popular mobile broadband plan amongst Finder users. With 200GB of included data, you'll be able to connect to the Internet while you're out and about, whether it's for work or entertainment purposes. It also comes with:

No excess data charges
Access to Telstra's 5G network
200GB data

$

75

per month
Min. total cost of $75
Go to site
Compare mobile broadband plans below
Get Internet on the go with one of these mobile broadband plans. For more information about whether you need to purchase a specific modem from a provider, click 'view details' and check the 'fees' tab for the modem description.
Finding the right mobile broadband plan for you
Picking a good mobile broadband plan will obviously depend on your own circumstances and what you want it for, but here are four things to consider when you're comparing mobile broadband plans:
Data limits
Since mobile broadband will usually cost you more than your regular fixed-line Internet connection, breaking the data limit will, more often than not, cost you. Many providers charge $10 for every extra GB of data, so make sure you have enough. Or look for the small number of plans that won't charge you excess usage fees if you're unsure how much data you'll actually burn through.
Additional hardware
Not all mobile broadband plans will require you to purchase a specific modem. Most mobile broadband plans are designed to be used with a tablet or modem with a SIM slot, so in most cases, you don't even need to buy a separate device to use it. But if it is required by the provider you've chosen, remember to factor in the cost of additional modems as part of the plan.
Cost
As mentioned above, mobile broadband can cost more than wired connections. Make sure you're only paying for what you need, or you could be put out of pocket with fancy and unnecessary features.
Speed
Mobile broadband speeds can vary wildly. Don't just consider the fastest speed promised to you, but also what you're likely to get when using it. 4G connections are reliably faster than 3G while home wireless plans can often deliver close to their promised speed if there isn't too much network congestion. If your area has access to 5G, you could be getting speeds that match or exceed a fixed-line NBN connection.
If you're still unsure about how mobile broadband works, and whether it's the right option for your Internet needs, you can continue reading on to our comprehensive guide below.
What is mobile broadband?
Mobile broadband is a type of connection that doesn't rely upon wired connections to your house or device. Instead, it uses the same 3G and 4G networks that your mobile phone might use to connect to the Internet, meaning it can achieve the same kind of data speed.
Much like your phone, mobile broadband devices usually need to be able to exchange signals with a communications tower in order to work.
An important thing to keep in mind is that most mobile broadband plans are designed to be used with a tablet or modem with a SIM slot, so in most cases, you don't even need to buy a separate device to use it.
What are the different types of mobile broadband?
There are three main types of mobile or "wireless" broadband connections available these days: two that are more 'on the go' types of mobile broadband, and home wireless broadband.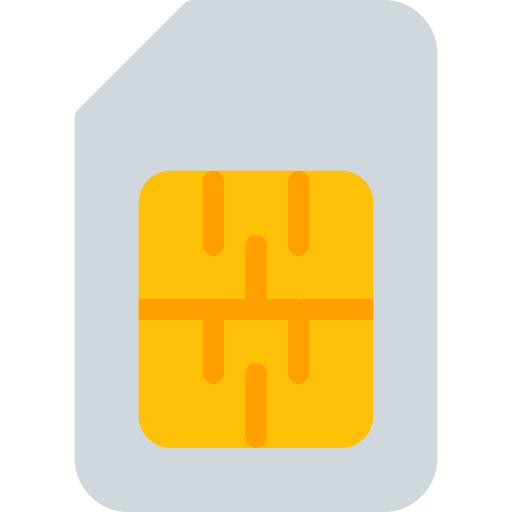 SIM only mobile broadband
This type doesn't require any type of modem to get you connected. Simply buy a data-only SIM and you can easily pop it into a tablet, mobile, or laptop that already has a 4G modem built in. Keep in mind that these SIM cards contain mobile data only, so you won't be able to make calls and texts as you would with a regular mobile SIM.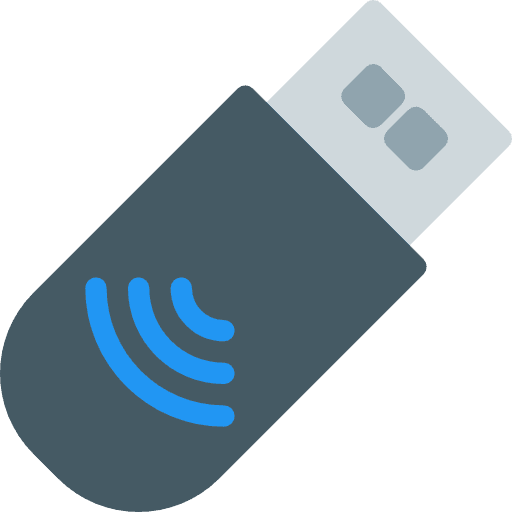 Portable modems
If your phone, laptop or tablet doesn't already have a 4G modem built into it, you'll need a separate modem to get you connected. USB modems are great for plugging into your laptop for extra juice on the go, but if you'd like to connect multiple devices, consider getting a portable WiFi hotspot modem instead.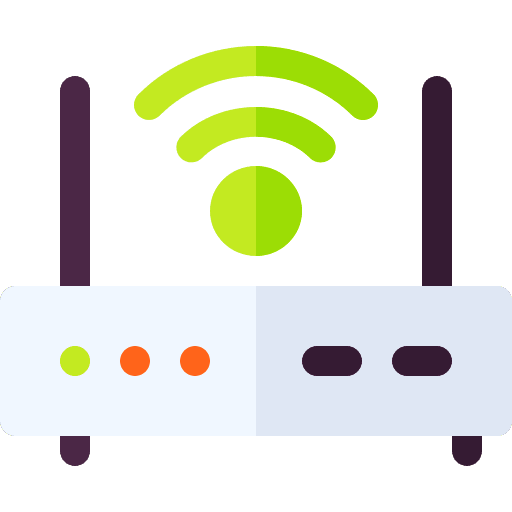 Home wireless broadband
This is a relatively new service that is less transportable as it's designed to be used in your home. You'll get a larger modem with built-in WiFi to use, and it'll need to be connected to a power source in order to work. Home wireless broadband plans will usually have higher data allowances and can be a great alternative if you're not having success with normal fixed-line connections.
The main difference between the two types is their portability, with home wireless broadband being more of an in-home solution compared to mobile broadband where smaller, more portable modems are used.
Mobile broadband devices explained
As previously mentioned, mobile broadband devices are what makes this Internet connection a more portable solution. Here are the different types of devices you could use:
Wi-Fi hotspots. A Wi-Fi hotspot is created by a mobile modem or Pocket Wi-Fi device. Essentially, your mobile modem (usually battery-powered) connects to the Internet via the mobile network, then shares that connection with devices around it. Home broadband modems are the same idea, although they're generally larger, more powerful and much more difficult to move around to different locations.

---

USB modems (dongles). A USB modem, or dongle, plugs directly into the USB slot on your computer or other device. It will then provide the connected device with mobile broadband. Some modern dongles can also act as portable hotspots, allowing Internet access to devices other than the one it's plugged into.

---

Built-in solutions for SIM-only broadband. Though rare, some highly portable laptops and other devices will come with a SIM slot included. They contain a modem able to access the mobile network, which will allow them to hop on the Internet or act as a portable hotspot when the SIM is activated.
---
How fast is mobile broadband?
The speed of your mobile broadband will depend on certain factors like weather, where you are, and so forth, but the biggest determiner is what kind of technology you're using. The following table gives you a basic idea of how the three main technologies (3G, 4G, and 5G) generally compare.
| Technology | Max. download speed | Average download speed | Average time to download a 50MB podcast episode | Average time to download a 1GB video file |
| --- | --- | --- | --- | --- |
| 3G | 42Mbps | 8Mbps | 50 seconds | 17 minutes |
| 4G | 980Mbps | 90Mbps | 4.5 seconds | 1.5 minutes |
| 5G | 1-10Gbps (1,000-10,000Mbps) | 200Mbps | 2 seconds | 40 seconds |
These speeds are heavily reliant on your hardware and current conditions. Compared to a less portable home wireless system, you're likely to get equal or higher speeds on mobile broadband, since the majority of home wireless plans are currently speed capped or run at 4G as well.
However, compared to home wireless broadband, you get drastically less data for the same price. While competitive mobile broadband plans may charge in the realm of $1 per GB and offer up to max 150GB a month, an example home wireless plan from Optus will give you 200GB for $65 monthly, a rate of about 33c/GB.
Is mobile broadband reliable?
As with any service, the speed you'll get with mobile broadband will vary depending on a few different factors. Here's what matters most:
Hardware. You'll get better speeds with newer hardware. Older devices may have weaker processors, limiting the speed of your connection. Whether your device is 3G, 4G or even 5G capable will limit what networks you can access.
Physical location. This matters much more than you might think. Certain places are blocked or obstructed from mobile signals. Public areas often have a lot of competing data traffic from other people's devices which will interfere with your connection speed. This is why a home wireless modem that stays in one place can promise more consistent speeds.
Weather and ambient conditions. Rain, lightning storms, or even an overcast day can mess with your mobile signal, meaning you're at the mercy of the elements.
Service provider. A provider like Telstra can offer 4GX connections in major metro areas with maximum speeds 10 times faster than the NBN. Other providers may only offer slower 3G connections.
Potential 5G speeds. While 5G is far from being well-established in Australia, all three telco networks, Telstra, Optus and Vodafone, are trialling these next-generation networks. It's not available everywhere, but if you can get it you'll have access to speedier mobile broadband speeds, with the Optus 50Mbps Satisfaction Guarantee even promising no-fee cancellation if you aren't consistently getting a minimum of 50Mbps on your connection.
Just like wired Internet connections, mobile broadband can run at a snail's pace or lightning fast, depending on these factors.
Where is mobile broadband available?
Because you're getting your Internet access via mobile networks, mobile broadband is generally available anywhere traditional cell service is. Check your provider's coverage map to find out where you'll be able to get a signal.
Mobile broadband coverage maps
How much does mobile broadband cost?
Obviously, the answer to this question will largely depend on how much data you're after, with higher data caps attracting higher prices.
One of the better ways to determine the value of a mobile broadband plan is how much you're being charged per 1GB of data, with the baseline being around $10/GB. A decent mobile broadband plan will boost this to around $2-$3/GB, with great value in the 60c-$1.5/GB range. Be aware that value generally increases the more data you're buying, so expect higher value on more expensive plans.
How much mobile broadband data do you need?
Obviously, this will depend on your data usage habits. Mobile broadband data is generally more expensive per GB than fixed line connections, so it's important that you're not purchasing too much or too little data for your needs.
While they're similar to mobile data connections, you're more likely to be running tons of applications and downloading things faster on a laptop than you would on a phone, so there's the danger you'll chew through it faster if you're using a non-mobile device with mobile broadband.
We've broken down a couple of popular online activities that you might need to use mobile broadband for, and how much data they'd roughly use up.
| Activity | Average data use (per hour) |
| --- | --- |
| Web surfing | 60MB |
| Social media | 150MB (with video content) |
| Music streaming | 90MB |
| Video conferencing (720p, 1:1) | 540MB |
| Video conferencing (720p, group) | 675MB |
| Standard video streaming | 720MB |
| HD video streaming | 1.5GB |
You can use the table above to roughly estimate your monthly data usage. Simply decide which activities you do most often and then, for each activity, figure out how many hours you spend per month doing it on average. Now multiply the amount of time you spend per month by the hourly data usage, and add it all up. This will give you a good idea of how much data you might need on your mobile broadband plan.
Is mobile broadband the right option for me?
Ultimately, this depends on when and how you use the Internet. It's possible your phone can act as a data hotspot, but this isn't a great permanent solution considering how limited phone data normally is. You can check out our page on the best mobile broadband plans to see what we think are the highest value offers currently available.
Mobile broadband's main draw is portability, making it useful for:
Someone who moves frequently or can't get the wired connection speed they want at home
People who are out and about, but may want reliably fast Internet for doing work on transport or playing online games on a portable console or laptop
Anyone who may need to share a data connection with multiple devices, for collaboration or convenience
People who want a backup in case their wired Internet connection goes down
Travelling
If you're still unsure, here's a quick summary of the pros and cons of mobile broadband:
Pros
Portability. Wi-Fi hotspots or portable modems can be used anywhere. Even your home mobile broadband modem can be unplugged and hooked up somewhere else, if you desire.
Connection speed. Mobile broadband can theoretically outspeed even a decent NBN connection under the right circumstances.
Sharing power. Multiple people can connect to a hotspot, making it flexible for group work or a family anywhere.
Cons
Unreliability. Bad weather, poor reception or high amounts of network traffic can significantly impact the speed of your connection.
Limited data. Most traditional mobile broadband plans won't offer over 100GB of data, and it's usually far less than that.
Price. Mobile broadband data can be more expensive compared to a wired home connection, especially for a lot of data. However, home wireless plans are closing the gap fast.
Is mobile broadband a good option for working from home?
With more people using the NBN during the day due to working from home, it's likely you're experiencing some form of Internet congestion and slower speeds than you're used to. This is where mobile broadband might come in handy.
The reason we say 'might' is because, as discussed above, there's no real speed guarantee when it comes to mobile broadband since it's so dependent on various factors. That being said, if you find you're still getting decent speeds using your mobile data at home, you should, in theory, also get similar speeds on mobile broadband since they both use the same mobile networks. It may be a good idea to use mobile broadband as a backup option to your normal Internet connection, especially if your fixed-line connection speed is so slow that it's impacting on how productive you can be at work.
Mobile broadband vs the NBN: Which is better for working from home?
Who is the top mobile broadband provider?
The right mobile broadband provider for you will depend on your circumstances and needs, from data sizes to expiry periods. That said, we've focused on Vodafone, Optus, and Telstra, since all mobile broadband plans will run on one of their networks even if sold by a different provider.
Check out our monthly round-up of the best mobile broadband plans here.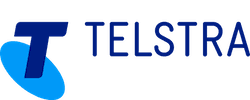 Telstra mobile broadband plans
Telstra has a number of mobile broadband plans, ranging from 5GB for $15 per month to 180GB for $300 per month (on a 12 month contract). You can either provide your own SIM-enabled device or purchase a modem from Telstra starting at $69.
Along with the mobile broadband, you'll get data-free sports streaming of AFL, netball and more, data-free streaming of Apple Music, and access to Telstra Air, its national Wi-Fi network. You may also get potential 5G network access on some plans if you have the right equipment and live in the right area.
Check out Telstra's mobile broadband plans here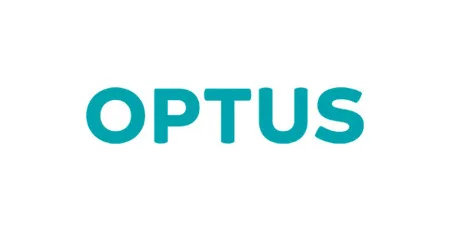 Optus mobile broadband plans
With Optus, you get a choice of two home wireless broadband plans on their 4G network: 200GB for $65 per month or 500GB for $68. If you've got access to Optus' 5G network, you could opt for their unlimited home wireless plan for $70 a month. You can bring your own wireless modem or get one from Optus included on a 24-month mobile broadband plan.
Alternatively, if you want to go the data SIM route, you can get SIM plans which offer between 50Mb for $2 per month up to 75GB for $50. There are also additional data plans with longer expiry periods. With a SIM mobile broadband plan, you'll have free included streaming of the Premier League via Optus Sports.
Compare mobile broadband plans from Optus here

Vodafone mobile broadband plans
If you need a modem, Vodafone has a set of Red Data plans that include one with repayments over a 12-, 24- or 36-month contract. The Red Data plans themselves provide between 5GB and 100GB for $20 to $60 monthly. You can access this same suite of plans if you bring your own mobile modem.
In terms of extra features, Vodafone's mobile broadband plans come with global roaming in 80 countries for an extra $5 a month, and you can potentially bundle your plan with other Vodafone offers to save a percentage off your total bill.
See Vodafone's mobile broadband plans here
---
Frequently asked questions
Is mobile broadband the same as WiFi?
Not exactly - mobile broadband can employ WiFi signals, but it's not one and the same. WiFi is a networking technology that allows devices like phones or laptops to connect to the Internet.

For WiFi to exist, there has to be a device that's generating a WiFi signal. So while mobile broadband may operate via WiFi using a portable modem or phone, it's not just the same thing.
Can I get unlimited mobile broadband?
If you're looking for travel-friendly mobile broadband, there are currently no unlimited plans available in Australia. However, there are unlimited home wireless broadband plans available, but the modems for these plans aren't as easily transportable as it's meant to be more of a 'home solution'.
Alternatively, you can consider getting an unlimited mobile phone data plan by Telstra or Vodafone, which give you
"endless" data
but will reduce your speed significantly once you use up your initial allocation of data.
Can I use a mobile hotspot as my home Internet?
You can, so long as the hotspot is capable of supporting all the devices you want connected to the Internet at once. Be aware that mobile broadband and regular mobile plans tend to have relatively low data limits, so it really depends on how much data you're planning to consume at home. You can use our
data usage calculator
to give you a rough estimate of how much monthly data you need. You might also be better off investing in home wireless broadband as an alternative to a fixed-line connection.
If you're mostly concerned about price and not speed or reliability, then mobile broadband is usually only a cost-effective alternative to the NBN for low data caps. For example, you might get 200GB of mobile broadband for $75 a month from Telstra, or 500GB of data on the NBN for the exact same price.
---
Images: Telstra, Huawei, Apple. Icons made by Pixel perfect & Freepik from www.flaticon.com
Read more on this topic
Lower your household bills