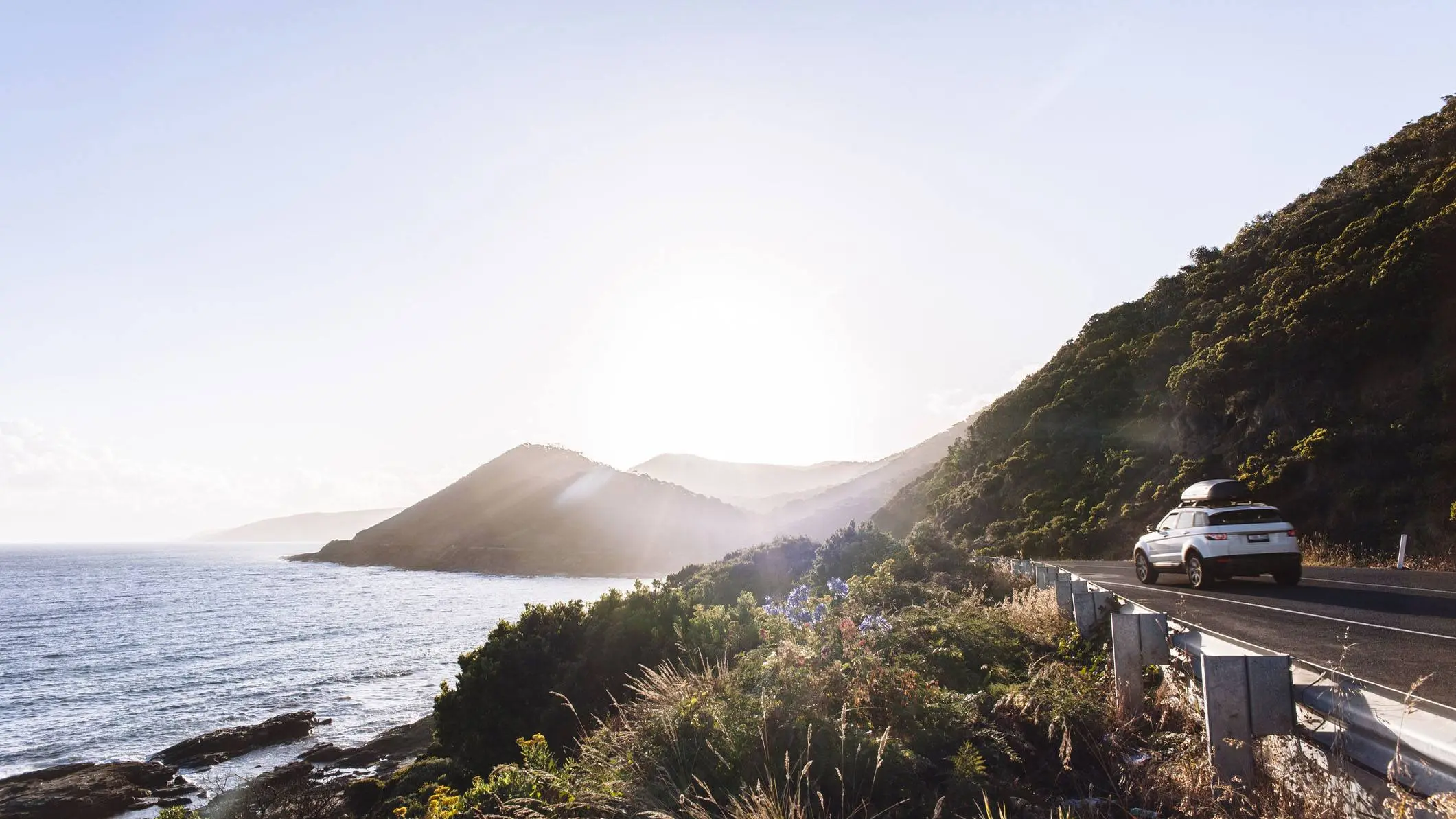 There's no reason to pay through the roof on your insurance if you don't need to. If you're trying to save cash, there's a bunch of car insurance options that might suit you.
You can opt for a bare bones third party policy, or if you want more cover, there's lots of budget insurers out there that might have what you're looking for. Whatever the reason, it's not hard to find cheap cover that works for you.
If you just want the cheapest basic cover, we found that a third party property damage policy from Bingle cost just $25 a month. Your costs may be significantly different, so make sure that you compare quotes from a range of companies before you buy.
Want cheap car insurance? Start your search here
How much does car insurance cost?
We got real quotes for 11 car insurance companies and found some huge differences in how much comprehensive car insurance costs per year across companies and states.
Our research says that the average cost of a comprehensive car insurance policy is $895.80 a year, or $74.60 a month.
But you can clearly see that costs can be quite different between providers, as well as what state you live in.
Toggle through to see how costs compare in your state.
How did we get these costs?: These companies were chosen because they were either a partner brand or one of the most searched brands in Australia. These costs are based on a male born in 1988 driving a 2015 Toyota Corolla. They live in each states capital city, drives up to 15,000kms a year, and has an excess of $850. Prices were gathered in May 2019.
Who is the cheapest company?
Based on our research above, Bingle was found to be the cheapest company in 4 of the 6 states, only being beaten out by AAMI in New South Wales and Budget Direct in Queensland.
When we averaged all of the state costs together, we found that Budget Direct actually came out as the cheapest overall at $662 a year.
How much does car insurance cost in my state?
Based on our research above, the cheapest state to get car insurance in is Queensland with an average of $752 a year.
The most expensive state to get insured in was Victoria, costing Aussie's an average of $1,150 a year.
State breakdown: Average cost of car insurance
How much does it cost on average for your age?
When you're younger you'll pay noticeably more for car insurance as you're deemed to be a higher risk driver.
But our research says that these high prices thankfully don't last! As you get older, your cost should go down as long as you stay a safe driver.
How did we get these costs?: We based the above figures on the average cost for a car insurance policy from Bingle. The average cost takes into account the prices from the 6 states. The driver shares the same criteria as the above - the only thing we changed was their age. We chose Bingle to give an indicator of how much the cost of insurance can change as you get older, not as an indicator of what you should expect to pay. Make sure you compare quotes from a range of companies before buying.
How much does a third party property damage policy cost?
Based on our research of 6 companies, the average cost of a third party property damage policy is $32.50 a month.
This just covers the financial cost if you damage someone else's car or property.
How did we get these costs?: To get these costs, we averaged together the cost of a male and female policy, both born on 1/1/1983. They drive a 2016 Ford Falcon, live in Sydney, drive around 10,000kms per year, and adjusted the excess to $650 where possible. Quotes were gathered in November 2018.
10 tips for getting the cheapest car insurance policy
Since the cost of car insurance varies so much from person to person finding the cheapest car insurance in Australia is not as simple as looking at a list and sorting it from lowest to highest. However, there are certain ways that you can save and get cheap car insurance:
Restrict drivers. When you're getting a car insurance quote you'll be asked if you want to restrict drivers under a certain age. Choosing not to let young drivers behind the wheel of your car can save you big bucks on your car insurance.
Take the higher excess. If you're okay covering a bit more should you get into a prang, opting to pay a higher excess will help you save on your car insurance premiums.
Keep your car in a garage. Want to pay less for car insurance? Then keep your car in a garage or at the very least in off-street parking. Cars on the street are exposed to higher risks of theft and damage and as such pay more for car insurance.
Insuring more than one vehicle. If you and your partner both have vehicles that need insurance, look to take out your car insurance with the same insurer. You can get cheaper insurance by bundling your policies.
Insuring more than just your car. Check to see if your home or life insurer also offers car insurance. If they do they may offer multi-policy discounts, which means getting cheaper car insurance.
Comparison shopping. Since you're on Finder you're already doing this step. Comparing your options is the only way to make sure you're getting the best bang for your buck.
Pay your premium annually. Some car insurers will offer discounts if you're able to pay your annual premium upfront rather than in monthly instalments.
Look for an insurer that offers no claims bonuses. If you're a good driver then you can really benefit from finding an insurer that offers no claims bonuses. With each year you have a clean claims record, your premiums will be discounted.
Pay-as-you-go. Pay-as-you-drive insurance policies are available from a handful of car insurance companies in Australia and provide a cheaper alternative to standard car insurance policies for people who seldomly use their vehicles.
Loyalty doesn't always pay. If you've been with your insurance company for a while and it's time for your renewal ask them if they can give you a better price. If they say no, you can compare your options and walk if you find a cheaper policy.
What's the cheapest type of car insurance?
Third party property damage is normally the least expensive option if you're looking for the absolute cheapest car insurance. However, there are a couple of other options you might want to consider if you need higher cover.
Here's a breakdown of the cheapest car insurance policies and what they cover you for:
Compulsory third party insurance (CTP): This is mandatory car insurance that you must have in order to get your car registered. It covers injuries and deaths suffered on the road, but no vehicle damage of any sort. The cost of this is automatically added to registration everywhere except NSW, where you have to buy it separately.
Third party property damage (TPPD): Third party car insurance covers damage you cause to other cars and property. It won't cover any damages to your own car.
Third party fire and theft (TPPD F&T): This type of car insurance typically costs more than just TPPD, but also covers your own vehicle from damage, specifically, damage or loss from fire and theft, two of the most common vehicle hazards. It generally costs more than TPPD alone, but still less than comprehensive car insurance, and offers a balanced level of cover.
Watch: What type of car insurance policy do you need?
Picture: GettyImages
Read more: