Huddle car insurance
Huddle car insurance gives you comprehensive cover while you help protect the planet.

We're committed to our readers and editorial independence. We don't compare all products in the market and may receive compensation when we refer you to our partners, but this does not influence our opinions or reviews. Learn more about Finder.
Huddle offers car and travel insurance that appeals to people who care.
Huddle is a Certified B Corporation, so they only invest money in companies that are having a positive impact on the planet. Huddle is underwritten by Hollard, a reputable group trusted by seven million customers worldwide.
If you're after an insurance policy that helps address social issues, then Huddle is worth considering. Read on to see if their cover suits your needs.
Read on to learn about your policy options.
We don't currently have this brand on our panel. But don't fret! You can head to the Huddle website or compare a bunch of other car insurance companies with finder.
Compare car insurance fast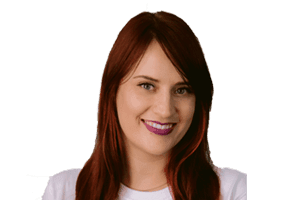 Finder's 3 favourite features
Huddle process claims 24/7, with some people able to receive a decision in just minutes.
Surplus profits go back to vulnerable communities.
Certified B Corporation, so they only invest money in companies that are having a positive impact on the planet.
Review by our car insurance expert Alexandra Koster
What cover options do I have?
Huddle offers two types of cover. Their basic cover operates similarly to third-party property damage policies, with optional fire and theft cover. Their comprehensive cover gives you the same benefits, plus cover for damage to your own car, with great benefits such as new for old car replacement and more.
Third Party Property
Huddle's third party property works as a third-party property damage policy. This type of insurance covers you for damage you cause to other people's vehicles and property.
Comprehensive cover
Huddle's comprehensive cover protects you for damage to your car as well as for damage to other people's property and vehicles. You'll be covered for loss or damage to your car due to collision, theft, malicious damage, fire and natural events. You also get new for old car replacement as well as cover for fire, theft and more.
How do policy features compare?
| Feature | Third Party Property | Comprehensive |
| --- | --- | --- |
| You cause damage to another person's property | | |
| Collision | | |
| Natural disaster | | |
| Malicious acts | | |
| Theft | | |
| Fire | | |
| Legal liability | | |
| Hire car | | |
| New for old car replacement | | |
| Essential repairs | | |
| Personal property | | |
| Emergency travel and accommodation | | |
| Locks and keys | | |
| Child safety seats and prams | | |
| Transit cover | | |
| Fixed Kilometre Plan | | |
What additional options can I get with a comprehensive policy?
Fixed Kilometre Plan. If you drive less than 15,000km per year, Huddle's Fixed Kilometre Plan could save you up to 30% compared to their regular comprehensive cover.
Hire car. Comprehensive policies have the option to take out hire car cover. If your car is stolen, Huddle will organise a hire car for you up to 14 days.
Excess-free windscreen. If your windscreen is accidentally broken or damaged, Huddle will pay the cost of replacing or repairing the front windscreen. This is only available to those on comprehensive policies and only applies to the first windscreen claim in any one period of insurance.
Loss or damage to your car. Huddle will pay the agreed value of your car if it is lost or damaged due to malicious acts, theft or fire.
Essential repairs. They will pay up to $500 for essential repairs.
Personal property. Huddle will pay up to $500 for accidental loss, theft or damage to personal property. Personal property includes personal items designed to be worn or carried (such as clothing or your handbag) that are in your car at the time of an event.
Emergency travel and accommodation. Get paid up to $500 for your accommodation and travel if you are more than 200 kilometres from your home and your car can't be driven.
Locks and keys. If your keys are stolen, Huddle will pay up to $1,000 to replace or recode your car's locks and keys. You'll have to report the theft to the police.
Towing costs. Huddle will cover the reasonable cost of towing your damaged car to the nearest safe place.
What makes Huddle different?
Fixed Kilometre Plan. Pay only for the kilometres you drive. If you spend less time behind the wheel, your premiums will be lower.
Claim 24/7. Huddle process claims 24/7, with some people able to receive a decision in just minutes.
Help the planet. Huddle is committed to giving at least 1% of their revenue to help the planet. They're also a certified B Corporation.
What's the excess like?
Your excess will depend on what your claim relates to, who was driving your car and the type of cover you have chosen.
Basic. This is the first amount you pay on each claim made under your policy.
Age. An extra excess applies to drivers under the age of 25.
Undeclared young driver. Your excess may be higher if the driver is under 25 and hasn't been listed under your insurance certificate.
Learner driver. Your excess may be affected if the driver is a learner.
Inexperienced driver. This applies to drivers over the age of 25 who have not held an Australian driver's licence for more than 2 consecutive years.
Fixed Kilometre Plan additional excess. This will be applied if at the time of claim if the member's odometer reading is above the end odometer reading or below the start odometer reading specified on the Certificate of Insurance.
What exclusions should I be aware of?
No insurance policy covers everything. The following are some of the exclusions in Huddle's car insurance policies. For a full list, ensure you read their PDS.
Your claim won't be paid out in the following situations:
The driver is younger than any age restriction you may have taken out
Your car was used while in an unsafe condition
You won't be covered if your car was used as a courier or delivery car to carry passengers for a fee or reward, including activities such as Uber and Deliveroo
You were carrying more passengers or towing a greater load than your car was designed for
Loss or damage to your car was caused by using the wrong fuel
Huddle has not consented to the repairs
Damage to your car is from wear and tear
Reduction in value or depreciation
Loss or damage to your car after an accident, theft, incident or breakdown where you have not taken reasonable steps to protect your car
Damage to property belonging to you or any other person covered by the policy, any family member or person who usually lives with you
How do I make a claim?
Secure your car. Make sure your car is safe so it won't be damaged further. This might mean you will have to get it towed.
Get details. You will need to get the details of anyone involved, including witnesses. This includes a person's full name, contact details, vehicle make and registration, insurance details and driver's licence number.
Report the incident. Report the incident or loss to the police if the law requires you to do so.
Call Huddle. Contact Huddle's claims team on 1300 777 200 and report the incident.
---
More guides on Finder