Expert Picks: Best NBN Plans & Deals May 2020
We've narrowed down the best NBN plans from over 600 plans and 40+ providers in our database to help you find the right one for your needs.
Best NBN Plans for May 2020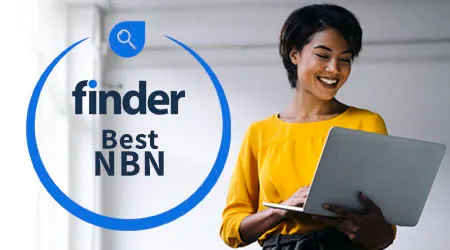 With many Australians spending more time at home due to self isolating, making sure you have the best NBN plan available has never been more important. From videoconferencing for work, to making sure you've got a reliable Internet connection to stream a movie or show at night, now's the best time to consider switching plans or providers to find a plan that you'll be happy with.
Our best picks from last month have carried over to May, with a few new faces in our top provider picks. Unlimited NBN plans are a great option if you're spending lots of time online while at home, as you won't be charged any excess usage fees. But if speed is your concern, take a look at plans offering NBN100 speeds, which is the highest speed tier available. We've chosen Vodafone this month for best fast NBN plan.
Overall for performance and speed, TPG takes the crown once again, with their competitive prices continuing to be a huge crowd favourite. If you're looking to grab a cheap deal, Tangerine's got you covered with their 6-month offer.
A quick note here for those of you at FTTP enabled addresses that Aussie Broadband has a great plan offering a typical evening speed of a massive 215 Mbps.
---
Best unlimited NBN plan
TPG comes out on top this month with the best overall plan. With unlimited data at Standard Plus speeds, it's enough to keep a household of 3 or more happy, whether you're streaming Netflix or gaming.

Besides giving you the most bang for your buck, this is also a month-to-month contract so you can leave at any time if you're not happy with your experience.
45.6 Mbps




Typical evening speed

Unlimited data

$

69.99

per month
Min. total cost of $199.94
Go to site
Also consider these best unlimited picks:
What's good about these plans?
With more people staying at home, unlimited plans are the way to go to make sure you don't hit any data limits and end up paying excess charges. We've chosen these extra picks as equally great unlimited NBN plan options, at different speed tiers. If you're after the fastest speed available,
Kogan's
plan is on the premium tier and they're consistently known for providing some of the fastest NBN speeds available. But if you don't live in a household of 4 or more, you could probably save some money and go for plan on a lower speed tiers.
Internode's
got a great 6 month offer if you're only after an unlimited plan for the near future while we're all self isolating.
Best cheap NBN plan
Tangerine may not be a well known provider, but their plans are definitely great value. They're running a promotion on their 1 month Standard speed plan - the first 6 months are $49.90, then it goes up to $59.90 - but you'll have the freedom to switch if needed.

At a much faster speed than other plans under $50 and unlimited data, this one's an easy recommendation if you're looking to save some cash.
21 Mbps




Typical evening speed

Unlimited data

$

49.9

per month
Min. total cost of $49.9
Go to site
Looking for more cheap deals? Check out more NBN plans under $50 here
Best fast NBN plan
Vodafone's NBN Premium plan is our top pick for this month. With unlimited data at the premium NBN speed, it's a great value plan at $85 for the first 6 months. It's also a month-to-month contract so you can switch at any time if you change your mind.

This plan's typical evening speed is a little higher than average - 82Mbps during the peak 7pm-11pm usage window (average is about 80Mbps).


83 Mbps




Typical evening speed

Unlimited data

$

85

per month
Min. total cost of $255
Go to site
Best low usage NBN plan
Don't pay for unlimited data if you don't need it! Aussie Broadband's 500GB plan is a great way to grab some savings if you know you don't use a crazy amount of data.

This is also one of Aussie Broadband's customisable plans, which means you can choose what speed you'd like to get. Their standard speed plan should be enough for small households, but you can go up in speed tiers for an additional $10 a month.
22 Mbps




Typical evening speed

500GB data

$

65

per month
Min. total cost of $65
Go to site
Also consider this low usage NBN plan:
What's good about this plan?
If you know you won't be using a large amount of data, save your pennies with this 200GB plan from
Spintel
. There are no set-up fees involved and you'll even get some bill credit when you sign up, which can go towards paying off your future Internet bills.
Top NBN providers
The big players in the broadband space deserve their own mention. They've all got high-value plans with quite different offerings across speed, perks, contracts and extras. We reckon Telstra, Optus, TPG and iiNet are worth calling out for the best value NBN plan they've got to offer in this super-competitive space.
We've leaned on the algorithm behind our broadband comparison engine to help us choose the highest value plan from each provider. To filter & customise the experience yourself, check out our Internet Plans homepage.
If you want to dive deeper into each provider's offering, check out the dedicated provider pages we've written up:
Best Telstra NBN plan

Telstra NBN Unlimited + Telstra TV
These days, Telstra's strength is in it's brand name and bundles. This plan includes a lot, while still being within a price range affordable to many households.

Unlimited data on the Standard Plus NBN tier, Telstra TV, and unlimited standard local, national and Australian mobile calls for $99/month, with even more perks, make this the most attractive Telstra plan by far.
44 Mbps




Typical evening speed

Unlimited data

$

99

per month
Min. total cost of $99
Learn more
Best Optus NBN plan
Similarly to Telstra's best NBN plan, Optus' $75 option is high value with lots of extras. Optus will even cover the price of your modem if you stay with them for 36 months.

With your Standard Plus connection, you'll get a subscription to Optus sport, pay-as-you-go standard calling, and the option to add Fetch TV streaming for $5/month.
44 Mbps




Typical evening speed

Unlimited data

$

75

per month
Min. total cost of $426
Go to site
Best TPG NBN plan
TPG is known for straightforward NBN plans that offer some of the most competitive prices on the market, which is why they're constantly topping our list for best overall NBN plan.

If you're looking for the best that TPG has to offer, look no further than their NBN100 plan which has one of the fastest typical evening speeds available.
85.6 Mbps




Typical evening speed

Unlimited data

$

89.99

per month
Min. total cost of $219.94
Go to site
Best iiNet NBN plan
iiNet's NBN50 plan is a great no-frills option offering decent speeds. While there's no bells and whistles attached to this plan, iiNet is known in the market for keeping their customers happy.

If you find you're not impressed, there's no contract with this plan so you can switch at any time.
43.5 Mbps




Typical evening speed

Unlimited data

$

74.99

per month
Min. total cost of $74.99
Go to site
The research

628
NBN plans compared

46
NBN providers

9
Editor's top picks
We've spent dozens of hours trawling through Finder's internal database to find the best value deals for this guide.
The NBN represents the primary broadband service for the majority of Australian today as the network finishes rolling out to all areas. We've excluded business-only services to select only consumer, household plans for everyday Australians.
We excluded some providers only servicing limited regions, and evaluated the vast majority of the NBN market.
We're biased towards plans with unlimited data, and shorter contracts for flexibility.
How can I choose the best NBN plan for me?
There's a huge number of NBN plans on offer of all shapes and sizes, which can make it difficult to choose. Here are the most important things to consider when comparing NBN plans:
Cost. While you should obviously consider the monthly cost of your service, you want to factor in connection and set-up fees too. Even if you're signing up for an extended contract, a number of providers have surprisingly high fees to actually get your Internet going.
Speed. There are four different NBN speed tiers. Always look at the typical speed that you're likely to get from a provider, not just the maximum possible. Not all speeds are available at all properties.
Contract type. Locking into a long term contract can drive down your set-up fees or provide extra bonuses, but a month-to-month plan gives you the ability to change whenever you want. Decide whether you're comfortable being locked into that specific provider or plan for a year or two.
Data limit. This is a minor point since most NBN plans these days provide unlimited data, but if your plan has a cap, make sure it's high enough for your needs. Going over the limit could cost you extra, and result in your connection speed being throttled to almost nothing.
What speed should I be looking for?
As we mentioned above, speed is one of the big things to consider when choosing the best NBN plan for you. The NBN comes in four speed tiers, and the one that suits you really depends on how much you use the Internet and how large your household is.
Basic (NBN 12): Plans on the basic NBN speed tier are best for single light Internet users. That means if you're living alone and don't need to share you connection with anyone else, you can probably get by with this speed. That being said, if you live alone but download large files or streaming HD content regularly, you'll probably want to move up to the next tier as this speed is more for basic browsing activities.
Standard (NBN 25): One of the most common NBN plans are those with Standard speed. This is great for small households of 1-2 people, and can handle light video streaming and medium sized downloads.
Standard Plus (NBN 50): Another popular option is Standard Plus NBN plans, which gives you a sizeable boost in speed compared to the entry level tiers. Ideal for households of up to four people, or just a couple of heavy users
Premium (NBN 100): Premium speed is currently the fastest of the core NBN speed tiers available, making it perfect for large households of heavy users. You can stream video, download big files and/or play games all at the same time.
Didn't find what you were looking for? Compare more NBN plans below
Use our filters to adjust the price, data and speed settings to help you find the best NBN plan for your needs.
Picture: Shutterstock
Related Posts
Lower your household bills
Go to site