SIM Only Plans
SIM only plans are an easy, affordable way to make the most of the mobile phone you already own.
Finder's Pick
Finder's Pick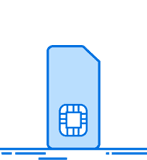 Unlimited standard national calls + texts
3GB bill shock protection
Got a phone already? Compare SIM only plans below
We're showing month-to-month, no contract SIM only plans below, but if you want to see longer contracts, simply select "Filter results" and choose the "Contract" option. You can also use those filters to compare plans according to your data, budget and network preferences.
What is a SIM-only phone plan?
A SIM-only phone plan gives you call, text and data services via a small plastic SIM card you insert into your phone. SIM only plans don't come with a bundled handset, so it's a great money-saving option if you already have a phone you can use. If you need a new phone, and don't want to buy one outright, you'll want to consider a contract postpaid plan instead.
SIM only mobile plans usually operate on a postpaid basis, charging you at the end of every billing cycle based on your chosen plan and any excess calls or data you may have used. Most SIM only plans bill monthly and include an allotment of calls, text and data that refreshes at the start of every billing cycle. These plans will almost always come with unlimited talk and text to domestic numbers these days.
Pros
Usually no lock-in contract so you can change your plan at any time
You can swap between phones freely or wait to switch to the latest model
Often include international minutes for calling friends and family overseas
Frequent discounts and promotions to take advantage of
Cons
Doesn't include a phone so you'll have to bring your own
Excess usage can lead to bill shock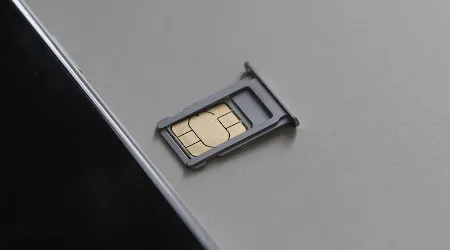 What's the difference between SIM only and prepaid mobile plans?
Prepaid plans can technically also be thought of as SIM only plans, since you don't get a handset with either type of plan. Both come with just a SIM card you insert into your phone: either a regular, micro or nano SIM card depending on your device.
The biggest difference between the two is when you're actually paying for your plan. SIM only plans are traditionally postpaid, whereas a prepaid SIM plan is in its own category. Since SIM only plans are postpaid, it means you pay for your usage at the end of the month, which includes the price of any excess data used or international calls made. For a prepaid plan, you pay for all your usage in advance and your service simply becomes unavailable if you exceed the included limits.
You also tend to get greater value out of a SIM only plan in exchange for putting yourself at risk of extra charges.
How should I compare SIM only plans?
Here's what matters when it comes to choosing one SIM only plan over another:
Monthly cost: Find the lowest monthly cost for the calls, text and data limits you need. In addition, you should consider how much of a premium the plan charges for extra data and such when you go over. Remember that any additional usage (such as roaming, overseas calls or excess data) will incur additional costs.
Included data: One of the biggest difference makers for mobile plans. Make sure that you get sufficient data for your online habits, whether you use your phone to download files or you just love streaming videos and music. If you're going month to month, you can always switch to a higher data cap plan temporarily if you need to. If you're not sure how much data you need, check out our mobile data usage calculator.
International coverage: One of the key benefits of SIM only contract plans over prepaid is that they typically support global roaming. If you travel regularly, it's well worth looking at the relative costs for global roaming usage in your most common destinations, as that could help a given telco stand out against the competition. Even if you don't travel, many SIM only plans include an allotment of international minutes for calling friends and family overseas. It's well worth checking if your destination of choice is on a reduced or even free call list with a given provider.
Network coverage: Plenty of telcos offer SIM only plans, but they all use one of just three different mobile networks. Telstra, Optus and Vodafone provide the infrastructure for every mobile provider, so it's worth checking coverage for the telco you're looking to go with. If you're planning to head out of the metro area or perhaps even grab some 5G access, have a look at a coverage map before picking a plan.
Unlocking your phone for a new SIM only plan
Whether or not you need to unlock your phone depends on where you got it from. If you bought it outright, it likely doesn't need unlocking. However, if you got it as part of a prepaid plan or on a contract, it could be locked to a network, but this is increasingly uncommon. Here's how to free it for general use:
Find the IMEI number of your device. This is a 15-digit identifier for your mobile you can find by dialling *#06# into your regular phone keypad.
Make sure any contracts you're on have expired. If the phone is newly obtained on a plan, you probably won't be able to unlock it unless a lot of time has passed or you pay to exit the contract early.
Call up your service provider and request to unlock the phone. This may attract a fee if you're on a contract, as above.
And that's it! You're now ready to pop in a SIM card from any provider you desire.
---
Read more on this topic
Latest mobile plan deals on Finder