Finder makes money from featured partners, but editorial opinions are our own.
International roaming: How to save when you travel
Here's how to avoid bill shock when you head on your next overseas adventure.
If you're about to travel overseas and you've booked your tickets, hotels and entertainment, the next order of business is working out how to use your phone overseas.
On the vast majority of mobile plans in Australia, you can just take your phone and use it, but each call can cost up to $5/minute, and data can also quickly add up to the price of a small car.
We've put together this guide to explain how roaming charges work and to help you avoid any bill shock while you're overseas.
What are my roaming options?
Depending on your reasons for travelling, different roaming options on SIM cards will be better tailored to your needs.
Your 4 options are:
For example, if you're just on holiday, then you might just want to be able to post pics to Instagram and FaceTime with Mum, in which case you could just get a cheap SIM card at your destination.
If you're travelling around a few different countries, a travel SIM might be better.
But if you're a business traveller who has to be contactable 24/7, you'll probably need to keep your number (or put on call forwarding).
Best plan for international roaming
Vodafone
not only offers the best roaming add-on, it also covers the most amount of countries. For $5 extra a day on top of its normal plan cost, you get to use your Vodafone plan like you would back in Australia.
It's also one of the cheapest, tied with Optus.
Its $40 plan strikes the right balance between generous data and value to cover the extra you might use while travelling (for example, video calls home, uploading photos and videos to make friends jealous back home).
Option 1: Use international roaming
This is the most expensive option, and one we would only recommend under dire circumstances, or if someone else (like your boss) is paying.
If you're not with a major carrier like Telstra or Optus, you'll need to double-check they offer roaming, and you'll also need to confirm if your country is covered.
Checklist for international roaming:
Does your carrier support roaming?
Is the country you're visiting supported?
Check the call and data rates. This can vary wildly, starting at $1/MB, with some carriers charging $3/MB.
The big 3 telcos have sliced the world up into "zones" of countries that dictate how much you'll spend on roaming while you're there. The "zone" your destination is in makes a huge difference in price.
You can see on the map below how the roaming costs break down from the major providers: Telstra, Optus and Vodafone.
Option 2: Travel add-on packs
If you're only going on a short trip for a few days or want to keep your Aussie phone number while you're away, then a travel pack is the best bet. These packs differ depending on the provider, but usually come with a set amount of call and data inclusions for selected countries.
Any usage outside of these countries will be charged at standard roaming rates though, so it's good to double check that the places you're going to are covered.
The big 3 Australian telcos have roaming packs with varying generosity:
Telstra only offers 1 roaming add-on called its International Day Pass on its Upfront plans, and is the least generous of the major telcos.
| Calls | SMS | Data | Price |
| --- | --- | --- | --- |
| Unlimited | Unlimited | 500MB/day | $10/day |
If you go over your allocated data amount, additional data will cost you $10/GB.
Optus splits its roaming offers depending on what type of plan you're after: postpaid or prepaid.
For Optus postpaid plans, you have 2 options of roaming add-ons that apply to countries on their Zone 1 destination list:
| Calls | SMS | Data | Price |
| --- | --- | --- | --- |
| Unlimited | Unlimited | 5GB/day | $5/day |
| Unlimited | Unlimited | 35GB/7 days (equivalent to 5GB/day) | $35/7 days (equivalent to $5/day) |
Once you use up your data or the time period passes you'll need to pay for another add-on.
Zone 1 destinations for Optus include:
Albania
Argentina
Armenia
Austria
Azerbaijan
Bangladesh
Belarus
Belgium
Bosnia and Herzegovina
Brazil
Bulgaria
Cambodia
Canada
Chile
China
Colombia
Croatia
Cyprus
Czech Republic
Denmark
Ecuador
Estonia
Faroe Islands
Fiji
Finland
France
French Polynesia
Georgia
Germany
Greece
Greenland
Guam
Guernsey
Hong Kong
Hungary
Iceland
India
Indonesia
Ireland
Isle of Man
Israel
Italy
Japan
Jersey
Kazakhstan
Korea, Republic of
Kuwait
Kyrgyzstan
Latvia
Liechtenstein
Lithuania
Luxembourg
Macao
Macedonia
Malaysia
Malta
Mexico
Moldova
Montenegro
Myanmar
Nauru
Netherlands
New Zealand
Norway
Pakistan
Palestine
Panama
Papua New Guinea
Philippines
Poland
Portugal
Puerto Rico
Qatar
Romania
Russian Federation
Samoa (Western)
San Marino
Serbia
Singapore
Slovakia
Slovenia
Solomon Islands
South Africa
Spain
Sri Lanka
Sweden
Switzerland
Taiwan, Province of China
Tajikistan
Thailand
Timor
Tonga
Turkey
Ukraine
United Arab Emirates
United Kingdom
United States
US Virgin Islands
Vanuatu
Vatican City (Holy See)
Vietnam
Optus' Prepaid Roaming add-ons, on the other hand, are more or less the same price with fewer calls and text included. You have options for calls, texts and data as well as data only.
| Add-on | Calls | SMS | Data | Price |
| --- | --- | --- | --- | --- |
| 1-day Roaming (Talk, text and data) | 100 minutes | 100 texts | 1GB/1 day | $5/1 day |
| 7-day Roaming (Talk, text and data) | 700 minutes | 700 texts | 7GB/7 days | $35/7 days (equivalent $5 per day) |
| 14-day Roaming (Data only) | 0 | 0 | 10GB/14days (equivalent to 0.71GB/day) | $20/14 days (equivalent to $1.43/day) |
The catch is that while the talk, text and data plans include Zone 1 destinations the data-only add-on only works in 10 destinations: Mainland China, Hong Kong, Indonesia, Japan, Malaysia, New Zealand, Singapore, Thailand, UK and USA.
Vodafone has arguably the best postpaid roaming offer available across all its plans, and works quite differently to the rest.
Instead of buying an add-on with a set amount of inclusions, you'll just need to pay an extra $5 a day and you can use your mobile plan as though you were in Australia, with all the same data and call inclusions.
That means if you're on a Vodafone mobile plan that usually gets you 40GB for $40 each month, you'll be able to use 40GB overseas for $45 ($40 as your usual plan price, plus an additional $5 for roaming).
It works in more than 100 countries, so chances are good that you'll be covered.
Eligible countries include:
Aland Islands
Albania
Argentina
Armenia
Austria
Bangladesh
Belarus
Belgium
Bolivia
Brazil
Bulgaria
Cambodia
Canada
Chile
China
Colombia
Democratic Republic of the Congo
Costa Rica
Croatia
Cyprus
Czech Republic
Denmark
Dominican Republic
Estonia
Fiji
Finland
France
Georgia
Germany
Ghana
Gibraltar
Greece
Guatemala
Hong Kong
Hungary
Iceland
India
Indonesia (includes Bali)
Ireland
Israel
Italy
Japan
Jersey, Guernsey and Isle of Man
Kazakhstan
Kuwait
Kyrgyzstan
Latvia
Liechtenstein
Lithuania
Luxembourg
Macau
Macedonia
Malaysia
Malta
Mexico
Republic of Moldova
Monaco
Mongolia
Montenegro
Mozambique
Myanmar
Nauru
Netherlands
New Zealand
Norway
Pakistan
Papua New Guinea
Paraguay
Peru
Philippines
Poland
Portugal
Qatar
Romania
Russia
Samoa
San Marino
Saudi Arabia
Serbia
Singapore
Slovak Republic
Slovenia
Solomon Islands
South Africa
South Korea
Spain
Sri Lanka
Sweden
Switzerland
Taiwan
United Republic of Tanzania
Thailand
East Timor
Tonga
Turkey
Ukraine
UK (England)
America (USA)
Uruguay
Uzbekistan
Vanuatu
Vatican City
Vietnam
Virgin Islands, U.S.
Scotland
Northern Ireland
Wales
If you're on Vodafone prepaid, you can pay $5 a day to get 200MB of data per day, though there are incentives when you buy days in bulk – $35 gets you 2GB to use over 7 days.
Option 3: Use a specific travel SIM
Whether you travel a lot or just want a SIM that can take you to multiple countries, there are a couple of retailers in Australia that can sell you just the thing you need.
Both SIM Corner and FlexiRoam sell SIMs that cover whole continents or particular bundles of countries, with credit lasting 7–60 days and prices starting at $30. These typically work out to be cheaper than paying as you go on your regular mobile plan.
Option 4: Buy a local SIM card at your destination
This is usually the cheapest option if you're only visiting 1 country for more than a few days. You might not be able to call home as readily (depending on the offer from the telco over there), but you will likely have more data for cheaper, and a local mobile plan that you can use to call hotels and taxis.
If you do choose this route, here are some tips for a smooth process:
Check your phone: Make sure your Australian phone isn't locked to your carrier and is compatible with the technology available in that country (for example, if you're on a 3G phone, make sure they still use a 3G network).
Keep your regular SIM card with you: Take out your SIM card before you leave and keep it somewhere safe in your suitcase so you don't lose it, but have it with you in case something goes wrong. This way you won't accidentally rack up charges, but can still activate international roaming if your new SIM doesn't work.
Know where you're covered: If you're traveling through different countries in 1 continent, ask which countries the SIM card will work in. Not all SIMs cover countries within the same continent (e.g. Europe), so you don't want to be stuck paying extra charges because you've used your phone somewhere that isn't covered.
Bring a SIM ejector tool or a paperclip: This is so you can actually change the physical SIM card.
Do your research ahead of time: For the really organised, look to see which local providers are popular and good value before you arrive. That way, you'll know which brand to look out for rather than buying the first one you see at the airport. These could cost you more than getting one in the local shopping centre.
Bonus option: Travel from Wi-Fi hotspot to Wi-Fi hotspot
If you're travelling for fun, why not just stay in the moment and save some money? You can have your phone in Airplane Mode and use it to take photos, and then just upload over Wi-Fi at the hotel or a cafe.
If you need to call for help, your phone might still be capable of making an emergency call to 000, 111, 911, etc., depending on your country and phone (that's what "SOS Only" means).
Some extra tips for international roaming
Once you've decided which type of roaming option you're after, consider the following to really keep your usage low and avoid any hidden costs:
Turn off automatic downloads: This can easily eat through your data allocation without you even realising it's happening in the background. You can also go through your phone and turn off data access for every app you don't strictly need.
Download instead of stream: If you have a premium subscription to a music streaming app, download your favourite playlists over Wi-Fi and then turn off data access to the app so you don't accidentally blow through your savings on excess data charges.
Set a data limit: Android phones allow you to set a data limit in settings so you don't go over your allotment.
Track your daily data consumption: On iPhones, you can "reset usage data" before you put your phone in Airplane Mode on the flight there, so you can track how much data you've used each day and which apps are consuming data.
Turn off any settings you don't need: This includes voicemail (which isn't usually covered) and MMS (which is almost never covered by roaming packs).
Why you can trust Finder's mobile plan experts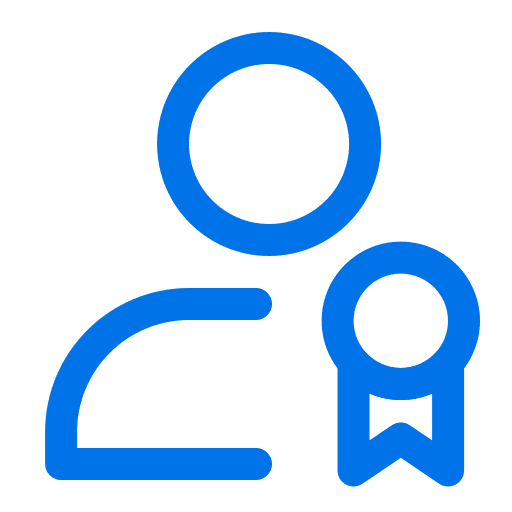 We've done the work
We've researched and reviewed hundreds of phone plans to make our guides as helpful as possible. Our experts can be seen across TV, print and digital media.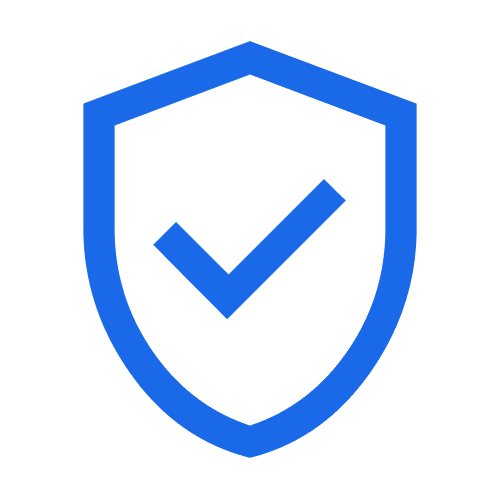 We're reliable
Our product database of 52 providers is updated daily with the latest mobile deals in Australia. Our guides are regularly reviewed and fact-checked.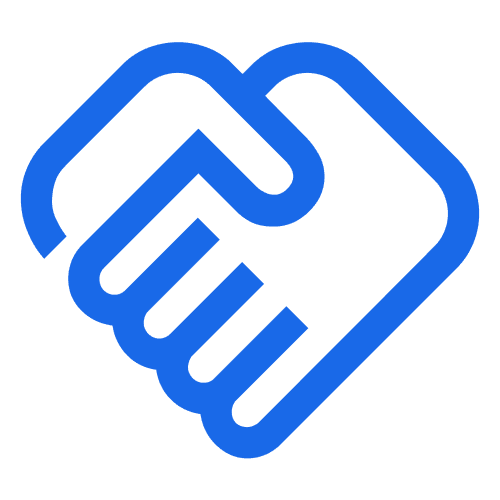 We're here to help
Since 2015, we've helped over 1.2 million people find the right mobile plan by explaining features clearly and simply. We're here to help you make a decision.
---
More guides on Finder
Latest mobile plan deals on Finder