Telstra mobile plans
Get a prepaid, SIM-only or contract phone plan on Telstra, Australia's largest mobile network.

We're committed to our readers and editorial independence. We don't compare all products in the market and may receive compensation when we refer you to our partners, but this does not influence our opinions or reviews. Learn more about Finder.
Telstra is Australia's largest network provider, so it's hardly surprising that it has a huge range of plans available. We'll go through Telstra's plans in detail and review them further down the page, but if you already know what you're looking for, you can start comparing using the tables below.
Highlights:
Brand reputation of being Australia's biggest telco
Unrivalled network coverage – the largest of the three mobile networks
The most amount of extras you'll get from a mobile provider, such as Telstra Air and Telstra Plus
---
What Telstra mobile plans are you after?
---
Compare Telstra SIM-only plans here
Telstra's SIM-only plans are postpaid, meaning you'll pay for your usage every month, making them suited to regular mobile users. If you're looking for prepaid plans, including long expiry options, click here.
Compare Telstra prepaid plans below
Telstra's prepaid plans focus on good data value for the first few recharges. Any unused data you have left will rollover to the next month, and expiry periods range from seven days all the way up to a year.
Grab a new phone with a Telstra mobile plan
The tables below show the top new phone models that you can pair with a Telstra SIM-only plan. You can switch between the iPhone 12, iPhone 11 and Samsung S20 5G. Alternatively, you can pick your own handset by clicking "Filter results" and choosing the model that you want.
Understanding Telstra's mobile plans
Although Telstra offers three separate types of plans – prepaid, SIM-only and plans with a phone – many of them share common features. These include unlimited standard calls and texts, access to Telstra Air Wi-Fi and the Telstra Plus rewards program.
Telstra prepaid plans
Prepaid plans are split into regular monthly Pre-Paid Complete plans and pay-as-you-go Long Life Plus plans. We've got more specific details on Telstra's PAYG plans here in our guide. Pre-Paid Complete plans suit normal mobile users who like having all their monthly usage arranged in advance and aren't worried about running through all their data. Here's Telstra's regular range of prepaid plans:
$10 Pre-Paid Complete: 1GB for $10 with a 7-day expiry period.
$30 Pre-Paid Complete: 8GB for $30 with a 28-day expiry period and 17GB of bonus data on the first three recharges (for 25GB total).
$40 Pre-Paid Complete: 18GB for $40 with a 28-day expiry period and 17GB of bonus data on the first three recharges (for 35GB total).
$150 Pre-Paid Complete: 60GB for $150 with a 6-month expiry period.
$300 Pre-Paid Complete: 150GB for $300 with a 12-month expiry period.
We've done a brief comparison for you below showing how Telstra's long-expiry prepaid plans line up against its monthly options.
| Plan | Expiry period | GB available over a year | How does it compare? |
| --- | --- | --- | --- |
| $30 Pre-Paid Complete | 28 days | 147GB/12 months (25GB for 3 recharges, 8GB for the rest) | Over 365 days, you'll be spending $360 for 147GB. In subsequent years, the value drops substantially (since there's no bonus data). |
| $150 Pre-Paid Complete | 180 days | 120GB/12 months | Over 365 days, you'll be spending $300 for 120GB – saving $60. Each 1GB of data is actually more expensive, however ($2.5/GB vs. $2.45/GB for the monthly). |
| $300 Pre-Paid Complete | 365 days | 150GB/12 months | Over 365 days, you'll spend $300 for 150GB – saving $60. This is all around better value than the monthly plan. |
As with most long expiry plans, Telstra's 12-month plan offers the best value here. Usually, the longer the expiry period, the more value that's packed into your plan. Though strangely enough, Telstra's 180-day plan actually offers lower value than its monthly option.
Telstra SIM-only plans
This category is Telstra's postpaid plans, or what most people would call normal mobile plans. You pay for your total usage at the end of the month. These plans are designed for pretty hefty mobile users, since data allowances start at 40GB monthly.
Small: 40GB for $55 per month. Unlimited talk and text.
Medium: 80GB for $65 per month. Unlimited talk and text.
Large: 120GB for $85 per month. Unlimited talk and text.
Extra Large: 180GB for $115 per month. Unlimited talk and text.
These plans feature "endless" data, potential 5G network access and more. To find out more about Telstra's SIM-only plans, check out our in-depth guide.
Telstra phone plans
When you buy a phone on a plan from Telstra, you'll sign onto a contract that gives you a handset and one of Telstra's SIM-only plans (the ones we mentioned above). The main difference is that the monthly repayment cost of your handset will be added onto the plan's cost, and you'll be locked into this plan for a set period of time.
When you buy a phone from Telstra, you can look out for its "Blue Tick" phones if that's something that interests you. Telstra's "Blue Tick" phones have been tested by Telstra and shown to provide superior voice coverage in rural and regional areas.
You used to be able to pay a fee to upgrade your handset to a new one after just a year under the Telstra "New Phone Feeling" initiative. However, this feature is no longer available to customers who have purchased a plan after 14 January 2020.
Telstra review: Why is Telstra so expensive?
As you've probably noticed, Telstra doesn't exactly have the cheapest plans on the market.
Telstra justifies its premium pricing with two main reasons: one is that it's the largest telco in Australia, and therefore has a strong reputation behind it, as well as the widest network coverage. Second, it offers way more bonus features on its plans than any other provider, in addition to its call and data inclusions.
Here are some of Telstra's headline features: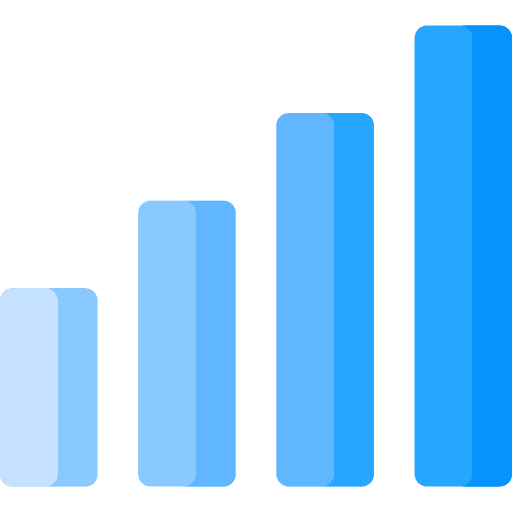 Network coverage
Telstra owns and operates the largest mobile network in Australia. It reaches 99.5% of the population, meaning you have a good chance of being covered wherever you go.
The My Telstra app
The My Telstra app is a free basic plan management app, available from the Google Play and Apple App Store. You can use it to check your balance, see your data usage, top-up prepaid plans and more.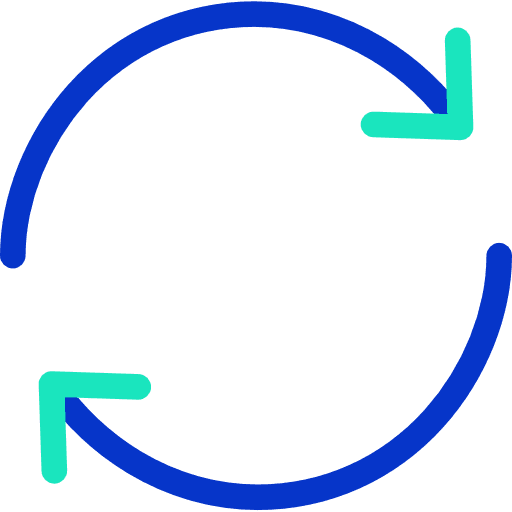 Data rollover
For prepaid users, the ability to save unused data between months can be extremely useful. Whenever you recharge your plan before the expiry date, you can bank unused data up to 200GB.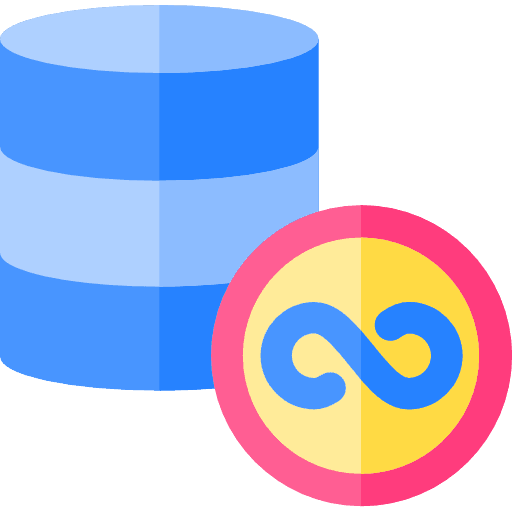 Unlimited mobile data
Those who buy a SIM-only plan will never have to face excess data charges again. Once you've run out of "full speed" data you can continue browsing at 1.5Mbps, which is explained more here.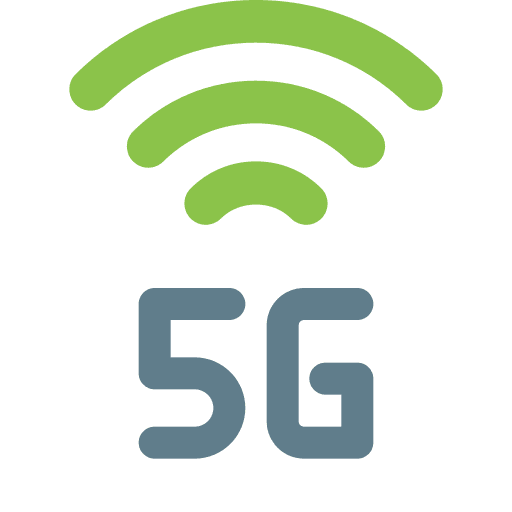 5G access
Telstra is rolling out its high-speed 5G network across Australia, but you'll need an eligible plan to use it. Right now, 5G is only available to some SIM-only customers with compatible devices.
In addition to the main ones listed above, Telstra has even more extras for its customers:
Telstra Air Wi-Fi. The Telstra Air national Wi-Fi network has a million hotspots Australia-wide. All Telstra customers get free access to this network.
Telstra Plus rewards. Money spent on your Telstra bills will earn you Telstra Plus points, which you can use for various rewards at the Telstra shop.
Data-free music streaming. Prepaid and postpaid customers can stream Apple Music without using up data.
Data-free sports streaming. Prepaid and postpaid users can stream certain sports data-free, including AFL, NRL, netball and more.
International inclusions. Telstra's plans either come with free international calls and texts to certain destinations, or the ability to add on international calls for a fee.
As you can see, Telstra offers way more than just calls and texts. We've summarised these for you in the table below.
| Feature | Does Telstra have it? |
| --- | --- |
| Excess usage warning | |
| Automatic prepaid recharge | |
| Auto data top-ups | |
| Entertainment extras | |
| Data-free media streaming | |
| Roll-over data | |
| Data sharing | |
| International calls/texts | |
| International roaming | |
| Rewards program | |
| Student/pensioner discounts | |
So, is Telstra worth it? We ask our utilities expert and writer, Sam Baran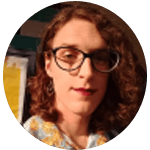 There's a reason Telstra charges more for its plans than other companies. So the answer to this question is: it depends.
Of all its plans, Telstra's prepaid options have the best data value, but only for the first three recharges. After this, their value dips sharply, though Telstra's long expiry plans do come out okay.
The real value in Telstra comes from its bonus features and its reputation as Australia's biggest provider. If these features are what you're looking for, or you want that big network security, the extra cost could be worth it. Certain features, such as 5G access, you can barely find anywhere else (only from Optus at time of writing, and not for mobile plans).
Conversely, if these features don't speak to you, you'll definitely get better value for your money from one of the many other providers on the market, such as amaysim or Circles.Life.
Go back to comparing Telstra plans
How does Telstra compare?
As Australia's biggest provider, Telstra has a huge number of plans on offer. If you're interested in seeing how Telstra compares to other providers, check out the following links where we take a deeper dive into Telstra's prepaid and SIM-only plans.


If you're just after a final summary of how Telstra performs, check out our pros and cons table below.
Pros
Huge number of mobile plans, plus phones on a plan
Telstra's brand reputation
Tons of extra features on plans
Cons
Premium pricing compared to other providers
28-day recharge period on main prepaid plans, meaning you pay for one extra recharge over the year compared to 30-day periods
What about Telstra roaming inclusions?
SIM-only customers have access to the International Day Pass, which provides 200MB of data and unlimited talk and text for $10 a day ($5 in New Zealand).
Prepaid customers are limited to the very expensive pay as you go roaming available on all plans, or buying Plus Packs with their credit, as follows:
Small: $29 for 100MB of data with a 30-day expiry period.
Medium: $85 for 300MB of data with a 30-day expiry period.
Large: $160 for 600MB of data with a 30-day expiry period.
Data used past the limit is charged at $3/MB, which equates to a staggering $3,000 per 1GB of data.
In both cases, you'll probably save by picking up a local or travel SIM, since roaming costs can spike incredibly fast.
Telstra coverage
Telstra's mobile network is vast, covering 99.5% of the population, compared to Optus (reaching 98.5% of the population) and Vodafone (reaching 22 million Australians). The main places you're likely to notice a difference in coverage are rural and remote areas, where Telstra may perform better.
Here's an overview of Telstra's mobile coverage around the country. The green areas represent 4G network coverage (the most common type), with blue areas showing 3G coverage and some emerging 5G networks in purple.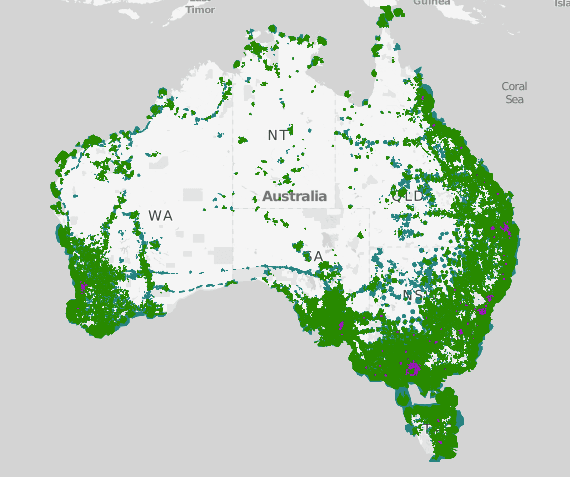 As you can see from the purple areas above, Telstra's 5G network is currently only available in a select few metro areas in each state (excluding Tasmania). You can find out more in our guide to Telstra's 5G network.
Frequently asked questions about Telstra
What is the cheapest Telstra mobile plan?
The cheapest SIM-only mobile plan from Telstra is the Small plan, offering 40GB for $55 a month. The cheapest prepaid plan is $10 for 1GB, with an expiry period of just 7 days.
Can I buy a phone outright from Telstra?
You can, although the devices available for outright purchase are much more limited than the full range of phones you can get on a Telstra plan.
How much does it cost to unlock a Telstra phone?
If you purchase a prepaid phone locked to the Telstra network, you'll have to pay a fee to unlock it for use with a non-Telstra SIM. This fee depends on how long you've had the handset active:
$80 for devices activated 6 months ago or less.
$25 for devices activated between 6 months and 2 years ago.
$0 for devices activated more than 2 years ago.
See here for detailed instructions on unlocking your phone.
What happens when my Telstra phone contract ends?
Not much. You will continue on the same Telstra plan you signed up for until you decide to change or cancel it. The only difference is that you won't have to pay extra to switch or cancel your plan when the contract is finished.
How much does it cost to cancel a Telstra plan?
If you have a handset on a plan with Telstra, you'll only have to pay the remaining value of the phone. You won't have to pay an additional early termination fee on top of that.
How much is unlimited data with Telstra?
Telstra's "unlimited data" feature is available on all of its SIM-only plans. These plans range in price from $55 to $115 per month.
Does Telstra have an Australian call centre?
Yes, Telstra does operate a number of Australian call centres. However, it also has call centres based overseas, too.
Icons made by Pixel perfect from www.flaticon.com
Read more on this topic
Latest mobile plan deals on Finder