Best Mobile Phone Plans for Seniors October 2020
Looking for a no-nonsense phone plan? We've narrowed down the options to help you find the best mobile plan for your needs.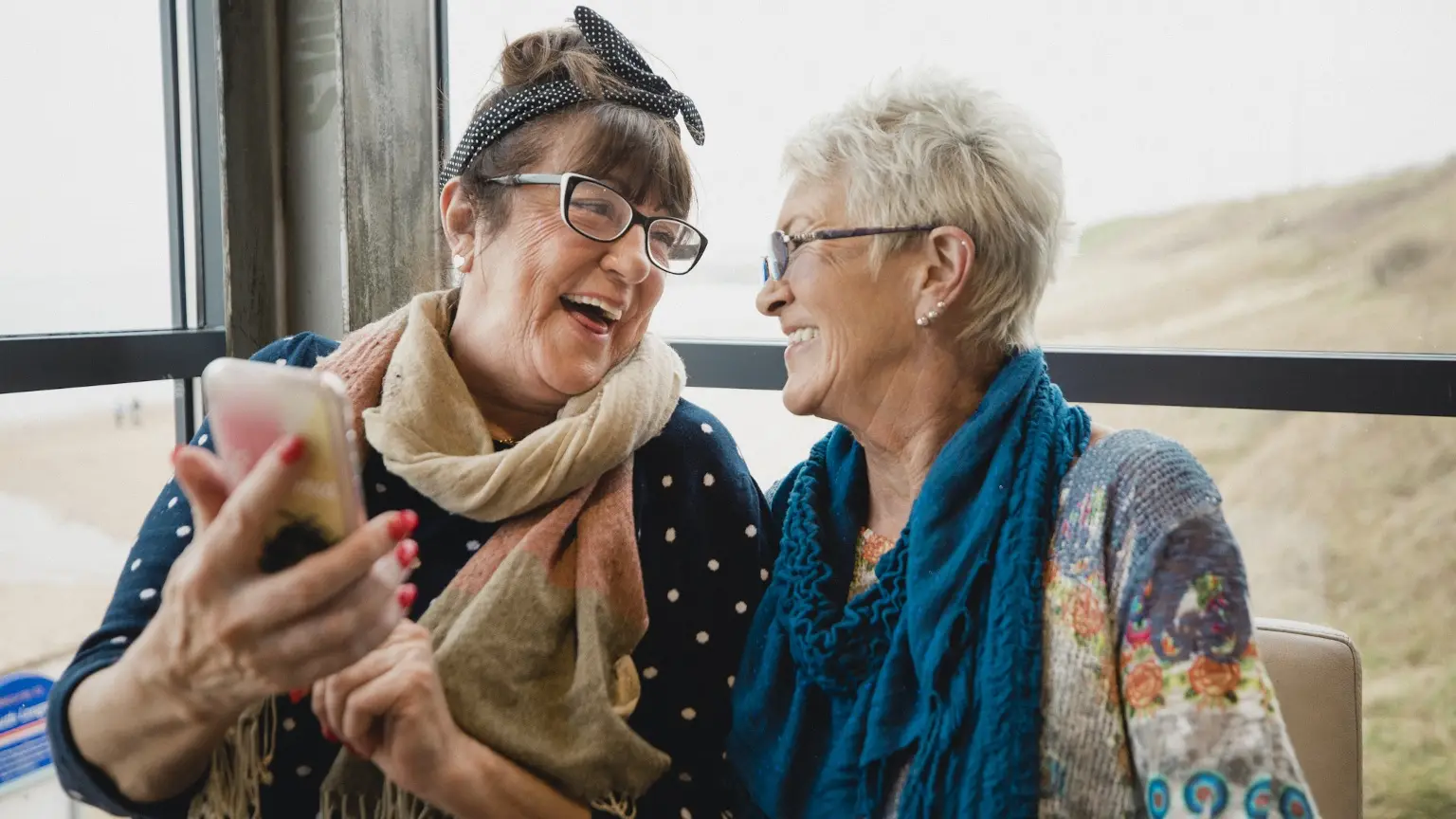 We're committed to our readers and editorial independence. We don't compare all products in the market and may receive compensation when we refer you to our partners, but this does not influence our opinions or reviews. Learn more about Finder .
As you'll know if you're an older Australian, it's ridiculous to assume that you don't have the same range of needs when it comes to phones and plans as anyone else. We've picked through what's on offer and found plans to suit not only infrequent users with low data needs, but also travellers, tech enthusiasts and those who hunger for data to stream their favourite shows.
Looking for the best mobile plans for seniors? 🤔
While there's no single mobile plan that's considered the best for seniors, we've presented a number of options for you to choose from. Since all our needs are different, what's best for you might not be best for somebody else. Keep in mind that we don't compare every mobile plan available in the market, and we encourage you to compare your options and find one that works for your circumstances.
Best Mobile Phone Plans for Seniors October 2020
How did we choose the best mobile phone plans for seniors?
At the beginning of each month, we look at all the mobile phone plans available in our Mobile Plan Finder™ and find ones that we think are best suited for you across a number of categories. None of our picks are sponsored placements - we also take into account mobile providers and plans that we aren't partnered with - so that our winners for each category are chosen without bias.
We take these factors into account when choosing our winners:
Price per month (and whether promotional pricing is involved)
Data allowance
Plan length
Other notable features such as data banking, network coverage and international inclusions.
---
Best cheap mobile plan:
TPG's plan comes out as the best cheap mobile plan option thanks to its 6 month promotional discount. With other providers, you're likely to get only 1GB for $10/month, but TPG's comes with 6GB which is handy to have.

Keep in mind that if you're not happy to pay the normal $19.99 from your 7th month onwards, you'll need to look for another mobile plan to switch to.
6GB

per month

Unlimited calls & texts




Vodafone network

$

10

per month
Go to site
Best cheap mobile plan with no data:

Dodo 0GB for $5
SIM-only - Postpaid
If you don't need any data at all, look no further than Dodo's $5 plan. It's a unique mobile plan, with no other providers offering anything like it. It comes with unlimited standard national calls and texts, rather than a specific dollar amount which other plans will limit you to.

You also have the option to add 100 international minutes to your plan for an extra $5/month, if that's also something you need.
No data included

Unlimited calls & texts




Optus network

$

5

per month
Learn more
Another great plan with a bit of data:

amaysim $10 Prepaid
SIM-only - Prepaid
If you're just after a smidge of data to use on the side, amaysim does a nice $10 plan that comes with 1GB of data to use each month, together with unlimited standard national calls and texts. There's nothing fancy about the plan, but then again, do you need any flashy extras?

Until October 31, this plan is just $3 for the first 4 renewals, then $10 for the next recharges.
1.5GB

per 28 days

Unlimited calls & texts




Optus network

$

3

per 28 days
Learn more
Best long expiry mobile plan (365 days):
Catch is widely known for its frequent deals, and its 120GB for $120 wins out as the best year-long expiry plan at $1 per 1GB. You'll get your whole data allowance up front, so you can use it whenever.

The plan will auto renew at $150 by default every year, so make sure to opt out of this if you aren't keen on the long term commitment.
120GB

per 365 days

Unlimited calls & texts




Optus network

$

120

per 365 days
Go to site
Next best long expiry plan:
Catch also takes out the second top spot too, appealing to users who want a year-long 'set and forget' plan but don't need huge amounts of data. You'll get 60GB to spend throughout the year however you please.

The plan costs $99 for a full year's worth of inclusions.
60GB

per 365 days

Unlimited calls & texts




Optus network

$

99

per 365 days
Go to site
Best long expiry mobile plan (180 days):

Lycamobile Prepaid Medium 180GB 6 Month
SIM-only - Prepaid
Lycamobile's best known for its international inclusions, but its domestic 180 day plan is great value. You'll get 30GB added to your allowance every 28 days, until the expiry is up.

Beyond that, you'll have unlimited calls to 12 countries thrown in, adding extra value for those with friends or family overseas.
180GB

per 180 days

Unlimited calls & texts




Telstra network

$

144

per 180 days
Learn more
Don't need a lot of data?:
Optus' Daily Plus plan works differently to most - you'll only get charged for days where you make a call or use data, with credit lasting up to 186 days. For an extra $2 a day, you can get 500MB of data and unlimited domestic calls.

This is a great plan for those who aren't looking for a lot of data, and just want unlimited calls and texts for half the year.
0.5GB

per 186 days

Unlimited calls & texts




Optus network

$

30

per 186 days
Go to site
Best mobile plan for travel:
Need a phone plan to take with you overseas? Whether you're travelling to visit family and friends, or just going to enjoy yourself, having a mobile plan to user overseas is always handy. It's hard to beat Vodafone when it comes to the best mobile plan for travel.

You can add Vodafone's $5/day roaming pack onto any of its SIM-only plans. We've gone with its cheapest plan as our best pick. Until November 12, this plan is just $35/month for the first 12 months. The plan goes back to being $40/month afterwards.
30GB

per month

Unlimited calls & texts




Vodafone network

$

35

per month
Go to site
Mobile plans with a no-fuss phone
While smartphones are everywhere, not everyone needs the ridiculous overabundance of features that such phones have. These plans come with phones that won't break the bank but are still more than capable of making calls, sending texts and browsing the Internet. We've preselected a couple of easy-to-use phones in the table below, and you can click the 'filter results' button to customise your budget and inclusions.
Mobile plans with a smartphone
It's not just tech-obsessed teenagers who want the latest and greatest when it comes to phones. These plans will let you get your hands on a good smartphone with all the capabilities that your heart desires. We've chosen the three most popular phones according to user activity on Finder, but you can choose your own phones by clicking the 'filter results' button.
What to consider when looking for the best mobile plan for you
There's a couple things to keep in mind when you're hunting for the right mobile plan for your needs:
Useful extras. Many phone plans come with features like free streaming and music that you might not use. Make sure that you're not paying for features that you won't take advantage of.
Price. If your needs are rather modest and you mostly need a phone for calls or you simply don't use it very often, you can secure a very cheap phone plan, perhaps close to $10 a month. Make sure you're not paying way more than you need to.
Data. When you don't need a lot of data out and about, you can usually save a heap by purchasing a low-data plan, since data is usually the most expensive inclusion. Alternatively, you might look for a higher data plan so that you can watch your favourite shows or stream with your grandkids.
Recharge options. Some prepaid phone plans come with multiple ways to pay. If you prefer calling up or recharging in person, make sure your mobile plan supports it.
Included handsets. If you're happy with your current phone, then go for a SIM-only plan. Otherwise, you can get a plan that comes with a new phone that suits what you're looking for, whether it's the latest smartphone or a much simpler, cheaper handset.

Circles.Life 100GB for $28
Pay $28 for 100GB of data from Circles.Life - $38 after the first 6 months.
Seniors discounts on mobile phone plans
Of the three major providers, Optus and Telstra don't provide any discounts to seniors or pensioners for their mobile plans.
However, if you hold a Seniors Card, you can save 10% on monthly plan fees with Vodafone's Red Plans, SIM-only plans and Data-only plans when you sign up.
Frequently asked questions
What's the difference between a prepaid and postpaid plan?
With a prepaid plan, you purchase all your credit and usage ahead of time. When you've used it all up, or you reach the end of the expiry period, your service gets cut off. However, you won't be able to go over the limits and get charged for excess.On a postpaid plan, you sign up for a certain amount of monthly usage and data and are charged for any excess if you break the limit. This can lead to bill shock, but your service won't be cut off.
Can I keep my old mobile phone number?
Absolutely. Just make sure you don't cancel your old phone plan until you've secured a new one. When purchasing your new phone plan, select the option at the checkout that lets you port your old number over, and wait until this process is complete before you cancel your old plan. Check out
our guide on number porting
to get more detailed information.
Should I get a long expiry plan or a monthly plan?
This mostly depends on how frequently or intensely you use your phone. Long expiry plans have the benefit that your credit will last ages, but they tend to give way less value per dollar than a monthly plan. These plans also mean you don't have to worry about topping up your plan every month, but if you're frequently making calls, sending texts and browsing the Internet, you'll burn through your credit quickly and the long expiry won't matter.Monthly plans will end up being cheaper in the long run for heavy mobile use. You can always give a long expiry plan a go and see how long your credit lasts, then switch to a monthly plan with no penalty if you run out too soon.
---
Related Posts
Latest mobile plan deals on Finder
Go to site