Stock Broker Finder® – Compare Online Brokers for Australians
If you want to buy and sell shares you need to find the right platform.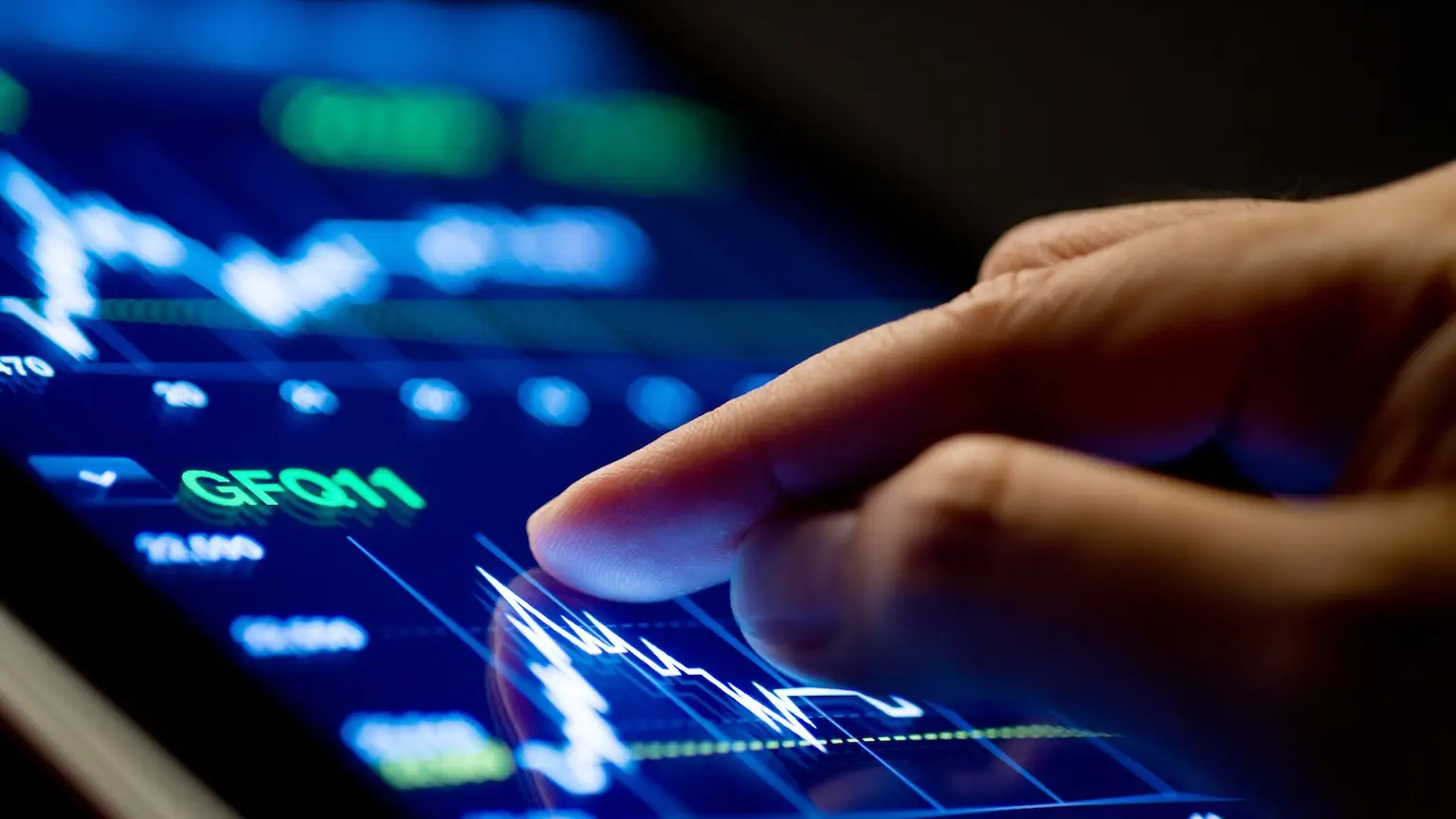 We're reader-supported and may be paid when you visit links to partner sites. We don't compare all products in the market, but we're working on it!
Must read: Looking for the best share trading platform?
There's no single share trading platform that's best for everyone as all our needs are different - and what's best for you might not be best for someone else. Keep in mind that we don't compare every product in the market, but we hope that our tools and information will allow you to compare your options and find the best share trading platform for you.
Share trading is one of the most popular forms of investments in Australia and many parts the world. When you trade shares, you're buying and selling a part ownership (or share) of a company over a stock exchange such as the Australian Securities Exchange (ASX) in order to earn a profit.
Today it's possible to buy and sell stocks from Australia and other parts of the world through online share trading platforms, making it cheaper and easier than ever before. Learn how these online brokers work, how you can make money from stocks, what kinds of fees you'll pay and what all that confusing terminology means in this guide.
Not what you're after? If you're looking for other kinds of investment options, you can find an extensive list on our Investment's Homepage, including term deposits, managed funds, superannuation and forex trading.
Share Trading Account Offer
Share Trading Account Offer
Competitive broker fees on Australian shares, international shares, forex and CFD trading.
Brokerage - AU shares: From AUD 5 or 0.05%
Brokerage - US shares: USD 0
Sign-up process: Instant
Support - After hours: Yes
Compare online share trading accounts
Important: Important: Share trading can be financially risky and the value of your investment can go down as well as up. The displayed brokerage fee is the cost to trade $1,000 or less of shares without any qualifications or special eligibility. Where both CHESS sponsored and custodian shares are offered, we display the cheapest option.
How does share trading work?
Shares or stocks represent partial ownership of a company and they're sold in order to raise funds for that company's expansion. Shareholders buy and sell shares through stock markets, such as the Australian Securities Exchange (the ASX).
A company's share price changes several times throughout the day as people buy and sell the shares, so most shareholders aim to buy shares when they're low in cost and sell when the price of the share increases to make a profit.
Where do I trade shares in Australia?
For Australian-listed companies, all trading is done through the ASX, which lists more than 2,000 companies. Overseas shares are traded on a variety of exchanges, including the New York Stock Exchange (NYSE), the NASDAQ and the London Stock Exchange (LSE). If you want to buy shares in companies based outside of Australia, you can read our comprehensive guide to international share trading.
How do I buy shares in a company?
In the pre-Internet era, the only way to buy or sell shares was by hiring a full-service stockbroker, which could be expensive and time consuming. Today, investors can buy and sell shares themselves through online trading platforms with the click of a button.
Using an online platform is far cheaper for individual investors than using full-service brokers. When you buy shares online, you'll pay a brokerage fee for each transaction, which typically ranges from $10 to $30 for ASX trades, as opposed to $50 to $150 for full-service brokers.
The standard ASX trading hours are 10am to 4pm AEST Monday to Friday, while other global exchanges keep similar hours. Along with shares, you can trade in index funds such as exchange traded funds (which track the performance of a range of stocks) and other products.
Keep in mind there's a minimum first order of $500 when buying shares in a company on the ASX, however some trading apps get around this by offering fractional investing, just as others choose to impose a higher minimum limit. To buy shares online, simply open an account with an online share trading platform such as those listed in the table above.
For a more detailed guide on the process of buying shares, take a look at our 6 step guide to buying shares online.
Trading vs investing
There are two main approaches to share trading – long-term investing and trading. Long-term investors buy stocks and hold them for many years, sometimes decades. This is the safest strategy.
Traders, on the other hand, buy and sell stocks frequently in an effort to make a quick profit from price volatility. They buy stocks they think will soon rise in value and sell once they do. Because "safer" blue chip stocks don't tend to see their prices fluctuate much day-to-day, traders tend to buy and sell riskier stocks.
Compare brokerage fees on Australian share trading accounts
Brokerage fees are an important factor when comparing trading platforms, however there are other things to consider too. While share trading accounts tend to highlight their lowest available brokerage fee, this is usually impacted by how often you trade and how much you trade. Some accounts also have monthly inactivity fees if you don't place any trades for a specific period of time.
How can I make money from shares?
There are two main ways to make money from share trading:
Capital growth. If you can sell your shares for a higher price than what you paid for them you'll make a profit. This is known as capital growth, given that your initial capital (your shares) has increased in value. This is possible both with short-term investments (where you sell the shares after a brief period of time) and over longer periods.
Dividends. Some (but not all) companies pay regular dividends to their shareholders, based on the amount of profit they make, which can provide an ongoing income stream plus tax advantages for certain investors. Dividend payments are a great form of passive income and it means investors may never need to sell their shares in order to make a profit.
How can I choose a share trading platform?
When choosing an online share trading platform, consider the following factors:
Broker fees. This is the fee that is charged every time you buy and sell shares. Brokers charge different fees depending on the product you're trading (e.g. global shares, local shares, options), how often you trade in a month and the size of the trade.
Monthly fees. Some broker's charge ongoing subscription fees or additional inactivity fees if you don't make any trades within a certain period of time. This may or may not suit you depending on your trading requirements.
Availability of advice and research options. Online brokers sometimes offer market news and updates, as well as other research tools that will let you investigate the trading history of individual stocks.
Integration with bank accounts. Some services let you transfer money easily from your trading account to a transaction or savings account. Others offer linked debit cards to use with your accounts.
Access to global markets. If you want to invest in offshore exchanges, such as the New York Stock Exchange (NYSE), check what options are available with each service.
Foreign exchange fees. If you're interested in trading global stocks, you'll want to check what the foreign exchange (FX) fee is for converting your AUD to the foreign currency of choice.
Other trading options. Other products offered by some online brokers include forex, CFDs, managed funds and options trading.
Customer support. Check what level of customer support is available, what hours it's available and if the support team is based locally in Australia. This is particularly important for new traders.
Is my online broker safe?
Before you start downloading software, check whether the online broker has a good reputation and is a trusted provider in the community.
You can start by looking at some of our online reviews and doing a bit of research on user experience. Next, look at the team behind the platform. Ask, how long has it been offering online share trading services? Is it backed by a large bank or financial institution?
There are several other key details to look out for:
Encryption. Reputable online trading platforms rely on encryption technology to protect your sensitive information. This means that when you log into a broker's website, no one will be able to see any of the information transmitted between you and the broker.
Login information. Check out what information you will need to provide in order to log in to your account. While many providers only ask for a username and password, others may ask you to enter an additional security code.
Online checks. Does the provider offer online checks and restrictions to reduce the risk of fraud? For example, do you receive an SMS code that you will need to enter before trading, or do you need to answer an online security question?
Previewing trades. When talking about online share trading security, it's also important to check that there are measures in place to prevent you placing the wrong trade. For example, does the trading platform show you a preview screen outlining the full details of a transaction so you can review the total cost, total shares purchased etc before placing a trade?
Processes for dealing with fraud. Next, check to see what will happen if you're a victim of fraud via your trading account. Does the provider have processes in place to reimburse you for any losses you suffer through no fault of your own if you are the victim of fraud? Are there any exclusions to when this cover applies?
Customer support. It's vital that if something ever goes wrong with a trade or you have a problem with your account, you can quickly access assistance from a company representative. Check to see when and how you can get in touch with the customer support team.
Tips for online share trading
Here's some tips to help get you started:
Read the news. It's important to stay up-to-date with the broader economy, and learn how major events such as national elections impact the share price of various companies.
Research companies before buying. If you want to buy shares in a company, research as much as you can about the company before making your final decision. It's a good idea to read the company's annual reports and meeting minutes to learn what's in the pipe-line, and what changes will be made that could affect their share price.
Up-skill. It can be easy to lose a lot of money by making a poor investment decision or by simply clicking on the wrong button if you don't know what you're doing. Practice trading on a demo account first and consider taking an online investment course.
Consider blue chip companies. This is good strategy for people new to the share market, as blue-chip often have more stable returns, are less volatile and often pay dividends.
Diversify. Say you had $5,000 to invest in the share market. Rather than invest it all in one company, consider spreading it out across a few companies from different industries. Diversification will help lower your risk, and ensure you don't have all your eggs in the one basket.
---
Ask an expert: How do you pick the right stocks?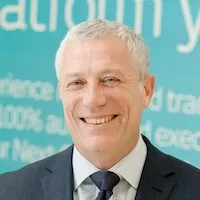 Michael McCarthy
Chief market strategist, CMC
Many investors spend hours reading reports and studying charts to select the "right" share, only to disregard the most important factor – themselves. Every individual's circumstances are unique. We all have different investment goals, amounts to invest, time frames, existing investments and risk appetites. All of these should be taken into account when selecting a stock.

An exciting new technology start up or a promising medical research group might suit an investor with a higher risk appetite and many years of investing ahead of them. On the other hand, an investor in or near retirement might prefer a more stable, well-known business that pays a reliable dividend. It's up to you.
---
Risks of share trading
Before you start buying and selling shares, make sure you're aware of all the risks involved, including:
Financial loss. The biggest risk in share trading is there's the possibility you could lose some or all of your investment if the company's share price falls dramatically or if the company goes into liquidation.
Company bankruptcy. If a company goes bust, shareholders are usually the last in line to be paid after creditors, meaning there's very little chance there'll be anything left for investors to take home.
Emotional. Market fluctuations can be stressful for shareholders as they see their wealth rise and fall on a daily basis. This can also lead to poor decision-making where investors sell when share prices are low and buy when they're high.
Unexpected events. It's impossible to predict what the future will hold for companies. Even the most secure companies can be negatively impacted by global events such as a pandemic, natural disasters, warfare or political changes.
Lack of expertise. While buying shares is as easy as clicking a button these days, the truth is plenty of people lose money because they don't fully understand what they're doing. First-time investors should educate themselves and ease their way into stocks slowly.
How to protect your personal and financial information
Watch out for scams. Just as online share trading technology has grown more sophisticated, so too have the methods used by scammers to trick people into giving up their account details
Keep your login details safe. This is an obvious tip but one you should always remember. Never give your account login details to a third party, and don't leave your computer unattended while you're logged into your account.
Keep a copy of your records. Keep a record of all your online share trading transactions. Your records could be in digital or hard-copy form, but should always be stored in a safe place. This will ensure that you have evidence to refer to if something goes wrong with your account or if you suspect you may have been a victim of fraud.
Look after your computer. Make sure that you always keep your antivirus software up to date to protect your computer against malware and other viruses. In addition, check that you only ever log in to the trading platform via a secure Internet connection.
If you think you've been the victim of fraud or a scam, the first thing you should do is notify your online share broker immediately. You should also notify the police and provide full details of what happened. You can also report online stockbroking scams to the Australian Securities and Investment Commission (ASIC).
Finally, remember to take steps to protect yourself against any further loss. Change your password on your share trading account and on any linked bank accounts. Also make sure to update your antivirus software to protect yourself against any further cybercrime.
Share trading glossary - learn the key share trading terms and what they mean
ASX: The abbreviation for the Australian Securities Exchange, Australia's primary stock exchange
All Ordinaries: This is an index of the performance of the share prices of around 500 of Australia's biggest companies. Also referred to as the All Ords
Bear market: This term refers to when prices on the market are falling and further falls are expected to occur
Blue chip stock: A blue chip stock is a large company with a steady history of turning a profit
Brokerage fee: This is the fee you must pay to a share trading platform when you use the platform to buy or sell shares
Bull market: Opposite to a bear market. This term applies when share market prices are rising and expected to continue to rise
CHESS (Clearing house electronic sub register system): This ASX system settles share trades and acts as the central registry for the electronic transfer of share ownership
Contract note: This confirms a buy or sell transaction and includes details such as the type of share, the price paid and the quantity traded
Dividend: Companies can distribute their profits or earnings to shareholders in the form of dividends. A dividend is calculated as a number of cents for each share you own
Float: The initial raising of capital through public subscription to a security
Fundamental analysis: This involves analysing the financial statements of a business to determine its overall financial standing
Futures: Futures are contracts to buy or sell an asset at a specified future date
Limit order: A limit order specifies the maximum (when buying) or minimum (when selling) price you are willing to accept for a share transaction
Listed company: Listed companies have shares that are purchased and sold through the ASX
Live price: This is the price of a share at a precise moment in time
Market order: A market order is an order to buy or sell a share at its current market price
Short selling: This is when you borrow a security and subsequently sell it, with the obligation to buy it back in future at a much lower price
Volatility: This reflects the amount of fluctuation in share prices
Warrant: This gives its holder the right to purchase a security at within a certain timeframe and at a specific price
Yield: This is your return on an investment and is expressed as a percentage
Disclaimer: This information should not be interpreted as an endorsement of futures, stocks, ETFs, CFDs, options or any specific provider, service or offering. It should not be relied upon as investment advice or construed as providing recommendations of any kind. Futures, stocks, ETFs and options trading involves substantial risk of loss and therefore are not appropriate for all investors. Trading CFDs and forex on leverage comes with a higher risk of losing money rapidly. Past performance is not an indication of future results. Consider your own circumstances, and obtain your own advice, before making any trades.
---
Read more on this topic