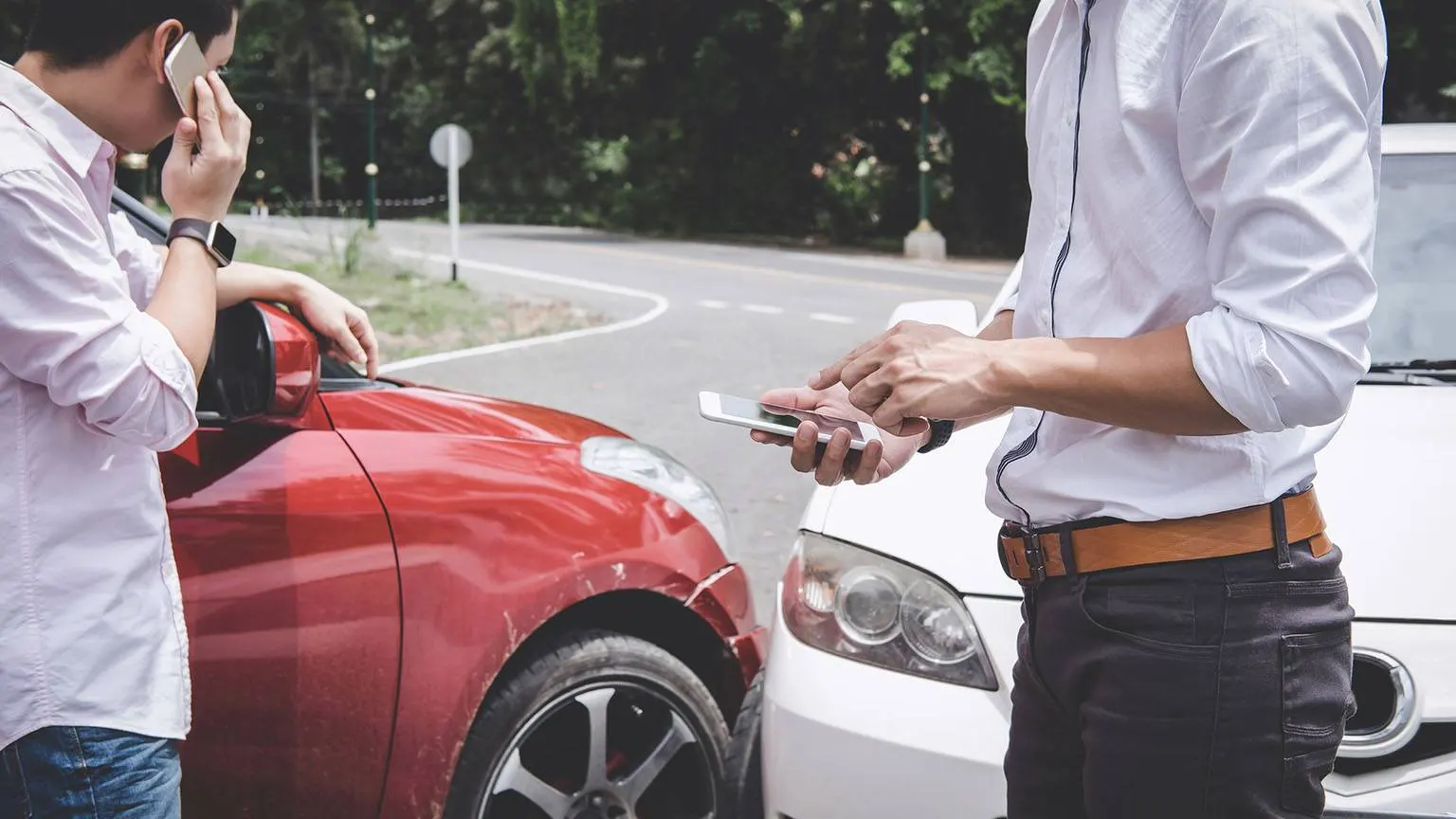 We're committed to our readers and editorial independence. We don't compare all products in the market and may receive compensation when we refer you to our partners, but this does not influence our opinions or reviews. Learn more about Finder .
Third party property damage (TPPD) car insurance covers damage you cause to someone else's vehicle or property. If you crash into someone's new car, you won't be paying the repair costs - your insurance will. This kind of policy won't cover your car but could stop you from facing big bills from other people.
Ready to compare third party property car insurance?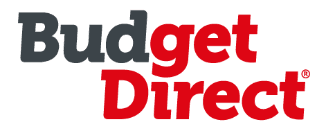 Budget Direct Car Insurance
Winner of our 2019 Finder Award - Best Value Car Insurance
Have a 4.2/5 rating on their claims service based on 5,000 customer reviews
24/7 roadside assistance for less that $1.60 a week
Benefit from Hail Hero - their hail warning SMS system
Third party property car insurance special offers for October 2020

What is third party property insurance?
Third party property is a type of car insurance policy that covers you for damage to other people's property, for example someone else's car, home or shop. It covers only this and nothing else, up to a certain limit (commonly $20 million).
Repair or replacement costs for damage to other people's property.
Legal costs you incur while defending yourself against liability claims.
This type of policy adds an additional layer of protection over the bare minimum Compulsory Third Party Insurance, and prevents you from having to be out of pocket for potentially enormous bills.
Who is the cheapest third party car insurance?
There's no universally cheapest third party car insurer as your cost will depend on your circumstances. During our analysis of 9 Australian car insurance brands, we found that the average cost of third party property damage car insurance was $317 a year, or $26 a month.
Keep in mind that these costs are based on a limited profile (that we've outlined below). As with all car insurance, the cost of a third party policy will vary based on your age, location, gender, and other variables such as where you park your car.
To determine this estimated cost, we sourced quotes using this profile:
Female driver born 1/1/1980
Silver 2016 Ford Falcon 2.0L Auto
Comprehensive car insurance
Safe driver with no claims made in the past 3 years
Drives 10,000-15,000 km per year
Adjusted excess to $850 where possible
Driver located in Sydney
Policy starting 22/01/2020
We got the monthly cost by dividing the annual cost by 12.
Be sure to check the product disclosure statement (PDS) to help you make the right choice.
How to find the cheapest third party car insurance
Shop around. Don't just sign up for the first policy you see just because you saw a convincing ad on TV. Compare the cover offered by different policies to find a better deal. If you think you're paying too much, get quotes from other insurers.
Compare quotes. Getting car insurance quotes online is quick and easy. Obtain quotes from multiple insurers and compare them in relation to the level of cover offered.
Choose a higher excess. Your insurer will offer you a lower premium in return.
Nominate drivers. If you can nominate certain people to drive your car, especially if they are all over the age of 25, this will reduce the cost of your cover.
Bundle your cover. If you have a separate policy (for example home insurance) with a provider, they may offer you a discount on your car insurance policy.
Buy online. Many insurers offer sizeable discounts to their customers for purchasing their policies online.
Secure your vehicle. Vehicles with security systems and those that are kept garaged overnight are less expensive to insure than ones parked on the street or without security systems.
Is third party property insurance right for you?
Could be good for those who:
Have a car that is not worth much money
Can't afford higher cover at this time
Want more than the bare minimum cover, which only covers injuries to people
Might not be suited to those who:
Own an expensive car
Live in a high crime area, with risk of theft or fire (in which case, consider TPFT instead)
Want cover for hail, storm or flood (you'd want a comprehensive policy)
What impacts the price you pay?
When calculating your third party property damage insurance premiums, insurers consider questions like:
How old are the people driving your car? Younger drivers are more inexperienced and also feature heavily in Australian road crash statistics, which means they cost more to insure.
Are you a good driver? Drivers with a long, blemish-free driving record will obviously cost less to insure than those who have made claims in the past or also have multiple traffic infringements.
Where do you keep your car at night? Areas with high theft and accident risks will generally result in higher insurance premiums for car owners.
What type of car do you drive? Inexpensive, low powered cars are typically cheaper to cover than high powered, expensive vehicles. Any modifications and accessories fitted to your vehicle will also be taken into account.
How much do you use your car? If your vehicle is used for business purposes, or more frequently than most, you may have to pay a higher premium. Alternatively, if you don't drive too often you can opt for a Pay As You Drive policy.
How to find the best third party property car insurance policy
Once you've decided that a third party property policy is best for you, there are a few things worth taking into consideration when looking for and comparing policies:
Select an appropriate excess: For those looking to save, finding the right excess can be tricky. It really depends on your experience and how much you plan on driving but the higher your excess, the lower your premium will be. Be wary of a very high excess as it won't be worth your while to make smaller claims.
Look out for policies that offer additional benefits: Because third party property policies offer very little more than cover if you hit someone, it's worth looking for policies that have additional benefits. Some insurers offer lifetime guarantees on authorised repairs, as long as you are the owner of the car.
Loyalty discounts: TPP is a good option for younger drivers with older cars – it effectively insures everyone else's car - so going with an insurer that offers loyalty discounts makes sense. It means the longer you stay with them, the more you'll save in the long run.
No Claim Bonus: Many insurers give you a No Claim Bonus if you have a good claims history. The best rating - which generally involves you making no claims for at least five years - can save you up to 70%. It's harder to find TPP policies with a rating this high but 50-60% is still a good deal.
How to compare third party property car insurance
Trying to compare third party car insurance policies can be difficult. Here are a few steps you should take when finding a policy that's right for you:
Compare cover: Use comparison sites to scout out the best deal. Our comparison page neatly breaks down each policy and lets you compare policies side by side.
Compare limits: Look at the different limits insurance companies offer. Most cover you for up to a market value of $5,000 for damage to your car if you are not at fault and the other vehicle is not insured. Cover for damage to other people's property is usually capped at $20 million. Be wary of insurers that offer less than this as it could cost you more in the long run.
Compare the small-print: As with all policies, make sure you read into your cover. Whilst it might seem like you've come across a great deal, it might be too good to be true. For instance, if you have a protected no claim bonus, an 'at fault' claim might still have an impact on your premium. 'No fault' claims – even something like hail damage - can impact on your premium.
What kind of exclusions does 3rd party property insurance have?
There are some general exclusions that apply to most third party property damage policies. For example, you won't be covered if:
You have modified your car with non-standard accessories, such as custom paint work and turbo or supercharged engines. Some modifications will be covered, such as radio and stereo systems, bike racks, alarm systems and bull bars, but to be covered let your insurer know first.
Your car is overloaded with too much weight.
You were using your car for 'hire and reward', ie. to carry other people's goods in return for payment.
Whoever is driving your car is under the influence of alcohol or drugs, or if they won't take a breath or drug test.
Your car has personal items stolen from it.
Your car breaks down (for mechanical, structural or electrical reasons).
There is tyre damage caused by braking, punctures bursts (for example, from a nail on the road) and tyre cuts (either deliberate or accidental).
The damage is as a result of a deliberate or reckless act by you.
Your car has already been involved in an accident, and there is an additional loss incurred when driving it.
Have questions? We have answers
*The products compared on this page are chosen from a range of offers available to us and are not representative of all the products available in the market. There is no perfect order or perfect ranking system for the products we list on our Site, so we provide you with the functionality to self-select, re-order and compare products. The initial display order is influenced by a range of factors including conversion rates, product costs and commercial arrangements, so please don't interpret the listing order as an endorsement or recommendation from us. We're happy to provide you with the tools you need to make better decisions, but we'd like you to make your own decisions and compare and assess products based on your own preferences, circumstances and needs.


Picture: GettyImages
Read more:
More guides on Finder