Nicole Pedersen-McKinnon is a long-time money columnist, television finance commentator, financial literacy educator, moneysmart.gov.au presenter and women's campaigner. Formerly an editor with The Australian Financial Review and the UK's Financial Times Business, she promotes ASIC's MoneySmart Teaching Program and tools all over the country via her Smart Money Start multimedia financial literacy presentations to high school students. Fairfax Media's popular "Money Mentor" and "Nicole Helps" columnist, Nicole has won the top award for personal finance journalism in both the United Kingdom and Australia, and is often called on to give commentary on radio and television.
Latest articles by Nicole Pedersen-McKinnon
2 articles written by this author
The Consumer Data Right can have a huge impact on our finances – and it should be for the better, as Nicole Pedersen-McKinnon explains.
Nicole Pedersen-McKinnon
21 October 2022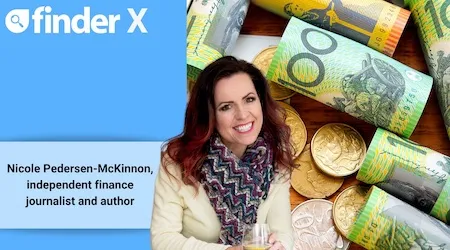 In this exclusive extract from her new book, Nicole Pedersen-McKinnon shares three insights that can help you get a leg up on the property ladder.
Nicole Pedersen-McKinnon
30 January 2020