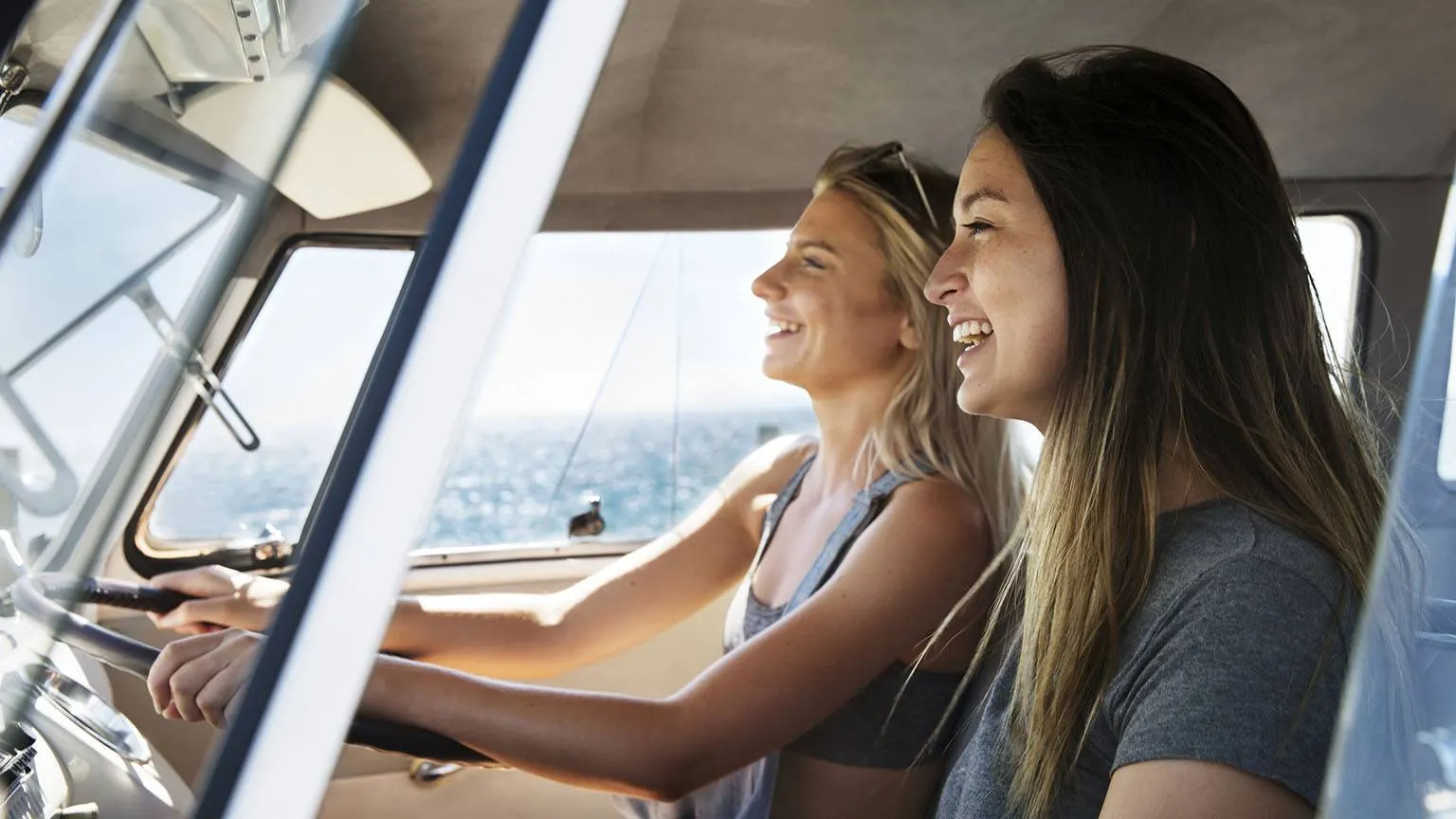 We're committed to our readers and editorial independence. We don't compare all products in the market and may receive compensation when we refer you to our partners, but this does not influence our opinions or reviews. Learn more about Finder.
Getting insurance when you're young can be hard. See who we've picked for under 25s if you're concerned about price. Looking for top-tier cover? Use our comparison feature to compare cover side-by-side. Get clued up on what you should be looking for in a policy so you don't get taken advantage of.
Let's find you better cover
How much does insurance for under 25s cost?
The cost of car insurance will really depend on each individual - what you pay for your policy will probably be pretty different to your mates. In the following table, you'll see real figures based off of four driver profiles: two males who were aged 18 and 21 at the time we took these quotes and two females also aged 18 and 21 at the time.
Each is a Sydney-based driver who has no claims history and drives a Ford Falcon. More on the methodology at the end of this section.
Your cost will differ depending on your circumstances. Some things that can affect the cost of your quote include your gender, the type of car you drive, the colour of the car, how long you have been driving, the amount of cover you need, plus more. Be sure to read the PDS to find cover that suits you.
What is the cheapest car insurance for under 25 females?
The cheapest insurance brand for our 18 year-old-female profile is Bingle if she's getting a comprehensive policy ($109.17) and Coles if she's looking for third party property cover ($44.05).
For 21-year-old females getting comprehensive cover, Bingle is no longer the cheapest. For a 21-year-old female, the cheapest is Budget Direct for third party cover ($27.98) and Coles for comprehensive ($83.90).

The big takeaway is what is cheapest for you at one stage in life is not necessarily going to be the cheapest throughout your life, especially as your needs change. That's why it's a good idea to compare policies every so often and switch if you find a better deal elsewhere.

What is the cheapest car insurance for under 25 males?

Among the brands we compared, the cheapest policies for our males profiles are different for almost every combination of age and policy type. Here is what we found:

For our 18-year-old male, the cheapest policy is Bingle for a comprehensive policy ($133.44) and Coles for a third party property policy ($50.61).
For our 21-year-old male, the cheapest policy is Budget Direct for comprehensive cover ($98.53) and Virgin Money for third party cover ($29.51).

As you can see, prices can vary widely based on your age and your needs, so make sure you compare your options every few years to make sure you're getting the best deal.

Want to save more in the long run? Look for policies with low excesses

An excess is what you pay out-of-pocket when you claim. There's more that one type of excess and these can add up for young drivers such as yourself.

For example, if your mate crashes your car while on a Maccas run, you could be on the hook for three excesses: the policy's standard excess, another excess based on the driver's young age and yet another one based on the fact that the driver isn't listed on your insurance policy.

This table shows four different types of excesses you could be responsible for and how much the four major underwriters charge for each. So before you sign on the dotted line, have a careful look at what excesses you'd be paying if you want to claim:

| Underwriter | Driver under age 21 | Driver aged 21-24 | Inexperienced driver | Unlisted driver |
| --- | --- | --- | --- | --- |
| Auto & General | $600 | $500 | $500 | $600 |
| Insurance Australia Group | $800 | $450 | $400 | No excess |
| Suncorp | $400 | $400 | $400 | $1,400 |
| Hollard | $1,200 | $800 | $800 | $1,600- $2,000 |

8 steps you can take to actually save on your car insurance

While it's more expensive to insure an under 25 driver, there are ways you can reduce the cost of your premiums. These include:
Be smart when choosing your car. The type of car you drive plays a major role in how much you'll pay for insurance at any age. Smaller, cheaper and low performance vehicles are great for cutting the cost of insurance. Other factors may include whether the type of car is commonly stolen, if it's made in Australia (do we even make cars anymore?), if it has good safety or fuel efficiency rating, and if it's regularly involved in accidents.
No claim, much gain. Be smart when deciding to make a claim. It might save you money in the short term, but it will wipe out any No Claims Bonus you may have and put a black mark on your claims record.
Bundle where you can. If you're insuring multiple vehicles or have an existing home insurance policy, check if the insurer offers multi-policy discounts.
Going extra on your excess. Consider a higher excess is a tried and true way to lower your premiums.. However, you're playing a dangerous game should you ever need to make a claim, so make sure the excess is more than you can afford.
Secure and save. Parking in a garage and not on the street will help you save on your premiums. Other security systems such alarms, tracking devices and immobilisers can also help you save on car insurance.
Take a safe driving or defensive driving course. Some insurers are willing to extend discounts to those who have completed them.
Pay for what you use. If you don't plan to drive a lot, look for a Pay As You Drive insurance policy.
Shop online. Always try to buy your insurance online, as some insurers will give you a discount
So what kind of cover can I get?
Everyone in Australia, no matter what age, is required to have Compulsory Third Party insurance (CTP) to cover injury and death to other drivers. That helps, but it leaves you wide open to tons of other expenses, like damaging someone's property or having your own car damaged.
For added protection you should seriously consider adding one of these three levels of cover on top of your CTP.
| Type | Injuries or death to other people | Damage to other people's property (like their car) | Damage to your car as the result of theft or fire | Damage to your car as the result of an accident |
| --- | --- | --- | --- | --- |
| CTP | | | | |
| Third Party property | | | | |
| Third party property, fire and theft | | | | |
| Comprehensive | | | | |
What's the best car insurance for under 25s?
The best car insurance is the one that fits you best and offers you the most value. That means the policy that's best for one person will be different than the one that's best for someone else.
Here's how to find the best policy based on your situation:
You bought a new car or you drive an expensive one. Comprehensive insurance is the best level of insurance for you since it will probably sting if your car was totalled. It covers your car in a wide variety of situations including accidents you cause, natural disasters and uninsured drivers. Plus if you owe money on your car, your lender will probably require that you have comprehensive cover.
You have an expensive car and you drive long distances. The best policy for you would probably be a comprehensive policy with all the options. Besides giving you the full cover of a comprehensive policy, it also gives you some extra features like giving you a hire car even if you cause the accident, sending a tow truck to you if you break down and replacing your windscreen without requiring you to pay an excess.
Your car isn't super expensive but you live in a high-risk area. Third party fire and theft is the best policy for someone that lives in a high-crime area or somewhere that's prone to bushfires but doesn't need the full protection of a comprehensive policy. It costs less than comprehensive insurance but it still protects your car against fire and theft.
You drive a beater. Third party property damage is the best level of cover for you if your car isn't that valuable and you can afford to replace it. TPPD doesn't protect your car but it does protect you if you damage other people's stuff and that's where the expenses can pile up.
You live with your parents. If you don't mind driving your parents' car only, the best option for you is to stay on your parents' policy so you can save some money.
Pay attention to what's covered by your policy
Looking through a product disclosure statement (PDS) is no one's idea of fun but if you don't, you might land yourself in hot water later on. Some of the higher level items you should be on the lookout for include:
Coverage. This refers to what is covered by your policy. For example, third party damage provides you with financial compensation if you have to pay for the repairs of someone else's property, while a comprehensive policy will do this in addition to providing you with cover for your car.
Limits. A limit is the maximum coverage amount of your policy. For example, you might get car insurance that covers you for up to $5,000 worth of accidental damage. This means the insurance company will pay for up to $5,000 in repairs.
Exclusions. Pay close attention to exclusions as these are the situations where your insurance company won't pay out. These will either apply to certain sections of the policy or to the policy as a whole. Some exclusions are obvious such as the insurer won't pay out if at the time of an accident you're under the influence of drugs or alcohol. Other are more sneaky such as no cover for drivers that are not listed on the Certificate of Insurance.
Excess. An excess is a fee you have to pay when making a claim. There are three types of excesses. A basic excess is the amount you say that you will pay to the insurer in the event of you lodging a claim. If you choose a higher excess, you'll pay less for your monthly premiums and vice versa. An age excess is a fee you pay for young drivers under 25. A special excess is an amount specific to you based on your claims history, driving record and the type of car you drive.
Premiums. This is the main cost of your car insurance policy. The premium is the regular, ongoing amount you pay to have an active policy. It can usually be paid either monthly or yearly.
Fees. These are additional costs you must pay on top of your premium. Your policy may require you to pay administration fees, cancellation fees, support fees and, of course, excesses.
Discounts. There are many discounts available for most car insurance policies. Some of the most common include: pay-as-you-drive policies, multi-policy discounts, buying online and no claims bonuses.
Do I really need comprehensive cover?
It depends on your situation. If your parents bought you a brand new car for your 21st, then comprehensive is absolutely the way to go as it's the only level of insurance that ensures your car is covered for almost any type of damage. This includes crashes you cause, storm damage, being hit by an uninsured driver and parking lot dings.
If you drive a hand-me-down that you can easily replace with money from your own pocket, it may be safe to skip the comprehensive and go with third-party property damage instead.
Car insurance for under 25
| Under 25s car insurance average monthly cost | Third Party Property | Comprehensive |
| --- | --- | --- |
| Male 18 years old | $65.34 | $213.51 |
| Female 18 years old | $57.68 | $182.55 |
| Male 21 years old | $41.79 | $116.03 |
| Female 21 years old | $48.48 | $131.42 |
These figures are based on the table data found higher on this page.
Want to save on your car insurance?
Car insurance for under 25s: other questions you may have
---
*The products compared on this page are chosen from a range of offers available to us and are not representative of all the products available in the market. There is no perfect order or perfect ranking system for the products we list on our Site, so we provide you with the functionality to self-select, re-order and compare products. The initial display order is influenced by a range of factors including conversion rates, product costs and commercial arrangements, so please don't interpret the listing order as an endorsement or recommendation from us. We're happy to provide you with the tools you need to make better decisions, but we'd like you to make your own decisions and compare and assess products based on your own preferences, circumstances and needs.
---
Get the latest car insurance news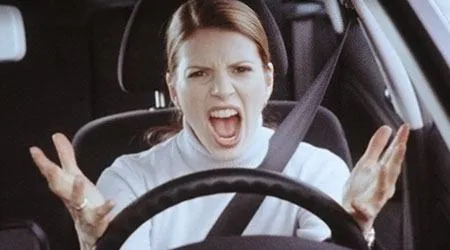 Car Insurance
A Budget Direct study reveals what makes drivers angry and shares tips on how to stay cool.
Read more…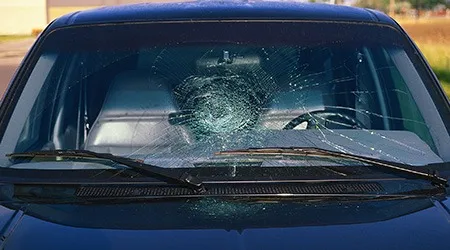 Car Insurance
Severe hailstorms are forecast for the east coast of Australia this week and car-owners are being warned of potential damage.
Read more…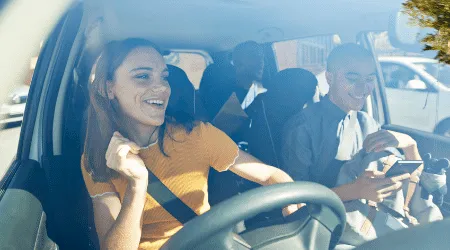 Car Insurance
Bingle is now offering cover as a monthly subscription - and it's not the only company changing its ways to appease millennials.
Read more…
Picture: GettyImages
More guides on Finder