Switching car insurance
Want to change car insurance? See how to switch who insures you with this guide.
We're committed to our readers and editorial independence. We don't compare all products in the market and may receive compensation when we refer you to our partners, but this does not influence our opinions or reviews. Learn more about Finder .
Should I switch or renew car insurance? It all depends. In some situations, you might want to at least compare other quotes, such as if your circumstance have changed, your premiums have risen or you have a new car. This guide explains when it might be better to renew or switch car insurance, and what to look for.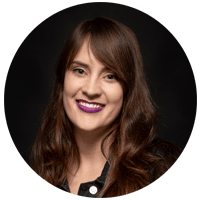 Finder Award Winner: Budget Direct Car Insurance
Budget Direct won the 2019 Finder Award for Best Value Car Insurance because it was one of the more affordable policies on the market, whilst still providing strong coverage for your car.

Their policy boasts flood and storm cover, 24/7 phone assistance, adjustable excess, optional roadside assistance, a hire car, towing costs, and even a hail warning SMS system.

15%




15% off first year's premium for new policies purchased online. T&Cs apply.

24/7




24/7 roadside assistance for less than $1.60 a week
Go to site
Looking to upgrade? Compare car insurance brands online
How do I switch car insurance companies?
It's just a simple matter of cancelling one policy and taking out another. But to make it more seamless, it's helpful to consider a few tips when you do.
Know whether you want to switch or renew. You naturally want to know that switching is worth your while before cancelling your current cover. This means having a suitable replacement ready to go.
Know when to switch. Timing matters when switching insurers. The best time to do it is when your current policy is coming up for renewal, as this will get you the most value out of your old policy and won't incur cancellation fees. Make sure your new policy starts as soon as possible after the old one runs out to avoid going without insurance. Simply cancel your policy rather than renew it when the time comes, and take out a new a new policy somewhere else instead.
Have a new policy ready. Don't cancel your insurance until you have found a replacement. Compare different car insurance policies online to review other insurers and levels of cover, and make sure you can get cover. Some insurers might decline especially risky drivers.
Know how to cancel. You must notify your current insurer, usually in writing, that you will not be renewing your old policy. Read the product disclosure statement or contact the insurance company to familiarise yourself with the cancellation process and know how long it takes.
With these three things in place, you can switch policies while minimising the amount of time you spend without insurance. After this, actually making the switch is easy.
Step-by-step guide to changing car insurance companies
Decide that you want to look at other options. Whether you feel like your premiums are too high, your cover is insufficient or that your car insurance just isn't right for any other reason, deciding to look around is the first step.
Compare car insurance online to find a new policy that's right for you.
Examine your current policy and the new policy side by side and work out how much you can save. If you come up empty-handed after doing this a lot, it might be preferable to simply renew your car insurance instead.
Decide when you want to make the switch. You can time it to take advantage of any discounts from your new company and to minimise any fees from your old one. Most importantly, you want to make sure you aren't left without any car insurance for too long.
If you want to switch car insurance mid-policy, check for cancellation fees and similar conditions in your old policy
Cancel your old policy and sign up for the new one. Insurance policies are usually cancelled from when the company receives notice in writing, while a new policy will take effect on a start date designated by the insurer. Ideally, both will be on the same day.
Why would I switch insurers?
There are many reasons why you may want to switch insurers.
Are you unhappy with the current level of service? Common issues with service include too little or too much communication, problems when making a claim, unhelpful customer support or difficulties with offshore call centres.
Do you want better value for money? It's important to reassess your needs each year when you renew your policy. Your insurance may have been great value for money when you first got it, but premiums and circumstances change and this may no longer be the case.
Have your circumstances changed? Maybe you have a new young driver raising your premiums, you've moved to an area with a higher or lower crime rate or you have a different source of income now. A lot of things will affect insurance costs and needs, so changing car insurance policies is a good way to adapt and find better prices.
Are you eligible for discounts? You may now be eligible for discounts that your current insurer doesn't offer. These could be multi-policy discounts for getting multiple products from the same insurer, freebies that come with a new policy, periodic bargains or anything else that looks tempting.
Is your current policy the cheapest on the market? It may be as simple as that. New brands enter the market all the time, and offering low prices is a great way for them to steal customers away. Letting yourself get stolen by a competitor might lead you to a great deal.
Even if you feel like none of the above applies to you, it's still worth comparing car insurance providers. There are a lot of companies in the marketplace, but circumstances change and you're probably only ever with one car insurance provider at a time. It's reasonable to assume that there's almost always a more competitive deal somewhere, and that you just need to find it.
Tips for changing car insurance
Is the switch going to be worth your while? Make sure it's worth the effort by looking at how much you could save versus the administration and cancellation fees you may be charged. If you're only saving a couple of dollars on your premium, you might be better off waiting until renewal time before you switch car insurance.
When is your new policy's activation date? Check the activation date on your new policy and make sure it is before your old policy expires.
When should I cancel my old policy? Cancel your old policy at the end of a payment cycle, so that you don't have to worry about chasing any refund owed to you or have any cancellation fees.
Should I change insurer every year? Unless it's getting you a good discount, loyalty is overrated. If you can find a better deal with another insurer, let your current insurer know and see if is willing to match it. If not, make the change. Other than the hassle and loss of loyalty discounts there's no reason not to switch car insurance every year if there's a preferable option out there.
Is the cheapest policy right for me? Don't base your reason for switching on price alone. Make sure any new policy you look at offers the right cover as well. A cheaper policy might be problematic if it's not as good as your old one.
Should I review my cover each year? Yes. Make it a habit to review your car insurance every year before renewal time. You will often see premium increases at this time, as insurers usually count on customers renewing their policy automatically each year without comparing other options.
I have car insurance already, will it cover my new car? Unfortunately you will typically need to take out a new policy for a new vehicle. However, if you wish to take out cover with your current insurer rather than switching to a new provider, you may be able to secure a multi-vehicle discount. If you have more than one car, you might want to switch rather than renew for all of them at once.
Should I switch policies after having an accident? Be careful about switching car insurance policies after an accident. Your claims history is available to your new insurer, meaning you won't necessarily get a clean slate by switching car insurance. But having an accident certainly qualifies as a changed circumstance, so you might want to take the opportunity to shop around anyway.
Can switching policies save me money?
Being able to go online and compare car insurers means that you can save a lot of money by playing the field. If your current insurer won't offer you a better deal or match a quote you've found, then tell it you're thinking about switching car insurance policies. If that doesn't prompt it to offer you a better deal, then it might be time to go. Other ways you can save money include:
Reviewing your current level of cover. Reviewing your current level of cover is a great way to save some cash. If you have kids under 25 or you yourself were recently under 25 and have not yet updated your policy, you could be overspending on your insurance. Your car itself may be overvalued on your current policy (ie the replacement value of your car may have decreased), so making sure your details are up-to-date will help you avoid paying too much.
Knowing the different cover options. When you're switching car insurance policies, it's important to understand the options available to you. Choosing a higher excess, for example, will lower your premiums. Being protected against reasonable hazards and making constructive claims for damage is generally how you get the most out of your car insurance policy, rather than always going for the cheapest option.
Do you review your cover every year? If the answer is no then you could be wasting hundreds of dollars each year. Always check how your policy compares to others in the market. If you want to save money, there's no reason to renew car insurance without comparing other options first.
How do I cancel my current policy?
Cancelling your current policy should only be done once your new policy is ready to go to avoid having gaps in your cover.
Notify your insurer in writing.
Pay any cancellation or administration fees.
Make sure you tell your insurer you are cancelling your policy, because if you just fail to renew it without contacting your insurer, you might be considered in default and could end up with a black mark on your credit record.
How do I switch car insurance mid-policy?
Some circumstances may force you to change insurers before your current policy expires. You could be changing jobs, changing locations, changing drivers, changing cars or you may have just found the deal of a lifetime and you can't afford to wait.
Whatever the reason, if you are changing car insurance mid-policy some insurers will charge a cancellation fee, any may refund varying amounts of the unused premiums. These refunds take time, so make sure you are not waiting on your refund to pay the premium on your new policy.
Steps to changing car insurance mid-policy
If you're switching car insurance before your policy is over, follow these steps:
Contact your current insurance provider or go through the product disclosure statement to find out what's involved in cancelling your insurance mid-policy. You need to know how to cancel, when the cancellation takes effect, what the associated fees and costs are and whether you will get any refunds.
Decide on your new policy. You should have a replacement policy that you're happy with ready to go before cancelling your old one. Compare the savings or additional benefits of the new policy with the cancellation fees of the old one to make sure it's worthwhile. Refunds usually take time, so don't plan on paying for the new policy with a refund from your old one.
Sign up for the new policy and then cancel the old one. If possible, try to have your new policy take effect as soon as the old one ends, without any gaps between.
| Brand | Cancellation fee | More info |
| --- | --- | --- |
| | Cancellation fee of $40 | |
| | Cancellation fee of $40 | |
| | Cancellation fee of $30 for each car insured on the policy, plus FSL, GST and stamp duty, if applicable. | |
| | If you cancel the policy, you may receive a refund of the unused portion of the premiums, minus reasonable administration fees. | |
| | Cancellation fee of $40 | |
| | Cancellation fee of $40 | |
| | No cancellation fee. If you cancel your policy before it ends, CGU will refund a portion of the unused premiums. | |
| | Cancellation fee of $40 | |
| | Cancellation fee of $30 | |
| | Cancellation fee of $40 | |
| | Cancellation fee of $30, plus GST and any other government charges that apply | |
| | Cancellation fee of $40 | |
| | If you've paid your premiums in advance, QBE will refund you the proportion of the premiums for the remaining period of insurance, less any administration fees. | |
| | RACQ will refund your remaining premiums if you cancel your policy prematurely.If the refunded premiums are less than $100, a fee of $10 will be deducted.If the refunded premiums are more than $100, a cancellation fee of 10% of the refunded amount will apply, up to a maximum of $80. | |
| | Cancellation fee is specified in the Certificate of Insurance | |
| | Cancellation fee of $40 | |
| | Cancellation fee is specified in the Certificate of Insurance | |
| | Cancellation fee of $33 | |
---
Get the latest car insurance news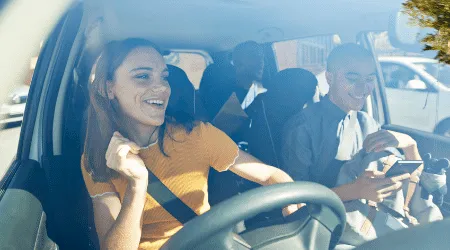 Car Insurance
Bingle is now offering cover as a monthly subscription - and it's not the only company changing its ways to appease millennials.
Read more…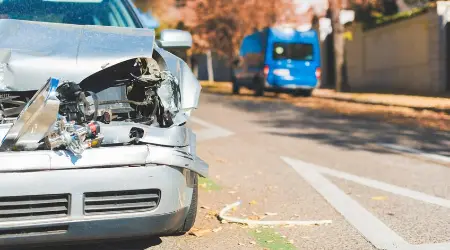 Almost a third of drivers have had their car damaged by another vehicle but the culprit fled the scene.
Read more…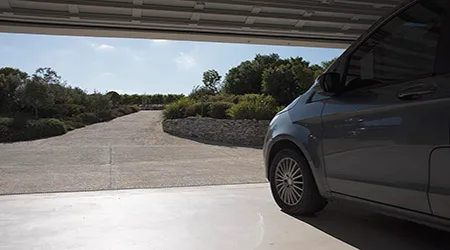 More guides on Finder