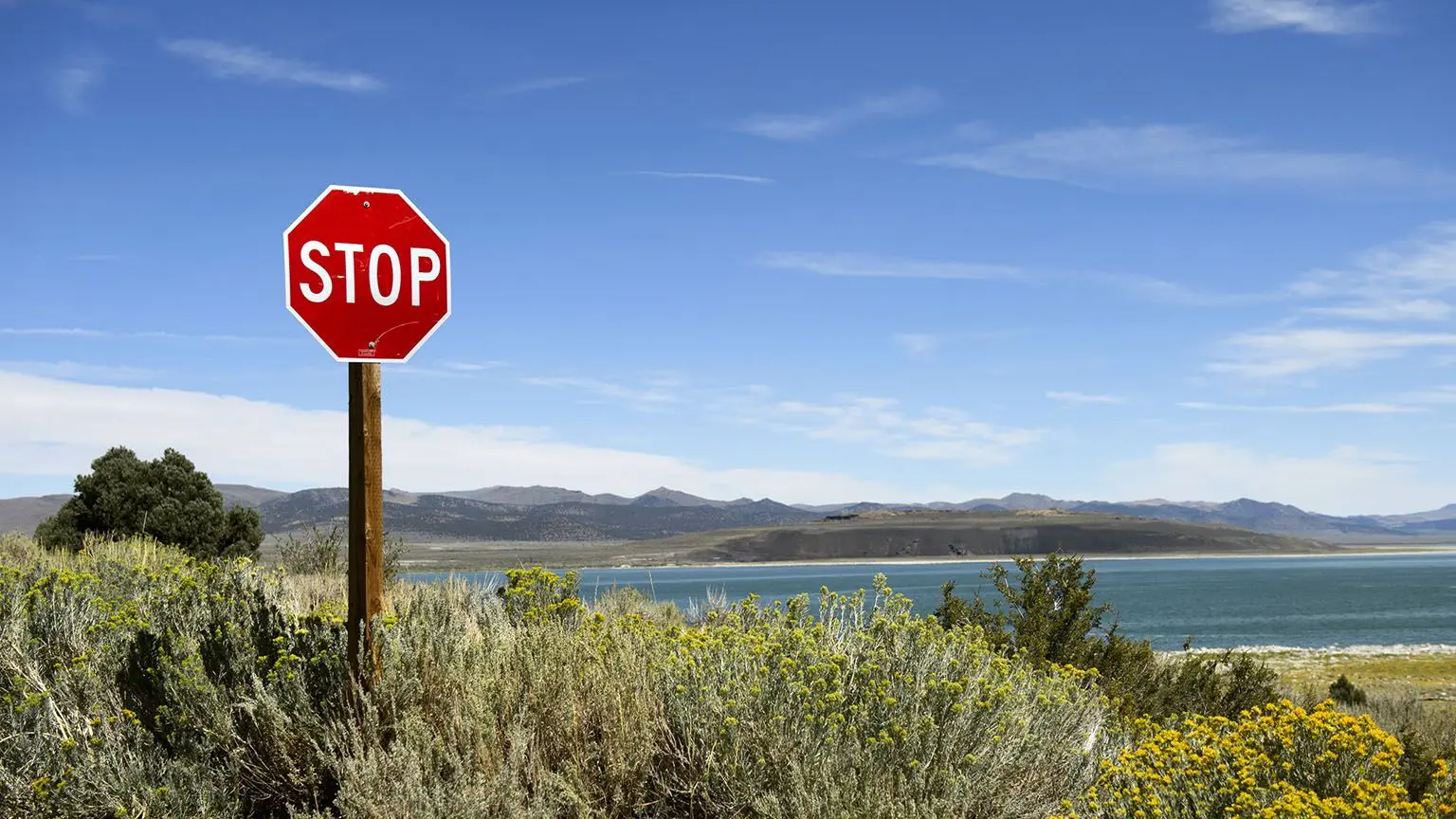 We're reader-supported and may be paid when you visit links to partner sites. We don't compare all products in the market, but we're working on it!
Compulsory third party (CTP) car insurance, sometimes known as a green slip, protects you from legal and medical costs arising from injuries and deaths caused by car accidents. CTP insurance is compulsory in Australia. You cannot register your vehicle without it. There are currently only 7 companies that offer CTP insurance. The only real difference between them is how much they cost and whether they'll cover your own injuries if you're at fault.
Who offers CTP and green slip insurance and how much does it cost?
Choosing a provider is easy because only five insurance companies in Australia are licensed to provide CTP insurance. Of these, three have the option of additional at-fault cover.
We used the Australian government's tool and found that the costs for CTP in NSW can differ by a few hundred dollars. We based these costs on a safe driver born in 1985 .
| Insurer | Offers At-Fault Cover? | Yearly cost |
| --- | --- | --- |
| | | $732.86 |
| | | $732.55 |
| | | $732.00 |
| | | $481.62 |
| | | $431.03 |
CTP won't protect you if you damage your car, but comprehensive car insurance will
How do I find the best CTP?
There's no universally best CTP policy out there unfortunately, as it depends on a bunch of factors like your gender, age, and where you live. But on the plus side, there's only two real differentiating factors between CTP policies: their price, and if they offer at-fault cover.
At-fault cover: Luckily, Australia has Medicare so hospital expenses following an accident play less of a part in usual policies. At-fault cover means that you'll be covered for injuries by your CTP, even if you're the one that caused the accident. Standard CTP still covers at-fault drivers to some extent.
Price: CTP insurance prices in QLD, NSW and the ACT will vary as CTP insurance providers try to offer competitive rates and have different ways of determining driver risk levels. Depending on your location and driving history, you will get better prices from some than others.
All states have their own CTP insurance schemes, managed by that state's Insurance Regulatory Authority. In Queensland, New South Wales and the ACT, drivers may choose their CTP insurance provider, while in South Australia, Victoria, Tasmania, Western Australia and the Northern Territory it's automatically built into vehicle registration.
Search for CTP insurance by state
CTP insurance is only for injuries to people. It does not cover any damage to vehicles or property. If you want extra cover consider taking out comprehensive car insurance.
Compare comprehensive car insurance
What does compulsory third party insurance cover?
CTP 'green slip' insurance sees that people who were injured or killed in a motor vehicle accident anywhere in Australia can receive compensation irrespective of the financial situation of the driver(s).
The type of compensation available covers both economic and non-economic loss, meaning that hospital, medical and rehabilitation expenses as well as loss of income will be covered, as is pain, suffering and loss of quality of life. The level of compensation available is limited and there are a lot of factors which determine exactly how much someone will be awarded.
The damages from the accident are awarded by the at-fault party's CTP insurance, which covers injuries sustained by both parties. CTP includes things other insurance policies won't:
Special children's benefits, which states that children younger than 16 can apply for this benefit and be compensated, even if they were the cause of the accident;
Blameless accidents, which stipulates that people who were killed or suffered an injury in an accident can receive compensation, even if there wasn't anyone to blame. Such accidents include those caused by drivers who suffer a sudden medical issue, such as a heart attack, collisions with animals that could not be avoided and inexplicable mechanical problems.
Bulk billing arrangements. This proviso states that the expenses associated with hospital care, ambulance transport and any other treatments needed for the at-fault driver are funded by the insurance policy, just like for any other person that was injured in the accident. Regardless of who is to blame, the scheme will cover the expenses in question;
Accident notification provisions. An early payment of $5,000 entitlement extended to both the at-fault driver and the victim, to cover treatment and loss of income by lodging an Accident Notification Form (ANF).
Despite all these, the at-fault party is still not entitled to receive all the benefits that other parties who were injured in the accident have access to. There are certain benefits that are not covered by the bulk billing arrangements or the accident notification provisions, which guilty parties do not have access to.
The guilty party cannot file a claim for:
Any expenses over $5,000 incurred in a medical facility that is not a public hospital connected to medical treatment, pharmaceuticals and rehabilitation;
Attendant or respite care;
Changes to their residence;
Benefits to cover loss of quality of life, pain and suffering;
Loss of income past the $5,000 ANF limit;
Future loss of income.
CTP coverage differs between states, but is the same within each state regardless of which insurer issued the policy. For this reason you should try to find other liability insurance to cover what your CTP insurance doesn't, rather than vice versa.
The product disclosure statements provided by insurance companies contain full detail on what is and is not covered by at-fault insurance, while CTP insurance details for your state can be found in the Motor Accidents Compensation Act 1999 and the Motor Accidents Act 2006, including:
The people who are entitled to receive compensation
How the compensation can be paid out
The maximum amount of compensation that can be awarded
Where do I buy green slip insurance?
Every state has certain insurance companies that are licensed to sell CTP policies, and some of these companies will permit other agents to sell in their name.
To buy a CTP insurance policy, you will have to provide the insurer or the agent with information regarding your situation This can include things like:
Your vehicle's make, model and manufacturing year
The postcode of where you garage your vehicle
Whether you use your vehicle for personal reasons or your business
How old you are or the age of anyone else who may drive your vehicle
Details of any accidents you have been involved in as well as your insurance and claims history
Details pertaining to your driving record, including information on your driver's licence
If the CTP premium is determined based on incorrect information and it leads to a lower premium than you should actually be paying, the insurance company will demand that you pay the difference. If you don't do so, you could end up having the registration of your vehicle cancelled.
If purchasing from an insurance agent, the first thing you should do is ask which company they represent. As of March 2016, only AAMI, Allianz, GIO, NRMA and QBE are licensed to sell CTP insurance. You may also wish to get in touch with the insurer and check whether or not the agent in question has their authorisation.
Always compare prices in NSW, Queensland and the ACT, with the Australian government's Motor Accident Authority green slip calculator. This compares all the licenced insurance companies.
How are CTP insurance prices determined?
Because it's mandatory, CTP insurance must be affordable. There is an allowable price range, and all CTP insurance premiums must fall within these boundaries. They determine the risk level for a vehicle and its drivers, and then adjust prices based on these. They do this by categorising a range of factors.
Location and vehicle type
The state insurance organisation provides up to date charts showing the typical risk levels and costs associated with different types of vehicle in different regions. Prices are updated annually according to the latest figures. For example, the average cost per policy of claims tends to be smaller for motorcycles, higher for cars and even higher for trucks, and lower in metropolitan areas than country zones.
Different states and regions have different prices. Business vehicles are on the road more, and are therefore at higher risk, than private cars, while cars stored in a garage are safer than those parked on the road.
After using this to establish a price range for the vehicle itself, the insurer looks at your individual risk factors.
Individual risk factors
Insurance companies try to consider as many individual risk factors as they can, including:
Your accident history
How old the all the regular drivers of your vehicle are
How old your vehicle is
Whether you have comprehensive property insurance or third party property insurance
Whether your vehicle is being used for personal or business purposes
Whether you are renewing CTP or purchasing a new one policy
Generally, if you are a safe driver, you are more likely to receive a better price for your CTP insurance.
You are encouraged to shop around for green slip quotes in states where applicable, because within the allowable price range, insurers calculate prices differently depending on the situation of each individual driver. This means that renewing CTP insurance with the same provider does not guarantee you will get the lowest price. Shop around if you want to save some money.
Even if you are an extremely risky driver, the insurer cannot increase your premiums with very high loadings, which could make the premium unaffordable.
How much is CTP for a motorcycle?
There are five different classes of motorcycles for determining CTP costs. None of the six licensed insurers offer at-fault cover for motorcycles.
Up to and including 225cc
226cc to 725cc
726cc to 1125cc
1126cc to 1325cc
1325cc and greater
More powerful motorbike categories carry higher costs, while the geographic region and personal circumstances also impact the price you pay for compulsory third party insurance. The extent to which personal risk factors are taken into account will differ between insurers, which is why you should take the time to get quotes from each of the six insurers offering motorcycle CTP insurance in NSW, Queensland and the ACT.
Frequently asked questions about CTP and greenslip insurance
*The products compared on this page are chosen from a range of offers available to us and are not representative of all the products available in the market. There is no perfect order or perfect ranking system for the products we list on our Site, so we provide you with the functionality to self-select, re-order and compare products. The initial display order is influenced by a range of factors including conversion rates, product costs and commercial arrangements, so please don't interpret the listing order as an endorsement or recommendation from us. We're happy to provide you with the tools you need to make better decisions, but we'd like you to make your own decisions and compare and assess products based on your own preferences, circumstances and needs.


Picture: GettyImages
---
Read more:
More guides on Finder
Hyundai Kona Electric Review

The Hyundai Kona Electric is a viable bridge between high-end SUVs and lower-cost vehicles, that also happens to be a battery-powered car.

Van Insurance

Your guide to protecting your van with van insurance.

Europcar vs Hertz

We stack Europcar and Hertz against each other to find out which has the better car rental deal overall.

Motorcycle insurance VIC

VIC riders have plenty of motorcycle insurance options to fit their riding style and to protect them from theft, property damage, natural disasters and more.

Avis vs Hertz

We compared Avis and Hertz's vehicles, locations, rates, policies, deals and more to help you choose the right rental company.