Mobile Phone Plans
Need a new mobile phone plan? You're in the right place. Compare over 300 mobile phone & SIM only plans from 50+ providers.
Finding a new plan with Mobile Plan Finder™ is super easy. We'll help you compare the types of plan you're after, whether you need a new phone, or are after a SIM-only option. Use our price, data and provider filters in the table below to find the right mobile plan for you.
Compare mobile phone plans below and find one that suits your needs


How to choose a new mobile phone plan
When deciding on a new phone plan, the number of options can seem pretty overwhelming. There are dozens of providers, hundreds of contracts you could sign onto and promotional deals everywhere that make it impossible to know what you're actually getting in the long term.
But don't worry. Despite all the hullabaloo providers make over their plans and the fancy bits they tack on to tempt you, it's way easier to find the right plan than you think. Use these three simple questions to guide your decision making.
Do you want a new phone with your plan? If the answer is yes, you're looking for a postpaid plan with a mobile. If not, you're probably looking for either a prepaid or postpaid SIM only plan. All plan types are explained in this section.
Do you want any particular features? This could be anything from free music streaming to included international calls. We break down comparing plan features in this section.
Which service provider? The features and extras you can expect vary from provider to provider. We've given the most important information about Australia's major providers in this section.
Once you've answered these questions, choosing the right mobile plan for you will be a lot easier and less overwhelming.

Circles.Life 200GB for $28 SIM-only Plan
Get double data with our Finder Exclusive from Circles.Life - 200GB for $28/month.
Plan types
When it comes to choosing a mobile plan, the first step involves deciding whether you want a new phone attached to your plan or not. Once you've decided between using the phone you currently have, or getting a new one, you can then be more specific as to what type of phone plan you're after.
There are a couple types of mobile plans you can get:
SIM only plans. Pretty self explanatory from their name - you buy a SIM and provide your own phone. By default, they come as no-contract plans, making them extremely flexible, allowing you to switch to a new plan at any time. However, you can also grab SIM only plans on a contract if you'd prefer. Under the SIM only category, you have two choices of plans:

Prepaid plans. Great for infrequent mobile users, low data customers or temporary use like travelling. You purchase all your usage ahead of time and can never be hit by excess data charges. These tend to have fewer benefits and lower monthly value compared to postpaid plans.
Postpaid plans. These are the most common option for regular users. You'll receive a bill at the end of every month with your flat plan fee plus the charge for any excess calls or data use. It may or may not involve a contract.

Plans that come with a phone. These are postpaid plans on a contract, typically lasting for 24-36 months. During your contract term, you'll pay your bill at the end of each month to cover off your handset repayment as well as the mobile plan you've chosen. No matter which plan you actually go for, the price of the handset stays the same.
Sound a bit confusing? To make things a little easier for you, we've drawn up a diagram to help you decide which plan suits you the most:

How to compare mobile phone plans
Cost. This is about striking a balance between how much you can afford to pay each month for phone service and what you actually need. Often, you can save by letting go of a few features here and there, or switching to a SIM only plan if your contract is up.
Data. Unlimited domestic calls and text are a staple of phone plans at this point, so the big differentiator is data. Don't go overboard on buying data you won't use, but don't pitch too low, either – excess data charges tend to rocket pretty fast.
Entertainment features. A recent addition to many plans is the ability to stream Apple Music or watch a particular sports channel without using up your data allowance. If you're big on music or video streaming, or want extra data to watch Netflix on the train, you'll want to keep an eye out for entertainment bundle plans. Alternatively, consider finding a cheaper plan without these if you aren't going to use them.
International inclusions. Most plans don't include international calls by default, but some have free inclusions or reduced rates to particular countries. If data overseas is more your concern, some plans may offer roaming rates that you can stomach.
Coverage. A minor consideration, but some networks just don't do well in particular areas since network coverage varies with each provider. When you consistently can't get a signal from Telstra at home, consider switching providers.
Included phone. When you know which phone you're after, it's easy to just sign the first contract you see that'll get you the handset you desire. But not all plans are created equal and some contracts will leave you with pretty sub-par service for the long lifespan of the contract.
Back to top
Major mobile plan providers
While it would take all day to go through every single provider in the country, we've put together a rundown of the major ones and what you can expect to get with them. Keep in mind that only Telstra, Optus and Vodafone actually own their own network infrastructure, so everyone else piggybacks off them.
We refer to all the others as mobile virtual network operators (MVNOs), since they just resell service from one of the big three to you in a fancy package. This doesn't mean they're worse – their coverage is the same and they can often afford to be more competitive since they don't have to manage and run the network itself.
We've chosen seven popular mobile phone plan providers and outlined their plans and offers below.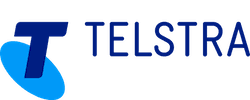 Telstra
Telstra has a very simple set of 4 postpaid plans to choose from, ranging from $50 for 15GB of data to $100 for 150GB. Every plan has unlimited national calls and texts. You can add a new phone onto these basic offerings for an extra bit of money every month. Here are a couple of the features you can look forward to by connecting to Australia's largest telco provider:
Access to the 5G network if you have the right device in a covered area
Free sports streaming of the AFL, AFLW, NRL, netball and A-League
Free streaming of Apple Music (subscription still required)
Access to the Telstra Air national Wi-Fi network
---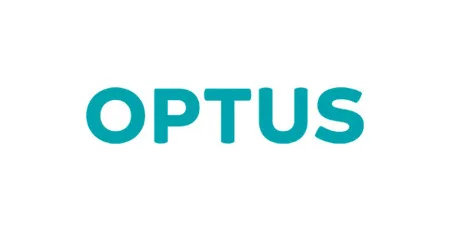 Optus
Optus also has a nice, simple set of 4 different postpaid plans, ranging from 10GB a month for $40 to 120GB for $80. Mobiles can be added onto any of these plans for an additional cost for 12-, 24- or 36-month contracts (your choice).
In addition to national calls being included, Optus allows for free talk and text to 35 countries on all but one of its plan. Its plans are flexible, even allowing you to build your own. Some other features from Optus include:
Flexible plans that can include international calls to 35 countries and up to 4GB of roaming data
Access to the 5G network with the right device in a covered area
Can get an Optus Sport subscription that lets you stream the Premier League
---

Vodafone
While Vodafone's month-to-month plans have extremely poor data inclusions (1–15GB for $40– $60/month), its 12-month and phone-included plans have far better value. You can get between 7GB and 150GB for $40–$80 per month, plus some international minutes.
Most interesting are its phone-included plans which don't require you to sign a contract. This means you can switch between the Red Plus plans at will with no extra fees while continuing to pay off your phone. More of Vodafone's features are listed below:
"Endless" data – 1.5Mbps speed-capped extra data at no charge past your limit
Lots of discounts for students to get better deals
Bundling mobile with NBN and other plans can save you on all of them
An extra $5 a day lets you use your regular data while roaming in 80 countries
---

ALDImobile
Surprisingly for a supermarket chain, ALDI has a decent set of four prepaid plans that give good value for money. They range from $15 for 3GB to $45 monthly for 48GB and all use the Telstra 4G network.
Don't be fooled by the relatively low data inclusions – unused data rolls over from month to month and you even get a bunch of international calls and texts to up to 35 countries for most of their plans. Other great features include:
All plans are prepaid, meaning no bill shock
Full 30-day expiry unlike many prepaid plans, so you only need 12 recharges for 12 months
Data rollover so long as you recharge before the expiry, letting you save up unused data
Budget-friendly plans, perfect for light mobile users
---

amaysim
As an MVNO, amaysim has some great value prepaid plans on offer, ranging from as little as $10/month for 1GB to $50/month for 60GB. Adding extra data before the next month rolls around comes at a premium though, with a 1GB top-up costing you $10.
All amaysim plans have unlimited talk and text in Australia. Plans above $30 include international calls to 10 countries. amaysim uses the Optus 4G network for its service.
All plans are prepaid, so you won't experience surprise bill shock
Plans come with auto-renew, saving you from remembering to recharge (which can be good or bad)
365-day long expiry prepaid option available
Watch out for 28-day expiry, forcing additional recharges during the year
---

Kogan Mobile
Kogan's known for having competitive deals on pretty much everything in the world of tech and beyond and mobile plans are no exception. Choose from its 4 prepaid plans with 30-day expiry, from 3GB for $17 to 40GB for $50, all powered by the Vodafone 4G network.
Kogan Mobile stands apart with its 365-day flex prepaid plans, which offer unusually large amounts of data with year-long expiries. Some other great features from them include:
All plans are prepaid, meaning no bill shock
Choice of 30-, 90- or 365-day expiry prepaid plans, each with generous data inclusions
Get extra data when you prepay your plan for an entire year and use that data whenever
$15 international roaming pack offers 1GB data, 30 minutes of chat and 100 texts while overseas
---

Boost Mobile
Boost Mobile has a wide range of 28-day expiry prepaid mobile plans, from 5GB for $20 to 80GB for $70. All of them use the Telstra 4G network.
You actually get some international call inclusions on every Boost Mobile plan in addition to domestic calls and text. Data rolls over from month to month if you recharge before expiry. There are 6- and 12-month long expiry data plans that offer just okay value for their big data caps, from 60–240GB. More inclusions from Boost Mobile are listed below:
Prepaid plans only, so no chance of bill shock
Free Apple Music streaming (subscription still required)
Great international call inclusions on all plans to between 20 and 35 countries
Watch out for 28-day expiry, forcing additional recharges during the year
---
Frequently asked questions
How do different types of mobile phone plans work?
Depending on whether you are on a prepaid or postpaid plan, mobile plans work by paying a mobile provider a set fee in exchange for access to its mobile network, as well as phone, message and data inclusions. Prepaid plans require you to pay up front to access the service, while postpaid plans charge you at the end of a month's usage by sending you a bill.
How do you switch mobile phone plans?
Switching mobile plans can be quite easy, depending on your current mobile contract and whether or not you want to switch providers. If you're not actively part way through a contract, you can switch providers and have your phone number ported to the new provider.
Read more about number porting
.
Why do some mobile plans have 28 day expiry?
Providers offer varying expiry periods for prepaid mobile plans. While many include 30 days expiry, others have reduced that period to 28 days, or extended it to 35 days. There are pros and cons for each, which is why you should compare your options before signing up.
Read more about 28 day vs 30 day expiry periods
.
We compare plans from these mobile providers
Back to top
---
Read more on this topic
Latest mobile plan deals on Finder