International calls on mobile plans
If you have to make lots of international calls, you need a plan that will minimise those costs. We're here to help you pick the perfect plan.
When you have friends or family living overseas or you do business with people all over the world, it's important to be able to stay in touch. While unlimited calls within Australia are on essentially every phone plan at this point, the same can't be said about international connections.
No matter the reason, if you're chatting with people in other countries more than a few minutes every month, you'll want to avoid racking up costly international charges. Here's how to find a plan that suits you.
What to consider when comparing international calling plans
Country inclusions: It may go without saying, but if you're interested in calling your friend in Sweden and Sweden's not included, you should look for another plan. Some providers increase their inclusions on more expensive plans, so decide whether you're okay with paying more for the countries you're after.
Text and mobile: You always get free calls to landlines in included countries, but some plans will let you text as much as you want too. You're unlikely to get unlimited international mobile calls, but some plans will charge far less per minute than others to certain countries.
International minutes: If you don't call overseas very often but still want the option, international minutes might serve you better. Plans with minutes are often cheaper than those with unlimited inclusions.
Prepaid vs postpaid: Prepaid plans mean you'll never get charged for excess minutes. Postpaid plans guarantee your service won't get cut off when you go over your limit, but involves extra charges for doing so.
Telstra international calls
If you're looking for overseas calls, Telstra surprisingly doesn't offer a lot. All of Telstra's Prepaid Max plans come with international call inclusions to landlines in 18 countries. But besides the prepaid option, you might be better off looking elsewhere for international calls.
Optus international calls
Every Optus postpaid plan from $49 a month and up comes with generous international inclusions, with free landline calls and texts to 35 countries. These include a large number of Asian and European countries.
Its prepaid offerings are a little less far-reaching, with only the Epic Data range offering any international credit at all. The cheaper plans involve a couple of hundred international minutes, while the more expensive versions give international calls to landlines in 15 countries.
Vodafone international calls
Vodafone splits its international inclusions into two separate groups: Zone 1, with 20 countries mostly in Asia and Europe and Zone 2, which includes a whopping 70 more. The amount of minutes you get depends on how much you want to spend on your postpaid plan. Included international calls start on Vodafone's $50 plan, with 1000 minutes to Zone 1 and 100 minutes for Zone 2. If you're looking for more minutes, simply choose a higher priced plan and check their international inclusions.
For prepaid offerings, you can get a few hundred minutes to each zone for $40 and up on a 35-day expiry period.
Should I consider other providers for international calls?
When international calls are a top priority for you, you're often better off going for an MVNO over a big company, since otherwise you're usually trading off data and low prices for your inclusions. Here are a few MVNOs with stand-out international inclusions:
amaysim
Most of amaysim's plan have some feature of international calls involved. With its $30 plan, you'll get unlimited standard talk and text to 28 countries, which is a pretty sweet deal.
Lycamobile
Where other plans might not include the country you're looking for, Lycamobile may be able to help. It offers international calls to 54 countries on its $45 monthly and up plans, as well as some international minutes to boot. It even has multilingual customer support.
Lebara Mobile
Lebara's plans split between increasing numbers of countries included for talk and text and international credit for the rest. For $50 monthly, you get 56 countries and $10 of credit, with fewer inclusions on cheaper plans. Strangely, spending more on your plan doesn't necessarily boost the included international credit by very much.
Are there any other options for making international calls?
So long as you have a decent Internet connection, you can always get in touch with your overseas friends and family by using video chat or call apps like WhatsApp, Skype, Facebook Messenger and so on. The main downside to these is that you both need to have a good Internet connection or your call quality can go downhill, quickly.
If texting is all you're after, all of these apps can be used for basic text chat with even a poor Internet connection, which would be pretty close to texting them with international inclusions.
---
Latest mobile news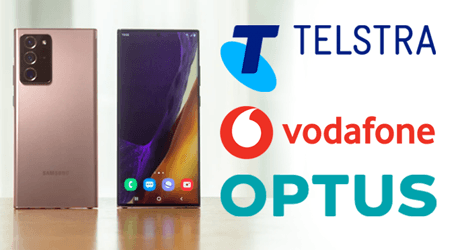 Find out which provider has the best value plan for the new Samsung Galaxy Note 5G range. Read more…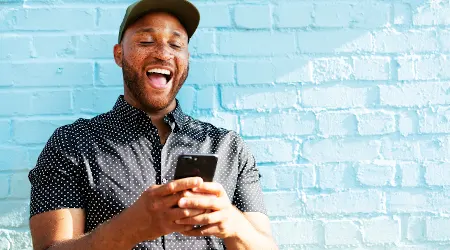 Check out Optus' 5G coverage areas, plans, and compatible mobile devices in our guide. Read more…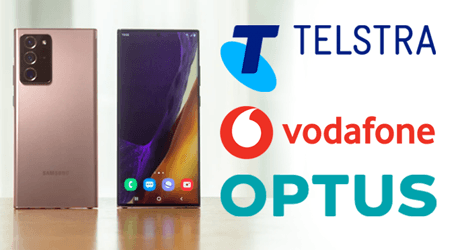 Find out more about coverage areas, plans and compatible mobile devices in our Vodafone 5G guide. Read more…
Related Posts
Latest mobile plan deals on Finder