Cheap international calls from Australia
Find the companies who offer unlimited international calls so you don't end up with a massive phone bill.
We're committed to our readers and editorial independence. We don't compare all products in the market and may receive compensation when we refer you to our partners, but this does not influence our opinions or reviews. Learn more about Finder.
While unlimited calls within Australia are on essentially every phone plan at this point, the same can't be said about international calls.
If you're chatting with people in other countries for more than a few minutes every month, you'll want to avoid racking up costly international charges.
What is the best mobile plan for international calls?
The best mobile plan for international calls really depends on which countries you plan on calling. We've gone with the below plan as our best pick, but feel free to view more plans further down on this page to find one that may be better suited to your needs.
amaysim's plan isn't just a good value prepaid plan, but it also comes with included international calls and texts to 28 countries. That means you can call these countries for free without having to worry about paying for extra charges.

The list of countries includes China, Indonesia, New Zealand, the UK, the US and Japan.
40GB

per 28 days

Unlimited calls & texts




Telstra network

$

30

per 28 days
Go to site
How to choose the best mobile plan for international calls
Picking the best plan for international calls will largely depend on what countries you want to call. There are a few countries that are almost always part of international inclusions, like New Zealand, USA, UK or India, but you can always check what's included on the provider's website.
Here are some other things to consider when picking a plan for international calls:
Unlimited calls vs capped amounts.
If you don't call overseas very often but still want the option, international minutes might serve you better. Plans with minutes are often cheaper than those with unlimited inclusions.
International SMS/texts.
While calls are always supported, texts may not be. Consider whether you need them, or if you can use a messenger app instead like WhatsApp, Viber or Skype.
Calls to international landline/mobile.
Many international inclusions are restricted to "standard" landline numbers. Check whether calls to mobiles are included.
Cheap international calls from Australia on mobile
While "cheap" means different things to different people, we think phone plans under $30 a month qualify as being pretty cheap, especially if they come with international calls included. The table below lists plans from Finder partners that are under $30 and come with either unlimited calls or call credit to selected countries.
There are two tabs you can switch between, from unlimited calls to call credit, but remember that "unlimited" calls are only to included countries, not to all countries. You can see what countries are included in a plan by clicking "more details" and then "international rates".
International call rates comparison
We chose 10 of the most common international call destinations for Australians and compared the rates charged by the big 3 carriers so you can get an idea of which one offers the best value for the countries you're looking to call.
Postpaid international rates to mobile (per minute)
These are the call rates offered by the big 3 on their SIM-only plans.
| Country | Telstra | Vodafone | Optus |
| --- | --- | --- | --- |
| New Zealand | $1.03 | $0.20 | $0.72 |
| Brazil | $1.58 | $0.50 | $1.95 |
| UK | $1.13 | $0.20 | $0.78 |
| USA | $0.44 | $0.10 | $0.35 |
| Malaysia | $1.09 | $0.20 | $0.96 |
| India | $2.18 | $0.10 | $1.44 |
| China | $1.72 | $0.10 | $1.38 |
| Japan | $1.31 | $0.50 | $0.90 |
| Germany | $1.31 | $0.20 | $0.85 |
| Canada | $0.64 | $0.10 | $0.48 |
Prepaid international rates to mobile (per minute)
Overall, prepaid international call rates are cheaper than on SIM-only plans. We looked at the regular prepaid plans from the big 3, rather than their long expiry options for the international rates below.
| Country | Telstra (Pre-Paid Complete) | Vodafone (Combo Plus) | Optus (Epic Data) |
| --- | --- | --- | --- |
| New Zealand | $0.10 | $0.08 | $0.10 |
| Brazil | $0.30 | $0.20 | $0.20 |
| UK | $0.10 | $0.08 | $0.10 |
| USA | $0.10 | $0.03 | $0.10 |
| Malaysia | $0.10 | $0.04 | $0.10 |
| India | $0.10 | $0.03 | $0.10 |
| China | $0.10 | $0.02 | $0.08 |
| Japan | $0.15 | $0.15 | $0.10 |
| Germany | $0.15 | $0.05 | $0.10 |
| Canada | $0.10 | $0.03 | $0.10 |
It's pretty clear that if you're planning to call overseas with pay as you go rates, Vodafone has the cheapest on offer, no matter which country you're calling. Telstra's postpaid rates for calling mobiles in most countries are extremely high.
Who offers free international calls?
These days, there are many providers who include unlimited international calls to certain destinations in their plans, or let you pay a little extra for those inclusions. Boost Mobile and Lebara stand out with generous international inclusions on almost all of their plans, while other popular providers like Kogan Mobile or Woolworths Mobile don't even have them as an option.
Here are the providers with international calls that we'll be covering in the next section. Click on a provider if you're interested to see which plans it offers with international calls:
Providers can change what countries are included in their plans at any time. We've done our best to be accurate on this page, but you can always check the provider's website for an up-to-date list of included countries.
Vodafone international calls
Vodafone splits its international inclusions into 2 separate groups: Zone 1, with 20 countries mostly in Asia and Europe and Zone 2, which includes a whopping 70 more. More expensive plans have more minutes, with included international calls starting at just 100 minutes to Zone 1 on the $45 Red Plus plan.
For prepaid offerings, you can get a few hundred minutes to each zone for $40 and up on a 35-day expiry period. Vodafone also has international talk add-ons available for plans and prepaid, where you pay around $10 to get call credit for certain countries.
Optus international calls
Every Optus SIM-only plan from $49 a month and up comes with generous international inclusions, with free landline calls and texts to 35 countries. These include a large number of Asian and European countries.
Its prepaid offerings are a little less far-reaching, with its pricier Epic Data plans providing calls to 15 destinations. The cheaper recharges involve a couple of hundred international minutes, instead.
If you want, you can pay an extra $5 to get 300 minutes for calling 30 countries as an "extras credit" add-on.
Telstra international calls
If you're looking for overseas calls, Telstra surprisingly doesn't offer a lot. Some of Telstra's Pre-Paid Complete plans come with international call minutes to 20 Zone 1 countries and 30 Zone 2 countries.
You can add on an unlimited calling pack to postpaid plans for an extra $10 per month. This provides unlimited calls and SMS to standard numbers in 21 countries. Prepaid plans can use included or purchased Extras Credit to make international calls, as well.
Overall, though, Telstra is not a stellar option for international calls.
ALDImobile international calls
Some of ALDImobile's prepaid plans come with reasonable international inclusions. They include unlimited calls and SMS to 15 countries, plus a few hundred minutes of calls and 50 SMS to a further 35 countries.
With PAYG credit, you can make calls to most countries in the world at ALDI mobile's pay as you go international call rates. You'll need to check its website for the most up to date pricing information.
amaysim international calls
About half of amaysim's plans have some form of international calls included. On its $30 plan, you'll get unlimited standard talk and text to 28 countries, which is a pretty sweet deal. More expensive plans also include 300 minutes to 14 more countries on top of that.
Belong international calls
With Belong, only its $40 plan includes unlimited international calls and text to 30 countries. You can also add on the same inclusions to its $25 plan for an extra $5 per month.
TPG international calls
TPG doesn't hand out unlimited calls or text to other countries, though you do get 100 international minutes on its large $40 plan. This is fairly weak as international inclusions go though, so if you want some substantial international inclusions you might want to look elsewhere.
Dodo international calls
You'll get a hundred or two hundred minutes of international talk with Dodo's standard mobile plans, which you can use to call 35 different countries. While not great value compared to the likes of Optus, you can pay $5 extra per month for another 100 minutes to add to your collection.
Boost Mobile international calls
Boost Mobile really stands out when it comes to international calls and texts. Even its cheapest plan, $10 for 3GB that only lasts 7 days, comes with strong inclusions. All plans have unlimited calls and text to at least 20 countries and up to 30, plus extra minutes to 25-30 more.
On top of that, Boost's 28-day expiry plans are competitively priced, so you're not settling for a sub-standard plan just to get access to international minutes.
Lebara international calls
Lebara is another provider that automatically bundles international calls into its plans. Its cheapest plan only has 300 minutes to 8 countries, but the rest of its offerings include unlimited talk and text to an increasing number of countries. These range from 20 countries all the way up to 60 different destinations, plus some international call credit to boot for other places.
Lycamobile international calls
Once you hit the $25 and up monthly plans with Lycamobile, you start getting unlimited calls to some countries. The number of destinations included starts at 12 and goes up to 53 countries on the more expensive options.
iiNet international calls
iiNet's mobile plans are identical to TPG's, offering only 100 international minutes on its $40 per month plan. This is pretty poor if you're after good value international inclusions, so make sure you compare them to other providers.
Moose international calls
Moose Mobile doesn't have many international inclusions on its month to month plans, only offering $400 of international credit on its $47 monthly plan. There are a few more options among its 12-month contracts, but these still only offer a few hundred dollars of international credit and no unlimited inclusions.
Overall, you have to pay a bit or lock in to a long contract with Moose Mobile to get any reasonable international inclusions, meaning you could do better looking elsewhere.
Do I need a mobile plan with international calls?
For most people, the answer is probably not. These days, you can get in touch with friends, family, or business contacts overseas over the Internet in a variety of ways. Apps like WhatsApp, Viber and Skype allow you to chat with people thousands of kilometres away with nothing more than Internet access.
However, if your circumstances put you on the phone to foreign countries frequently or the phone numbers you need to call happen to be landlines, you will likely be better off picking up a good, competitive phone plan that also lets you make the calls you need.
---
Latest mobile news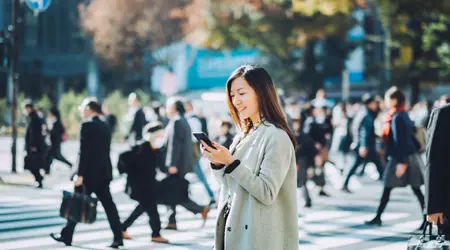 With Optus MVNOs now able to connect to the Optus 5G network, getting speedy Internet on your phone is cheaper than ever.
Read more…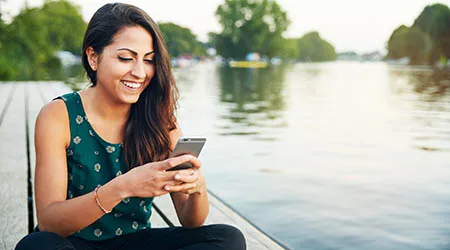 TPG is launching another provider under its growing belt of brands. Felix will be a carbon neutral provider, but will its plans stack up to the competition?
Read more…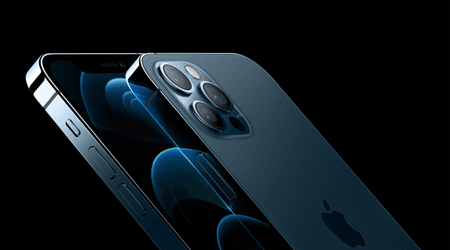 Pre-order the new iPhone 12 on a plan with Telstra and get access to Australia's largest 5G network, with plenty of other features attached.
Read more…
More guides on Finder
Latest mobile plan deals on Finder