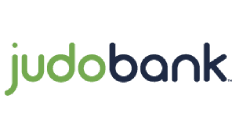 Judo Bank Term Deposit
Term Deposit Offer
Earn a 0.10% p.a. loyalty bonus when you roll over your term.
The Judo Bank Term Deposit term lengths range from three months to five years. Minimum opening deposit is $1,000. No account-keeping or set-up fees to pay.
Minimum investment: $1,000
Monthly fees: $0
Compare term deposit rates
Compare popular term deposit interest rates
Compare ANZ, CBA, NAB and Westpac term deposit rates for a $5,000 deposit in a 6-month term below.
In comparison, some other banks in Australia seem to offer more competitive interest rates for 6-month term deposits compared to the Big Four.
Read this guide to compare some of Australia's best term deposit interest rates for April 2020.
What is a term deposit and why should you invest in one?
A term deposit is a type of savings account that is opened for a certain period of time. During this period your money is locked, so you won't be able to access it (penalties apply if you do). In exchange, your money earns interest according to the interest rate offered by the financial institution when opening the account. This interest rate is fixed, meaning it won't change throughout the life of the term. After the period has ended, you can choose to reinvest a portion or all of the funds at the interest rate stated by your bank, or you can withdraw the funds.
Term deposits are widely considered to be a safe, low-risk investment as, unlike savings accounts, they offer a guaranteed return through a fixed interest rate. Because your money is locked away, banks often offer a higher interest rate on some term deposits than they do on regular savings accounts. If you have a chunk of money you know you won't need for a while, a term deposit could be a good option. It removes the temptation to spend the money as you'll need to pay a fee if you wish to withdraw before the term is finished.
Term deposit versus savings account
The main difference between a savings account and a term deposit is the ability to access your money. The money in a savings account can be accessed whenever you need it, and there's no costs for withdrawing or depositing money. Term deposits are locked and will charge you if you need to withdraw your money early. So if you want easy access to your money, then a term deposit might not be right for you.
Another key difference is the interest rate; savings accounts have variable interest rates meaning they can change, while term deposits have fixed interest rates meaning the rate will not change until the term matures.
Term Deposit vs High-interest Savings: What's best for you?
How to compare term deposits
Like most financial products, there is no best term deposit account. The account that suits your needs and circumstance the best is the one you should choose. But what is best for you, might not be best for someone else. You should look for:
A competitive interest rate
A term length that suits you
A minimum deposit amount you're comfortable with
Ask these questions when comparing term deposits:
How often interest is calculated is it compounded?
do any ongoing fees apply?
What happens if you break the term of your deposit?
Can you withdraw a portion of the deposit without incurring a penalty?
How often will you receive statements?
Can you easily check on the balance in your account (for example with a mobile banking app)?
What happens to the deposit when it matures? For example, will it automatically roll over into another term deposit?
Compare term deposit rates based on duration
If you have a specific term length for which you want to lock away your savings and earn interest, it's crucial to compare the different interest rates available for your desired term length. Use our term length guides below to compare term deposit interest rates for various term deposit lengths.
Can't decide on a term length? Read our guide on choosing between a long-term vs short-term deposit.
Do I have to pay tax on a term deposit?
Yes. If you've invested money in a term deposit, you will need to pay tax on the interest income you earn. The amount of tax you'll need to pay on your term deposit interest will depend on your overall taxable income, and it will also depend on when you receive your interest payments.

More questions about term deposits
The latest in banking and investments