Circles.Life Australia
Get the cheapest data around from Circles.Life.

We're reader-supported and may be paid when you visit links to partner sites. We don't compare all products in the market, but we're working on it!
Circles.Life burst onto the Australian mobile scene in 2019 with a focus on handing power back to the consumer. As a new provider on the market, it has directly challenged the plans offered by the big three providers, calling out Telstra with its tongue-in-cheek advertisements.
It may only have a couple of plans available, but its plans definitely pack a punch when it comes to data.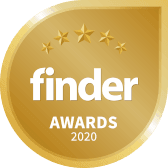 2020 Finder Awards
Winner: Best Postpaid SIM
This mobile plan offers close to 100GB for less than $30. It also offers 3GB of bill shock protection to buffer users from going over their data allowance.
Other highlights
Super high value Circles 100GB plan for $38/month
3GB bill shock data helps prevent excess usage
Compare Circles.Life mobile plans here
Circles.Life has only month-to-month postpaid plans on offer, but you can see how they stack up in the table below. It's known for some pretty crazy deals so keep an eye on the end date of these offers if you're looking to snap one up!
What are mobile plans with Circles.Life like?
Circles.Life has three mobile plans:
100GB for $38. Unlimited talk and text in Australia.
20GB for $28. Unlimited talk and text in Australia.
8GB for $18. Unlimited talk and text in Australia.
The 20GB plan serves as a base plan — you can add 80GB extra onto this for just $10 a month, creating a 100GB plan for $38 per month. If you were to buy the 100GB plan, it would appear as the 20GB plan with an 80GB add-on (that's 20GB from the original base plan, with a bonus 80GB to give you 100GB in total).
Except for the 8GB plan, Circles.Life's plans include a 3GB bill shock protection feature. This means you get a free 3GB extra when you hit your data limit for the month, rather than hitting you with excess data charges right away. You can use this 3GB however you like, but Circles.Life offers you this feature to give you a chance to opt in for extra data add-ons should you find yourself needing it to tie you over for the rest of the month.
Circles.Life review: Is Circles.Life good?
Although Circles.Life began operations in Singapore in 2016, it has established itself as a strong competitor in Australia, too. Its plans are not only offered on discount fairly often, they're very high value at their regular price, too.
Don't get too stressed by the "limited time" nature of its offers, as they receive frequent extensions. Don't leave it too long though if you're interested. Beyond this, it also gives you an unusual amount of choice over SIM delivery, letting you specify a time and day for it to be delivered.
A couple of notable features that Circles.Life's mobile plans include: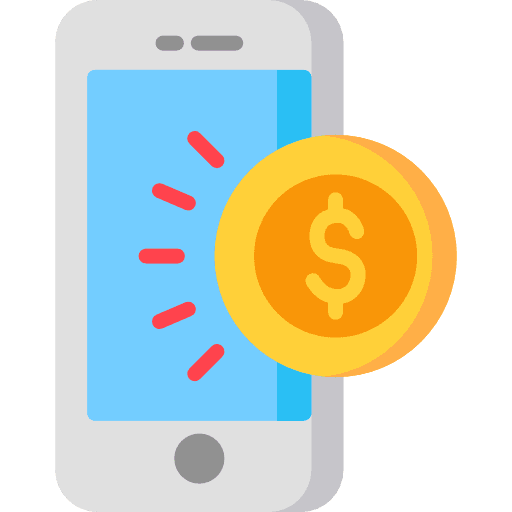 Bill shock protection
Get 3GB free when you hit your monthly data limit on the 20GB and 100GB plans. So long as you don't exceed this, you won't be slugged with any excess charges, compared to other providers that will charge you right away.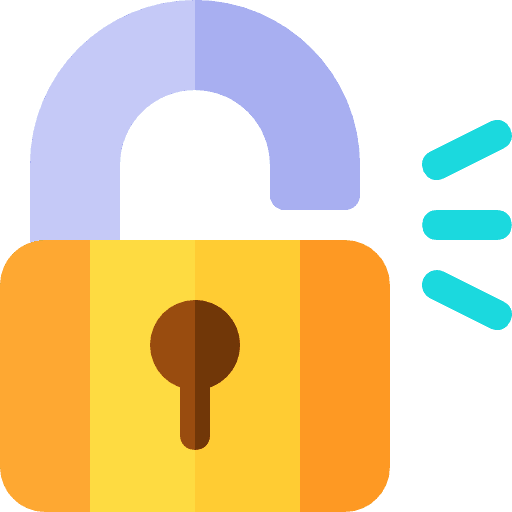 No contract plans
All of Circles.Life's plans are month to month with no contract, meaning you can cancel or leave at any time. Zero obligations means tons of flexibility.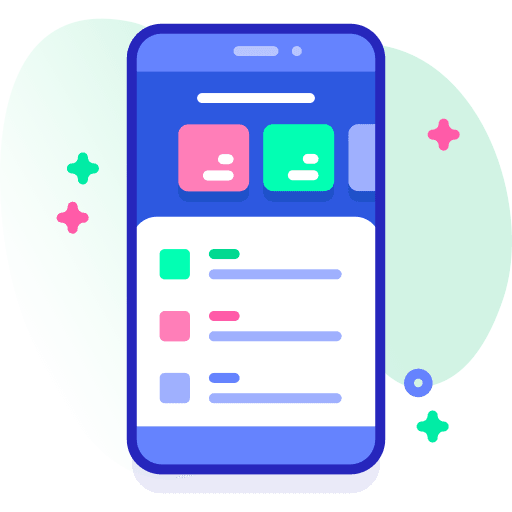 Circles.Life app
The Circles.Life app lets you do basic account management, such as tracking your data usage and managing your bills and account details. You can also live chat with the Circles.Life support team, which is a rare but useful support feature.
In addition to the major features above, you'll get the following with Circles.Life:
International inclusions. For $5, you can pick up 300 minutes' worth of calls to 15 international destinations.
Referral bonus. Refer a friend using the referral code from your Circles.Life app and get 20GB bonus data for one month for both of you.
Data boosts. Still feel short on data? Add on a one-time 3GB boost for $6 or pump your plan for as long as you want with an extra 20GB for $10 each month.
Circles.Life's 100GB plan easily gives the best data value on the market, charging around 30c/GB at its discounted price. You won't find a better data to price ratio elsewhere.
| Feature | Does Circles.Life have it? |
| --- | --- |
| Excess usage warning | |
| Entertainment extras | |
| Data-free media streaming | |
| Rollover data | |
| Data sharing | |
| International calls/texts | |
| International roaming | |
| Rewards program | |
| Student/pensioner discounts | |
Should you sign up to Circles.Life? We ask our utilities expert and writer, Sam Baran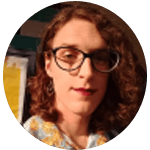 You won't find better value for data anywhere on the market than Circles.Life's 100GB for $38 plan.
That said, if you won't need that much data, you might want to consider other options, since its standard 20GB plan is only okay in comparison. Check out other providers like TPG and Moose which offer competitive prices for their lower usage SIM only plans.
Go back to comparing Circles.Life plans
How does Circles.Life compare?
We placed Circles.Life up against two of the big three networks to see how its plan holds up.
| | Circles.Life | Optus | Vodafone |
| --- | --- | --- | --- |
| Plan name | 100GB SIM only | Large Optus Choice | Red Plus 100GB |
| Plan cost | $38 | $59 | $60 |
| Data allowance | 100GB | 100GB | 100GB |
| Features | 3GB bill shock protection | Data sharing, Optus Sport streaming, international talk and text | "Endless" data, 12 months' Amazon Prime, international minutes |
Circles.Life is a clear winner on dollar per data value compared to both Optus and Vodafone. While it doesn't have quite as many extra features as them, it's around $20 cheaper per month.
Since MVNOs tend to offer better value than the big three, we've also stacked it up against MVNO competitors Moose and Southern Phone.
| | Circles.Life | Moose Mobile | Southern Phone |
| --- | --- | --- | --- |
| Plan name | 20GB SIM only | 20GB SIM only | Medium SIM only (12-month contract) |
| Plan cost | $28 | $27.80 | $30 |
| Data allowance | 20GB | 20GB | 18GB |
| Features | 3GB bill shock protection | None | $50 international credit |
Circles.Life's smaller 20GB plan is on par with its competition, offering about the same value. There are fewer features in the SIM only MVNO market, so it's certainly not a bad option, but it's also nothing special.
Does Circles.Life have roaming?
Circles.Life offers 300 international minutes when you pay an extra $5 monthly. This lets you make calls and send texts to 15 countries.
You may also activate international roaming through the Circles.Life app if you wish. When overseas in a participating country, you'll be able to use your phone on pay-as-you-go rates for calls, texts and data. Circles.Life has a $300 roaming bill cap which will automatically disable your service when you reach it.
Roaming charges are steep, so you're probably better off picking up a local or travel SIM while you're gone to prevent you spending hundreds of dollars on telephone bills.
How do I check my data usage on Circles.Life?
Download the app for free from Google Play or the Apple App Store. Once you've installed it, you should be able to navigate to the usage tab, where you can see how much data you have left for the month (including any of your bill shock protection data).
If you're consistently going over your data cap or struggling with data use, see our guide to understanding your data usage and what to do with it.
Frequently asked questions about Circles.Life
Who owns Circles.Life?
Circles.Life is owned by Liberty Wireless Pte Ltd, a provider of digital telecom services also based in Singapore.
What network does Circles.Life use?
Circles.Life uses Optus's 3G and 4G networks, which reaches 98.5% of Australians.
Are incoming calls free with Circles.Life?
Yes. Reverse-charge phone calls ceased to exist in Australia as of September 2019 with 1800 Reverse's closure, meaning that the cost of a call is always shouldered by the person making it.
Does Circles.Life have contracts?
No. All of Circles.Life's plans are strictly month to month, meaning you can cancel or change them at any time.
If you want to cancel your Circles.Life plan, simply head to the "manage orders" section on its website, enter your details and request a termination. Alternatively, you can buy a different phone plan and request a port of your existing number, which will terminate your Circles.Life plan automatically.
Not right for you? Compare mobile plans from 50+ providers here
---
Icons made by Freepik from www.flaticon.com
More guides on Finder
Latest mobile plan deals on Finder