Best Mobile Plans on the Telstra network
If you want Telstra's coverage without the cost, there are great ways to save with an MVNO on the Telstra network.
If you love Telstra's unparalleled coverage but wish there was a more budget-friendly option, you're in luck. There are a bunch of companies called mobile virtual network operators (MVNOs) that rent Telstra's 3G and 4G networks and re-sell plans, often at a lower rate. We've picked out a couple of the best mobile plans on the Telstra network which will keep your wallet happy.
Best Mobile Plans on the Telstra Network for September 2020
Curious to know how we picked this list?
Every month, our team of experts looks for the best mobile plans on the Telstra network from hundreds of products in the market. We dive deep into the plan details and costs to find you the best value plans. Keep in mind that our "best" picks may not always be the best for you, and you're always welcome to use our
mobile phone plans comparison table
to find one that works for you.
Best cheap mobile plan on the Telstra network:

Lycamobile 40GB for $30
SIM-only - Prepaid
Lycamobile's plan takes the crown for best cheap mobile plan on the Telstra network this month. It's one of the only Telstra MVNOs to offer such a great data to dollar ratio, and it comes with unlimited international calls to 29 selected countries.

Until September 30, new customers get this plan for just $10 for the first month, then $30 for the next recharges.
40GB

per 28 days

Unlimited calls & texts




Telstra network

$

10

per 28 days
Learn more
Next best cheap plan:
Another plan with pretty great value is numobile's plan. There's nothing flashy about this plan but all you really need is a chunk of data, unlimited calls and texts and access to Australia's largest network, right? Well numobile's solid 1:1 ratio for its data and price on this plan is sure to win you over!
30GB

per month

Unlimited calls & texts




Telstra network

$

30

per month
Go to site
Best big data plan on the Telstra network:

Telstra 80GB for $65
SIM-only - Postpaid
If big data is your thing, look no further than Telstra's own SIM-only plan. This plan is unique thanks to its 'endless data' feature - you get 80GB of full-speed data, but once you hit the limit, you can still surf and stream on the web at a reduced speed of 1.5Mbps.

If you're in one of Telstra's 5G coverage areas, you'll also get access to 5G speeds on this plan!
80GB

per month

Unlimited calls & texts




Telstra network

$

65

per month
Learn more
Need more data? Check out this plan:
Boost Mobile should be a pretty familiar name to you, being one of Telstra's most well-known MVNOs. You get 54GB of data on your first 3 recharges if you sign up before October 26. After that, the plan reverts back to 40GB/month, which is still a pretty good deal.

You also get data rollover on this plan that lasts until your next recharge, so you get to save any unused data at the end of the month.
54GB

per 28 days

Unlimited calls & texts




Telstra network

$

50

per 28 days
Go to site
On the other hand, check out this low data plan if you don't need a lot:
If you don't need a whole lot of data, check out Boost's $20 plan that comes with just enough to get your connected to the Internet once in awhile. If you're not big on streaming videos on your mobile data, this could be a great plan to use for just browsing through the web and social media.

There's also unlimited calls and texts, as well as access to Boost's data rollover feature.
5GB

per 28 days

Unlimited calls & texts




Telstra network

$

20

per 28 days
Go to site
Best mobile plan for international calls on the Telstra network:
Looking for a plan that will let you make international calls throughout the month? We went for Boost's $30 plan for our best pick this month. You'll get unlimited calls and texts to 20 selected countries.

Until September 21, this plan is just $15 for the first renewal, then $30 for the next recharges.
20GB

per 28 days

Unlimited calls & texts




Telstra network

$

15

per 28 days
Go to site
Click here to see which providers are on the Telstra network
Why should I go with a Telstra MVNO?
The single biggest draw of an our guide to MVNOs versus Telstra itself is cost: some MVNOs offer comparable plans for around half of what the bigger provider charges, including phones on plans and prepaid options. In return, you get slightly less coverage, which will likely only affect you in certain regional areas. You also won't get all of Telstra's fancy extras like free Apple Music streaming, access to the Telstra Air national Wi-Fi network or Telstra Sport.
A small but important note is that, if you're with an MVNO, you'll miss out on Telstra's 4GX network, which offers faster speeds than the regular 4G network you get access to.
Which Telstra network provider should I choose?
Telstra network providers distinguish themselves from each other based on three main things:
Network coverage. Boost Mobile has the best coverage, using the entire Telstra network. Other providers use the wholesale network, which covers around 98.8% of Australians.
Plan inclusions. Woolworths Mobile sells high-end phones with some of their plans, while Belong has an unlimited data bank that you can use to share excess data with other Belong users. If you're looking for international call inclusions, Lycamobile plans can offer unlimited calls to up to 54 countries, and Boost has free Apple Music streaming.
Cost. This really depends on how much data you want, but Lycamobile has the single cheapest plan on the market at just $10.
Mobile phone plans on the Telstra network
Whether you're after a prepaid or postpaid mobile plan, there are plenty of providers that operate on the Telstra network to choose from. Here's a list of providers that use the Telstra network:
You won't always get the full Telstra experience from these resellers, however – customer service and plan features will vary. Currently, the major Telstra MVNOs are ALDI Mobile, Boost Mobile, Belong Mobile, Lycamobile, and Woolworths Mobile. We'll dive into more specifics for these popular Telstra network providers below.

Boost Mobile
Boost Mobile sets itself apart from others by being the only MVNO that currently uses the entire Telstra network, rather than just part of it. Boost's main prepaid plans come with a 28-day expiry, forcing an extra recharge during the year, but they also have 6 and 12-month options. There's even a 7-day plan if you only need service for a short while.
With Boost, you'll enjoy limited rollover of your unused data to the next recharge, plus free Apple Music streaming and international talk and text credit for select countries. You can also grab a pre-owned, refurbished phone for a fraction of its original price when you get a $30 Boost SIM.
---

Belong Mobile
Belong is as close as you can get to Telstra without actually choosing Telstra, as it is completely owned by them. There are just three plans, ranging from $10 to $40 a month, and you can add on international calls and text to 33 countries for $5 on the smaller plans (already included on the top one).
The plans are as simple as they get, though Belong sets itself apart with a truly unlimited data bank where you can store endless unused data for later use. This data can even be gifted to other Belong mobile users at no extra cost.
---

ALDImobile
The supermarket chain keeps it nice and simple with a set of prepaid plans that top off at $45 for 48GB of data. You won't get many extras with ALDImobile outside of a few international call inclusions for more expensive plans, but the expiry periods cover a full 30 days so you won't have to dish out for an extra recharge.
ALDImobiles does offer good data rollover, as long as you recharge within a day of your plan expiring and you have an $80 Family Plan where up to three users can share service and a 72GB data allowance every month.
---

Woolworths Mobile
Woolworths Mobile is a comprehensive provider offering a spread of prepaid and postpaid deals, as well as being one of the only MVNOs to sell brand new top-end phones on a plan. Its postpaid options range from $25 to $50 monthly, and include a 100GB data bank where data rolls over so long as you keep up with your payments.
None of Woolworths' phone contract plans are lock-in, meaning that cancelling early on a 24 or 36-month plan will just require you to pay out the remaining value of the handset. However, Woolworths' SIM-only postpaid plans come as a 12-month contract with early termination fees, so be careful if you want to bring your own phone.
---

Lycamobile
If you need to stay in touch with family or friends overseas, Lycamobile's prepaid plans come with unlimited calls to up to 54 separate countries. For non-native English speakers, you can even get multilingual customer support. Be aware that all of Lycamobile's plans have 28-day expiry periods, prompting an extra recharge over the course of the year.
Apart from the international inclusions, Lycamobile has no special features, although it does have the single cheapest plan on the market: 1GB of data for only $10, which is perfect for super-light users or kids.
---
Want to see more? Compare mobile plans on the Telstra network below
---
Latest mobile news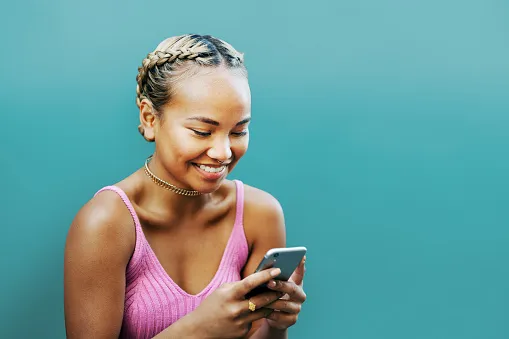 Each month, we pick the best prepaid plans for 5 different categories to help you find the right mobile plan. Read more…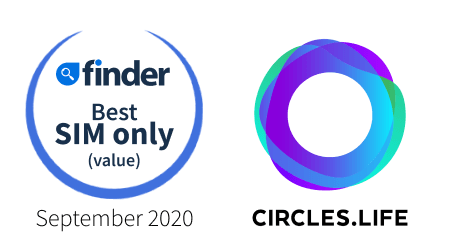 We've done the research to find the best value SIM only plans this month - and it's relative newcomer Circles.Life that takes the cake in 3/4 categories. Read more…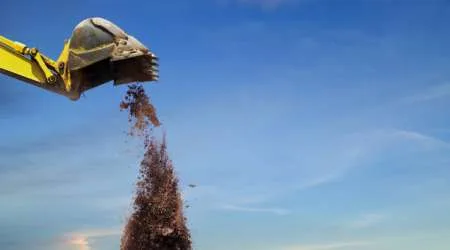 The bargain mobile plan provider is contemplating a switch of networks. What will that mean for customers? Read more…
Related Posts
Latest mobile plan deals on Finder
Go to site