Fastest NBN providers for July 2020 as ranked by the ACCC
Sick of Internet congestion? The ACCC regularly tests NBN speeds and ranks the fastest NBN providers on the market.
If you've been shopping around for an Internet plan, you'll have realised that there are a suspiciously large number of providers that claim to be the best around. So who can you trust?
If speed is your definition of greatness, you'll be pleased to know that the Australian Competition and Consumer Commission (ACCC) does a quarterly review and ranking of providers' speeds throughout the day, particularly in the evening when the most people are online at once.
In this article, we've laid out the providers that the ACCC has proclaimed to be real speed demons in their report from February. We're only covering connection speed here – to find our most popular providers based on Finder's user activity, check out our guide on the best NBN providers.
Who are the fastest NBN providers?
The ACCC ranks providers by what percentage of their plan's maximum speed they consistently provide. This means that if users got an average of 80Mbps out of a maximum 100Mbps on an NBN100 plan across the course of a day, that provider would get a score of 80%.
In the table below, "overall" refers to the whole day's performance, while "peak hours" are defined as 7pm-11pm, which is the period of maximum network congestion that providers use to define their "typical evening speeds".
In its latest report, the ACCC recorded Optus has achieving the closest speeds to their advertised speeds during both peak hours and overall (89.3% and 90.1% respectively). Optus has been topping the list so far for 2020, with TPG and Exetel following close behind each quarter.
Remember that these results are based upon a limited sample of the population, so they're not a complete reflection of speeds in all households in Australia. Just over 1,200 NBN connections were tested to compile this report, the great majority of which had one of the above as their provider.
Also note that the ratings above include a number of underperforming connections where the user's technology type doesn't support their speed tier (usually fibre to the node – FTTN – customers). Removing these from the data improves all providers' performance ratings by a percentage point or two.
What's considered a fast NBN speed?
Your actual speed depends on many things, including connection type, what plan you have and the time of day. However, it seems reasonable to define a fast NBN speed as equal to or better than the average that most people experience.
Here's the ACCC's average speeds for the top three speed tiers, over the whole day and during the busy hours of 7pm-11pm. If your speed tests are coming back consistently higher than these, you can consider yourself to have fast NBN.
| NBN speed tier | All day average speed | Busy hours average speed |
| --- | --- | --- |
| NBN25 Standard | 22.4 Mbps | 22.2 Mbps |
| NBN50 Standard Plus | 43.9 Mbps | 42.5 Mbps |
| NBN100 Premium | 86.7 Mbps | 84.9 Mbps |
NBN plans from the fastest providers: How do they compare?
Knowing the speeds which these providers are able to offer means that you'll be better equipped to choose the right NBN plan (if fast NBN is a matter of importance to you). We've picked out the top NBN 100 plan available from each provider, as this is the fastest speed you'll be able to get.
Keep in mind that NBN 100 plans are best suited for a household of four or more heavy users who regularly download and upload large files, and if you live in a smaller household or have lower usage habits, an NBN 50 or NBN 25 plan may be better suited for you. You can also click on the providers mentioned below to check out their full range of NBN plans.
#1: Optus' fastest NBN plan
Optus hit 89.9% of its maximum speeds during busy hours. They offer an NBN 100 plan, which comes with unlimited data and the option of adding on a Fetch TV entertainment bundle and Optus Sport for extra each month.
Optus remains one of Australia's biggest and most-trusted broadband companies, promising a reliable connection.
#2: TPG's fastest NBN plan
TPG reached 86.6% of its maximum speeds during busy hours. TPG offers an unlimited data NBN 100 plan, available month-to-month or on an 18-month contract with an included modem.
While TPG doesn't have much to differentiate it from other providers, its high typical speeds are still solidly priced.
#3: Exetel's fastest NBN plan
Exetel delivered 86.6% of its maximum speeds during busy hours. It offers a high-speed unlimited data plans in the NBN 100 tier, along with a modem that's free if you don't cancel in the first six months.
#4: Aussie Broadband's fastest NBN plan
Aussie Broadband hit 85.8% of its maximum speeds during busy hours. It offers a pre-made NBN 100 plan with unlimited data, plus you can design your own high-speed plan with different data limits and upload speeds. There's even a plan that promises a max speed of 250Mbps if you have a fibre to the premises (FTTP) connection.
Aussie Broadband offers more transparency about its broadband performance than any other Australian Internet provider by publishing daily bandwidth graphs that show traffic levels in serviced areas.
#5: Telstra's fastest NBN plan
Telstra hit 84.4% of its maximum speeds during busy periods. Its NBN 100 plan comes with unlimited data and a host of extra features, such as a smart modem with 4G mobile backup Internet, free Foxtel Now for the first three months and access to the Telstra Air national Wi-Fi network.
Telstra remains Australia's largest broadband provider, while also charging more for its plans than any other provider.
#6: iiNet's fastest NBN plan
iiNet reached 84.3% of its maximum speeds during busy hours. Its NBN 100 plan has unlimited data and a Fetch TV entertainment option.
iiNet has received multiple awards for its customer service in the Australian broadband market.
#7: Vodafone's fastest NBN plan
Vodafone is a new provider to be featured in the ACCC's quarterly report, and reached 83.0% of its maximum speeds during busy hours.
When you sign up to a Vodafone NBN plan, you'll get 4G backup with your modem that you can use when the NBN network goes down.
#8: MyRepublic's fastest NBN plan
MyRepublic consistently delivered about 82.3% of its maximum speeds during busy hours. They offer two plans on the NBN 100 speed tier, one with a maximum upload speed of 40Mbps, and the other with 20Mbps. The 100/40 plan is slightly more expensive since you're getting a faster upload speed, but if you don't upload a lot of files, you could save by going for the 100/20 option. You get unlimited data on both plans, plus a $1 modem (+ shipping) on their 100/20 plan when you sign up to a 12-month contract.
MyRepublic is well known to cater to gamers, offering tailored plans with improved latency tracking and other gaming optimisations.
#9: Dodo's fastest NBN plan
Dodo hit 80% of its maximum speeds during busy evening hours. Dodo offers basic unlimited data on its NBN 100 plan, with the option of a Fetch entertainment bundle.
Dodo often has promotional sign-up deals on its website that you may be able to take advantage of if you keep an eye out.
#10: iPrimus' fastest NBN plan
iPrimus reached 80% of its maximum speeds during busy periods. It offers unlimited data, and you can also bundle in Fetch TV for an extra monthly charge.
NBN providers ranked by speed
If you're interested in seeing how all providers – not just those who ranked in the ACCC report – fare against each other, we've put together a table with all providers ranked by speed. You can sort by provider name or find the fastest in each tier by clicking on the appropriate column title.
As always, these are based on typical evening speeds, or the speed that you're likely to get at night time when the largest number of people are online at the same time.
| Providers | Standard | Standard+ | Premium |
| --- | --- | --- | --- |
| Activ8me | | 41.92 Mbps | 75.77 Mbps |
| 10mates | 24.00 Mbps | 47.00 Mbps | 94.00 Mbps |
| Barefoot Telecom | | 42.00 Mbps | 83.00 Mbps |
| Southern Phone | 19.00 Mbps | 38.00 Mbps | 76.00 Mbps |
| Aussie Broadband | 22.00 Mbps | 43.00 Mbps | 86.00 Mbps |
| Start Broadband | 23.00 Mbps | 45.00 Mbps | 80.00 Mbps |
| Kogan | 22.00 Mbps | 44.00 Mbps | 84.00 Mbps |
| Vodafone | 22.00 Mbps | 44.00 Mbps | 84.00 Mbps |
| Goodtel | 21.00 Mbps | 42.00 Mbps | 83.00 Mbps |
| Internode | 23.00 Mbps | 42.80 Mbps | 78.00 Mbps |
| Superloop | 22.20 Mbps | 44.40 Mbps | 90.00 Mbps |
| Inspired Broadband | 20.40 Mbps | 40.90 Mbps | 81.80 Mbps |
| Tomi Broadband | 20.91 Mbps | 43.60 Mbps | 80.00 Mbps |
| Flip | 21.00 Mbps | 43.00 Mbps | 82.00 Mbps |
| Exetel | 20.00 Mbps | 40.00 Mbps | 77.00 Mbps |
| TPG | | 46.00 Mbps | 80.10 Mbps |
| iiNet | 21.30 Mbps | 46.70 Mbps | 83.60 Mbps |
| Harbour ISP | | 42.20 Mbps | 83.70 Mbps |
| Tangerine | 21.00 Mbps | 42.00 Mbps | 83.00 Mbps |
| Dodo | 20.00 Mbps | 41.00 Mbps | 82.00 Mbps |
| Optus | | 44.00 Mbps | 80.00 Mbps |
| Telstra | 20.00 Mbps | 44.00 Mbps | Mbps |
| SpinTel | 21.00 Mbps | 40.00 Mbps | 80.00 Mbps |
| Australia Broadband | 20.00 Mbps | 40.00 Mbps | 80.00 Mbps |
| Bendigo Telco | | 40.00 Mbps | |
| Belong | 30.00 Mbps | 40.00 Mbps | 80.00 Mbps |
| iPrimus | | 41.00 Mbps | 82.00 Mbps |
| Mate Communicate | | 42.00 Mbps | 83.00 Mbps |
| Clear Broadband | 17.00 Mbps | 35.00 Mbps | 70.00 Mbps |
| MyRepublic | | 43.00 Mbps | 83.00 Mbps |
---
Latest broadband news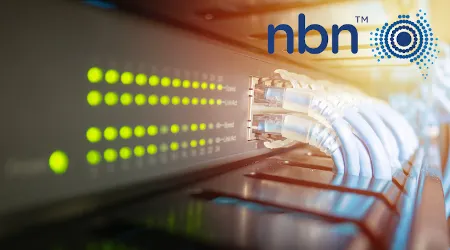 Internet access is now guaranteed for all Australians, with new minimum NBN speeds put into place. Read more…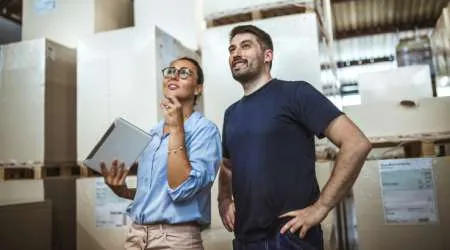 SPONSORED: From upload speeds to service levels, check the details before you get your business connected. Read more…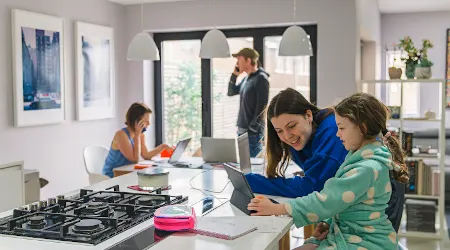 NBN 250 plans are now priced more affordably than ever thanks to NBN Co - but is it worth the upgrade? Read more…
Related Posts
Lower your household bills