Trauma Insurance
Trauma insurance pays a lump sum if you become seriously unwell, helping you cover medical bills and living expenses.
If you're suffering from a serious illness, or are recovering from a major injury, the last thing you want to be worrying about is money. Trauma insurance can make sure that doesn't happen.
That's because trauma insurance provides a one-off, lump-sum payment if you're diagnosed with a critical illness, or suffer a life-changing injury, so you don't have to fret about your finances.
It can be bought as a standalone policy, or as part of a wider life insurance package. We'll explain the differences in this guide, but both options provide similar cover.
You can spend the money however you like - whether that's to pay for medical bills, buy mobility equipment for your home, or even to cover the mortgage.
Get a trauma insurance quote
You probably noticed that our table doesn't have the prices of each policy. Insurance quotes are based on a lot of factors making them all pretty personal. Hit the Get quote button to get a tailored quote for your circumstances so you can start comparing!
A little tip before you begin, trauma insurance is usually sold as an add on to life insurance but you can buy it as a standalone. Something to keep in mind when you're getting quotes.
What is trauma insurance?
Trauma insurance, sometimes called critical illness insurance, guarantees a lump sum payment if you ever experience a major medical condition - whether that's illness or injury.
Not all medical conditions are covered by trauma insurance but common inclusions are cancer, heart attacks and strokes. Common injuries include major burns, loss of a limb, or loss of sight.
Most trauma insurance policies will also pay out if your independence is severely impacted, whatever the cause. So if you're unable to use the bathroom, cook for yourself, or shower, it's likely you'll receive a lump-sum payment which will help you adjust to your new lifestyle.
The financial benefit is tax-free and you can spend it however you like. You might want to use it to cover your medical bills, hire a care assistant, or make your home accessible. Alternatively, you could use it to pay off the mortgage or take a much-needed holiday once you're feeling up to it.
How does trauma insurance work?
If you have trauma insurance, you pay a monthly or annual premium and, in exchange, you have a guarantee that you'll receive a lump-sum benefit if you experience a major medical condition.
The medical conditions covered may vary slightly between different insurers, but the specific conditions will be listed in your product disclosure statement (PDS). It's important to read this carefully before choosing which insurer you want to go with. If there's anything you're unsure of, call the insurance company directly to double check.
You can buy trauma insurance as a standalone product, or as part of a wider life insurance package, sometimes known as a bundle.
How do I find the best trauma insurance?
There is no 'best' trauma insurance policy for everyone, because we each have specific needs and requirements. However, there are a few things to ask yourself when choosing a policy, as well as a few extra features to look out for.
| Feature | Questions to ask |
| --- | --- |
| Benefit amount | How much will the insurer pay you if you have to claim? |
| Coverage | How many illnesses and injuries does the policy cover? |
| Flexibility | Can you adjust your benefit amount if your circumstances change? |
| Waiting period | How long will you have to wait after you bought your policy, before you would be allowed to lodge a claim? |
| Indexation | Will the insurer lift your benefit amount in line with inflation? |
| Extras | Does your insurer offer helpful extras, like funeral cover or help with financial planning? |
| Support | Can you temporarily pause cover in times of financial hardship? |
Standalone vs bundled trauma insurance
You can buy trauma insurance as a standalone policy, or bundled with your life insurance. The way you buy your trauma insurance may have an impact on any eventual payments.
Bundled policy
The amount you claim from your trauma insurance is deducted from the overall amount you can claim from your life insurance. So if you have life insurance for $2 million, and claim $200,000 following a trauma event, you would only receive $1.8 million if you later had to claim from your life insurance.
Standalone policy
If you have a standalone trauma insurance policy, and you have to make a claim, the policy will usually end. If you have other life insurance policies with the same insurer, but they are not bundled, those policies will be unaffected. You may be able to apply for another trauma insurance policy if you wish, but you are not guaranteed to be accepted.
What conditions are covered by trauma insurance?
Various cancers, heart conditions, and strokes are generally covered by most trauma insurance policies. However, some insurers cover many more medical conditions, including:
Alzheimers
Accidental HIV infection
Blindness
Coma
Dementia
Kidney failure
Leukaemia
Loss of hearing
Loss of independence
Loss of limb
Loss of speech
Major brain injury
Major organ transplant
Motor Neurone Disease
Multiple Sclerosis
Parkinson's Disease
Quadriplegia
Terminal illness
Remember, specifics will vary between different insurance companies so always check your PDS to see which conditions are covered.
How much does trauma insurance cost?
Various factors influence the cost of trauma insurance, including your line of work, smoking habits, and chosen financial benefit.
To give you an idea of how much trauma insurance might cost you, we requested quotes from a range of major life insurers. Not many insurers offer trauma insurance by itself, so we requested quotes for a life insurance policy including trauma insurance and provided the breakdown price where possible.
Non-smoking

Bundled with life

Non-smoking

Trauma cost breakdown

Smoking

Bundled with life

Smoking

Trauma cost breakdown

NobleOak
$25.19
$14.31
$53.23
$32.63
ANZ
$31.30
$13.59
$57.81
$28.53
TAL
$38.30
$22.29
$83.06
$48.14
Qantas
$46.50
$26.48
$100.87
$57.19
Allianz
$29.07
$11.31
$58.26
$26.01
Zurich
$16.88
N/A
$29.97
N/A
MLC
$24.68
N/A
$57.21
N/A
AIA
$31.11
N/A
$54.03
N/A
OnePath
$30.42
N/A
$54.84
N/A
*The above quotes were generated using a 35 year old male taking out $200,000 life insurance. In the case of bundled insurance, it came with $100,000 trauma insurance attached. The price quoted is on a monthly basis.
Is the cost of trauma insurance worth it?
A serious medical condition can take a huge toll on your finances. Whether that's because you have to take time off work, pay for medical care, or even renovate your home to be more accessible.
Even if you do recover and are able to return to work, many people struggle to find employment again, or can't return to the same level of employment they held before their accident or illness.
When weighing up whether trauma insurance is worth it, ask yourself the following questions:
Do other people rely on your income?
How long could you survive on savings alone?
Are you at a higher risk of illness or injury?
Can you afford the monthly premiums of trauma insurance?
Hopefully, you'll never have to claim on your trauma insurance, but having a policy provides a financial safety net so you and your family have peace of mind.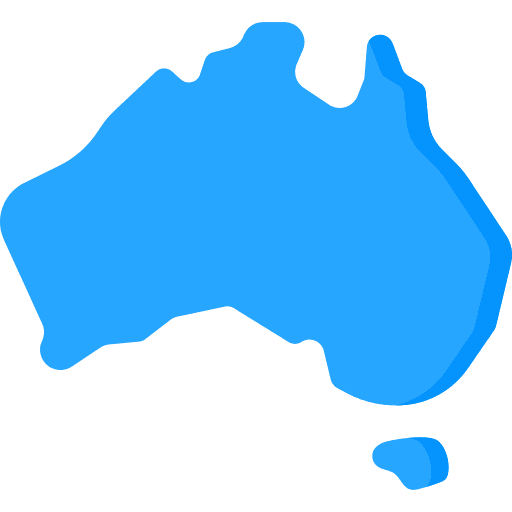 Average cash savings of Aussies: $28,602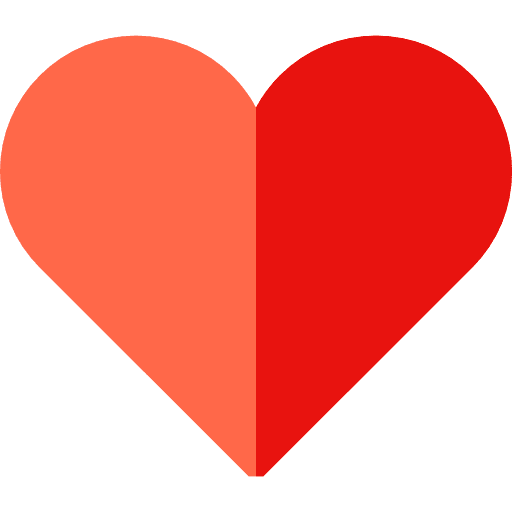 The average financial impact of a heart attack: $68,000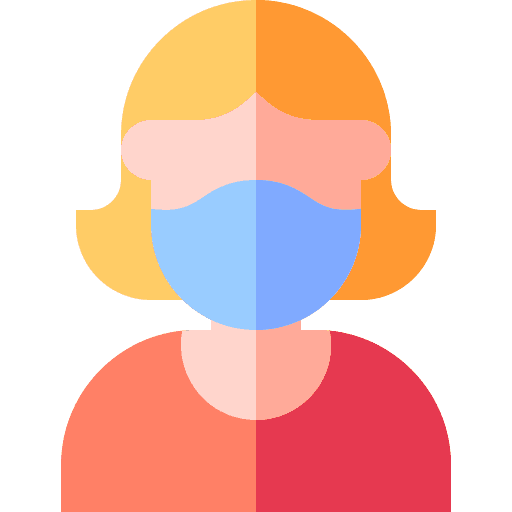 Australians at risk of chronic disease: 50%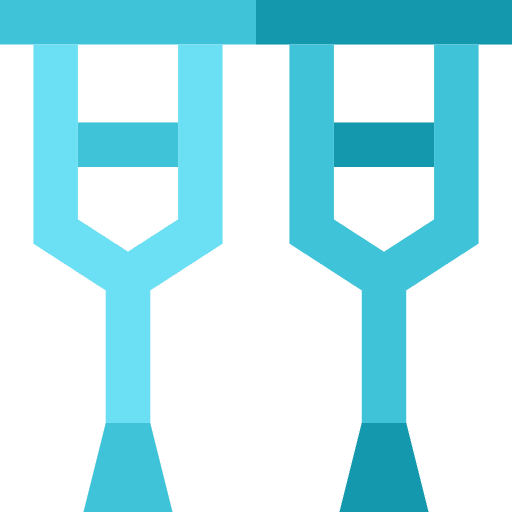 Annual hospitalisations for injury: 460,000
How much trauma insurance do I need?
We can't tell you how much trauma insurance you need, but we can help you figure it out. When deciding how much cover is right for you, always take these factors into consideration:
How long could you last on your savings alone?
Do you have income protection insurance that can help replace lost income?
Do you have private health insurance that may cover some medical expenses?
Do you have significant debts, or a mortgage to pay off?
Is your family dependent on you financially?
Would you like to maintain a certain type of lifestyle?
Can I get trauma insurance for my child?
Yes. While nobody wants to think about their kids getting sick or suffering a serious injury, unfortunately, it happens.
Taking out trauma insurance for your child could give you a financial safety net so you can take time off work to be with them if they get sick. It could also help you pay for better medical care and ongoing rehabilitation.
Not all insurance companies have the option to add child cover to your trauma insurance policy, but the following table shows some brands that do.
| Brand | Child cover amount | Entry age for children |
| --- | --- | --- |
| Guardian | $20,000 - $50,000 | 2-17 |
| AMP | $10,000 - $200,000 | 3-16 |
| AIA | $200,000 | 2-15 |
| BT | $200,000 | 2–14 |
| Clearview | $10,000 - $200,000 | 2-18 |
| CommInsure | $10,000-$250,000 | 3-17 |
| Metlife | $50,000 | 1-16 |
| MLC | $10,000-$200,000 | 3 -18 |
| Onepath | $200,000 | 2 -15 |
| Real | $20,000-$50,000 | 2-17 |
| Westpac | $200,000 | 2-14 |
| Zurich | $10,000-$500,000 | 2-17 |
| Virgin | $1,000-$50,000 | Not stated |
What is the difference between TPD and trauma insurance?
Total and permanent disability (TPD) insurance pays a benefit if you are totally and permanently disabled. Usually, you have to prove that you are either unlikely to work in your own occupation, or any occupation, ever again.
On the other hand, trauma insurance will pay a benefit, regardless of whether the medical condition permanently impacts your life or not. However, it only covers specific conditions.
Speak to an advisor
Edit your details
Did you submit incorrect details? Not to worry, you can edit them below.
FAQs
Icons made by Freepik from www.flaticon.com
Read more on this topic