Senior life insurance
Senior life insurance is usually taken out between the ages of 50 and 80 and can offer a financial safety net to your family when you die.
Not sure where to start?
Let us help you find the right life insurance for your needs.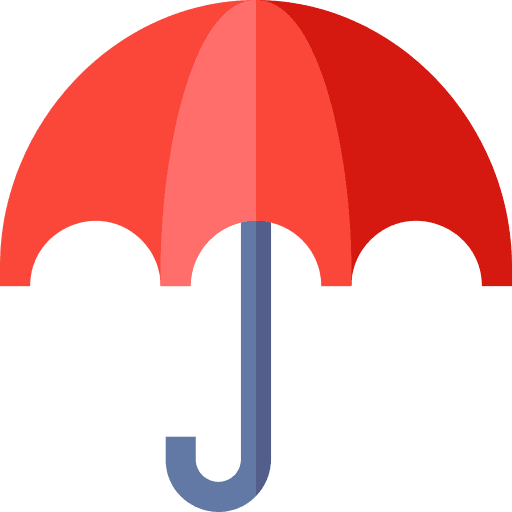 We're reader-supported and may be paid when you visit links to partner sites. We don't compare all products in the market, but we're working on it!
Senior life insurance is an important consideration for those entering or already in their retirement years. That's especially true if you have any unpaid debts or home loans that will need to be paid after you pass away. By having the right cover in place, you can avoid passing on a financial burden to those you love.
Compare senior life insurance

Below we've compared a few core features from different Australian brands. You might want to take a look at the 'maximum entry age' as this is the age limit to applying for a new policy. We aren't able to show you the costs upfront because there are a number of factors that make up the price but you can check the features and if you see one you like, select Get Quote to work out the costs.
What types of life insurance are available to seniors?
Am I eligible for life insurance?
The maximum age that seniors can apply for cover will really depend on the type of policy that you decide to go with. This may vary between providers but generally the following rules apply.
Life Insurance. Maximum entry age of between 60 to 79 with an expiry age of 100.
Income Protection. Maximum entry age of 60 with an expiry age of 65.
Trauma Insurance. Maximum entry age of 59 with an expiry age of 70.
TPD Insurance. Maximum entry age of 59 to 64 with an expiry age of 70.
Funeral Insurance. Maximum entry age of 79 years.
How much does seniors life insurance cost?
The cost of life insurance will get more costly as you enter your later years.
| Age | Monthly premium for males | Monthly premium for females |
| --- | --- | --- |
| 50 | $234.62 | $69.63 |
| 65 | $666.43 | $419.41 |
| 70 | $1,242.05 | $745.80 |
'Monthly premium' based on the average of monthly policy premiums available through finder.com.au's quote engine. Premiums last checked October 2016 and are subject to change.
What factors influence the cost of a premium?
Life insurance premiums are calculated based on different risk factors a person is exposed to. An insurer will use the criteria below to determine the premium payable.
Age. With most types of insurance, the older you are, the higher your premiums will be. When you apply for cover in your senior years, you can expect the premiums you pay will be more expensive compared to people that apply for cover when they are young. This is due to age related health risks.
Gender. Men typically pay more in premiums than women because statistics have shown men have a lower life expectancy.
Smoking status. If you are a smoker you will usually pay two to three times more in premiums than a non smoker. To be assessed as a non smoker for insurance purposes you need to have ceased smoking for 12 months.
Medical history. A standard risk means you are in generally good health, and can qualify for a lower premium, even if you have minor health issues such as high blood pressure or high cholesterol. However, if you have a number of pre-existing health conditions, your premiums may be higher.
Family medical history. Your insurer may ask details of any medical conditions of your immediate family members. This may include heart disease, cancers, diabetes, mental disorders etc
Pastimes. Insurers may ask if you are involved in any hobbies or pastimes that may increase the likelihood of a claim.
Occupation. If you're still employed, the nature of your occupation may also lead to an increase in premiums if your insurer deems it to be higher risk.
Is it possible to find cheap life insurance as a senior?
Life insurance gets more expensive the older you get. However, some key steps to find affordable cover include:
Take the time to research what cover is actually suitable for your needs
Determine an adequate level of cover based on your existing financial obligations
Take steps to improve your health. Giving up smoking may lead to a reduction in premiums in the future
Consider funding cover through your superannuation. If you already have life cover in existing super funds, consider consolidating funds to avoid paying multiple fees
Look out for special offers and discounts offered by the insurer to cut your premium
Consider how your premium is structure and paid to reduce the overall amount
Receive assistance from an insurance consultant to help you find and compare different policy options
Is my pre-existing medical condition covered?
While some life insurers won't cover pre-existing medical conditions (especially for seniors) there are some exceptions. These are a few common ways insurers may assess your condition:
Provide you with cover but exclude the pre-existing medical condition
Provide you with cover with restrictions on the condition e.g. a partial benefit
Provide you with cover for an additional premium
'Fully underwritten' - Why it's important
Be on the lookout for a policy that offers 'fully underwritten' cover. This means you'll know upfront if you are covered or not and what the next steps are. Most policies you get through an adviser will be fully underwritten.
What expenses can life insurance cover?
The benefit payment from a seniors life insurance benefit may be used for a number of remaining expenses. This may include:
Any outstanding mortgage and smaller personal debts e.g. credit card debt
Funeral costs
Financial planning benefit to be used by your partner
Legal fees
Taxes
On-going living costs of your family
Creation of instant estate
Deliver a legacy to pass on to family members or charity
What should you look for in a seniors life insurance policy?
Some key features to consider when looking at seniors life insurance plans include:
Premium freeze. Insured may select to pay the same premium that was paid the previous year by reducing the sum-insured before the policy anniversary date.
Benefit indexation. The sum insured on your policy will automatically increase each year by the consumer price index or 5% to ensure your cover keeps pace with inflation.
Guaranteed future insurability. Enables you to increase the level of cover on your policy without undertaking another round of medical underwriting
Interim cover. Will provide complimentary interim life cover while application is being assessed by insurer.
Funeral advancement benefit. Will make an advance payment (usually to a maximum of about $20,000) to your nominated beneficiary to assist with funeral expenses.
Financial planning benefit. Will provide an advance payment to cover any legal or estate planning costs.
Benefits and drawbacks of life insurance for seniors
Taking out life cover can seem like just another thing to organise, when all you want to do is relax and enjoy planning your retirement. However, there are some important benefits and limitations you should consider when looking at seniors life insurance:
Benefits of life insurance
Protect your savings. If you're still working you don't want to let an injury or illness force you into early retirement, which would mean you'd have to start living of your retirement savings earlier than expected. Having an adequate amount of cover would protect you in this eventuality.
Cover your final expenses. Your funeral has probably never been at the top of your savings goals. Seniors life insurance can pay out a benefit for funeral and burial expenses.
Avoid inheritance taxes. If you have significant assets and savings you will want to make sure the money doesn't get scooped up in taxes. You can structure the benefit payout so that it's received tax free by your beneficiaries and they won't have to worry about estate taxes.
Drawbacks of life insurance
The cost. If you are just now taking out life insurance as a senior citizen, your premiums will be quite high, which can be prohibitively expensive if you're on a fixed income.
Cover has an expiry date. Your policy could be due to expire soon depending on your age. Always check the expiry of your cover.
Pre-existing medical conditions excluded. Pre-existing conditions will typically be excluded on most policies, come with a higher premium or include heavy restrictions.
Life insurance at the later stages in life
Over 50
Considered the prime of your life, with a lot of professional and life experience under your belt than you had before. A lot of people start looking towards retirement in their 50s, but it's important to remember that there's a good chance you're still only halfway through a long and full life. This might be the right time to really focus on powering towards your savings and retirement goals, as the more you can put away now, the more you'll have later. The right life insurance can help keep you on target even if things go wrong.
Over 65
When you're over 65 you're officially a senior. You're older, wiser and probably feeling the physical aches and pains that come with age by now. Unfortunately, these growing health issues will likely start taking up increasing amounts of your time, attention and money. It's time to start considering how to actively use superannuation and life insurance as you move away from a constant income and towards savings.
Over 70
By now you're either feeling the weight of years and your health is an increasing concern. You may want to consider estate planning in more detail, and how you plan on passing on your belongings with minimal tax impacts. Many life and related insurance policies will be expiring when you're in your 70s. If you have been depending on benefits from these, or are expecting to rely on claims in the future then it's wise to assess your existing cover and options.
Should you get funeral insurance?
Funeral insurance can be a good choice if you're unable to apply for life insurance. Some key tips to follow when applying for funeral insurance include:
Obtain quotes from multiple providers. Don't get ripped off. Compare a number of quotes to ensure you're getting the best deal.
Choose a policy backed by a reliable name. Make sure you do your research into the company's before you buy your policy. Look for details such as the company's history, awards, customer service and claims process.
Compare features and benefits of the policy. It's essential to find out what events are covered. Read the product disclosure statement (PDS) to help you decide whether the life insurance plan is suitable for you or not.
Look for premium guarantees. Premium guarantees ensure you don't get ripped off by making sure your premiums are capped when they reach the total sum you have insured.
Premium payment options. Find out whether your policy includes flexible repayment options.
Is funeral insurance a better choice for seniors?
In some cases yes. With guaranteed acceptance usually offered to those under the age of 80, funeral insurance may be the only option for those that have been unsuccessful in taking out life cover in the past and don't require a significant amount of cover. Most funeral insurance policies allow applicants to take out between $1,000 and $30,000 in cover.
Funeral insurance benefits
Simplified claims process. Benefit is paid quickly
Guaranteed acceptance usually provided to age 80
Increased benefits of up to three times the normal cover amount may be offered for death by accident after first 12 months
Funeral insurance drawbacks
Medical examination is usually required
Premiums increase with age over time
If you live for 5-10 years longer than expected, you may end up paying more cost of the funeral in premiums
With most policies only covering accidental death in first two years, death from terminal illness may not be covered
As mentioned above one of the best things about funeral insurance for the older buyers is that you won't be refused cover even up to age 80, no matter your health, lifestyle or gender and you can take out joint cover with your spouse. Some insurers offer seniors two choices, an age based premium option or a fixed premium option:
The age based option is cost effective earlier on but as you age the premium cost automatically increases. The cost can become quite substantial as you get older, which find difficult to manage. Age based premiums are automatically increased by 5% each year to keep pace with the rise in funeral expenses.
The fixed premium option is fixed at the time of taking out the cover and it will always remain the same. It's dearer than the age based option initially but becomes cheaper in comparison as the age based option increases every year.
Learn more about funeral insurance plans
Tips to help you avoid life insurance scams
Make sure you use a reputable provider. A well known, regulated insurance provider cannot take the risk of deceiving its valuable customers, so you will have far greater security when you choose a company that is well known, reputable and regulated.
Do your research. Take the time to research brands you are considering, which means looking at customer reviews, finding out more about the provider if you are not familiar with it, and even comparing different plans and providers so you can boost your chances of getting a good deal.
Ask questions. If you have any questions or are uncertain about anything, make a list of questions to ask the provider, from queries that you have about the plan itself to questions about the provider, its background, its policies, and anything else you want clarification or peace of mind about.
Don't rush into anything. Many seniors make the mistake of rushing into a decision or feeling pressured into making a decision when it comes to life insurance cover. However, this can increase the chances of you making a costly mistake. Take some time to think about your choice before you make any commitment and if necessary seek advice from professionals.
Frequently asked questions
Should I take out seniors life insurance even though I'm healthy?
Even if you're healthy you're not immune to accidents, and no one knows what the future has in store. Therefore, it is best to take out life insurance as early as possible, when you are less of a risk to the insurer, and your premiums will be lower.
What's typically included?
Depending on your insurer, you can have extras such as accidental serious injury insurance, and total and permanent disability insurance, so you don't have to die to receive a benefit payout.
Who can apply?
Generally, any Australian resident who is aged between 50 and 79 can apply for a policy. In most cases, you won't need to have a blood test or a medical exam. Then, as long as you continue to pay your premiums on time, you are guaranteed to have your cover renewed each year.
Am I covered everywhere?
You will generally be covered no matter where you are in the world, as long as you remain an Australian citizen.
Can I cover my family too?
Most seniors policies will also allow you to add your partner and your children to the policy. In most cases, you can cover as many dependents as you like, up until they turn 21.
Compare quotes for life insurance
An adviser can help you find cover from trusted life insurance brands.
Get competitive quotes from multiple brands

Lower rate of declined claims (according to ASIC)

Save time and effort
---