Society One Personal Loans
If you have a good credit rating and want a quick and efficient way to get a personal loan, SocietyOne might be just the lender you're looking for.
We're reader-supported and may be paid when you visit links to partner sites. We don't compare all products in the market, but we're working on it!
SocietyOne is the first peer-to-peer financing platform in Australia. It connects investors with borrowers in a secure environment and offers you a loan based on your credit history. The company offers investors the opportunity to lend to qualified borrowers directly. This type of financing has never been available in Australia before, and SocietyOne takes care of the fund management and servicing of every loan to minimise risks.
SocietyOne Unsecured Personal Loan (2-3 years)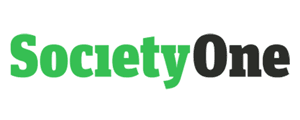 SocietyOne Unsecured Personal Loan (2-3 years)
No ongoing fees
Must be employed
Min. loan amount $5,000
100% confidential application
SocietyOne Unsecured Personal Loan (2-3 years)
Borrow from $5,000 and benefit from no ongoing or early repayment fees. You'll receive a fixed rate between 6.39% p.a. and 17.49% p.a. based on your risk profile.
Interest rate from: 6.39% p.a.
Comparison rate: 6.39% p.a.
Interest rate type: Fixed
Application fee: from 0% to 5% of the loan amount
Minimum loan amount: $5,000
Maximum loan amount: $50,000
Unsecured personal loans from SocietyOne offer competitive rates starting from 6.39% p.a. You're able to apply for a loan up to $50,000 and repay it over terms of 2, 3 or 5 years. These loans can be used for a variety of reasons, from debt consolidation and weddings to going on holiday or buying a new car.
Features and benefits of a SocietyOne personal loan
Competitive interest rates. The interest rate you're offered from SocietyOne depends on the details you provide in your personal loan application. SocietyOne can offer you a personalised quote in three minutes.
Loan terms. You can choose to repay the loan over 2, 3 or 5 years.
Flexible loan. The loan is unsecured so can be used to fund various loan purposes. You can use it to pay for a holiday, consolidate debt, finance a wedding, buy a car or pay for your education needs.
Fast approval. Applications will be reviewed to determine if the borrower and lender meet the criteria. Applications are processed quickly to give borrowers access to funds when they need them most.
Transparent rates and fees. You can see SocietyOne's rate and fee structure before you apply on its website.
Direct lenders. Investors are able to look through available borrower applications on SocietyOne's secure platform. This is all anonymous and the platform is safe.
Fees
The establishment fee is based on your credit score.
Credit Score

Fees

Excellent

from 0% (min. $0 up to max. $995)

Very good

4.25% (min. $395 up to max. $995)

Good

4.50% (min. $395 up to max. $995)

Average

5% (min. $395 up to max. $995)
What other products does SocietyOne offer?
SocietyOne only offers personal loans at this time. The P2P lender specialises in connecting borrowers and investors.
How to apply for a personal loan from SocietyOne
If you'd like to apply with SocietyOne, click "Go to Site" to get your application started. There are some basic application criteria that has to be met, so ensure you can answer "yes" to each of the below:
You are an Australian citizen or Australian permanent resident
You are at least 21 years old
You earn more than

$30,000

p.a.
You can afford the loan you're applying for
You've had good credit for the last two years
You're not in financial hardship with other financial providers
You do not have pending, current or previous bankruptcy
The loan is not for business purposes
SocietyOne is a unique lending platform that offers a range of options to customers. Make sure to compare your options before deciding which loan is right for you.
More guides on Finder