ANZ Personal Loans
ANZ has been offering quality financial products and services to Australians for close to two centuries, so why not consider ANZ for your next personal loan?
We're reader-supported and may be paid when you visit links to partner sites. We don't compare all products in the market, but we're working on it!
If you're struggling to repay your personal loan, you can get in touch with the bank directly or read our guide.
Australia and New Zealand Banking Group Limited, commonly referred to as ANZ, offers an extensive array of banking and financial products and services to individuals and various types of organisations. Founded in 1835, the bank aims to provide customers with products and services that meet their needs.
ANZ Fixed Rate Personal Loan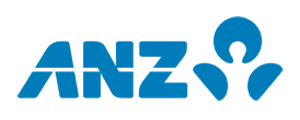 ANZ Fixed Rate Personal Loan
Low ongoing fees
Flexible repayment options
Borrow up to $50,000
100% confidential application
ANZ Fixed Rate Personal Loan
This competitive unsecured fixed rate personal loan from ANZ is suitable for a range of uses. Apply for up to $50,000.
Interest rate: 8.99% p.a.
Comparison rate: 9.88% p.a.
Interest rate type: Fixed
Application fee: $150
Minimum loan amount: $5,000
Maximum loan amount: $50,000
Two personal loans ANZ offer:
The different personal loans ANZ offer:
ANZ Variable Rate Loan. If you need a loan to make a purchase, consolidate your debt or finance a new or used car, an

ANZ Variable Rate Personal Loan

is designed with you in mind. This loan allows you to enjoy the flexibility of making extra repayments according to your preferences and budget and you can also repay early. You can top up your funds if you find you need extra during your loan term and it has a redraw facility.
ANZ Fixed Rate Loan. The Fixed Rate Loan comes with a constant interest rate for the entire period of the loan, offering the security that comes with knowing what your future repayments will be. You can manage your loan online and ANZ offers a fast turnaround with this loan – the funds can be in your account on the same day when you apply by midday Monday to Friday. You can use this loan to buy a new or used car.
ANZ Overdraft. ANZ offers two overdraft products that can be attached to your personal transaction accounts. If you'd like a personal line of credit that's conveniently attached to your account, and that you only pay interest on what you use, these accounts may be ones to consider.
Features and benefits of an ANZ personal loan
Choice of fixed or variable interest rate. Depending on what best suits your budget, you can opt for a fixed or variable loan.
Flexible repayment schedule. With an ANZ personal loan, you will be able to make repayments according to your schedule – weekly, fortnightly or monthly.
Flexible loan terms. A personal loan from ANZ comes with the flexibility of choosing a term from

1 year

to

7 years

. This gives you the ability to choose how long you want to take to pay off your loan.
Loan amount. You will be able to borrow

$5,000

or more with an ANZ personal loan.
What other products does ANZ offer?
Home loans. ANZ has an extensive range of convenient and uncomplicated home loans designed to help make buying a home easier.
Bank accounts. ANZ has a wide range of bank accounts including transaction accounts, savings accounts and term deposits.
Credit cards. ANZ offers Low Interest Rate, Rewards, Frequent Flyer and Platinum credit cards to customers.
Other products. Some of the other products offered by ANZ include insurance, foreign exchange, investing and super.
ANZ Personal Loan rates and fees:
8.99% p.a. interest rate. Apply for up to $50,000 to use for a variety of purposes without needing to add security.
10.5% p.a. interest rate. A flexible loan with amounts starting $5,000 that offers flexible repayments and a redraw facility.
How you can apply for a ANZ personal loan
If you want to apply for any personal loan offered by ANZ, click "Go to Site" to be safely redirected to the online application page. You will need to set aside about 20-30 minutes out of your day to complete the easy form.
Be at least 18 years of age
Be currently residing in Australia
Have a regular income
Have a good credit rating
To apply, make sure you have the following on hand:
Income, expenses, assets and liabilities
Your current employer's name and contact information
Your previous employer's name and details if you've changed jobs in the last three years
Your driver's licence or proof of ID
If you bank with ANZ, your ANZ account number or Customer Registration Number
After you've submitted your application, you will receive a confirmation email. If your application is approved, you will receive a Letter of Offer before the funds are made available to you.
ANZ's personal loans offer viable alternatives for borrowers in need of funds. Make sure to compare personal loan rates before deciding which loan is the right one for you.
More guides on Finder