Property Investment Guide
Whether you're a seasoned property investor looking to extend your existing portfolio, or you're new to the property investing scene – regardless of your experience level – we've got you covered.
We're committed to our readers and editorial independence. We don't compare all products in the market and may receive compensation when we refer you to our partners, but this does not influence our opinions or reviews. Learn more about Finder .
If you're thinking of entering the property market, but don't know where to start, use this guide to better understand the process and considerations involved.
Your guide to property investing
Before deciding to invest in property
Property investing can be a good way to build your wealth, but it carries a certain degree of risk. Before making a property investment purchase, you need to carefully evaluate the benefits and risks to decide whether or not it will be a viable investment for you. By consulting professionals or asking yourself questions, you can undertake a self-assessment to identify how much risk you're willing to endure.
Assess the risk
While property may be a less riskier asset compared to other options such as shares, you still need to evaluate the risk of the investment. When determining the degree of risk, you should conduct a cash-flow analysis with the help of an accountant or financial planner.
Benefits
Property prices have historically appreciated over time. Property prices move in a cycle, but the trend has always been up.
Rental yields represent a stable and consistent form of secondary income.
There are tax and depreciation advantages when you invest in property, like negative gearing.
Risks
Property is not a liquid investment. Your money is tied up if you invest in property.
If interest rates rise your mortgage repayments will increase.
Although relatively stable, property is still subject to market factors which can affect demand, availability and the value of the asset.
Seek professional advice
It's important that you consult professionals regarding your intended purchase. Speak to accountants, property experts, conveyancers, buyer's agents, local real estate agents, financial planners, and mortgage brokers to help you decide whether or not the property will represent a valuable investment.
An accountant can help you assess your cashflow and manage the paperwork involved in the property purchase, while a mortgage broker can compare different home loans to ensure that you get a competitive deal to suit your borrowing and investment goals. A solicitor can help you interpret and prepare legal documents before you sign on the dotted line.
You could also consider talking to a buyer's agent for advice on purchasing an investment property.
Learn more about buyer's agents
Doing your research
Immerse yourself within as much information and research as possible. You can leverage resources such as the Australian Bureau of Statistics (ABS), CoreLogic Data, Residex and many other websites that provide property market data and insights which can form the basis of your research during this initial phase.
Develop a property purchase plan and write down all the key decisions you'll have to make throughout the entire process- from identifying your investment strategy to accessing finance, signing the paperwork and screening potential tenants.
What's your investment strategy?
After speaking with an accountant and financial planner, you'll need to form an idea of how you will make profit from the investment.
The most common investment strategies are:
Buy and hold. Purchase the property, wait for the value to raise and then sell. Income from rent can cover the mortgage repayments until the property is sold.
Renovate. Purchase the property, renovate it to add value to it, and then sell it at a profit.
Capital growth. Some investors try to zero in on a property and location that, in the current market, will quickly grow in value. These investors may stick to interest-only investment loans in order to reduce their non-tax deductible costs, and then sell the property after just a few years.
Finding the right property
Finding the right property is perhaps the most important step of all. You need to find a property that matches your investment strategy, appeals to renters and will retain value over time. You'll also need to make sure you're paying a fair price for the property and check that the property is structurally sound.
You will need to make decisions on the following questions:
Property type. Will you invest in a unit, a freestanding house or a townhouse?
New or established. Some investors prefer buying brand new buildings while others see more value in established dwellings. You can read more on the difference here.
Suburb. Your choice of suburb and location has a big impact on your investment. Be sure to look at suburb level data and hit the streets to see for yourself.
More advice on how to research the property market
Capital growth and rental return
Regardless of your strategy, you need to buy a property with some capital growth potential and one that you can rent out. In short, you need to do your numbers to see if the investment actually makes financial sense. You also have to make sure that the return your property generates is comparable to the return you would have made had you invested in another asset class, like shares.
Capital growth
Capital growth represents the increase in a property's value over a period of time and is why most people invest in property. The property market functions in cycles, with periods of growth, stagnation and decline, which have all been part of the Australian property market. Considering this, it's clear that investing in property should be done for the long-term, rather than expecting a quick return.
Rental return
Study the average rental price for similar properties in the area and ask yourself whether the rent you receive will be enough to cover property maintenance costs and still allow you to make a profit.
An important figure is the yield of a property, which you calculate by dividing the rent you receive over a year by the price you paid for the property, which is then multiplied by 100 to get a percentage. For example, if you purchased a property for $300,000 and are renting it out for $300 per week, which is $15,600 per annum, the gross yield would be 5.2% per annum. This figure can then be compared to the yield you would get from investing in shares, for example.
Getting an investment mortgage
Ready to get started? Make sure you've done the following:
How much can you borrow? Before you start comparing different home loans, you need to know how much you can afford to borrow. Enter your details into our borrowing power calculator to work out how much you can afford to borrow.
Compare mortgages. Find a suitable investment mortgage with a competitive interest rate. Watch out for high fees too.
Home loan pre-approval. Go to a lender and see if they offer home loan pre-approval, preferably with a credit check so you can shop around. Pre-approval gives you a price range to work with. It's crucial to know how much you can spend before you start looking at different properties and investments.
Final steps
Once you've found a property to purchase and you've started the home loan application you need to take these final steps:
Prepare mortgage documents: Speak to your lender to finalise the mortgage documents.
Hire a surveyor: A quantity surveyor can help maximise the tax deduction you get from the property.
Landlord responsibilities: If you want to put tenants in your investment property, read about your rights and responsibilities as a landlord and how to advertise correctly.
Appraisal: Get an independent appraisal of the property. Pest and building inspections are also a smart move. A conveyancer should also check the boundaries of the property if the investment is anything larger than an apartment.
Minimising your risks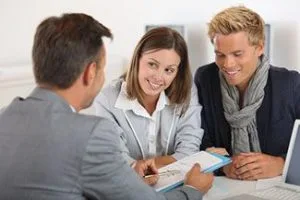 Savvy investors actively take steps to minimise their property investment risk, such as diversifying their property portfolio.
Here are some common ways to reduce your investment risk:
Cash buffer: Ensure you have a contingency buffer of funds to ensure that you can cover any unforeseen expenses that may arise in future (e.g. during untenanted periods).
Split or fixed rate loan: As many of the 'Big Four' have recently increased their variable mortgage rates you may want to consider splitting your loan or opting for a fixed rate loan so you have peace of mind in knowing exactly what your repayments will be each month.
Invest in different areas: As mentioned above, a good way to minimise your investment risk is not to 'put your eggs in one basket.' If possible, invest in different property types across a number of different regions to ensure that if there is an economic downturn, you will not be adversely affected.
Market research: Another way to lessen your investment risk is to undertake extensive market research into the market you're investing in. For instance, you may want to consider the supply and demand factors for the market, the average rental yield for similar properties, and check with local council to see whether any infrastructure projects are in the pipeline which could affect the demand and availability of property in the region.
Ready to invest? Compare finance options
Read more on this topic