Secured Car Loans
Use your car as security and benefit from lower interest rates.
We're committed to our readers and editorial independence. We don't compare all products in the market and may receive compensation when we refer you to our partners, but this does not influence our opinions or reviews. Learn more about Finder.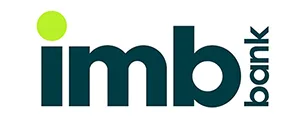 IMB New Car Loan
No monthly fees
No early repayment fees
Borrow up to $75,000

100% confidential application
IMB New Car Loan
A low rate loan to finance new vehicles or cars up to two years old. Borrow up to $75,000.
Interest rate: 4.99% p.a.
Comparison rate: 5.34% p.a.
Interest rate type: Fixed
Application fee: $275.12
Minimum loan amount: $2,000
Maximum loan amount: $75,000
Compare secured car loans rates and fees
Have you been thinking about financing a new car but are concerned about the cost? Whether you're purchasing a new or used vehicle, you still may be able to use it as a guarantee to take advantage of a low interest rate. Find out what you need to know about secured car loans in this guide.
What is a secured car loan?
A secured car loan is a loan where the funds provided are used to purchase a vehicle, which is then used as security against the loan. The vehicle you're purchasing needs to be in good condition so lenders usually require the vehicle to be new, but you can find secured car loans for used vehicles. You can also use some secured car loans to refinance an existing secured loan from another bank.
How does a secured car loan work?
Secured loans can offer you a lower rate of interest because the lender has less of a risk. If you default on the loan the car you've purchased will be repossessed by the lender. Secured car loans offer low interest rates that can be fixed or variable.
How do secured car loans differ to unsecured loans?
There are several key differences between these two types of loans:
Loan amount flexibility. With a secured loan, you are restricted as to how you can use your funds, for example, you may not be able to borrow to cover rego, insurance or other costs. This is because the loan amount is tied to the cost of the vehicle. Unsecured personal loans have no such restrictions and you can use the loan amount however you choose.
Vehicle requirements. Lenders offering secured car loans will have guidelines as to what vehicle you can purchase. This may be that the car needs to be below a certain age or that you cannot purchase certain types of cars. If you opt for an unsecured loan you can purchase whatever type of car you like.
Interest rates. Rates for secured car loans are much more competitive than unsecured loans.
What happens if you default. When you default on a secured car loan the lender is able to sell the vehicle to recoup its losses. If you default on an unsecured loan the lender has no right to your vehicle.
Fixed vs variable rate secured car loans
Secured car loans can come with either fixed or variable interest rates and it's important to select the interest rate that best meets your needs. Let's look at the difference between them:
Fixed interest rate
Variable interest rate

Interest rate remains fixed for the duration of the loan term

You generally cannot make additional repayments or repay the loan early
If you are able to make additional repayments, you may be restricted as to how many additional repayments you can make (for example $1,000 per year).
You may also be charged a penalty for repaying early

Interest rate may fluctuate throughout the loan term

You will generally be able to repay the loan early or make additional repayments throughout the loan term
How you can compare the different secured car loans available
There is a range of secured car loans available from a number of different lenders. Finding the best secured car loan for you will depend on things like your financial situation and the length of the loan you require, but there are some other factors which you can use to determine the quality of the loan.
Interest rate and comparison rate. The rate of a loan determines what your repayments will be and differs greatly between lenders. Comparison rates incorporate the total cost of the loan so be sure to compare this before you apply.
Fees. These can include establishment fees upon accepting your loan and ongoing fees such as loan service fees. Compare fees in addition to the interest rate and loan features to make sure you're getting a good deal.
Loan term. Lenders set specific loan terms (usually between one and five for fixed rate loans and one and seven years for variable rate loans) that you can select from. Make sure your lender lets you repay the loan in a period that is suitable to your budget.
Minimum and maximum loan amount. A typical minimum loan amount is $5,000 while the maximum amount varies greatly between lenders. Some lenders don't have a maximum borrowing amount and keep this as a case-to-case determinant. Keep this in mind depending on what car you're going to buy.
Additional repayments. Some lenders offer the ability to make additional repayments to pay your loan off sooner. If you think you'll be able to put more money towards your loan then ensure you include this feature in your comparison. Keep in mind that some lenders will charge fees if the loan is paid out earlier than expected, so if you think you'll be able to do this then seek a loan without these penalties.
Other features. Loans come with various features to help you manage it better. Some lenders offer discounted insurance products with the loan and others offer vehicle finding services.
How much can I borrow?
With a secured car loan, the loan amount you are offered will be dependent on the value of the vehicle you're purchasing. If you have not found the vehicle you want to purchase yet, the bank or lender may offer you pre-approval for a certain amount so you know how much you can spend on a vehicle. When you arrange to buy the vehicle the lender will pay the car dealer/private seller directly.
Whether or not you're able to include additional upfront costs such as insurance and registration in the loan amount will depend on the lender and how much you've been approved for.
The benefits and drawbacks you should consider
Competitive interest rate. Secured loans come with lower interest rates than unsecured loans, helping to keep your repayments manageable.
The vehicle doesn't have to be brand new. Some lenders let you use a used vehicle as a guarantee for a loan, and cars up to 12 years of age or older can be eligible.
Restricted loan amount. As the loan is secured you will generally only be able to use the loan amount to purchase the vehicle (and not for unrelated costs). You may find some lenders willing to extend this loan amount to purchase car insurance or something similar.
Risking your vehicle. Although using your car as security lowers your repayments, it also means that if you default on your loan you will lose your car. Make sure you only take on a loan you can afford and keep on top of your repayments.
Is there anything to avoid with secured car loans?
Over-estimating your repayments. Although using your new car as security has its benefits, it also means the lender can take it away if you default on your loan. Be sure to only take out loans that are manageable with repayments you will be able to meet.
Not being aware of fees. If you do not familiarise yourself with the fees associated with a secured car loan from a particular lender, you may end up paying more than you thought you would. Some lenders have lower fixed interest rates, but then have monthly fees which mean you end up paying more anyway. Be aware of all aspects of your loan.
Not choosing a loan that meets your needs. It's really common for people to choose a loan that they regret in a few years time. You could be paying off this loan for a while, so make sure you take into account possible changes in your financial circumstances. You may receive a promotion and want to increase your repayments to pay off your loan sooner, but your lender may not allow that. Make sure you check all the limits of the loan and how flexible it is.
Questions we are frequently asked about secured car loans
How do I apply for a secured car loan?
Applying for a secured car loan differs between lenders. Many lenders will let you apply online, with some processing your application and sending a response within minutes. You can also apply over the phone or by visiting lenders who have branches. For details on specific lenders, have a look at their websites.
What is the length of a secured car loan?
This differs between lenders, but an average option is from between one and seven years. If the interest rate is fixed the loan term may only be offered up to five years.
What are the minimum and maximum loan amounts for secured car loans?
The loan amounts differ between lenders, with some offering loans for as low as $1,000 and maximums reaching as much as $100,000. Some lenders have no minimum or maximum amount.
What other finance options are there for car loans?
There are several options for you to finance your car purchase. You can choose from a range of secured and unsecured personal loans, or secured and unsecured car loans. Some lenders also have general credit options and loans which may be suitable to your financial situation.
Where can I compare car and personal car loan options?
Comparing car loans can help you choose the best car loan option to suit your needs, so remember to compare the options available.
More guides on Finder