New Car Loans
Learn how to find and compare new car loans.
We're reader-supported and may be paid when you visit links to partner sites. We don't compare all products in the market, but we're working on it!
In this guide you'll learn about new car loans, from secured and unsecured new car loans to bad credit car loans.
Comparing your options on this page could save you hundreds of dollars.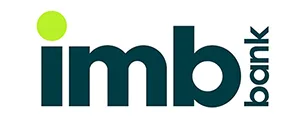 IMB New Car Loan
No monthly fees
No early repayment fees
Borrow up to $75,000

100% confidential application
IMB New Car Loan
A low rate loan to finance new vehicles or cars up to two years old. Borrow up to $75,000.
Interest rate: 4.99% p.a.
Comparison rate: 5.34% p.a.
Interest rate type: Fixed
Application fee: $275.12
Minimum loan amount: $2,000
Maximum loan amount: $75,000
New car loan comparison table
Enter the price of the vehicle you are looking at below and how many years you would want to take out financing and compare repayment amounts instantly.
How new car loans work
The majority of new car loans are secured loans, meaning the lender has the right to repossess the vehicle if you default on your loan. While this is a steep price to pay, it also means you get a lower interest rate. Getting a new car loan doesn't mean you have to buy a car from a dealership – the majority of lenders will accept a vehicle up to two years old from a second-hand car dealer or a private sale.
When you apply, you and your car will need to pass the eligibility criteria. Depending on how strict the lender is, you may need to use the entire loan amount on the car, although some lenders may allow you to borrow some extra money to cover the costs that come with buying a new car. You will need to repay the loan over the pre-agreed loan term.
Types of new car loans
Secured car loan
With a secured car loan, the bank is able to use the new car as security. That means it has a registered interest in the car and can repossess it if you default on your payments. The interest rate is lower than the rate you would get with an unsecured loan because a lender views it as less risky.
Unsecured car loan
An unsecured car loan works a little differently, as the bank or loan company does not hold the new car you are purchasing or any of your assets as security. If you fail to make your personal loan repayments, the bank has little power to do anything about it, except send reminders. When you've consistently lapsed on repayments, it will send a debt collector to try and obtain the money. Your assets are safe, but the lender could take you to court. In response to the increased risk taken on by the lender, the interest rates are raised when compared with a secured loan.
Bad credit car loan
If your credit report isn't quite as stellar as you'd like and you still want a new car, you should consider a bad credit secured car loan. These loans come with a higher interest rate due to the increased risk factor.
What is the difference between fixed and variable new car loans?
Variable rate car loans
A variable rate means the interest rate will fluctuate (according to the Reserve Bank of Australia's cash rate), while a fixed rate remains the same for the length of the loan's term. The variable rate might be cheaper now, but it can and will fluctuate with the market interest rates. This means your repayments might increase if the rates go up. Your payments may also come down if the rates start to fall.
Fixed rate car loans
By comparison, a fixed rate loan might initially be a bit higher than the variable rate, but you know that your repayments won't change throughout the loan term. If the rates increase over the next few years, it is possible that the fixed rate may end up being lower than the resulting variable rate.
How to compare new car loans
Listed below are the key factors you should consider when comparing new car loans.
Interest rate and comparison rate
You need to compare rates to check how competitive a loan is. The comparison rate includes additional costs, such as application fees, cost of the car valuation, legal fees and any other yearly or monthly charges that could be included.
Other fees and charges
Some charges are excluded from the comparison rate, such as early termination fees. The loan company should inform you of all possible charges before you finalise your loan agreement.
Redraw facility and extra repayments
These extra features can help you repay your loan earlier than expected. However, be mindful that costs related to redraw fees or early repayment fees and any cost savings, including fee waivers, are not part of the comparison rate and could have an influence on the loan's overall cost.
Eligibility and suitability
Will you be eligible for the new car loan and does your car meet the criteria set by the lender? You should check the minimum and maximum loan amounts on offer as well as the loan terms to ensure the loan is right for your needs.
Did you know
Finder not only helps you find and compare new car loans, but we also have vehicle comparisons. If you still aren't sure about which car you are going to purchase, read our car reviews and compare models against each other.
The benefits and drawbacks of a new car loan
It fills your coffers so you can buy a new car.
It spreads the cost over several years.
New cars are generally easier to finance, so you could find a lender without fuss.
You get a new vehicle, benefiting from improved safety equipment, fuel efficiency, technology and passenger comforts.
The price of the car is often higher than the resale value of the car. This is because all loans attract interest and new cars can lose market value quickly, through depreciation.
Most popular new cars in Australia
Not sure which car you are going to purchase? Car buying research taking up a lot of your time? Check out some of the vehicles below. We also have car reviews on Finder which cover the good and the bad points of vehicles, to help you make a more informed decision. Below are some best-selling new cars and how much they cost.
Car model
Price
Finder rating
Reviews
Toyota HiLux
From $27,847
76.6%
Comparison review
Hands-on review
Ford Ranger
From $32,385
85%
Comparison review
Hands-on review
Toyota Corolla
From $26,927
80.25%
Comparison review
Hands-on review
Mazda 3
From $28,888
83%
Comparison review
Hands-on review
Hyundai i30
From $20,990
82.20%
Comparison review
Hands-on review
Mazda CX-5
From $33,990
83.25%
Comparison review
Mitsubishi Triton
From $24,990
80.50%
Comparison review
Toyota RAV4
From $34,810
82.75%
Comparison review
Hands-on review
Nissan X-Trail
From $28,990
76.25%
Comparison review
Hyundai Tucson
$28,990
79%
Comparison review
Find a Deal
on Georgie's website
Help me choose a new car
Things to look out for with new car loans
Once you have decided to take out a new car loan, it is essential that you work out all the costs associated with the car loan. The obvious things are the interest rates but there are other charges too. These may vary depending on the lender.
Fixed interest rates are common among car loan companies and they will not change throughout the loan period. If you choose a variable interest rate, the loan provider could alter the interest rate at any time depending on the Reserve Bank rates.
You should negotiate early repayment fees and redraw fees with the loan provider just in case your situation changes during the loan period.
Car insurance for your new car
While CTP insurance is a legal requirement in Australia, taking out additional comprehensive or third party cover is highly recommended. Avoiding additional car insurance could mean unforeseen expenses if you were ever involved in an accident, even if it was not your fault. Our extensive car insurance guide will give you all the information you might need about insurance, its types, costs and more. You'll also be able to compare insurance providers and get quotes side by side.
Compare car insurance in Australia
Frequently asked questions about new car loans
Should I put down a deposit?
Some car loan brokers let you put down a deposit. If you can afford to put down
5-20%
of the car loan value, you'll have to borrow less. Lenders calculate the risk you present using the loan-to-value ratio (LVR). Lowering your loan amount, compared with the value of the vehicle, can help tip things in your favour.
As you're taking on some of the risk of the loan, a lender might offer you a more competitive interest rate. In the long run, if you crunch the numbers, this should save you money. As an added bonus, you'll have lower monthly repayment amounts.
How can I work out my new car loan repayments?
When's the best time of year to buy a new car?
There are a few times a year when you can grab a bargain on a new car.
First, if a car is due a facelift as part of its product cycle – right when the new model arrives on the forecourt is a good time to purchase the runout car. If you can live with the older spec, you could save thousands of dollars. Sometimes, car makers raid the parts bin, adding extra tech and equipment to create limited edition, runout models.
During end of financial year promos, car dealers run massive campaigns to sell off older stock. At this time, models with a previous year's build date or ex-demonstrator vehicles have thousands knocked off. Last year, the biggest saving we found was $36,910 off a BMW 6340i M Sport. The end of a calendar year might also be a good time, or early in the new year.
Also, the end of each month might see car dealers hustling to meet their targets and more inclined to strike a juicy deal.
Do any brands offer pre-approval? Should I get pre-approved for a car loan?
If you want to buy from a dealer, knowing the exact amount you can borrow and how much it'll cost per month is a real ace up your sleeve.
A pre-approved car loan is the answer.
Bank or dealership, which is better?
Speaking generally, dealerships advertise more attractive interest rates. However, the financing division usually requires a residual or balloon payment. With these types of deals, you have to stump up a considerable sum, into the tens of thousands on higher-end models. Yes, the interest rate looks good, but with the balloon payment factored in, it is off-putting for many to pay this last sum off.
On the other hand, the car dealer will handle all the paperwork. The application process is probably a little more streamlined. Dealers might also consider financing you even if you have a bad credit history.
Opt for a loan from a broker though and you'll likely get finance with no dealer markup. Plus, you can go for pre-approval, meaning you have more power when negotiating with the car salesperson. You have to do a bit more legwork yourself, but many view the advantages of this route as outweighing the downsides.
I'm on a pension, can I still get a loan?
You may still be eligible for a loan from a bank or a short-term loan provider. Please take a look at our guide on
personal loans for pensioners
.
New car loans eligibility criteria
Generally, to be eligible for a
car loan
, you'll need to:
Be 18 or older
Have a regular, verifiable income
Be a permanent resident of Australia, or possess an appropriate visa
Have an acceptable credit history
What documents do I need to apply for a car loan?
You need to gather up some documents. A lender might want to see:
Driver's licence
Details of your employer and employment history
Income info (from bank statements)
Details of assets
Proof of savings
Info about any other loans or credit you have
Expenses and bills
You can find a checklist of documents for car loan applications on our main hub.
What are balloon payments?
Some finance agreements let you set a balloon payment.
This payment is a final lump sum that clears the loan, right at the end of the finance term. The benefit is lower monthly repayments, but the downside is you need to find a hefty sum of money to settle the loan.
Find out more about car loan balloon payments.
How do I apply for a new car loan?
You can apply over the phone or online. For most lenders, it takes up to 10 minutes. Some are quicker though.
All you need to do is click the link in our car loans comparison table to visit the site of each respective lender.
More guides on Finder