Stratton Finance
Whether you're looking for car, boat, equipment or property loans, Stratton can help you find the right lender for you.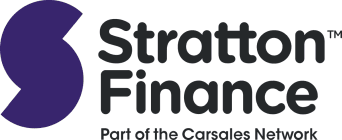 We're reader-supported and may be paid when you visit links to partner sites. We don't compare all products in the market, but we're working on it!
If you're looking for vehicle finance, finding the right loan from the right lender is important, but it can also be a challenge. There's not only a lot of different lenders to choose from but a lot of different loan types. From basic car loans and secured loans to chattel mortgages, novated leases or even a commercial hire purchase.
If you find yourself unsure of what type of loan you need, or even what you can afford, Stratton can help you source a lender, navigate the application process and see you right through until the forms are signed and the keys are in your hand.
Stratton Finance New Car Loan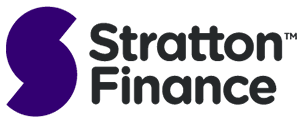 Stratton Finance New Car Loan
Rates from 4.05% p.a.
Loan terms 3 to 7 years
Fast approval

100% confidential application
Stratton Finance New Car Loan
Stratton offers a competitive interest rate loan up to $250,000 with flexible repayment options.
Interest rate from: 4.05% p.a.
Comparison rate: 5.63% p.a.
Interest rate type: Fixed
Application fee: $700 ()
Minimum loan amount: $10,000
Maximum loan amount: $250,000
Compare car loan options from Stratton

While Stratton doesn't offer loan products themselves, they work with a range of car lenders to give you access to the following types of loans:
Personal loan. This type of loan doesn't require you to use your car as a guarantee, protecting the car in case you default on the loan. As these loans are riskier for lenders they generally come with higher rates. However, you'll also find that you are less restricted in the way you can use your loan amount.
Car loan. Car loans are secured, meaning your car will be used as a guarantee and will be repossessed if you default on the loan. These loans generally come with lower rates and fees than unsecured loans.
Finance lease (car lease). This is a commercial loan product whereby a financier purchases a vehicle and leases it out to a customer. The customer pays a fixed monthly lease rental and then pays a residual payment at the end of the lease to take ownership of the vehicle.
Commercial Hire Purchase (CHP). This is similar to a finance lease except its where a business hires a car from a financier. After paying to lease the vehicle during the leased term the business has the option to purchase the vehicle at the end of the term.
Chattel mortgage. A chattel mortgage is another avenue a business can take to secure a vehicle. This avenue involves a business borrowing money from a financier to buy a vehicle, and the financier having a mortgage over the vehicle until the loan is repaid.
Novated lease (salary packaging). This type of loan allows an employee to buy a vehicle which is paid for out of their pre-tax income by their employer. There are several tax benefits to this loan type, and its also an incentive that employers can offer to their employees.
Fully-maintained novated lease. This is another method of salary packaging where an employee leases a car and their employer uses the employee's pre-tax income to cover the repayments and operating expenses.
Features and benefits of Stratton
Freedom of choice. Stratton works with a range of car loan brands to offer a competitive range of products.
Business and personal car loan options. If you're looking to buy a car for personal use, to use for your business or to buy through salary packing, Stratton may have loan options for you.
Flexible loan terms. You have your choice of loan terms when it comes to your loan – terms of between 3 years and 7 years are available depending on your eligibility and the type of loan you select.
Knowledge and expertise. It has been operating for the past 15 years and so have extensive experience in vehicle finance.
Full online quote and approval. You can easily and conveniently submit your application form online to see if you've been approved and then receive a quote.
What other products does Stratton offer?

As well as car finance, Stratton finance give you access to a diverse range of lenders who offer products in the following areas:
Property finance. Stratton provides mortgage broking services to help you find a home loan, investment property loan, commercial mortgage and development funding.
Plant and equipment finance. You can also employ Stratton's services to find financing for your industrial plant and equipment.
Boat finance. Stratton can help you find a lender to fund the purchase of a boat, yacht, jet ski or commercial fishing vessel.
Insurance products. You can also find an insurance provider to find cover for your car, home, loans, overseas travel and more.
How to apply for a personal loan from Stratton

If you'd like to apply with Stratton to help you find a car loan, or any other type of loan, you can submit an online enquiry directly through their website. Have the following details on hand:
Vehicle information. The make, model, build year, condition of the vehicle and where you're buying the vehicle from.
Finance details. How much you need to borrow and the terms you need.
Financial and personal details. Your name and contact details, whether you own property and if you've had finance before.
Employment details. Your income after-tax and your business' contact details.
Before applying for any financial product, you should always compare a range personal loans and products to find the best deal for your current situation.
More guides on Finder