Fixed Rate Car Loans
Lock in a competitive rate and be able to budget for your loan term with a fixed rate car loan.
Choose the right car loan for you
Take our quiz and compare car loan providers.
We're reader-supported and may be paid when you visit links to partner sites. We don't compare all products in the market, but we're working on it!
Found the car you want to buy? Whether it's new or used, you can find a low rate that stays low for your entire low term when you opt for a fixed rate car loan. Terms of between one and seven years are available with these loans and you can get financing for cars for a range of budgets. Compare your options below and read our guide to find out more about how fixed rate car loans work.
Loans.com.au - New and Dealer Used Car Loan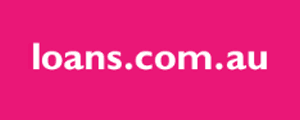 Loans.com.au - New and Dealer Used Car Loan
Early payout available
No monthly ongoing fee
Borrow up to $100,000
100% confidential application
Loans.com.au - New and Dealer Used Car Loan
A competitive fixed rate to purchase a car up to four years old. Option to add on-road costs into loan amount.
Interest rate: 4.67% p.a.
Comparison rate: 5.22% p.a.
Interest rate type: Fixed
Application fee: $400
Minimum loan amount: $5,000
Maximum loan amount: $100,000
Fixed rate car loans comparison
Compare fixed car loans
How do fixed rate car loans work?
Fixed rate car loans come with an interest rate that will apply for the duration of the loan term. As this protects you from rate fluctuations, these loans come with more restrictions. You generally won't be able to make extra repayments or repay your loan early, or you'll have to pay a fee to do so.
Lenders normally require you to use your entire loan amount on the car purchase, although some allow you to borrow extra to cover additional vehicle costs, such as insurance. Once you're approved for the loan you make ongoing repayments throughout the loan term, which can be anywhere between one and seven years, until the loan is repaid in full.
What are the types of fixed rate car loans?
There are two types of fixed rate car loans, a secured fixed rate car loan and an unsecured fixed rate car loan.
Fixed Rate Secured Loan.
In secured fixed rate car loans, the lender will use your vehicle as a guarantee for the loan. These loans generally come with lower rates as they are a lower risk for the lender to take on.
Fixed Rate Unsecured Loan.
An unsecured fixed rate car loan means you do not have to use your vehicle to secure the loan. As the loan is more of a risk the rates are generally higher, but you have more freedom with how you use your loan amount.
How you can compare fixed rate car loans
When you plan to take a fixed rate car loan, it is important to compare the fee structure, interest rate and other features offered by different lenders in the market.
Compare interest rates.
Fixed interest rates differ from one lender to another and determine what your repayments will be. You are also given an option to reduce your interest payments by providing your asset as a security against the loan.
Compare comparison rates.
The comparison rate is basically a tool that helps you identify the actual cost of a loan. This rate is determined by taking into account the interest rate, other charges and fees related to a loan. However, it does not include government charges and contingent fees (for example, redraws fee or fees for early repayment). Comparison rates are calculated on the basis of a loan term, loan amount, repayment frequency (whether fortnightly, monthly or weekly), interest rate and other charges and fees.
Compare lenders.
Choosing the right lender is very critical when you plan to take a fixed rate car loan. Different brands offer different features, such as extended loan terms, minimum loan amount, insurance covers, flexible repayment schedule, early repayment options, lower interest and comparison rate in order to attract borrowers. If you're loyal to a particular lender, be mindful that they may not have the best deal for you particular situation.
Compare the fees.
There are different fees and charges such as early termination fees, monthly administration fees and establishment fees. Fees generally vary from lender to lender and it is only wise if you choose the one who offers minimal fees in order to reduce your overall cost of the fixed rate car loan.
Benefits and drawbacks of a fixed rate car loan
Fixed repayments can help you budget throughout your loan term
Car loans generally come with lower rates, so you can lock in a competitive option
A fixed rate loan does not offer flexibility if your repayments change
If market rates change your interest rate will not drop
Things to avoid about fixed rate car loans
Although, fixed rate car loans offer a great deal of benefits and attractive features yet there are certain issues that you need to consider when you apply for a fixed rate car loan.
Always read the fine print.
The most important thing to avoid is not understanding what you're getting into. Make sure you're aware of all fees, charges, terms and conditions before applying.
There may be early termination fees or early payoff penalties with fixed rate car loans if you want to finalise your loan payment earlier than the agreed term.
Check the car you're planning to purchase is eligible under the terms of the loan. Most lenders will set maximum age limits on cars but it may also have to be of a certain condition.
---