RACV Car Loan
Enjoy a low interest rate and quick approval with a car loan from RACV.
The Royal Automobile Club of Victoria, RACV, has been providing advice and support for car buyers throughout Australia's modern history. Combine this experience with a competitive loan and you could be in the car you want without having to pay hefty fees or a higher than normal interest rate.
This loan is secured, which means it has a lower interest rate and allows you to use your car as security.
3 things to know about the RACV car loan
Quick approval time. Your application may be approved in as little as five hours.
Flexible payment methods. You can pay using direct debit, BPAY, cheque or in person at any RACV or Australia Post outlet.
Fixed interest rate. You will receive a fixed rate, so your repayments will remain the same throughout the loan.
From 4.99% (fixed)
Interest Rate (p.a.)
5.69%
Comparison Rate (p.a.)
We're reader-supported and may be paid when you visit links to partner sites. We don't compare all products in the market, but we're working on it!
Details
| | |
| --- | --- |
| Product Name | RACV New Car Loans |
| Interest Rate (p.a.) | From 4.99% (fixed) |
| Comparison Rate (p.a.) | 5.69% |
| Interest Rate Type | Fixed |
| Min Loan Amount | $5,000 |
| Max Loan Amount | $150,000 |
Predominantly a motoring club, Royal Automobile Club of Victoria or RACV now provides roadside assistance, car and personal loans, vehicle, home and travel insurance. Their services include driving instruction, tourism and home security products.
With one membership card, you open up a large number of possibilities for channeling your money the right way and not missing out on even a cent of savings. It's not just a one stop shop for buying your car but also getting all the associated services in place.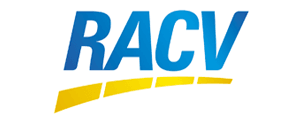 RACV New Car Loans
Low fixed interest rate
No ongoing fees
Borrow from $5,000
100% confidential application
RACV New Car Loans
Featuring fast approval times, no monthly account fees and friendly service it could be worth your while comparing the RACV Car Loan.
Interest rate from: 4.99% p.a.
Comparison rate: 5.69% p.a.
Interest rate type: Fixed
Application fee: $499
Minimum loan amount: $5,000
Compare your RACV car loan options
Main points to consider with the RACV car loan
The new car loan comes with a fixed rate of 4.99% p.a. with a comparison rate of 5.69% p.a. while the used car loan has a fixed interest rate from 5.49% p.a. and a comparison rate of 6.19% p.a.
You can apply for an amount above $5,000, for which you have up to 7 years to repay.
When you apply you can receive approval within five working hours.
What features and benefits are on offer?
The RACV car loans offer a host of advantages, which are designed to help you better manage your loan and protect your car.
No ongoing fees. No ongoing fees are charged with this loan, helping you to keep your repayments down.
Loan approval in up to five hours. RACV can grant you approval in five hours. Remember approval will depend on RACV's lending criteria, which will take into account factors such as your income, debts, assets and credit file.
Flexible repayment options. You can make payments via direct debit, BPAY, cheque or in person at an RACV shop or Australia Post outlet.
Optional features. RACV also offer a range of optional extras that you can consider taking on with your loan. These include RACV Comprehensive Car Insurance, which you can receive discounts on, RACV warranty, credit protection and Autosure protection.
Is your car eligible to be used as security?
Your car will be eligible to be used as a security only in the circumstances mentioned below:
New car
Valued at over $5,000
RACV car loan fees and charges
Establishment fee. You will pay an initial fee of $499 for a new or used car loan.
Looking to apply for an RACV car loan?
If you'd like to apply for the RACV Car Loan, you can click "Go to Site" above to get your application started. First, you need to make sure you meet the eligibility criteria outlined below:
Eligibility
Over the age of 18
Working full-time
An Australian citizen or permanent resident
Be looking to borrow more than $5,000
Want to buy a car less than 10 years old
Documentation
Make sure you have your personal and financial details on hand before you start the application. When you apply you will need to provide the following information:
An Australian driver's licence or some sort of proof of your identity
Your employer's details including name, address and contact information
Your own financial details including information regarding your assets, expenses, debts and income
Once you send in your online form, an RACV consultant will get in touch with you by the next day. After approval, RACV Finance will contact you to discuss how your loan would be settled. In most cases, the loan amount would be provided to you within 24 hours.