Finder makes money from featured partners, but editorial opinions are our own.
RACV Motorcycle Insurance
Need to insure your two-wheeler? Discover if RACV's motorcycle insurance is right for you.
If you use the road, whether it's on four wheels or two, your chances of being involved in an accident are the same. And if you own an expensive piece of machinery, whether it's a car or a motorcycle, your chances of having it stolen are also equally high. This is why motorcycle insurance is an important protection to have.
Known for their roadside assistance, RACV offers a range of products and services including motoring services, home assistance, finance and insurance. Their motorcycle insurance products include comprehensive and third-party insurance as well as veteran, vintage and classic cover. Insurance Manufacturers of Australia, a subsidiary of NRMA Personal Lines Holdings Pty Limited underwrites all RACV Motorcycle Insurance policies.
We don't currently have this brand on our panel. But don't fret! You can head to the RACV website or compare other motorcycle insurance cover with finder.
Compare motorcycle insurance fast
What cover options does RACV offer?
RACV has a cover option to suit every kind of motorcycle user, including the following:
Comprehensive motorcycle
This provides comprehensive cover against loss or damage for a wide range of risks including accident, fire, theft and third-party liability.
This covers damage from accidents, fire, theft, floods, storms, and malicious acts. It also covers towing, vehicle pick up and return, a hire car after a theft for up to $60 per day for 21 days and an optional hire car after an incident for up to $60 per day for 14 days.
Cover also includes protection for personal items, new vehicle replacement within two years and damage to the windscreen and window glass. It also covers the replacement of keys, locks and barrels. The policy also includes Aussie Assist personal emergency assistance if you're more than 100km from home.
Third party motorcycle
This provides third party liability cover for loss or damage to someone else's property due to an accident caused by your motorcycle.
This policy includes up to $20 million liability cover for damage to someone else's vehicle or property and up to $5,000 for loss or damage in an accident that is not your fault. You also get cover for towing from the scene of an accident to your repairer or place of safety.
The policy also gives you access to Aussie Assist personal emergency assistance.
Veteran, vintage and classic motorcycle
This provides comprehensive cover for veteran (pre-1919), vintage (1919-1930) and classic (generally 15 years or older) motorcycles.
This covers loss or damage up to the agreed value, emergency repairs up to $500, damage to protective clothing up to $3,000 and trailer damage up to $500. You also get cover for storage costs, temporary cover for 14 days when you change motorcycles and cover for towing as well as cover for windscreen and window glass damage. You also get up to $1,000 worth of cover for keys, locks and barrels.
This policy also includes retention of salvage, which means if your motorcycle is written off and is more than 35 years old, you keep it at no cost. You also get up to $20 million liability cover for damage to someone else's vehicle or property. The policy also comes with Aussie Assist personal emergency assistance and RACV Extra Care, which is 24-hour emergency roadside assistance.
Cover for accidental damage to your vehicle
| Summary of Cover | Comprehensive Motorcycle Insurance | Third Party Motorcycle Insurance |
| --- | --- | --- |
| Cover for accidental damage to your vehicle | | |
| Cover for fire, theft, flood, storm or a malicious act | | |
| Towing, vehicle pick up and return | | |
| RACV Premier 1 Rating | | |
| Years of Membership Benefits | | |
| Flexi Excess option | | |
| Multi-Policy Discount | | |
| Hire car after a theft | | |
| Hire car after an incident | | |
| Choose your own repairer | | |
| Cover for personal items | | |
| New vehicle replacement within two years | | |
| Choice of agreed or market value | | |
| Replacement of keys, locks & barrels | | |
| Cover for windscreen and window glass | | |
What exclusions should I be aware of?
General exclusions are circumstances in which RACV Motorcycle Insurance will not pay a benefit. These exclusions include the following:
Loss or damage that occurs outside Australia
Loss or damage less than the excess
Incidents that occur outside the period of insurance
Tyre damage caused by road cuts, punctures, bursts or braking
Mechanical, structural, electronic or electrical failures
Repairs to old damage
Deterioration, wear and tear, rust, erosion or corrosion
Loss that occurs because you cannot use your motorcycle
The cost of fixing faulty repairs
Loss or damage while your motorcycle is on consignment
Depreciation
Intentional loss or damage by you
Legal seizure, impoundment, sale or destruction of your motorcycle
Rebellion, civil commotion or war (whether declared or not)
Loss or damage caused by nuclear or radioactive material
Terrorism involving biological, chemical or nuclear pollution or contamination
The discharge of any pollutant or contaminant from your motorcycle
A breach of contract or an obligation under a contract
Failure to secure your motorcycle after an incident
Riding unlicensed
Reckless or improper use of your motorcycle
Carrying explosives, flammable or combustible substances or liquids illegally
Using your motorcycle in a race, trial, test or contest or for unlawful purposes.
How much does RACV Motorcycle Insurance cost?
How much your RACV Motorcycle Insurance will cost depends on the following range of factors:
The address where your motorcycle is kept
The age and gender of the owners and riders of your motorcycle
The type and value of your motorcycle
Any modifications to your motorcycle (can increase premiums)
Any security features on your motorcycle (can reduce premiums)
Your motorcycle's fuel efficiency
Any finance held against your motorcycle and the type of finance held
The number and type of claims and incidents that all owners and riders have had in the last five years
Whether you pay your premiums monthly or annually
Whether you use your motorcycle for private or business use
The options you choose to include
The level of excess you choose.
What's the excess like?
An excess is an amount you are required to contribute towards the cost of a claim. With RACV Motorcycle Insurance, there are three types of excesses:
Basic excess. This is the basic amount you must contribute to each claim. If you have comprehensive cover, you can increase the excess to reduce the cost of your premium.
Age excess. This is the excess that you must pay if the rider is under 25 years of age or has less than 2 years riding experience at the time of an incident.
Special excess. This is an excess in addition to any basic or age excesses that you must pay in certain circumstances (as specified in your policy).
You will not have to pay an excess if an incident was not your fault and you are able to provide RACV with the name and address of the at-fault party.
How do I make a claim?
If you need to make a claim on your RACV Motorcycle Insurance policy, the procedure is relatively straightforward:
Visit an RACV branch or call 13 19 03.
Make sure you have your policy number, a police report number if relevant and the contact details of those involved in the incident.
RACV will then lodge your claim and book you in for an insurance assessment.
If your claim is successful and your motorcycle is damaged, RACV will repair or replace the damage to return your bike to as close as possible to its former condition.
If your claim is successful and your motorcycle is written off, RACV will pay the agreed value minus all applicable excesses.
Why you can trust Finder's car insurance experts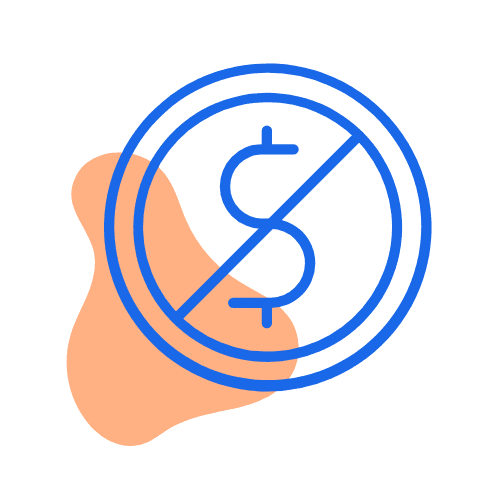 We're free
You pay the same as buying directly from the car insurer. Better still, we regularly run exclusive deals that you won't find on any other site – plus, our tables make it easy to compare policies.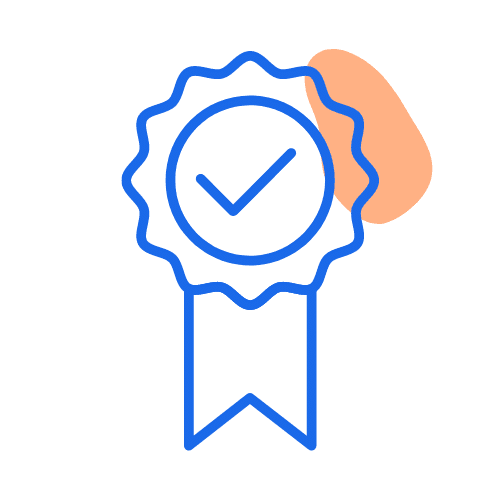 We're experts
Our team of car insurance experts have
researched and rated
dozens of policies as part of our
Finder Awards
and published 330+ guides to make it easier for you to compare.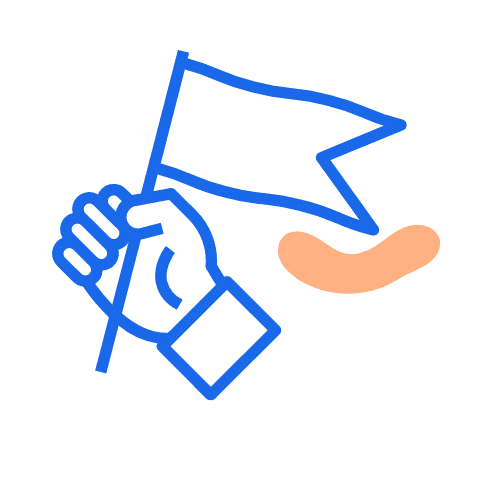 We're independent
Unlike other comparison sites, we're not owned by an insurer. That means our opinions are our own and we work with lots of car insurance brands, making it easier for you to find a good deal.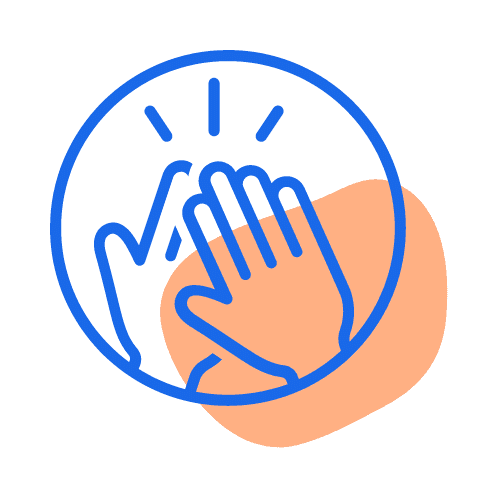 We're here to help
Since 2014, we've helped 300,000+ people find car insurance by explaining your cover options, simply and clearly. We'll never ask for your number or email. We're here to help you make a decision.
Other questions you may have
---