Finder makes money from featured partners, but editorial opinions are our own.
mi-bike motorcycle insurance
Keep your motor running with Mi-bike's dedicated motorbike insurance.
Like any vehicle, you rely upon your motorcycle to be there when you need it, whether you use it to commute to work or go off-road on the weekends. It's important that you get the right protection so that if disaster strikes, be it fire, theft or storm, you won't have to bear the costs all by yourself.
mi-bike offers three dedicated motorcycle insurance policies and one just for off-road bikes so you can keep your two wheels turning, come what may.
We don't currently have this brand on our panel. But don't fret! You can head to the mi-bike website or compare other motorcycle insurance cover with finder.
Compare motorcycle insurance fast
What policy options are there?
This is mi-bike's top protection for your motorcycle, guarding against fire, theft, storm damage and more. It includes a load of useful extras, like covering the salvage of your bike, letting you replace it for free if it gets totalled in the first 24 months from new, and even providing for your riding gear.
This is more basic cover for your motorcycle, allowing you to insulate yourself against some common dangers like fire, malicious damage and storms, plus offering protection if your motorcycle gets banged up in transit.
This only covers your liability when you damage someone else's property in a crash or accident. It doesn't provide any cover for the repair or replacement of your own vehicle whatsoever.
This cover is intended for vehicles that spend their time off the beaten track. Accident, fire, theft and transit damage are covered, but doesn't include liability since you shouldn't be damaging other people's property when spending your time off-road. Off-road rider cover has provision for emergency towing in case you get stranded far from home.
| Feature | Third party liability only | Third party, fire, theft and transit | Comprehensive | Off-road |
| --- | --- | --- | --- | --- |
| Accident | | | | |
| Fire | | | | |
| Malicious acts | | | | |
| Storm or flood | | | | |
| Theft | | | | |
| Transit damage | | | | |
| $20 million third party liability | | | | |
| Salvage costs | | | | |
| Repatriation costs | | | | |
| Riding gear | | | Y | |
| Keys and locks | | | | |
| Replacement benefit | | | | |
| Uninsured third party cover | | | | |
| No claim bonus/excess protection | | | | |
| Registered motorcycle trailer | | | | |
| Emergency repairs | | | | |
| Emergency towing | | | | |
| Lay up cover | | Optional | Optional | |
mi-bike motorcycle insurance levels of cover
Fire. Loss or damage from burning accompanied by a flame, but not indirect fire damage like an explosion or electrical storm.
Storm or flood. Loss or damage from a storm can be anything from a thunderstorm to a cyclone, but not a simple rain shower. For floods, the water can come from a lake, river or reservoir, but not the ocean.
Theft. You'll only be covered by this if you don't leave your bike unattended and unsecured. If you have third party fire, theft and transit cover, you're only covered if it's stolen from your secure storage.
Third party liability. This can pay for the damage to somebody else's property caused by your motorcycle in an accident.
Salvage costs. mi-bike can pay up to $1,000 to get the remains of your motorcycle off the road if it can't be ridden after an accident.
Repatriation costs. If your incident occurs 100km or more from home, this can help cover the costs for accommodation and transport to get you back where you belong.
Riding gear. Provides protection for your riding gear, like helmets, protective jackets and so forth.
Keys and locks. If your keys get stolen, mi-bike may pay up to $1,500 for the replacement of your locks.
Replacement benefit. This applies when you take out a mi-bike policy at the same time as buying a new bike and your bike ends up being a total loss within the first 24 months. mi-bike can replace your vehicle with a brand-new one of the same make and model, plus registration. You must be the first registered owner, and hold continuous insurance for this benefit to be triggered.
Uninsured third party cover. If you get into an accident which is the fault of another driver that's uninsured, this may cover protection, removal and towing costs.
No claim bonus/excess protection. Normally, an accident will break your no claim bonus. However, if you have this feature and the accident wasn't your fault, your no claim bonus can be protected and your basic excess may even be waived.
Registered motorcycle trailer. This feature provides $2,000 of protection for your registered motorcycle trailer.
Emergency repairs. If your bike is out of commission following an incident, this can cover up to $500 of emergency repairs to get your bike either safely home or to a repairer.
Emergency towing. For off-road bikes, you may easily end up stranded after an incident. This covers up to $500 of towing to get your vehicle somewhere it can be repaired.
You can also get the following option on Comprehensive and Third party fire, theft and transit cover:
Lay up cover. If you're planning to keep your bike kept securely at home except on weekends, you'll be rewarded with a discounted premium. However, you'll only be covered for incidents during the week at home, not on the road.
mi-bike motorcycle insurance general exclusions
Like any insurer, mi-bike has a list of situations and conditions under which it simply will not honour your claim. Your claim will be rejected if:
You leave your bike unattended and unsecured.
It is being ridden by someone with an incorrect or expired licence, or is in a safe or unroadworthy condition.
The rider is under the influence of drugs or alcohol.
You carry too heavy a load on your motorbike, or use it to carry fare-paying passengers.
You are acting illegally or recklessly, or don't take precautions to avoid an accident.
The motorcycle has any modifications that have not been pre-approved by mi-bike.
It involves a malicious or intentional act by you, a listed rider, or a member of your family or household.
It involves damage to your tyres by brakes or punctures, or wear and tear, corrosion or regular mechanical faults.
It is caused by faulty workmanship or incomplete repairs.
mi-bike motorcycle insurance excess
When you successfully submit a claim, the excess is the amount that you have to pay yourself and which will be deducted from your claim value. For mi-bike, the following excesses apply:
Basic excess. This is the amount that applies to all claims made, unless it is an accident where the other driver is totally at fault. Other excesses may apply on top of it.
Additional age excess. This can be added if the driver is under 25 years of age at the time of the incident.
Listed rider excess. If your bike is being ridden by someone other than whoever is listed on your insurance policy, you'll get this $500 excess added on to your claim.
Inexperienced rider excess. If the rider of the motorcycle is over 25 years of age but has been riding motorcycles for less than two years, you'll be facing an extra $1,250 excess.
How to save on your mi-bike motorcycle insurance policy
If you're looking for the lowest premiums, here are some things you can do to drive your payments down:
Buy the bike you need. While it may be nice to have a powerful beast that can gun down empty highways at ridiculous speeds, rare and high performance motorcycles cost more to insure. Consider whether you really need that Harley Davidson, or whether a more common model might do.
Raise your excess. If you opt for a higher basic excess, your regular premiums will drop.
Be thrifty with accessories. The more modifications and accessories you slap on your vehicle, the higher the cost of insurance. Certain modifications may make it impossible to insure.
Drive safe. The fewer claims you've made in the past, the better. mi-bike may offer you a no claim bonus if you have a spotless record.
Making a claim with mi-bike
When you have an incident with your motorbike and need to make a claim, you have to notify mi-bike within 30 days of the incident and provide any appropriate photos or documentation to back up your claim. Any theft, collisions or injuries should be immediately reported to the police.
If mi-bike accepts your claim, they have the choice of having your motorcycle repaired or replaced, paying you the sum insured on your policy, or simply giving you the money to have your bike repaired or replaced yourself.
Why you can trust Finder's car insurance experts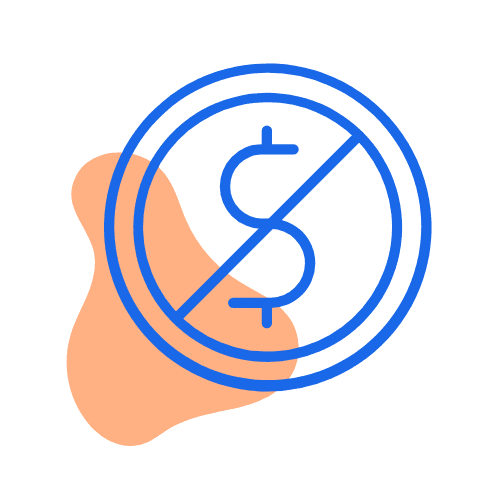 We're free
You pay the same as buying directly from the car insurer. Better still, we regularly run exclusive deals that you won't find on any other site – plus, our tables make it easy to compare policies.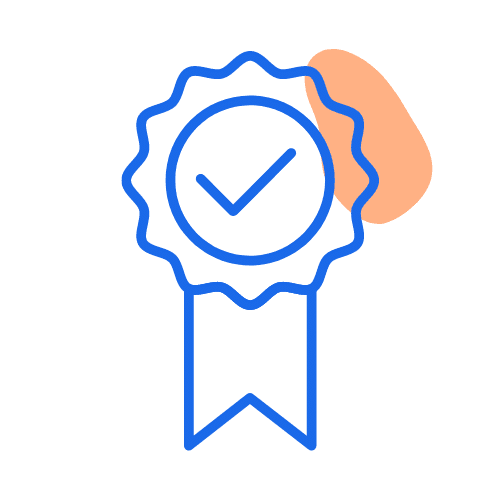 We're experts
Our team of car insurance experts have
researched and rated
dozens of policies as part of our
Finder Awards
and published 330+ guides to make it easier for you to compare.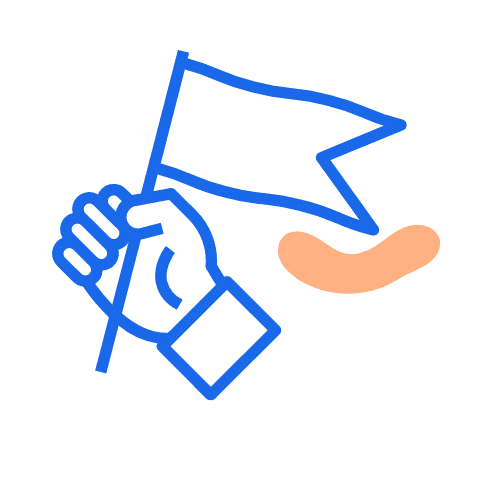 We're independent
Unlike other comparison sites, we're not owned by an insurer. That means our opinions are our own and we work with lots of car insurance brands, making it easier for you to find a good deal.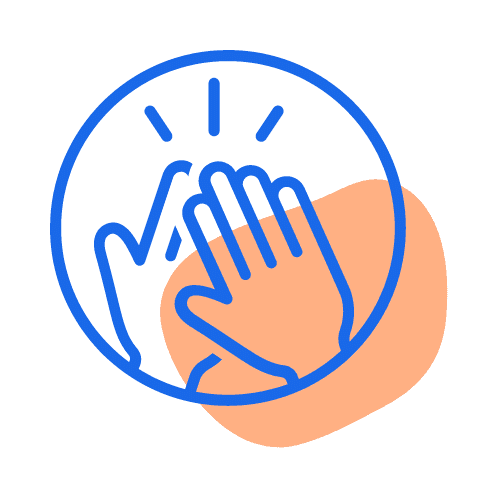 We're here to help
Since 2014, we've helped 300,000+ people find car insurance by explaining your cover options, simply and clearly. We'll never ask for your number or email. We're here to help you make a decision.