Best Motorcycle Insurance
Hitting the blacktop with your two-wheeled ride? Make sure you've got the best motorcycle insurance for you.
We're reader-supported and may be paid when you visit links to partner sites. We don't compare all products in the market, but we're working on it!
Motorcycles invoke feelings of freedom and independence, the open road and heading out into the sunset. Names such as Harley Davidson, Ducati and Triumph fill us with high-octane dreams. But as exhilarating as riding a motorcycle can be, you do need to consider the realities of two-wheeled excitement. So what's the best motorcycle insurance for your ride and what will give you greater value for money?
Must read: Looking for the best motorcycle insurance?
There's no single motorcycle insurance that's best for everyone as all our needs are different - and what's best for you might not be best for someone else. Keep in mind that we don't compare every product in the market, but we hope that our tools and information will allow you to compare your options and find the best motorcycle insurance for you.
Need the best motorcycle insurance? Start your search here
What's the best type of motorcycle insurance?
The right insurance for you depends on how much you can afford and the value of your motorcycle. There are three options:
Comprehensive. This covers everything from accidental damage to flood and storm damage and more.
Third Party Fire and Theft. This covers fire and theft, plus any damage you may cause to a third party.
Third Party Liability. This covers any damage you cause to a third party.
If you've recently obtained your licence and you're getting around on a low-powered postie bike, then Third Party Liability insurance is probably the best option for you. However, if you're zipping around on a high-powered machine, you may need more comprehensive cover.
What should the best motorcycle insurance policy cover?
Your motorcycle insurance policy should cover you for fire, theft and legal liability at the bare minimum. These three protect your bike from damage and insure you against damage caused to a third party.
Understanding a product disclosure statement (PDS) can be difficult at times. Look for the following features when considering if a policy is right for you:
| Feature | What does this mean? |
| --- | --- |
| Liability for other people's property | You're covered if you damage someone else's vehicle or infrastructure. |
| Accidental loss or damage | Protection if your motorcycle is damaged or written off due to an accident. |
| Damage by uninsured drivers | You're still covered even if the person at fault isn't. |
| Emergency travel accommodation and repairs | If you have an accident a long way from home, you can get a hotel room and assistance getting home. |
| Hire car | Cover for a temporary hire car while your motorcycle is off the road. |
| Replacement for new motorcycles up to two years old | You can have your newer bike replaced. |
| Personal property | Cover for gear you're carrying when you crash. |
| Riding apparel | Your leathers and helmet will be replaced if they're damaged in an accident. |
| Storm, hail, flood and fire | Any of these acts of nature can be covered. Be aware of exclusions particularly when it comes to flooding. |
| Third party property and damage | Covers any damage you cause to others. |
How do I choose the best motorcycle insurance policy?
Different licence types mean there are restrictions on the engine capacity you're allowed to ride.
Learners/RE licence holders are restricted to motorcycles with a 250mL or less engine size.
R/provisional/open licence holders are able to ride motorcycles with unlimited engine capacity.
The type of bike will affect what insurance you get. A fully licensed bike is worth more than a learner's, so the kind of insurance you choose should reflect this.
What type of extras cover do I need?
The best insurance should cover damage to your ride and any damage you may cause to other vehicles or people. As well as this, extras insurance can cover you for additional things that you may need:
Helmet cover. For safety reasons if you crack your helmet in an accident you cannot use it again and must purchase a new one.
Riding gear and bags. Your leathers or the special motorbike bags attached to your bike can only be covered by an extras package.
Replacement. If your bike is written off, extras cover can help you replace it.
The extras you add to your comprehensive cover is again dependant on how you use your bike. Cover for a replacement helmet is important for everyone, but if you don't carry your gear with you on your bike, then you won't need cover for it.
4 tips for getting the best value for money
Here are four ways that you can save money and get the right policy for your needs:
The newer the product the more it'll cost to insure. Consider this before buying a bike.
A higher excess can reduce your premiums.
Your car driving history can help lower your premiums.
The way you store and use your motorcycle can also affect your premiums. If it's kept in secure off-street parking and only driven to and from work, your premiums may be lower.
Are comprehensive policies always the best option?
Comprehensive insurance covers most of the things that could go wrong with your motorcycle, but sometimes it isn't the best value for money.
Think about what you own and how you use it:
A small 300cc bike, which is 10 years old might not need comprehensive insurance, as you could end up paying more to insure the bike than what it's actually worth.
A dirt bike that you put on a trailer and take to the farm might not need comprehensive insurance.
Consider what your bike is worth. Are you paying a lot of insurance for a $5,000 run-around? You may be over-insured.
Other questions you may have:
---
Get the latest car insurance news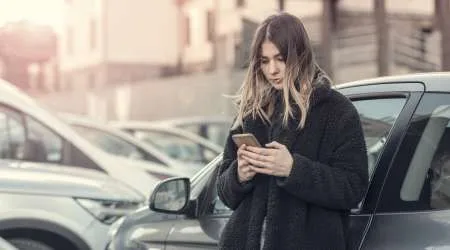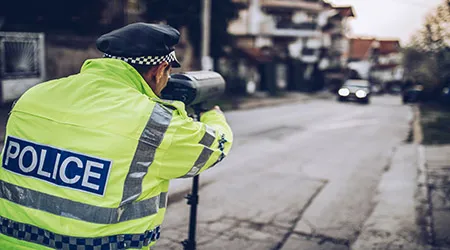 Car Insurance
Drivers don't just face extra fines. They're also at risk of increased insurance premiums and license suspensions.
Read more…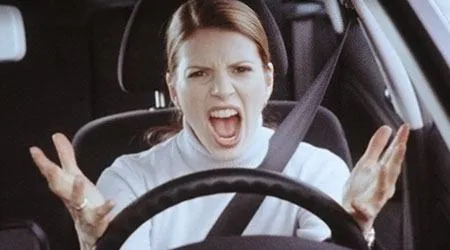 Car Insurance
A Budget Direct study reveals what makes drivers angry and shares tips on how to stay cool.
Read more…
More guides on Finder