Low Interest Rate Car Loans
Learn about, find and compare low rate car loans with our guide.
We're reader-supported and may be paid when you visit links to partner sites. We don't compare all products in the market, but we're working on it!
Low interest rate car loans
When it comes to choosing a loan, you want to get the lowest interest rate possible. Check 'Compare' to compare up to four car loan providers on your PC and two on your mobile phone. Expand 'View details' for more information and click 'Go to site' to securely visit the provider's website.
Compare
up to 4

providers
You don't have to spend big to get a bit of help
buying your car
. Low interest rate car loans are available from banks, credit unions, brokers and dealers in the form of dealership finance. It pays to compare as you could save hundreds or even thousands of dollars, so have a read of our guide and find out how to get a low rate car loan for your new or used vehicle today.
What you should know about the advertised low interest rate on car loans
Just because you see a low-interest rate advertised for a car loan with one particular lender, don't automatically think that's how much you'll end up paying.
Those ultra-cheap interest rates may only be available to you if you have good credit or if you are buying a certain type of car. In some cases, those rates may only apply to loan amounts over $30,000 or have other specific criteria that you will need to meet.
This means if you're buying a car that is two years old and you only want to borrow $21,000, you may be paying a slightly higher interest rate than the one you saw advertised. In situations like this, it's also important to find out whether your car loan has a balloon payment option as this may help keep your repayments down.
5 ways to get the lowest rate car loan
Be in stable employment.Changing employers regularly shows a level of instability to your bank. By comparison, if you've held down the same job for several years or only changed employment irregularly, the bank is more likely to view you as a financially stable customer.
Have a good credit history. When you apply for finance through a lender, your enquiry is listed on your credit report. As long as you keep up with your repayments your credit report won't show any adverse listings. You're far more likely to get a good deal and a cheaper car loan with a good credit history.
Offer a deposit. There are lots of lenders out there willing to lend you the entire purchase price of your car, plus fees. However, if you can provide a deposit from your savings or in the form of a trade-in, you create equity in your asset. This means you'll be borrowing a smaller amount of money and therefore reduce your repayments.
Shop around.You should never accept the first low interest car loan offer you see. Always take the time to look around and compare what else is available. Be prepared to ask questions about loan term and whether the rate is fixed or variable. You'll be surprised at some of the great deals available on low rate car loans when you do your research.
Negotiate. Regardless of which lender you approach for your low rate car loan, you can negotiate a discount on your interest rate and ask if the fees can be waived. If you've already done some comparison shopping and you know what other lenders are offering, you can use this information as ammunition to strengthen your negotiations. If a lender is truly keen to win your business, they'll negotiate a cheaper car loan with you.
Some low interest car loans available today
---
How to find the right low interest rate car loan for you
There are a variety of factors to take into account when finding the right low interest car loan for you:
How old is the car you want to buy? This will determine the type of low interest car loan you're eligible for. Some lenders will only lend to you if you are buying a new car, which is generally considered to be a car under two years old. Used cars can be up to seven or ten years old. Cars beyond that age may need to be bought with an unsecured personal loan.
What is the interest rate and loan term? From there, you can compare the interest rates available to be sure you don't end up paying more than you should. Be sure to consider the upfront and ongoing fees of the loan as this will add onto the cost of your low interest rate car loan. Always take the time to input your numbers into a good car loan repayment calculator. Check out your monthly repayments over a three-year term, a five-year term and a seven-year term.
How much will you be paying? You'll notice that your payments each month are much cheaper if you choose a longer loan term. However, you should also notice that you end up paying a lot more interest over that term than you would if you paid your loan out quicker. Work on a term that best suits your budget and the amount you can comfortably afford to repay each month. Some lenders may also offer you the option of a residual payment at the end of the loan term. This is also sometimes called a balloon payment. These types of low rate car loans can reduce your ongoing repayments, but keep in mind that the balloon repayments can be in upwards of $5,000.
---
IMB New Car Loan
Drive away with more than a new car – no account-keeping fees, flexible terms and a competitive rate.
---
Residual Payments
Simone wanted to borrow $25,000 to buy a new car, but didn't want her repayments to go over $400 per month. She set her loan term to five years to keep her payments at $400 per month, but she would still have a $10,000 residual payment due at the end of the five-year term.
She can choose to pay this by refinancing her car loan's outstanding balance with her current lender, or a new lender, and pay off the remainder over the next few years.
She also has the option to trade in her car and buy something else. If her car is worth around $15,000 when she goes to trade it in and buys something else for $25,000, she'll end up with a new car loan of $10,000 to repay.
---
What will I be charged for a low interest rate car loan?
Low interest car loans come with a few costs, but each individual loan will differ depending on the lender you apply with. Here is a breakdown of some fees to watch out for:
The establishment fee. This is the cost to set up your low rate car loan. Lenders usually add this cost into your loan amount and you pay it off with the rest of your principal.
Other monthly fees. These are ongoing fees for maintenance of your account.
Any early exit or early repayment fees. If you repay your loan early you may be charged this penalty by the lender to cover the loss of interest.
Any Additional repayment fees If you make additional repayments you may be charged a fee by your lender.
The late payment fees. You will be charged a fee for late and missed payments. Ensure you make your payments on time to avoid this.
What type of vehicles are low rate car loans ideal for?
Lenders don't view all vehicles the same way. As the lender will need to be able to recoup its losses by selling the vehicle if you default on a loan, a newer car is usually preferred. New car loans tend to attract lower rates than used car loans.
"New cars" are usually defined as vehicles under two years of age. You can also find lenders that will finance used vehicles, but the car will need to be under ten years old (for most lenders) or will need to be under a certain age at the end of the loan term.
Five- vs seven-year loan term
Let's assume you want to borrow $20,000. Over a five-year term you might be quoted an 8% p.a. interest rate, but you're offered a 7.5% p.a. rate if you accept a seven-year loan term.
| Low interest loan details | Low option 1 | Loan option 2 |
| --- | --- | --- |
| Loan Amount | $20,000 | $20,000 |
| Loan Term | Five years | Seven years |
| Interest Rate | 8% | 7.5% |
| Monthly Repayment | $405.53 | $306.77 |
| Total Interest Paid | $4,331.80 | $5,768.68 |
In this example, you're paying 8% p.a. on the five-year loan term, so your repayments are $405.53 per month. You end up paying $4,331.80 in interest charges over five years.
By comparison, if you take the cheaper interest rate at 7.5% over a longer seven-year loan term your repayments are almost $100 per month cheaper at $306.77. This can be a very appealing option as it's obviously more budget-friendly. Unfortunately, even with the cheaper interest rate you end up paying more than $1,436 in additional interest charges.
One option you have is making additional repayments and paying off your low interest rate car loan sooner while letting you take advantage of the cheaper interest rate, but it's important you check if you'll be charged an early repayment fee that wipes out any savings you thought you were getting.
Types of low interest car loans
What other factors influence interest rates?
Buying a brand new car might get you a lower interest rate, but if you don't want a brand new one or if your budget is more suited to a car that's already a couple of years old, you need to look for other things that can influence the interest rate you pay.
Whether the low rate car loan is secured or unsecured
A secured car loan is going to come at a cheaper interest rate than an unsecured loan. This is simply because the bank is able to use your car as security for a secured loan.
Whether the interest rate is fixed or variable
Some banks offer both fixed rate car loans and variable rate car loans. You will usually that the variable rate offered is usually cheaper than the fixed rate because it might fluctuate throughout the loan term.
The loan term
There are some lenders out there offering lower rates for longer loan terms. For example, if you agree to extend your loan term up to seven years instead of taking out a five-year loan, you could find that your interest rate drops a little.
Don't automatically assume that a lower rate will mean a cheaper car loan. It's important to work out your total cost over the entire loan to be sure you're getting the best car loan deal.
Whether the loan is full-doc or low-doc
If your loan application shows that you have a stable employment history and you can show payslips to verify your income, you're likely to qualify for a low interest rate car loan. However, if you're self-employed and you can't verify your income with payslips or tax returns, it's likely you'll pay a slightly higher rate with a low doc loan.
Your credit history
If you've seen a really low interest rate car loans advertised, but you have a bad credit history, it's likely you won't qualify for those really good rates. Your cheap car loan search will usually be limited to lenders that offer bad credit products.
If the loan comes with additional features
Some lenders will include extras on top of your loan repayment. These might include loan insurance premium payments, where you're paying for a policy that covers you in the event you can't keep up with repayments. This can increase the amount you have to pay each month, but doesn't actually go towards your car loan balance at all.
If brokerage fees are charged
If you're getting your low interest rate car loans through a broker or through the finance officer at the car dealership, you might also be expected to pay brokerage fees on top of other finance fees. With some brokers, this can be as much as 4% of the amount you're borrowing.
---
Always check what fees are being charged on your loan and wherever possible, ask for them to be reduced. If the broker or finance officer won't reduce them, shop around elsewhere for a better deal. When considering low interest car loans, remember to compare car loan options before you apply.
Searching for a low rate car loan before finding a car?
Finder has you covered there, too. Check our car reviews and comparisons section of the website and see what we thought of some of Australia's most popular models.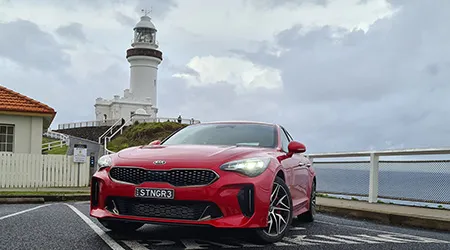 The Kia Stinger 330S costs $9,800 less than the top of the line GT model. But should you buy it?
Read more…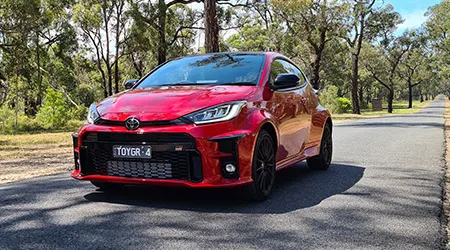 There's a bunch of hot hatches out there at the moment, has the Toyota GR Yaris just trumped them all?
Read more…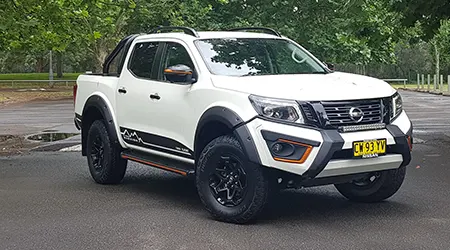 The Nissan Navara N-Trek Warrior ticks a lot of boxes in a very popular segment in Australia.
Read more…
Picture: Shutterstock
More guides on Finder