We're committed to our readers and editorial independence. We don't compare all products in the market and may receive compensation when we refer you to our partners, but this does not influence our opinions or reviews. Learn more about Finder.
Westpac, NAB, Commonwealth Bank and ANZ are called the Big Four, because they're the biggest banks in Australia. The Big Four each offer a range of bank accounts, but they're not your only choice.
All Australian banks are regulated in exactly the same way and are just as safe as the Big Four
.
The table below allows you to compare bank accounts, savings accounts and term deposit rates from the Big Four as well as accounts from other major banks in Australia like HSBC, UBank, ME, ING, Citi and CUA.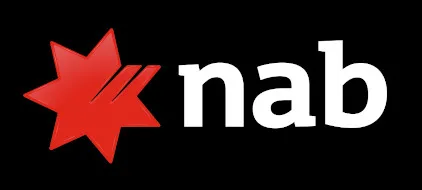 NAB Classic Banking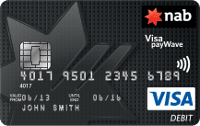 Bank Account Offer
Enjoy convenient, unlimited access to your money.
$0 monthly account fee.
Tap and pay with your NAB Visa Debit card or your phone using Apple Pay, Google Pay, Samsung Pay or NAB Pay for Android. Temporarily block your card at the touch of a button if you lose it.
Monthly account fee: $0
Linked debit card: Visa
ATM withdrawal fee: $0
Overseas EFTPOS fee: 3%
See how bank accounts from the Big Four compare with other leading banks in Australia
What are the Big Four banks in Australia?
In Australia, ANZ, Westpac, CommBank and NAB are known as The Big Four banks. These four banks hold the largest majority of loans in Australia and many consumers choose to do some or all of their banking with one of them. The Big Four offer a wide range of deposit products including transaction accounts, savings accounts and term deposits and together offer the largest ATM network in Australia. CommBank is the largest bank, and Westpac is the oldest.
The Big Four's market share
Commonwealth Bank currently has the largest market share out of The Big Four while NAB currently has the smallest market share. Since The Big Four hold such a large market share, borrowers tend to think it's safer to apply for a loan with one of them, or to deposit their savings with one of these banks. Even if you feel more comfortable with keeping your savings with one of The Big Four, keep in mind that most banks in Australia are covered by the Government Guarantee, insuring your savings up to $250,000 per person, per institution should there be a financial crisis.
| Bank | Market capitalisation* |
| --- | --- |
| Commonwealth Bank of Australia (CBA) | $149.11 billion |
| Westpac Banking Corporation. | $90.65 billion |
| Australia and New Zealand Banking Group (ANZ) | $72.68 billion |
| National Australia Bank (NAB) | $75.8 billion |
*As of January 2020. Source: ASX200 List
How do the big 4 differ from one another?
Here's some points of difference among the Big Four that may help you decide which is right for you.
CommBank. Largest ATM network in Australia and the largest bank in terms of market capitalisation, and most downloaded mobile banking app.
NAB. Has the only bank account (out of The Big Four) that doesn't charge monthly account keeping fees. (Correct as of January 2020).
Westpac. Has the largest overseas ATM network, allowing you to access more than 50,000 global ATMs fee-free through the Global ATM Alliance.
ANZ. First Big Four bank to offer Apple Pay
Availability of customer service
| Big Four Bank | Phone | Live Chat |
| --- | --- | --- |
| CommBank | Available 24/7 | Yes |
| NAB | Mon-Fri 8am - 7pm (AEST/AEDT)Sat-Sun 9am - 6pm (AEST/AEDT) | Yes |
| Westpac | 8am - 8pm, 7 days a week from anywhere in Australia | Yes |
| ANZ | 7am - 10pm your local time in Australia | Yes |
Comparing The Big Four
Choosing the right bank for you depends on your personal financial needs. The Big Four banks all offer a similar range of products and services but there are differences. To find the bank that suits your needs, consider the accounts and services you wish to use, for example, a high interest savings account and a low-fee everyday transaction account, and then compare what each bank has to offer.
What are the features I should look for when comparing savings accounts from The Big Four?
When you are looking at savings accounts offered by The Big Four, make sure you take the following features into account:
Competitive interest rate
Interest rates will help determine how quickly your savings can grow. Look at the base variable rate of the account to determine which ones have the best value. With The Big Four, each one offers a savings account that pays bonus interest for meeting specific terms. Check this rate as well, and add it to the base to see how much interest you will really be earning.
| Bank Account | Savings account variable interest rate | Account conditions |
| --- | --- | --- |
| Westpac eSaver | Maximum variable rate of 0.75% | First 5 months only, then reverting to 0.05% p.a. |
| ANZ Online Saver | Maximum variable rate of 0.65% | First 3 months only, then reverting to 0.05% |
| NAB Reward Saver | Maximum variable interest rate of 0.7% | Must make no withdrawals and at least one deposit a month. |
| CommBank NetBank Saver | Maximum variable interest rate of 0.85% p.a. | First 5 months only, reverting to 0.05% |
Bonus rate conditions (if they are any)
The terms for earning the bonus rate should play a big role in the account you choose because if you don't meet them, you will only earn the base rate for that month. For example, with Westpac, you need to make at least a $50 deposit and have no withdrawals to get the bonus rate, while CommBank requires that you grow your savings by at least $200 but allow one withdrawal. Since the base rates are typically very low, you will want to ensure that you are able to meet these terms before investing your savings.
24/7 online banking
The Big Four banks all have Internet and mobile access, so it comes down to who offers the simplest online or mobile banking experience. CommBank's NetBank has arguably been voted the best. Look into the apps as well to ensure that they are compatible with your mobile device if you like banking on the go.
What are the benefits of banking with The Big Four?
More access to your money. By choosing one of The Big Four, you will have easy access to your savings through their large number of branches, ATM networks and online banking. Our research shows that The Big Four currently hold the biggest ATM networks in Australia.
24/7 customer service. Depending on The Big Four bank you choose, you're likely to have access to customer service 24/7 if you have a financial emergency.
Easily link your Big Four bank account. If your everyday account is already with one of The Big Four, you'll find it easy to link to other savings accounts (assuming you can link to any Australian financial institution).
What are the risks of banking with one of The Big Four?
Choosing a brand. The Big Four are all well-known brands in Australia, but you should still look at other banks when making your comparisons. This helps to ensure that your savings are working as hard as possible towards your financial future.
You are probably receiving lower interest rates. The Big Four have a reputation for having the lowest interest rates in the market for their savings accounts. You can compare some of the best high interest savings accounts here.
Competitiveness. Due to their popularity, The Big Four banks are not always as competitive with their rates as smaller banks.
But wait, I have some more questions!
How do I stop unsolicited phone calls from the banks?
The easiest way to stop receiving telemarketing phone calls from banks or any other company is by joining the Do Not Call Register. This service, run by the government, adds your home and/or mobile phone number to a blacklist that prohibits companies from calling them unsolicited.
Where can I find consolidated information on the savings accounts offered by The Big Four?
finder.com.au provides up-to-date reviews of these accounts, highlighting the features and benefits to help make your comparisons easier.
If I have a transaction account with one bank, will I be able to link my savings account from another bank?
That depends on the institutions and their policies.
How do you know the difference between the base rate and the bonus rate?
You have to look closely at the fine print. Some banks will lump the two together when advertising, but the base rate will usually be listed as a low variable rate, with the bonus rate significantly higher.
More guides on Finder