Businesses and companies handle business transactions on a day to day basis with their clients and suppliers. Opening a business bank account can help you keep track of all your payments, and separate personal costs with business costs. Depending on the nature of your company, you may need one that is incredible flexible, or a no frills account that just offers the basics.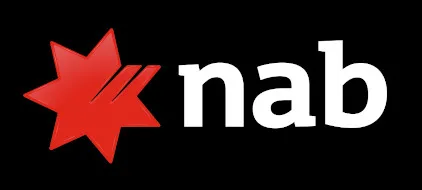 NAB Business Everyday Account ($0 Monthly Fee Option)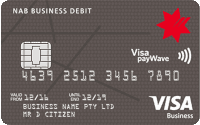 Business Account Offer
$0 monthly account-keeping fee. Unlimited standard NAB electronic transactions. Tap and pay with your NAB Business Visa Debit and your smartphone using Apple Pay, NAB Pay, Samsung Pay or Google Pay.


Monthly account fee: $0
Linked debit card: Visa
Atm withdrawal fee: $0
Assisted transaction fee: $2.50
What is a business bank account?
A business bank account is an account which is specifically devoted for the company's financial dealings with banks and other financial institutions, and not with individuals. This usually consists of business accounts such as loans, credit, savings and checking accounts, and is open only to businesses that have an ABN.
In addition, a business bank account will help manage the company's operations for both on income and expenditures. It provides means to pay bills, purchase new assets or receive payments from customers.
How do these account work?
As your company grows, the amount of transactions you make will increase which makes it hard to effectively manage all the money that comes in and out. With bad management, it's easy to lose track of accounts payable and accounts receivable. This is where bank accounts can come in handy because they keep track of your company's income and expenditures in one place. This account will enable to avoid transaction lapses, and could provide a more efficient way to manage customer payments.
One of the requirements in applying for a business bank account is that your company must be registered in Australia. It's important to note that bank accounts are categorised into the amount of transactions you intend to make with your business, and the amount of facilities that your business needs. For example, if you regularly deposit cash in your business account, then you may want to opt for one that has 'free assisted transactions'. Most accounts come with a linked debit card and cheque facility too.
What are the different types of business accounts?
The following are some of the most common business bank accounts.
Overdrafts and term loans. These are business loans which are usually issued against a security on residential or commercial property. The interest rates are usually based on risk, and so your company's credit rating would be taken into consideration.
Business deposit accounts. These business deposit accounts are practically similar to a personal deposit account. In some cases these types of accounts provide companies the chance to earn interest but the rates are generally insignificant. Business deposit accounts are designed more for the everyday use of your business.
Business savings account. Generally these types of accounts are linked to your business transaction account. They generally earn a more significant amount of interest, encouraging your business to save funds.
Business credit cards. These credit cards are linked to an account that is intended primarily for business expenses, and can be valuable instruments in managing your cash flow. If used strategically, these cards can be good tools to earn interest by putting your money in a savings or cash management account during the interest-free period of your credit card. It's also good to note that these cards can earn points.
Niche accounts. Some banks will offer a specific account according to what industry your business is in. There are rural business accounts that allows you to leverage tax-effective investments.
How do I compare small business or corporate accounts?
In comparing the features for a business bank account it's important to consider some few factors. Here are some significant aspects that you should take into account.
Rates and fees. It's important that you conduct your research so that you'll have clear idea of all the charges and fees charged to your business bank account. Some banks charge different rates, and others may even charge monthly administration fee on your account while others will charge for every deal you will make.
Credit facilities. This is one item to consider in making comparison. One of the usual practices for some small business owners is to have credit facilities to cover bills and other expenses. This will allow them to monitor easily their expenditures on the same monthly statement.
Merchant facilities. You'll need to consider the needs of your customers and determine what methods of payments you'll provider. You should also consider the cost in running merchant facilities.
Package deals. Many financial institutions offer package deals including a variety of banking products, and will also provide you with a discount on some fees and charges. You should also include in your comparison if banks are willing to give you any extra products with your business bank account such as merchant facilities, business credit card, or other items.
Flexibility. The more flexible you want your business account to be, generally the more it will cost. It may be best to forecast how your employees will be depositing or spending the funds so you can opt for account that allows a certain amount of transactions, rather than charging you for every transaction you make.
What are the pros and cons?
Pros
Access to a range of products. Many banks offer several products that compliment your business accounts. These extra options are given with the purpose of making it easier for you to manage your financial transactions and open up additional services that you can choose.
Comes with extra perks. Some banks are providing business knowledge to their clients by offering them seminars and workshops as extra perks to those who apply for a business bank account. This could also include access to MYOB exporting, current news, updates and business information.
Manage cash flow. Business bank accounts loans can help in managing with your cash flow. These accounts can also help you during difficult financial times by providing you with short-term finance, and other loans over a longer period of time.
Cons
Expensive. Business bank accounts are usually more costly than the established bank accounts. In most banks they charge fees for night deposits, processing of checks and payroll services.
Some things to avoid when it comes to business banking
There are things to avoid or pitfalls of traps below when getting business bank accounts.
Many companies have encountered pitfalls of traps when getting business bank accounts because many did not read the terms and conditions or may not have fully understood the clauses. Remember to always check the fees and charges, expiry and review dates, guarantees and cost breakdowns.
Frequently asked questions
Some of the commonly asked questions and answers about business bank account.
What is the main purpose of the business bank account? It's main purpose is to help manage the company's financial operations.
How to apply for the business bank account? You can apply directly to the bank or online through finder.com.au.
What other factors to consider in choosing a business bank account? Some of the few factors should be considered: Monthly cost, deposit charges, access method, withdrawal cost and convenience to deal with this bank.