We're reader-supported and may be paid when you visit links to partner sites. We don't compare all products in the market, but we're working on it!
A rewards debit card is linked to your transaction account and allows you to earn rewards when you use your debit card to make purchases. There are different rewards programs on offer, allowing you to accrue everything from Qantas frequent flyer points, to perks like free wine or shopping discounts.
If you want to join a reward program without the stress of accumulating interest, a rewards debit card could be the solution.
Google Pay
Apple Pay
Monthly fees: $0
No international transaction fees
Up to 10 currencies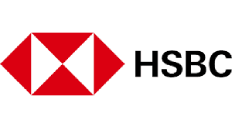 HSBC Everyday Global Account
Special offer:

$100 cash bonus for new HSBC customers.
Earn 2% cashback on tap and pay purchases (T&C's apply).
Special offer:

$100 cash bonus for new HSBC customers.
Earn 2% cashback on tap and pay purchases (T&C's apply).
Your reward debit card options below
Aussies are spoilt for choice when choosing a reward system that suits your needs. Compare your options in the table below.
On this page
How do I get rewards from my debit card in Australia?
When you open a rewards transaction account with an Australian bank or financial institution, you will be issued a debit card to help with making purchases and withdrawing funds. Your debit card will typically be linked to either the Mastercard or Visa network.
The card is automatically linked to a rewards program – allowing you to earn or redeem the particular reward. For example, you need to use your Citibank debit card at a participating restaurant to get your free bottle of wine.
Bank accounts and debit cards with perks
Debit card
Perks
NAB Classic Banking with Platinum Visa Debit Card

Complimentary travel insurance when you spend at least $500 on pre-paid transport, tours, and/or accommodation on your NAB card. Only available to users 90 years or under before departure.
Purchase protection insurance, extended warranty insurance, price protection insurance and domestic hotel burglary insurance included (conditions apply).
No foreign currency conversion fee on international purchases.

ING Orange Everyday account

Receive a rebate on overseas ATM withdrawal fees when you deposit $1,000 per month and make 5+ card purchases a month.
$0 international transaction fees.

Bankwest Qantas Transaction account

Receive 12 Qantas frequent flyer points for every $100 in your account each month, 5 points for each transaction using the Debit Mastercard and 5 points each time you withdraw cash overseas.

ME Everyday Transaction account

When you choose a pink ME debit card, ME Bank will donate one cent to the National Breast Cancer Foundation for each card purchase you make.

Citibank Plus Everyday account

$0 foreign ATM fees and $0 fees to send or receive money anywhere in the world.
Receive a free bottle of wine through the Citibank Dining Program when you eat out at a participating restaurant and pay using your Citibank debit card.
What types of rewards can I get in Australia?
In order to receive the most value from your transaction account rewards program, it is important that analyse what rewards will benefit you most. These will include such things as:
Points to dollar ratio. Check to see how many points you are earning for every dollar that you spend.
Bonus points. Some programs will give you bonus points for using your reward debit card while shopping with their partners, or even just having a balance in your account.
Cashback offers. Carefully read the terms and conditions to make sure you're eligible for the cashback. Typically you'll get 1% back of a purchase amount.
Prizes. In some cases you can win prizes for making a transaction too.
What reward is best for me?
Points are typically more beneficial for frequent flyers whereas cashback offers tend to be more beneficial for those who don't travel much. Many frequent flyer programs let you redeem points from a partner airline. Prizes are an added bonus and can suit any type of rewards recipient.
How do I compare debit cards that offer rewards?
Fees. Check to see if you are going to have to pay any monthly or annual fees for the use of your reward debit card.
Joint accounts. You can increase your point earning potential if the bank allows additional cards to be issued for the same account.
ATM access. Although cash withdrawals are usually not a part of the rewards program, you will still want to be able to easily access funds without having to pay extra fees.
Daily limits. Look closely to ensure that you are not limited in how much you can purchase daily using your reward debit card.
Are there any benefits or drawbacks to using a rewards transaction account?
Benefits
There is usually no annual or monthly fee (if there is, you can usually avoid it). Unlike reward credit cards, reward debit cards generally don't charge a monthly fee, or you can deposit your salary into the account to have the monthly fee waived.
Your credit rating doesn't matter. Unlike a credit card, you don't have to worry about being turned down for a reward debit card due to your credit history.
Don't need to worry about accumulating debt. Since the money is being withdrawn from your available funds, you are not accumulating any debt by making purchases with a reward debit card.
You earn reward points. Your everyday shopping expenditures will be adding up points towards rewards.
Drawbacks
You receive an average return. Debit cards typically have a lower earn rate and there are a few restrictions around cash back. It may not necessarily be the best value in terms of redeeming rewards, but at least you're using your own money and avoiding an annual fee.
You may need to worry about merchant charges. With some purchases the merchant may charge an additional fee for a debit card transaction.
The program may have spending limitations. You are limited with the amount of money you can spend by what is available in your transaction account.
Back to top
What are the risks?
Not only is a reward debit card linked to a rewards account, it is also a direct line to the funds available in your transaction account. You should always keep that in mind to avoid the following:
Don't get too carried away. Having the same ability to make purchases as you would with a credit card, you could be tempted to spend money on items that you normally wouldn't.
The questions you never thought to ask
More guides on Finder