How to save money
Here are 50 money-saving tips that will help you budget and save money quickly.
We're committed to our readers and editorial independence. We don't compare all products in the market and may receive compensation when we refer you to our partners, but this does not influence our opinions or reviews. Learn more about Finder .

Looking for some quick and easy ways to save money? We've got 50 practical tips in this guide to help you start saving money right away. Whether you're trying to save for a particular goal like a house deposit or if you're simply trying to build up your savings for a rainy day, these are simple things that you can start doing today without making too many changes to your lifestyle.
Finder's 50 money-saving tips
We've got some great tips to help you save money on your groceries and shopping, tips to help you save on your products and services as well as some ways you can make a bit of extra cash on the side. You can either browse all the tips from the beginning, or select the area you'd like some tips in from the options below.
Tips to save money on food and drinks
1. Do the grocery shopping at night.
Fresh produce often goes on sale later in the day, to avoid it going to waste. You can grab things like fresh meat and bakery items for half price, simply by hitting the grocery store later in the evening.
2. Get a coffee machine.
It might sound counterproductive buying something when you're trying to save money, but owning your own machine will save you heaps of money over the long term. Buying your own beans and milk works out to be around 50c for each coffee you make at home, compared to almost $5 buying a coffee out.
3. Get your kitchen staples at Aldi.
Some people love Aldi, some people don't. Regardless of how you feel about it, there's no doubt it's cheaper than other major grocery stores. Stock up on household essentials like toilet paper, tissues, toothpaste and pantry staples like salt, pepper and olive oil and you'll notice the savings straight away.
4. Buy wine and beer in bulk.
Instead of buying a new bottle of wine each weekend, why not buy a case of 12 bottles and keep them in the cupboard? If you buy a case of wine at stores like Dan Murphy's and First Choice Liquor you can save a few dollars or even more per bottle.
5. Try Meat Free Monday (or Tuesday, or Wednesday!).
Not only is eating less meat said to be better for your health, but it can also help you save money. Meat is often the most expensive part of your grocery shop, so by cutting it out one or two nights a week, you can save a bit of money on your grocery bill.
6. Buy takeaway coffee in a reusable cup.
Not only are reusable coffee cups great for the environment, but they can also save you money. A lot of cafes will offer discounts to customers who bring their own cup, so keep an eye out for any that offer discounts in your local area and make them your regular coffee spot.
7. Learn how to cook.
If you find yourself eating out or getting takeaway several times a week, this will certainly be eating away at your savings. Spend some time researching recipes you like and perfecting them. There's no shortage of cooking videos online, so not knowing how to cook is no longer an excuse to spend money eating out.
8. Take a shopping list when you do your weekly shop.
Make sure you always have a shopping list before hitting the grocery shops. Having a list will prevent you from buying things you don't necessarily need or being swayed with sale items.
9. Get creative with your leftovers.
Once you've mastered tip number 7, the next step is to get creative with your leftover cooking. Australians waste about $9 billion worth of food each year. Turning your leftovers into a new meal for lunch the next day or dinner the following night will save money and avoid food waste, which is great for the wallet and for the planet.
10. Pack snacks when you're out and about.
If you've got a busy day running around the city from meeting to meeting, it's tempting to buy some lunch at a cafe when you're hungry. Try to get in the habit of bringing some snacks like muesli bars, fruit and nuts with you when you're out for the day to keep you going without the need to buy anything.
11. Buy in bulk.
It may seem more expensive upfront, but it's usually cheaper to buy larger quantities of items like olive oil, cheese, coffee beans and dishwashing powder. A great way to check this is by looking at the cost per unit on the price tag: e.g. the cost per 100ml or per 100 grams.
12. Cut down the alcohol intake.
Not only is drinking less alcohol better for your health, but it'll help you save more money. Consider sticking to water when eating out to make your bill a little bit cheaper and offer to be the designated driver when you're heading out with friends to ensure you have a cheaper night.
Tips to save money when shopping
13. Check online before buying in-store.
Retailers will often have sales on items in their online stores, despite the same items not being on sale in their physical stores. Before you buy something in-store, check if it's on sale online and if it is, the retailer will usually match the online price for you.
14. Shop at op shops.
You'd be surprised what you can find at charity stores like Vinnies. Not only can you find brand-name clothes for a fraction of their original price, but it's a great place to stock up on kitchen essentials like pots and pans, as well as general household necessities.
15. Get free stuff on Gumtree.
You might not know this, but Gumtree has a section called "Freebies" which is exactly as it sounds: people giving away stuff for free! Sure, there's a lot of junk in there. But there's also a lot of good-quality stuff, too. A lot of people can't be bothered selling things when they're moving so they'll put them on Gumtree for free, to get them off their hands. You can find anything from furniture and appliances to clothes, books, movies and even pets.
16. Use coupon codes.
You can find a discount coupon code for just about anything online. From clothes and jewellery, to health and beauty products and tech like new phones and laptops, you're sure to find a discount. You can browse our huge range of coupon codes here.
17. Leave items in your cart when shopping online.
Found something online you want to buy? Try adding it to your cart and leaving it there for 24 hours. Often, when retailers see you've got something in your cart that you haven't yet paid for they'll send you a discount code to lock in the sale. Might not work every time, but it's certainly worth a try!
18. Wait a few weeks before making a purchase.
If you find something you like, try to wait three weeks before buying it. More often than not it's an impulse purchase you don't actually need and after three weeks has passed you won't feel the urge to buy it anymore.
19. Don't buy brand-name prescriptions.
Generic brand prescriptions and medicine have the exact same ingredients as the brand-name stuff, for a lot cheaper. If you've got a script to fill, ask your pharmacist for the generic option instead.
20. Suggest secret santa at Christmas time.
Suggest doing secret santa with family, friends and colleagues at Christmas time to save money on gifts. This way, you're only buying one gift (and only receiving one gift in return) instead of buying something for everyone. Plus, there's the added fun of not knowing who has who.
21. Borrow from family and friends.
Instead of buying a new outfit for an event, a wedding or other special occasion, try to borrow something from friends or family. This is especially important if it's something you'll likely never wear again.
22. Unsubscribe from all those marketing emails.
If you're always receiving emails from discount sites or online retailers with their latest sales, it's time to unsubscribe. If you're not getting these sent to your inbox every other day, you won't be tempted to shop for things you don't need. Out of sight, out of mind.
How to make some extra money
23. Rent out your spare room.
If you've got a second room you're not using, you can make some good money renting it out. If having a roommate full-time doesn't sound very appealing to you, you can also rent out the room (or your entire place) on Airbnb when you're away. It beats paying rent while you're not even there!
24. Rent out your parking spot.
If you live close to a city, your car spot might be in demand. You can rent out your free car space online on sites like Spacer for people to use when they're looking for parking nearby.
25. Rent out your car.
Sites like Car Next Door allow you to rent out your car when you're not using it, which is great if you only use your car a couple of times a week.
26. Join the gig economy or get a side hustle.
Got some spare time? Might as well use it to make some extra cash. You can complete jobs on Airtasker, drive for Uber or sell hand-made creations on Etsy. For more side hustle inspiration on potential side hustles, check out our full guide here.
27. Sell things online.
If you're doing some spring cleaning, try to sell your unwanted items online before taking them to Vinnies. It might be a bit of extra effort, but it's free to list items for sale on sites like Gumtree and Facebook Marketplace, and your unwanted items might be just what someone else has been looking for.
28. Look after other people's pets.
Let's be honest, spending a day puppy-sitting is probably something a lot of us would do for free. But you can actually make money by looking after people's pets while they're away. Check out sites like MadPaws to see if there are any pets in need of a sitter near you.
29. Tutor in your spare time.
Whether your talent is creative writing or you're somewhat of a mathematician, you could find people looking for some extra coaching in your area of expertise. Consider putting up some flyers on your local shopping centre noticeboard or simply let family and friends know you're available for tutoring and let the power of word of mouth do its thing.
How to save money on products and services
30. Make extra repayments on your home loan.
If you have a home loan, try to make additional mortgage repayments when you can to save yourself some interest over the life of your loan. For example, if you get some money back through your tax return, if you sell some other assets like shares or if you receive some money from an inheritance.
31. Switch to a high interest savings account
With a high interest savings account, your money will earn interest each month, plus you'll even earn interest on your interest thanks to the beauty of compound interest. If you've got your money sitting in a regular transaction account, switching to a high interest saver that pays bonus interest will help you save. compare savings accounts below.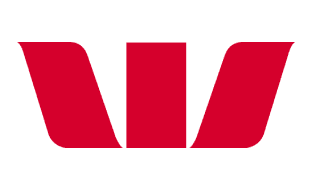 Westpac Life (18-29 year olds only)
Savings account offer
You can earn an ongoing, variable 3% p.a. each month you grow your balance (excluding interest earned) and make 5+ debit card purchases from your linked Westpac Choice transaction account. The maximum variable rate of 3% p.a. is available on balances up to $30,000 for customers aged 18-29.
Maximum Rate: 3% p.a.
Standard Variable Rate: 0.4% p.a.
Monthly deposit required: $1
Monthly fees: $0
32. Take advantage of digital savings tools.
Some bank accounts offer tools to help you save without actually having to do anything. For example, the ING Orange Everyday Account rounds up your daily transactions to the closest dollar amount and sends the remaining digital change straight to your linked ING savings account.
33. Compare and switch phone plans.
If you haven't compared phone plans in a while, you're likely missing out on a cheaper deal. Compare phone plans online and switch to save yourself some money each month.
34. Avoid overseas transaction fees.
If you regularly shop online from overseas websites or you regularly travel overseas, you could be paying an extra 3% on top of each purchase you make in the form of a foreign transaction fee. There are several bank accounts that don't charge this fee, which you can compare here.
35. Share streaming services with friends.
A lot of streaming services like Netflix, Stan and Spotify allow four to five users to share the one account. This is designed for families in the same house, but it can also be used between you and your friends even if you live separately. This way, you can split the monthly cost between a few of you rather than paying for it all individually.
36. Don't waste money on ATM fees.
Paying $2 here and there for an ATM withdrawal might not seem like much, but if you're doing it twice a week that's $208 over a year gone to fees. With so many debit cards offering free ATM withdrawals, there's really no reason to be paying ATM fees anymore. Compare bank accounts with no ATM fees here.
37. Save money when booking hotels.
Before booking a hotel, do a quick search for any deals or discount codes online. If you can't find any deals online, you can also try calling the hotel to ask if it has any deals going. Sometimes hotels only have deals available for people who make the effort to ask.
Save money on your finances
38. Set yourself a (realistic) budget.
Boring, we know, but the very first step to saving money is figuring out how much money you can realistically save in the first place. By working out all your expenses down to the smallest detail (even things like toothpaste!) you'll get a clear idea of how much capacity you have to save.
39. Claim eligible tax deductions at tax time.
Learn what you're entitled to claim and make sure you claim it as a deduction when submitting your tax return. For example, if you've paid for any work-related expenses throughout the year you can claim the cost as a deduction. Read our guide here to learn what you can and can't claim.
40. Claim the cost of your tax return.
Speaking of tax, did you know you can claim the cost of lodging your tax return with a tax agent as a tax deduction? If you didn't, you do know. Compare online tax agents in Australia and don't forget to claim the cost back next year.
41. Find your lost superannuation and bring it home.
If you've had more than one job, changed names or moved houses it's possible you have some lost super floating around. This could be a few hundred dollars or even thousands. If you think you might have some lost super, here are some tips on how to find it.
42. Negotiate your salary.
This can be easier said than done, but negotiating a pay rise is a great way to save more money. Before speaking with your boss, come prepared with a few key metrics you've achieved in the recent months as well as how you've gone above and beyond your daily role. It's also a good idea to do some research as to what other jobs are paying for similar roles.
43. Pay yourself a regular salary.
Each time you get paid, get into the habit of transferring a percentage of your pay straight into your savings account. Consider this a non-negotiable payment, like you would any other recurring expense or bill. This will help you build up your savings over time.
Save money on your daily lifestyle
44. Go to the library.
Buying new books can cost upwards of $50 and they're often something you'll only read once. It's free to join your local library and you can borrow books, magazines and movies for a month or two at a time.
45. Use energy-efficient appliances.
An energy-efficient heater will make a huge difference to your power bill. You can see how energy-efficient the product is by checking the star rating label on the machine. The more stars means the more energy-efficient it is and the more you'll save.
46. Don't drive erratically.
The way you drive your car will influence how much fuel you go through. If you're constantly speeding and regularly jamming on the brakes, not only are you likely driving dangerously but you'll burn through a lot more fuel, too.
47. Use a hot water bottle.
Do yourself a favour and buy a hot water bottle. They only cost a few dollars and are a great alternative to turning on the heater or buying an electric blanket. They keep you just as warm, for a fraction of the price. Plus, you'll reduce your energy bill so it's a double win.
48. Adopt a pet.
Looking for a pet dog or cat? Buying pets from pet stores and breeders is expensive and some private breeders might not be operating in the most ethical way. Instead, you can adopt a pet in need of a good home from your local pet shelter for free or, if there is a cost, it's often very low.
49. Take advantage of early bird discounts.
Being more organised saves you money. You'll often find early bird discounts if you book ahead on things like festival and concert tickets, so be sure to book things like this well in advance to save yourself some cash.
50. Compare everything.
This is a great habit to develop. Whether it's your savings account, your credit card or your energy provider, comparing your options will save you money. Head to the Finder homepage here to browse through the different categories we can help you compare.
Read more on this topic