How does compound interest affect my savings account?
Compound interest allows you to earn interest on your interest to save even more money.
We're reader-supported and may be paid when you visit links to partner sites. We don't compare all products in the market, but we're working on it!
You've heard about the wonder of compound interest, but how does it actually work? Here's how compound interest can help you earn a lot more interest on your savings balance.
0
.20 %
p.a.
standard variable rate
Maximum rate: 3% p.a.
Standard variable rate: 0.2% p.a.
Monthly fees: $0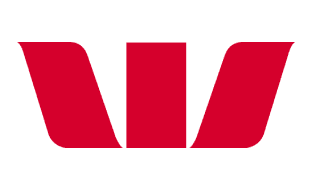 Westpac Life (18-29 year olds only)
If you're between 18-29, you can earn a 3% p.a. variable rate each month you grow your balance (excl. interest) and make 5+ settled debit card purchases from your linked Westpac Choice account, up to a balance of $30,000.
Search and compare savings accounts
How do the banks calculate compound interest on my savings account?
Interest is typically calculated on a daily basis on the daily closing balance. Here's the savings account equation:
Daily closing balance x interest rate (as a percentage) / 365
Interest begins to accumulate on the day the opening deposit is made in your savings account. It's then usually credited into your account on the last day of each month. If you choose to close your account, your accrued interest will be deposited on the day it's closed.
Any interest awarded to your savings account is usually available for use on the same day it's been credited. The daily closing balance of your savings account tends to include all cleared and uncleared transactions. This may be because electronic transfers to your linked bank account usually occur on a business day.
Use our calculator to see how you can benefit from compound interest
Back to top
How do you figure out compound interest?
You can refer to the formula above to figure out compound interest. To illustrate, say you invested $1000 with an interest rate of 10% compounded for 5 years. The initial investment of $1000 will earn $100 on the first year, giving you a total of $1100. The total amount yielded for the first year will then earn $110 (10%) as interest for the next year, making your balance $1210. This amount will then be the base for compounding for the third year, and so on.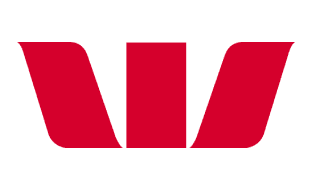 Savings account offer: Westpac Life (18-29 year olds only)
If you're between 18-29, you can earn a 3% p.a. variable rate each month you grow your balance (excl. interest) and make 5+ settled debit card purchases from your linked Westpac Choice account, up to a balance of $30,000.
How does compound interest work in technical terms?
A savings account with compound interest is applying the interest to interest that has already been paid to you. This occurs with accounts where interest is paid directly into the account on an on-going basis. This differs from what is referred to as simple interest, which is only paid into the account at the end of a specified term, even though it is being calculated on the daily balance.
There is a formula that can assist you in seeing how beneficial compound interest can be to your savings:

where:
A = the future value of the entire investment, including the earned interest
P = your initial deposit amount or principal investment
r = the interest rate annually as a decimal point
n = how often interest is compounded each year
t = the number of years the money is invested for
In most cases the interest will be compounded monthly, or 12 times in a year if you are looking at a standard savings account, and annually if you are trying to calculate the interest earnings on a long term term deposit.

To better understand the benefit of compound interest, take a look at how John Smith's savings grow when he invests $5,000 into a standard savings account that is paying interest at a rate of 3.5% per annum (p.a.). Interest is being calculated daily, and the payments are being made directly into the account once a month:
| Principal (P) | Rate (R) | Compound (n) | Time (t) | Interest earned after one year |
| --- | --- | --- | --- | --- |
| $5,000 | 3.5% p.a. | 12 | 1 | $177.83 |
If John continues at that same rate for next five years, he will earn a total of $954.71 in interest, yet if he had chosen an account which pays interest once a year, the total earnings would be $938.43 after five years.
| Principal (P) | Rate (R) | Compound (n) | Time (t) | Interest earned after five years |
| --- | --- | --- | --- | --- |
| $5,000 | 3.5% p.a. | 12 | 5 | $954.71 |
Alternately, this is how interest earnings would look after five years in an account where interest is paid annually:
| Principal (P) | Rate (R) | Compound (n) | Time (t) | Interest earned after five years |
| --- | --- | --- | --- | --- |
| $5,000 | 3.5% p.a. | 1 | 5 | $938.43 |
Keep in mind that in order for these calculations to be accurate, you cannot make any withdrawals or have any fees deducted from the balance during that time period. Adding to the balance will also change your results.
Back to top
What is interest?
Similar to the interest you pay on a loan, you can also earn interest on the money that you're lending to the bank. Interest is the money the bank pays you as a return for depositing money with the bank. A number of factors affect the amount of interest you receive:
The interest rate
How it's calculated
How often it's paid
The interest rate is normally stated as an annual percentage, the higher the rate, the more you earn.
Back to top
How do you find the monthly interest rate?
The monthly variable interest rate will be clearly displayed on the provider's website under the product description for the particular account you're looking at. For your convenience, you can check the interest rate for a number of popular high interest savings accounts here. It is important to remember that the interest rate is variable, meaning it will change according the official RBA cash rate from time to time.
How can compound interest work for you?
Compound interest is a great way to make your money work harder for you, and can help you reach your savings goals sooner. Compound interest can turn a small amount of money today into a large amount of money over the space of 10, 20 or 30 years. The best part is you don't need to be an investor to get it - anyone can benefit from compound interest.
To get the most benefit out of compound interest, deposit as much as you can into your account and restrict the number of withdrawals you make. The more money that is in your account at the end of the month, the more interest you will earn, and the more interest you earn means you will earn even more interest the following month. However even if you can't deposit any extra money into your account, your balance will continue to grow as your interest compounds each month.
What are the pros and cons of compound interest?
While it may seem like choosing an account with compound interest should be your only option for maximum benefit, there are other things to take into consideration. Think about the pros and cons of compound interest before you dismiss those accounts which don't offer it:
Pros
Account accessibility. The majority of Australian savings accounts that provide compound interest do so without any set terms. These on call accounts allow you to make withdrawals and additional deposits whenever you need to.
Lower balance requirements. Many accounts that offer compound interest do so with a low minimum balance requirement.
Bonus rates. You can find savings accounts with compound interest that do give you an incentive of bonus interest for not making any withdrawals in a month. This encourages you to save, yet still gives you access to your money easily in case of an emergency.
Increased interest income. With compound interest, your earnings are being increased exponentially, as each month the interest is being calculated on a slightly higher balance.
Cons
Lower rates. The drawback to earning compound interest is that the annual rates are sometimes not as high as accounts like term deposits where interest is not compounded monthly.
Accessibility. For some Australians, having open access to your savings is a discouragement, as you can easily dip into it for daily needs, causing you to lose a portion of your interest earnings.
Back to top
How do I make the most of my compound interest?
In order to receive the maximum benefit from an account with compound interest, you should start saving as early as possible, and avoid making any unnecessary withdrawals. Other things to avoid include:
Losing out on bonus interest. If you are earning compound interest with an account that has terms for bonus interest, be diligent about meeting those terms each month.
Paying fees. Many savings accounts require that they be linked to your transaction account in order to put money in and take money out. Look at the features of these transaction accounts as well, and make sure that you are not paying excessive fees each month.
Frequently asked questions
How can I tell if a savings account pays compound interest?
You will want to first look at when interest is paid, and then where. Interest that is paid monthly into the savings account will be compounded. You need to read the fine print however, on some term deposits for example, you can choose to have monthly interest payments, but these are paid into your linked account, not added to your balance.
If my savings account requires a minimum monthly deposit, will my earned interest count towards that?
In most instances no, the minimum monthly deposit requirement must be met with other funds.
Will my interest earnings be taxed?
Banks are required to withhold tax on your interest earnings. The amount depends on your personal circumstance. To avoid having tax withheld at the highest marginal rate, you should always include your tax file number (TFN) and exemption codes on your application.
You may also be interested in
More guides on Finder