Credit Card Interest Rates
Learn how credit card interest rates work so you can find a card that suits your needs.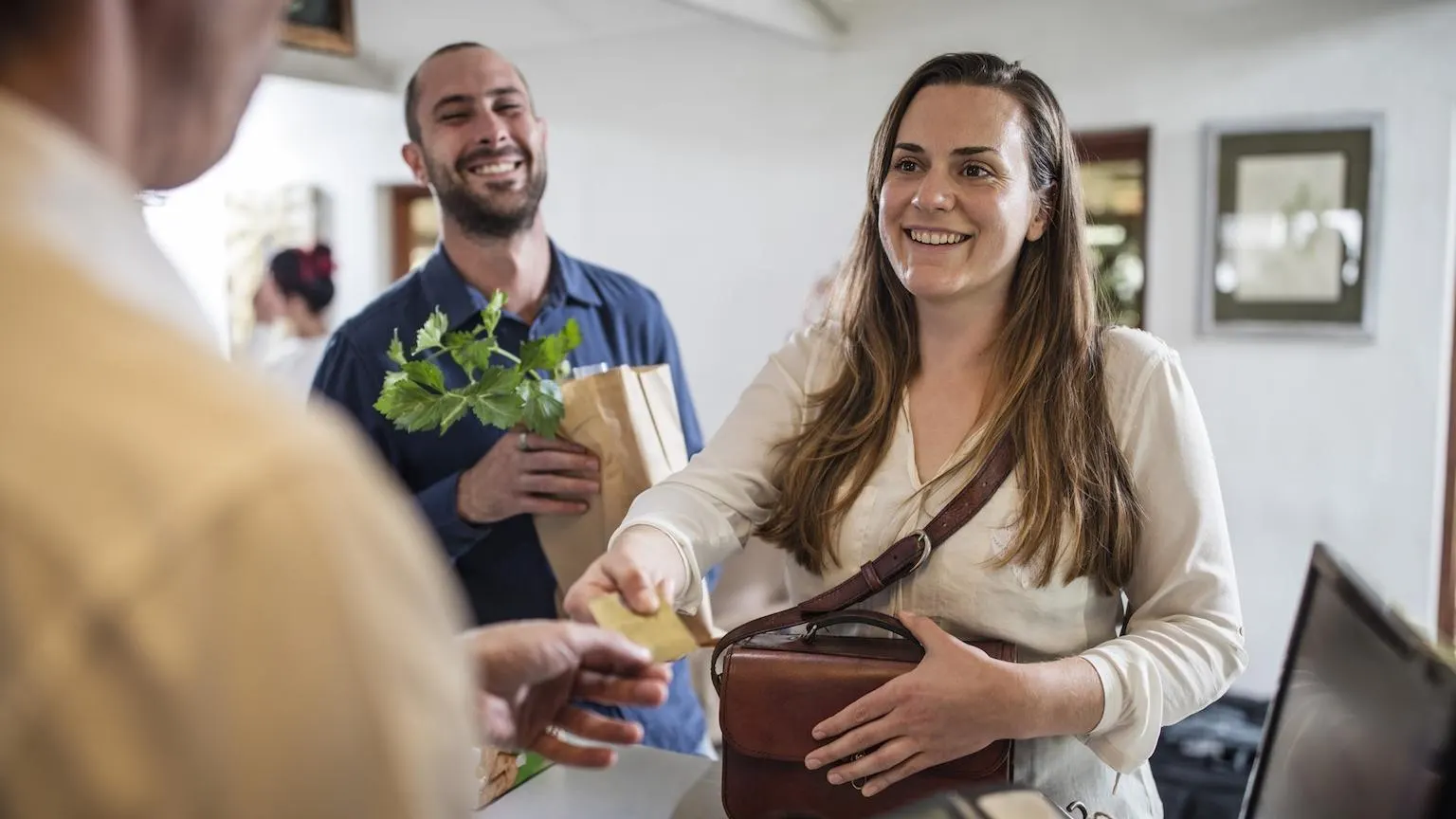 We're committed to our readers and editorial independence. We don't compare all products in the market and may receive compensation when we refer you to our partners, but this does not influence our opinions or reviews. Learn more about Finder.
When you use a credit card, you're essentially borrowing money from the account's credit limit. So just like any other loan, interest may be charged on the balance. How and when this interest is charged can have a huge impact on what you'll pay for the use of your credit card.
To make sure your credit card works for you, here you'll find answers to the most common questions about interest, including the different rates that may apply and when it's charged. We also look at how you can compare credit card interest rates and take advantage of interest-free days so you can avoid interest charges.
What are credit card interest rates and how do they work?
Interest rates are a type of fee that's charged when you borrow money. With credit cards, interest rates are calculated as a percentage of your balance and shown as an annual or per annum figure. For example, a card could have an interest rate of 9.99% p.a. (per annum) or 21.99% p.a.
Most credit cards also have different interest rates for different types of transactions, with the most common being a purchase rate and a cash advance rate. You can learn more about different types of interest rates below.
How is credit card interest calculated?
The interest rate on credit cards is normally shown as an annual figure. But most credit card companies calculate interest on a daily basis and then add the charges to your account at the end of each statement period. To determine your credit card interest amount, your daily outstanding balance is multiplied by the daily interest rate on your credit card. These daily calculations are then added together at the end of the statement period to get the total interest due. The daily interest rate is calculated by dividing the APR by 365 days.
Compound interest costs
The way credit card interest is charged is known as "compound interest" because it is calculated daily. This means that you could end up paying interest on your interest charges. The good news is that you can cut down on interest costs any time you make a repayment, because that will also affect the daily interest calculation.
Credit card repayment and interest calculator
*Whilst every effort has been made to ensure the accuracy of this calculator, the results should only be used as an indication. They are neither a recommendation nor an eligibility test for any product and should not be construed as financial advice, investment advice or any other sort of advice.
Types of credit card interest rates
Here are the most common types of interest rates you'll find on credit cards:
Purchase interest rate. This is the interest you are charged when you use your credit card for making payments in retail outlets or online.
Cash advance interest rate. You'll be charged the cash advance rate when you use your credit card for withdrawing cash from ATMs or cash equivalent transactions, like buying gift cards or gambling.
Balance transfer interest rate. The balance transfer interest rate is charged when transferring an existing credit card debt to a new card.
Promotional interest rate. Many credit card companies offer new customers a promotional interest rate for purchases and/or balance transfers. This promotional interest rate is only available for a limited time, with the standard interest rate applying after that. For example, a card may offer you 0% interest on balance transfers for the first 12 months. If you didn't pay off the balance transfer during the first 12 months, the standard rate for balance transfers would apply to the debt.
Even the smallest difference in credit card interest rates can have a huge impact on your account costs. So when you're looking for a new card, make sure you compare both the standard and promotional interest rates to help you find one that suits your needs.
How to compare credit card interest rates
To show you how important it is to compare interest rates, let's say you have a balance of $1,000 on a credit card with an interest rate of 20.99% p.a. If you only made monthly payments of $50 on this debt, it would take you around 2 years and to pay off your balance and cost you about $212 in interest.
On a credit card with an interest rate of 15.99% p.a., it would still take around 2 years to pay off your balance but would cost you $153 in interest. That's a saving of $53 compared to the card with a higher rate, which is basically another monthly repayment. The bigger the difference in rates, the greater these potential savings would be.
What else do I need to know?
As well as interest rates, make sure you consider the following when you're looking for a new credit card:
Interest-free days. Many credit cards offer up to a certain number of interest-free days on purchases when you pay your account balance in full by the due date on your statement. For example, up to 55 days interest-free. This gives you a way to avoid interest charges for spending on your credit card.
Annual fee. Most credit cards charge an annual fee, which could also add to your account balance. Remember to factor this cost in when your comparing credit cards and also when you're budgeting for interest costs and repayments.
Other features. Many credit cards offer complimentary extras such as insurance or rewards, which could help offset the cost of the annual fee and interest charges. Just remember to weigh the value of the benefits against potential costs so you can decide if a card is worth it based on your spending habits and goals.
Compare credit cards
If you're looking for a new credit card, you can use our tables to compare your options based on interest rates. Just click on the "Purchase rate" or "Balance transfer rate" column and the table will update to show you cards with the lowest to highest rates.
When applying for a credit card, it's important that you read the fine print to understand all the terms and conditions of your agreement. If you don't take the time to understand the fees and charges associated with using your card, you could end up with a nasty financial surprise in the future. Do your research and read all paperwork thoroughly.
Pictures: Getty
Frequently asked questions
Back to top
Credit Cards Comparison
* The credit card offers compared on this page are chosen from a range of credit cards finder.com.au has access to track details from and is not representative of all the products available in the market. Products are displayed in no particular order or ranking. The use of terms 'Best' and 'Top' are not product ratings and are subject to our disclaimer. You should consider seeking independent financial advice and consider your own personal financial circumstances when comparing cards.