Emirates Credit Cards
Earn Skywards Miles on your everyday spending and get premium perks with an Emirates credit card.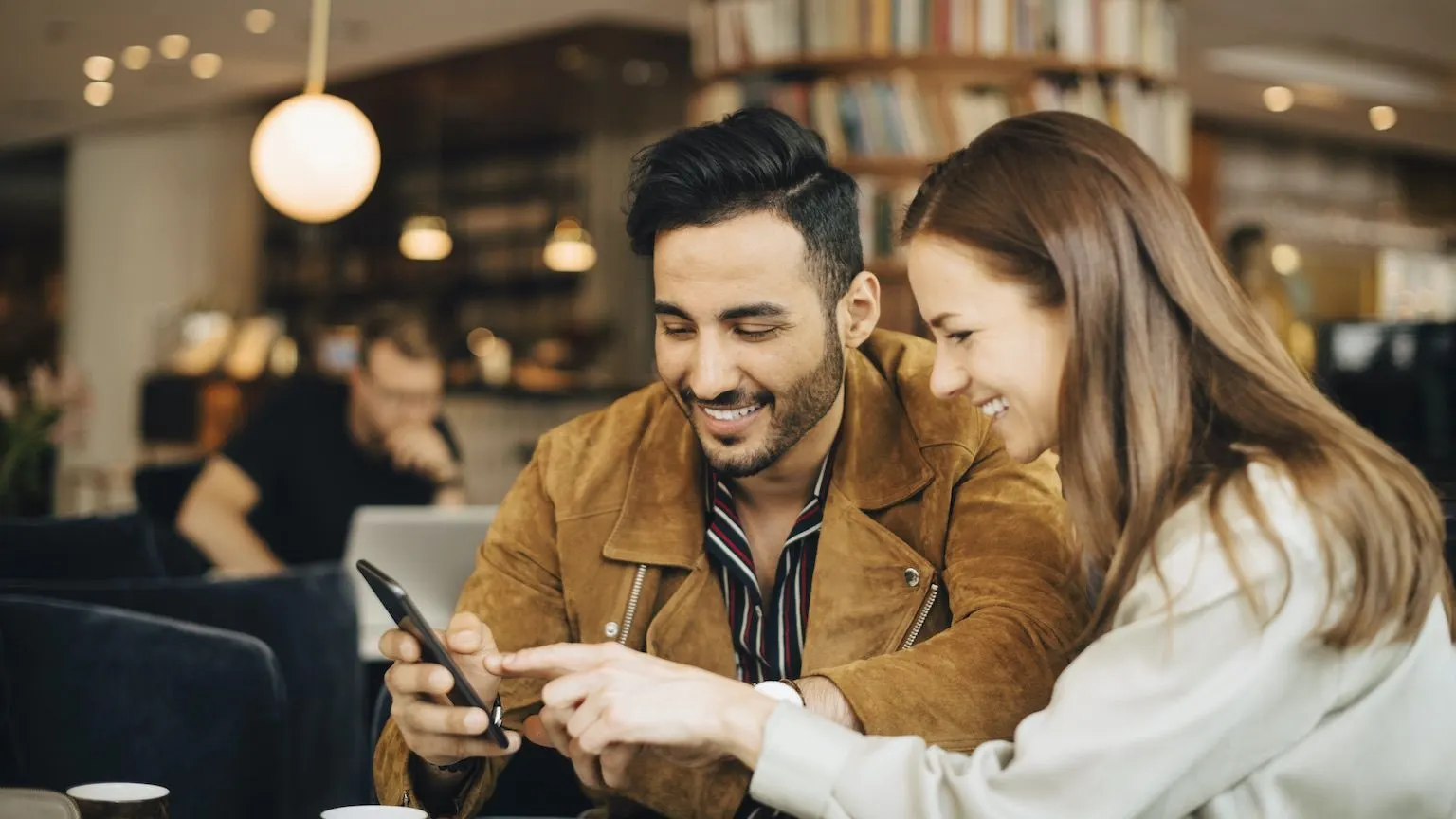 We're reader-supported and may be paid when you visit links to partner sites. We don't compare all products in the market, but we're working on it!
If you're saving up Emirates Skywards Miles for future reward flights or premium upgrades, a credit card gives you a way to earn miles per $1 spent on your shopping and other eligible spending. Some cards also offer introductory bonus points that can give your frequent flyer balance a big boost.
So if you want to earn Skywards Miles when you're on the ground, use this guide to compare a range of credit card options in Australia. We also go through the key details to consider so you can find an Emirates credit card that will help you reach your frequent flyer potential.
Compare Emirates credit cards
There is only one direct-earn Emirates card in Australia but the cards here earn points that you can transfer to the Skywards frequent flyer program.
Compare these Emirates Skywards credit cards
Emirates Citi World Mastercard. Enjoy an introductory 60,000 bonus Skywards Miles and earn up to 1.5 points per $1 spent.
Citi Prestige. Get 200,000 Citi reward Points when you spend $7,500 or more on eligible purchases within the first 60 days. Transfer your points to your Emirates Skywards Miles account, with a conversion rate of 2.5 Citi Points to 1 Skywards Mile.
American Express Platinum. This card offers up to 200,000 bonus Membership Rewards points and up to 2.25 Membership Rewards point per $1 spent, with a 2:1 conversion rate to Emirates Skywards Miles.
How can I earn Emirates Skywards Miles with a credit card?
There are only a few Emirates credit card options in Australia. In fact, the Emirates Citi World Mastercard is the only one directly linked to the program. It earns between 0.5 and 1.5 Skywards Miles per $1 spent on eligible purchases and offers complimentary Emirates Lounge passes and a chauffeur service to and from the airport once a year when you're travelling with Emirates.
The other way to earn Skywards Miles through a credit card is to transfer reward points to your Skywards account. You can do this if you have a credit card that earns American Express Membership Rewards, Citi Rewards, Diners Club Rewards or Suncorp Rewards. With this option, your reward points will be converted to Skywards Miles at a set rate, which depends on the rewards program and the type of card.
Reward point transfer rates
To help you work out how many Emirates Skywards Miles you'll get with a reward credit card, we've created the following table that shows transfer rates for different credit card rewards programs. While these transfer rates are publicly listed on each provider's rewards program website, they can vary depending on your card. Where possible, we've included details for any different transfer rates within the same rewards program.
Credit card provider
Rewards program
Point transfer rate
American Express
Membership Rewards

2 Membership Rewards = 1 Emirates Skywards Miles

Citi
Citi Rewards

Citi Rewards, Citi Premier (existing customers only): 3 Citi Rewards points = 1 Emirates Skywards Mile
Citi Prestige: 2.5 points = 1 Emirates Skywards Mile

Diners Club
Diners Club Rewards

2.5 Diners Club Rewards points = 1 Emirates Skywards Mile

Suncorp Bank
Suncorp Rewards

3 Suncorp Bank Rewards points = 1 Emirates Skywards Mile
If you get a credit card linked to one of these rewards programs, you can log in to your rewards account to see all the relevant point transfer details and requirements. This includes the exact point transfer rate that applies to your card, as well as minimum and maximum transfer amounts.
How to compare Emirates credit cards
When you're looking for a credit card that earns Emirates Skywards Miles, it's important to weigh up the different features and costs so that you can find one that's right for you. Here, we go through some of the key details to think about.
Bonus points offers
Some frequent flyer credit cards offer thousands of introductory bonus points when you meet the offer requirements. Here are the key details to look out for:
Spend requirements. Once you're approved for a credit card with a bonus point offer, you usually need to spend a certain amount in a set period to get the points. For example, an offer might say you need to spend $3,000 in the first 3 months to earn the bonus points. Make sure that the offer's spend requirement fits with your budget and avoid spending just for the sake of earning points.
Eligibility. Most bonus point offers are only available to new customers. This means you usually can't get bonus points if you already have a credit card with the same provider, or if you've had one with that provider in the past 1-2 years.
Application deadline. Credit card bonus points offers are only available for a limited time, which means you need to apply before an offer's end date if you want to earn bonus points.
Transfer rate. For Emirates Skywards Miles specifically, you should check how many points you'd get by transferring bonus rewards points to your frequent flyer account. For example, if a card offered 100,000 bonus reward points and a Skywards Miles transfer rate of 3:1, you'd get around 33,333 Skywards Miles if you met the offer requirements and transferred those points.
Earn rate
The earn rate is how many points you get per $1 spent on eligible purchases. This rate has a big influence on the overall value of the credit card, which makes it important to look at the following details.
Emirates Skywards Miles per $1 spent. With most Emirates credit card options, you'll need to transfer points to Skywards Miles. You can use the transfer rate to work out the equivalent earn rate per $1 spent. For example, if a card earns 1 rewards point per $1 and a transfer rate of 2:1, the equivalent Skywards Miles earn rate would be 0.5 miles per $1 spent. The number of Skywards Miles you earn with a credit card ranges from 0.16 to 1.5 Skywards Miles per $1 spent. But the lowest earn rate would be 0.16 miles per $1 (if you had a card with a 3:1 point transfer rate and an earn rate of 0.5 points per $1).
Points caps and reduced earn rates. Some lenders reduce or cap the number of points you can earn each month up to a set spending limit. For example, the Emirates Citi World Mastercard earns 1 Skywards Mile per $1 on eligible purchases in Australia, up to $3,000 per statement period. It then earns 0.5 Skywards Miles per $1 spent for the remainder of the statement period, up to a total spend of $10,000 for that statement period. If you think you'll usually spend more than the points cap amount on a particular card, look for one that's uncapped or has a points cap that is higher than what you usually spend in a month.
What is an "eligible purchase"?
Most frequent flyer and rewards cards – including Emirates credit card options – earn points per $1 on your everyday spending including supermarket shopping, dining, petrol, online streaming subscriptions and general retail purchases. Transactions that don't earn points typically include cash advances, balance transfers, BPAY payments and account fees and charges. You can check the rewards program terms and conditions for full details, or contact the credit card provider to find out if a specific transaction will or won't earn points.
Rates and fees
The overall cost of a credit card has a huge impact on how much value you get from rewards (and other perks). This includes:
Annual fee. Standard annual fees for credit cards that offer Emirates Skywards Miles range from $120 to $700 or more. Some cards may also offer a reduced or $0 annual fee for the first year or for the life of the card. When you're comparing cards, make sure the cost of the annual fee doesn't cancel out the value of the Skywards Miles you think you'll earn from paying with the card each year.
Interest rates. Most reward and frequent flyer credit cards have high interest rates of around 19.99% p.a. to 20.99% p.a. for purchases. If you don't pay your balance off in full each month, interest charges could quickly offset the value you get from earning Skywards Miles. If you do pay off your credit card each month, most cards will offer you an interest-free period on your purchases. You can learn more about how it works in Finder's guide to interest-free days.
Introductory rates. Some cards offer introductory 0% p.a. interest rates for purchases or balance transfers. This gives you a way to save on interest costs in the short-term, but keep in mind that any balance left at the end of the introductory period will be charged interest when the 0% p.a. rate reverts to the standard rate.
Other fees. Check the international transaction fee if you think you'll shop with a lot of overseas retailers (including online), as this fee typically costs you 2–3% of each international transaction. It's also worth checking the card's cash advance charges, late payment fees and whether a rewards program fee applies.
Other benefits
Credit cards that offer Emirates Skywards Miles may also offer a range of other complimentary extras. Some common perks include:
Airport lounge access. Frequent flyer and rewards cards may offer you single-use lounge passes each year you have a card, membership to a service like Priority Pass or even a mix of lounge options so you can relax in style before a flight.
Airport transfers. A small selection of cards offer complimentary airport transfer services, including the Citi Prestige and the Emirates World Mastercard.
Complimentary travel insurance. Lots of premium credit cards offer complimentary international travel insurance when you pay for overseas trips using the card. Some cards also offer interstate flight inconvenience insurance, transit accident insurance or rental vehicle excess insurance. This Finder guide has more details on credit cards with complimentary travel insurance. As with any insurance, the eligibility, excess costs and claims processes vary. You should read the insurance booklet for full details of any cover.
Complimentary purchase insurance. This includes purchase protection insurance that covers the cost of damage or theft in the first 90 days you have an item, extended warranty cover that gives you a longer warranty period on eligible items, refund protection cover and price-guarantee schemes that cover the difference in costs if you buy something then find it cheaper somewhere else. Remember to read the insurance booklet for details of exactly how each type of cover works on a card.
Concierge service. A credit card concierge can help you save time on tasks such as booking restaurants, organising events, planning travel or even getting tickets to big events.
Hotel benefits. Some cards offer exclusive benefits with hotel partners. For example, you can get a fourth night free when you book a hotel through the Citi Prestige Concierge, while the American Express Platinum charge card offers complimentary Accor Plus membership valued at $399 per year.
Travel credit. There are a few credit cards that offer flights or travel credit each year. This can be a simple way to offset the cost of the annual fee – but only if you can actually make use of the credit.
How to apply for an Emirates credit card
You can apply for an Emirates credit card online in around 15 minutes. Once you've chosen your card, make sure you meet the eligibility requirements, which usually include:
Age. The general age requirement for these credit cards is 18 years old.
Residency status. You must be an Australian citizen or permanent resident to apply.
Income. Some credit cards require you to earn a specific amount of money before you're eligible to apply. Be sure to check the "Application Requirements" for these details.
If you meet the requirements for your chosen card, you can apply online by filling out a secure form. To speed up this process, make sure you meet the following requirements:
Personal details. You will be asked to provide personal information including your name, address and identification details such as your driver's licence number.
Employment information. This includes your current position and salary, as well as your employer's contact details. You may also need to provide several recent payslips to confirm these details.
Other financial details. You'll need to provide details of any assets you have, such as properties, investments or savings, as well as debts such as existing loans or cards. You'll also need to provide an estimate of your regular household spending on essentials such as groceries and utility bills.
Emirates credit cards give you an easy way to earn more Skywards Miles for your everyday spending. These cards often include many other benefits and costs, so comparing several options will help you find a frequent flyer credit card that fits your budget and your goals.
Frequently asked questions about Emirates credit cards
Do I have to be an Emirates Skywards member to earn Skywards Miles through a credit card?
Yes, you do need to be a member and will need to provide your Emirates Skywards membership details before you can get miles through a credit card. You can join the Emirates Skywards program for free online if you're not already a member. For direct earn credit cards, the miles you earn will be automatically credited to your linked Skywards account. If you're transferring points from a rewards card, you'll need to provide your Emirates Skywards frequent flyer account details and before you can transfer your points to your Skywards account.
"Will earning Emirates Skywards Miles through a credit card stop my miles from expiring?
No. Emirates Skywards Miles expire three years after they are earned, regardless of your account activity. In some circumstances, Emirates Skywards may let you request an extension of 12 months on your miles, or reinstate them after they have expired. But this is separate to having a credit card that offers Skywards Miles. If you're worried about your Skywards Miles expiring, contact Emirates to see what options are available.
Can I get an additional card and would it earn miles as well?
Depending on the credit card you choose, you could request an additional cardholder for your account. The additional cardholder would then be able to earn miles on eligible spending. These miles would be added to your Emirates Skywards account (as the primary cardholder), along with any miles you earned from your credit card spending. Note that some cards may charge an annual additional cardholder fee for this option and you would still be responsible for paying off the balance on your Emirates credit card account.
How do I make use of the chauffeur-driven transfer with the Emirates Citi World Mastercard?
Purchase your Emirates flight ticket using your Emirates Citi World Mastercard, then make your booking with the Emirates reservation office a minimum of 72 hours prior to departure. Mileage restrictions may apply, and the maximum capacity per car is two adults, two suitcases and two carry-on bags. Extra charges may apply if a larger car or infant car seat is requested. This service is only available if you fly on a Emirates-operated flight number and aircraft, and excludes Trans-Tasman flights, Skywards Miles redemption tickets, travel industry tickets and group bookings. See the Emirates Citi World Mastercard webpage for more details.
Can I use my Skywards Miles to redeem flights other than with Emirates?
Yes, you can use your Skywards Miles towards eligible flight with Emirates partner airlines. These include Air Mauritius, Alaska Airlines, Bangkok Airwards, Copa Airlines, easyJet, Japan Airlines, Jet Airways, JetBlue, Jetstar, Korean Air, Malaysia Airlines, Qantas, S7 Airlines, South African Airways and TAP Portugal.
More guides on Finder
Finder's RBA Cash Rate Survey: 60% of experts blame BNPL for drop in credit cards

Credit cards are being used less and experts say Buy Now Pay Later services such as Afterpay and Zip are to blame, according to new research from Finder. In this month's Finder RBA Cash Rate Survey™, 39 experts and economists weighed in on future cash rate moves and other issues related to the state of the Australian economy.

HSBC Platinum Credit Card

This card offers 0% interest on balance transfers for 36 months, a discounted $29 first year annual fee and platinum benefits including airport lounge passes and complimentary insurance covers.

American Express Velocity Business Card

The American Express Velocity Business Card earns points per $1 spent and offers complimentary travel insurance and two complimentary Virgin Australia lounge passes each year.