Professional Indemnity Insurance in Australia
Protect your business from potential legal costs and claims with Professional Indemnity Insurance.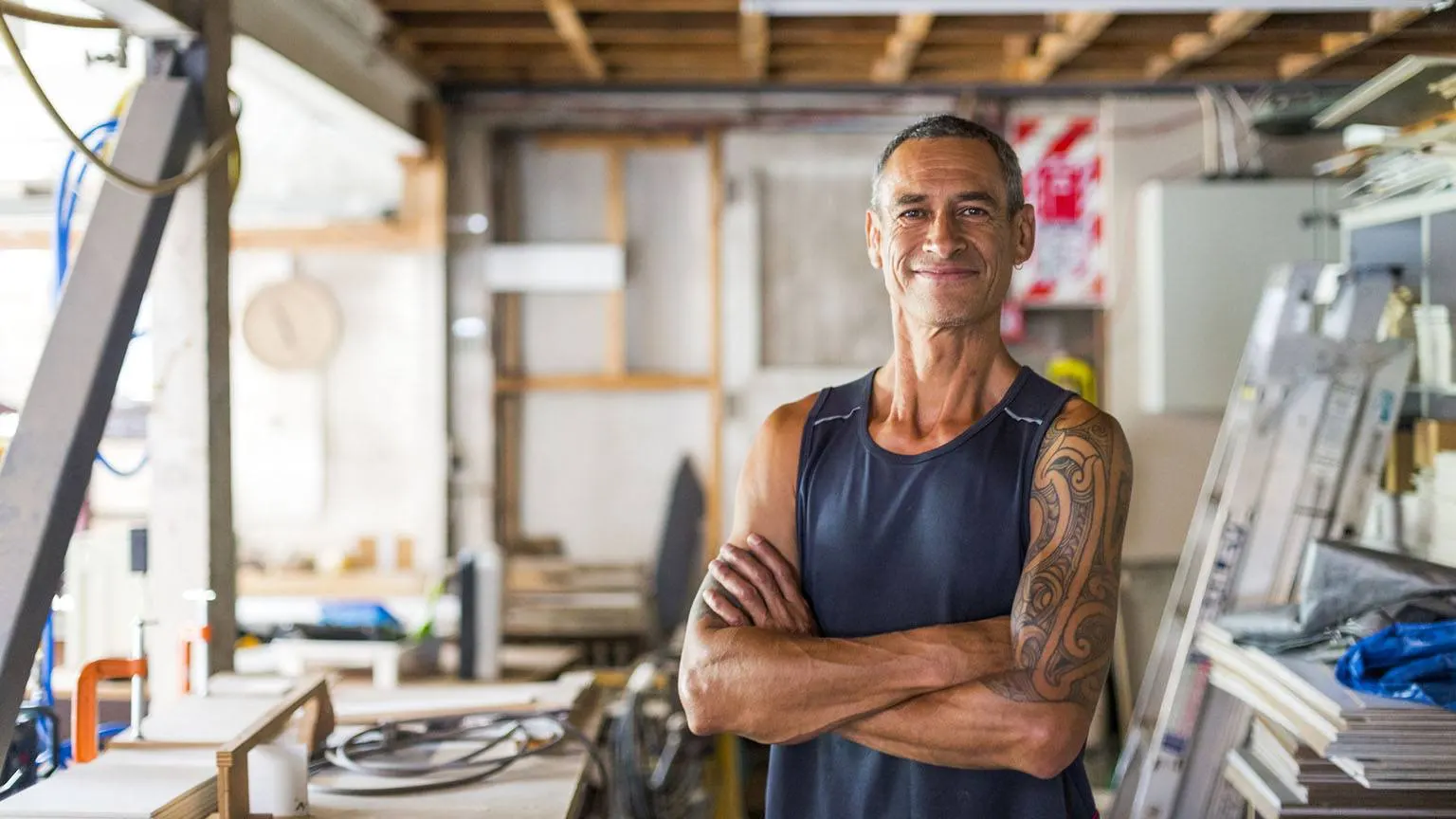 We're committed to our readers and editorial independence. We don't compare all products in the market and may receive compensation when we refer you to our partners, but this does not influence our opinions or reviews. Learn more about Finder.
Does your business rely on providing a professional service or advice? If so, there's always the chance of human error and this can leave you liable if something goes wrong.
What is professional indemnity insurance?
Professional indemnity (also known as personal indemnity insurance, or PII) is designed to cover the potential costs of unforeseen mistakes for both self-employed workers and businesses across many different industries.
For example: The legal fees and settlement costs to a client if you provide incorrect advice.
---
As a professional you probably know what you're doing. However, there's always a chance of making errors. What seems like a innocent mistake can actually cost you a lot of money.
Let's say you're building surveyor and you issue a permit for a housing project and later the property owner finds issues with the building (and sues the builders). The fault may come back to you e.g. for not properly checking the building plan before issuing a permit.
This is where professional indemnity (PI) insurance comes in.
If you are ready to speak with a consultant about different business insurance options available, simply enter your details in the form. Keep reading if you want to learn more about the different types of cover available.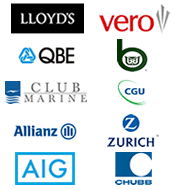 Some quick tips when getting a quote
---
Want to know more about how professional indemnity insurance works?
Skip ahead
Is it right for me?
How it works
What's covered (and what's not)
Professional indemnity is designed to cover the policyholder for any third party damage that may be incurred if a client files a claim. Any ensuing compensation that may be required to be paid to the client from the individual or business is also covered.
Some policies will offer cover for claims from clients for financial loss, bodily harm or damage to property due to errors in the provision of the service. An example could be a medical professional providing incorrect advice and then having to cover the clients subsequent medical expenses.
What is covered
Damages and compensation costs against you
Legal fees
Court fees
Public relations fees
The cost of investigation
Defamation
What is NOT covered
Damages to property
Fraud
Accidental injury
Damages from intentional acts
Intentional damage
Detailed list of examples
Do I actually need professional indemnity insurance?
Any time advice is provided to clients, you should consider professional indemnity insurance.
Despite your utmost care, mistakes and lack of judgement can happen in the workplace and will often lead to the professional's client seeking compensation for damages. A professional can still be liable for losses even if the mistake was not a result of their own negligence. Even if the claim is illegitimate, you may still need to go through the legal process of defending yourself against it.
Professional indemnity insurance ensures your business can continue to operate despite having to cover legal costs.
Here are some situations where professional indemnity insurance could be applicable:
You offer a professional service. If a small mistake in your work could cause your client grief then cover is essential e.g an architect who incorrectly develops a building plan.
You consult or provide advice e.g. if your advice causes harm then you could be eligible to be sued.
You treat people or even animals e.g. a veterinarian or a medical consultant.
Case studies for specific occupations
Some of the industries now prioritising professional indemnity insurance include financial advisers, lawyers, tradespeople, marriage celebrants, beauty therapists, engineers, personal trainers and graphic designers. Here are some real life examples of professional indemnity insurance claims:
Are you employed or a contractor?
Most Australian workers are covered under their employer's liability cover, however any worker carrying out any consulting or contracting work must ensure that they have adequate and appropriate professional indemnity insurance in place.
All professionals should take the time to review the current cover they have in place and assess whether it is worth them taking out additional cover to ensure they are protected from claims against errors or omissions they have made in the provision of their professional activities.
Services that generally require professional indemnity insurance
As mentioned previously, anyone that provides advice or a service to another in an established discipline is a potential candidate for professional indemnity insurance. Some typical professions that will usually require professional indemnity insurance include:
Consultants
IT professionals
Architects and designers
BAS Agents
Engineers
Recruitment Consultants
Veterinarians
Many professions work closely with Australian governing bodies to determine an appropriate level of professional indemnity cover that is required for their profession. Regulations around what types of insurance are mandatory for different industries can vary from state to state. It might be best to consult with your industry body to get a clear understanding of the specific types of cover you require.
When is Professional Indemnity Insurance compulsory in Australia?
What about these types of business activities?
Professional indemnity insurance cost
An average professional indemnity insurance policy costs $551. However, costs can vary widely depending on the policy, provider, industry you work in, your turnover and the risk associated with your business. To give you an idea of the costs, we looked at the cost of professional indemnity insurance for a tax agent to get a rough idea of how much it costs.
| Insurer | Yearly cost | Monthly cost | Excess payable on claims |
| --- | --- | --- | --- |
| Berkley Insurance Australia | $346.91 | No options to pay on a monthly basis | $0 Excess |
| AIG | $527.73 | $43.54 per month | $1,000 Excess |
| Vero | $547.17 | $45.15 per month | $0 Excess |
| UAL | $659.66 | $54.43 per month | $1,000 Excess |
| QBE | $677.71 | $55.92 per month | $1,000 Excess |
| Average cost | $551.84 | $49.76 | $600 |
Data was taken from our quoting engine on February 2018. We used a sole trader tax agent looking to get $250,000 in professional indemnity insurance cover.
Features of professional indemnity to understand
There are some important policy features that you should understand when it comes to professional indemnity
Professional indemnity is designed on what's known as a 'claims made' basis. This means the insurer who you were with at the time a claim is made is responsible for handling the claim. As opposed to the insurer you had at the time of the event occurring (unless you are using the same insurer). Here's a general idea of what it looks like
| 'Claims made' vs 'Claims occurring' | Policy type | When is the policy 'active'? | What's this mean? |
| --- | --- | --- | --- |
| Claims made | Professional Indemnity Insurance | The day you become aware of a claim and give notice to the insurer. | If you switched insurers after the event occurs, but the claim is made under a new insurer then they must handle the claim. |
| Claims occurring | Public Liability Insurance | When the event that results in a loss occurs. | If you switch insurers after the event occurs, the old insurer is still responsible for handling the claim. |
This means that the insurer must work to settle the claim even if the event leading to the claim took place when the policyholder was insured under another policy. This ensures that workers that have changed employers are still covered for events that took place for service provided to previous clients.
It is not unusual for many claims against professionals and businesses
a few years after providing
service to the client.
Run off cover provides an extension of the policy cover after policyholder has stopped trading e.g. the business has been sold, foreclosure, a merger or the policyholder has retired.
How long should run off cover be taken out for?
This will vary between individuals and organisations. Government bodies can provide advice on an appropriate run off period based on the service provided. It is best to review the legislation on the profession to determine how long following the provision of the service that claims can be filed and legal proceedings commenced against a professional.
Fidelity insurance is a form of additional cover that protects the policyholder for direct losses suffered as a result of dishonest acts of their employees. Fidelity insurance generally covers loss or misappropriation of client's funds that were under the control an employee in their business. This cover can be taken out as a separate policy or included as an extension of the standard professional indemnity insurance policy. Common exclusions for fidelity insurance
Loss must be discovered by the insured during the period of insurance
Insurer must be notified of loss within a specified period of time. This will be outlined in the policy disclosure statement
Cover is not provided for losses that have occurred following the discovery by the insured of such conduct by the principal, director or employee or after the insured had reasonable grounds for suspicion of the act occurring
Indirect or consequential loss is generally not covered. This may include liability to third parties, trading losses, investigation costs or damages of any kind
Insured must be able to substantiate to the insurer any loss covered by this policy extension
Each policy will have a sub-limit applied for liability payable to the insured in the event of a loss occurring
The different types of liability cover in Australia
3 tricky terms to also be aware of
The retroactive date refers to the date after which your professional indemnity insurer will cover any acts, errors or omissions committed by you. In other words, any acts, errors or omissions that occur prior to this date will not be covered by your policy. There are two ways in which the retroactive date can be listed – unlimited or specified – so you'll need to check the fine print of your policy to see which definition your insurer uses.
Unlimited Retroactive Date: The insurer will cover claims relating to acts, errors or omissions regardless of when they occurred.
Specified Retroactive Date: Policy restricted to cover claims that arise from acts, errors or omissions that occur after the date outlined in your policy documents.
Some insurance brands limit the retroactive date to the time your business first took out professional indemnity cover but, ideally, you will typically hope for the retroactive date to not be any later than the date your business began offering services to customers. If you change to a different professional indemnity insurer, in most cases the retroactive date in place will be carried forward by the new insurer so that past work you have performed is still covered.
The limit of indemnity is the maximum amount an insurer will pay in regard to any one claim made against you. However, it's important to check whether your policy has a costs inclusive limit of indemnity or a costs exclusive limit of indemnity.
Costs Inclusive: Includes defence costs in the maximum amount it will pay for a claim. So if your policy offers $3 million cover, costs inclusive, and if a claim is made against which requires you to pay a liability of $3 million to the claimant but also sees you incur legal defence costs of $300,000, your policy will only cover the $300,000 of legal costs plus $2.7 million of liability. That leaves you with $300,000 left to cover out of your own pocket.
Costs Exclusive: Legal defence costs are covered in addition to the limit of indemnity, which means it could be a more desirable option for most businesses.
It's also important to check whether the excess payable under your professional indemnity insurance policy is costs exclusive or costs inclusive. With a costs exclusive excess, you won't have to pay an excess when you incur legal costs during the successful defence of a claim. Instead, you'll only have to pay an excess if you have to pay compensation in respect of a claim. On the other hand, a costs inclusive excess is payable when you incur defence costs – regardless of whether you end up having to pay compensation to the claimant or not. That's why it makes sense to look for a policy that offers a costs exclusive excess.
How much cover do I need?
Unfortunately there is no set answer for how much cover you should take out. Every business is different and there are different regulations in place for minimum cover required for certain professions. These requirements can also vary from state to state. Some other factors to consider that will impact what you pay for cover include:
Clause of contract. Most contracts will specify a minimum amount of cover that the worker must have in place to carry out the project.
Type of project and value. This is the correlation between the value and size of the project being undertaken and the workers exposure to claims for professional negligence
Perceived exposures. Assessment of possible causes of loss, injury or damage that may lead to a claim being brought against you.
Number of parties relying on advice. If the nature of the project means that advice will be passed onto more than one party, the worker may be liable for claims from other parties affected.
Cost of defending a claim. Some policies will have an additional limit applied for the actual cost of defending a claim. Lengthy court cases can quickly run into the tens if not hundreds of thousands of dollars.
Willingness to carry risk. This requires the worker to assess how much of the risk they are willing to carry themselves with a lower policy limit or by transferring the risk to other parties.
Cover for previous claims. Professional Indemnity Insurance is of a "Claims Made Basis" . This means that cover can apply for claims made against the worker for previous activities. With this in mind it's important to consider the potential value of claims in the future following inflation.
Determining an appropriate level of cover is no easy task. It's worth taking the time to speak with a financial adviser to help you assess the risks you are exposed to and what protection packages may be suitable.
Professional Indemnity vs Public Liability
Comparison
Professional Indemnity
Public liability Insurance
What's covered

Covers legal liability for claims arising from an act, error or omission of duty by the professional
Cover can include claims for personal injury, professional injury or financial loss
Provides cover for claims made for actual breaches of professional duty

Provides cover for legal liability due to personal injury or property damage caused by your business
Product liability is an extension of public liability providing cover for personal injury or damage caused by the use of your products
Cover may not always extend to claims for financial loss if there has been on injury or damage

Types of business it's designed for
Any business that provides professional advice to it's clients.
Any business that works with clients in public spaces.
More details

Does not cover accidental injury

Event giving rise to the claim will often have to occur within the period of insurance for cover to apply
The claimant must be able to establish that the cause of the loss has direct connection to the business.
Can I get covered for both under one policy?
One of the main reasons that people often get confused between these different types of cover is because many policies will provide cover for public, product and professional liability under the single policy.
How will I know if I have combined cover?
This is usually outlined in the product cover features and exclusions though it can be difficult for applicants to know exactly what events they will be covered for. Many professional indemnity insurance policies will have exclusions in place for injury or damages to property and vice versa. As an example, a professional indemnity insurance policy may have the cover extension that provides cover for claims arising out of "Manufacturing, Loss or Faulty Workmanship" though this may recognise personal injury or damage to property as a loss.
What are the risks of a combined policy?
The risk is that many policyholders may actually be significantly underinsured from particular losses by relying on one umbrella policy to provide adequate cover for public, product and professional liability. It is worth speaking to an insurance consultant to help them find and tailor a policy closer to their needs.
Learn more about how these two types of cover are different
How do I compare professional indemnity insurance?
With so many different cover options available on the Australian Professional Indemnity Insurance market, it is crucial that any sole trader or business looking to take out cover take the necessary steps to compare different options to ensure they are receiving adequate cover at the right price.
Default cover features: It is critical that anyone looking to take out cover closely review the cover features listed in the product disclosure statement to know exactly what liability they will be covered for. Refer to this section for an overview of typical cover options
Policy extensions: Most policies will offer a number of additional cover options to applicants to ensure there is an adequate level of cover in place. Such extensions may include run off cover and fidelity insurance
Limit of liability: Each insurer will clearly state the maximum compensation that will be paid for each claim within the product disclosure statement
Policy exclusions: Each insurer will have its own set of exclusions for when a policy will not be paid. It is critical that these are reviewed closely when comparing policies to avoid any surprises in the event that a claim is made further down the track. It is not enough to just skim over these…the conditions for payment must be closely reviewed and understood
Entities covered under the policy: Each policy will list the parties that will be covered under the policy. It is critical that any business owners looking to take out cover for employees and other entities related to their business that they have a clear understanding of whom exactly is covered for the provision of professional services
Professional services provided in the past: It is vital to have a clear understanding of how your insurer deals with claims for work that you carried out with a previous employer or while covered under a previous policy. Many policies will not recognise claims that have been made outside of their retroactive date
Cooling off period: Each provider will offer a cooling off period whereby you will have the option to cancel your cover if you feel it does not meet your needs. This is generally about 21 days
Claim conditions: Insurance brands will have conditions in place for the payment of claims for different liability faced by the insured. Some key aspects of the insurers claims conditions to review include;

Alteration to risk
Assignment
Authorisation
Cancellation / Termination
Changes to the policy
Worldwide territorial / jurisdictional limits
Get a quote for professional indemnity
When is professional indemnity insurance compulsory in Australia?
Depending on your location and occupation, you might need to get professional indemnity cover before you can legally provide your services.
Certifications
Other times, it might not be mandatory, but will be required in order to develop your career. For example, you are required to hold professional indemnity insurance in order to become a Certified Practising Accountant in Australia.
Industry requirements
Meanwhile, other industries have professional indemnity insurance requirements all over Australia. For example, you cannot practice as a physiotherapist in Australia without professional indemnity insurance.
While care has been taken to ensure the accuracy of the following information, it is not comprehensive and may be subject to changing legislation. Business insurance brokers or industry representatives may be able to help you find information for your situation and profession.
Real estate and stocks
In New South Wales, you must hold professional indemnity insurance if you have a license issued under the Property, Stock and Business Agents Act 2002.
This includes professions such as real estate agents, stock and station agents, business agents, strata and community managing agents, and on-site residential property managers.
Requirements
To meet the requirements, your mandatory professional indemnity insurance must have the following:
Minimum amount of cover. A minimum of $1 million cover for any one claim and $3 million in aggregate for all claims made during a period of insurance.
Liability cover. Cover for liability arising from negligence, unintentional misleading or deceptive conduct, breach of professional duty, defamation, interference with intellectual property rights, employee fraud or dishonesty.
Cover for you and your employees. Cover for yourself and any applicable employees or agents
When am I exempt?
You are exempt from mandatory cover in the following situations:
If you are a license holder who does not carry out professional activities under the license. For example, you may be currently unemployed, employed in a different industry or a trainer rather than a practising professional.
For commercial property agency work in relation to any property exceeding $10 million in value
For commercial property agency work carried out by a corporation on behalf of an affiliate that holds the required professional indemnity insurance.
Who else might require professional indemnity?
Other professions may also be required to hold professional indemnity insurance before commencing practice. For example, architects are required to hold an appropriate level of cover for the project they are undertaking and inform their clients of what level of cover they have.
Professional indemnity insurance may be required in certain areas, such as if you provide consultation or advice to clients on the following:
Design work or architecture
Financial planning
Management of their businesses or interests
Professional indemnity insurance may also be required for a building industry consultant who wants to qualify for government contracts.
In Victoria, you may be required to hold mandatory professional indemnity insurance in the following situations:
Your business operates in an area similar to the ones specified above.
You are a healthcare practitioner.
You are a lawyer or legal practitioner. There are a range of exemptions to this requirement, although you may be required to disclose your lack of insurance to prospective clients.
You are an architect. You must provide evidence of your professional indemnity insurance annually. Cover must be automatically re-instating, must be at least $1 million and at least 20% of your cover must be for legal defence purposes.
Community organisations may be required to hold professional indemnity insurance. Some of these organisations may be eligible for cost-savings by accessing cover through a state program. Eligible organisations can include the following not-for-profit organizations:
Health care centres, public hospitals, drug and alcohol facilities, hospice care centres, community health centres and others.
Kindergartens, youth accommodation, family support, disability accommodation support, community housing, financial counselling and others. For-profit businesses that work in these fields may be covered for professional indemnity insurance through the same insurance programs.
Professional indemnity insurance, along with public and product liability insurance as well as directors' and officers' liability, is mandatory for some private businesses within these industries.
Professional indemnity insurance is mandatory when providing a range of services and in a range of different situations. These include the following:
Construction work. Building indemnity insurance is mandatory for building contractors performing domestic construction work that costs more than $12,000 or requires council approval. This includes new buildings, renovations and extensions. Construction cannot legally commence on these projects until the contractors have the required building indemnity insurance.
Healthcare services. Professionals providing healthcare services in SA may be required to hold at least $10 million of professional indemnity insurance and $10 million of public liability insurance in different situations, such as when they are external staff providing healthcare services in a hospital.
Legal services. Legal practitioners in South Australia are generally required to either hold professional indemnity insurance or to seek a specific exemption from this requirement.
Architectural services. Architects are required to hold at least $1 million of professional indemnity insurance.
Membership for some prominent industry organisations may require professional indemnity insurance, while other industries, such as health care, may also require it.
Wider healthcare services. Public sector healthcare providers may be required to hold professional indemnity insurance, either through a state scheme or another insurer.
Nurses, nurse practitioners and midwives. Registered nurses, nurse practitioners endorsed under national law and related education providers as well as employers of registered nurses and nurse practitioners are all required to hold professional indemnity insurance in addition to specific other forms of cover. It is illegal to practice nursing in the NT, including volunteer work or on behalf of any other organisation, without this type of insurance.
Legal practitioners. Practicing certificates from the NT Law Society cannot be issued without proof of adequate professional indemnity insurance. You must get the insurance prior to commencing practice, and you cannot get it backdated.
Here's are some industries that require professional indemnity in the Australian Capital Territory:
Architects are legally required to hold professional indemnity insurance before commencing practice in the ACT.
Practising lawyers in the ACT are required to hold professional indemnity insurance (with a minimum of $1.5 million in cover) when holding an ACT Law Society practising certificate.
Government professions and organisations hold professional indemnity insurance through existing programs.
Mandatory indemnity insurance in Tasmania:
Building and construction. Working in these areas may require professional indemnity insurance in line with state government legislation.
Engineering and design. Engineering and design professionals are required to hold professional indemnity insurance.
Medical services. The Health and Community Service Union in Tasmania requires members to be covered by the organisation's insurance policy, which means members, such as ambulance drivers, nurses, physical therapists, paramedics and others are required to hold professional indemnity insurance and malpractice cover of up to $10 million per claim, including Good Samaritan Acts Endorsement cover.
PI insurance is compulsory for architects. Architects are generally required to have at least $1 million in cover before being given a license to operate.
How do I make a claim?
In the event that a claim is made against the insured, it is their duty to inform the insurer as soon as possible. Notice is to be put in writing and sent to the insurer by courier, fax or certified mail. The insurer will recognise that notice has been received once their underwriting division has received the notice. Every letter, demand, writ, summons and legal process pertaining received by the insured related to the claim must also be forwarded across to the insurer. Most insurance brands will have claims form located on their website for the insured to complete. These will usually be comprised of the following sections:
Details of the insured
Policy details
General information about the claimant or potential claimant
Details of the insured's retainer/contract
Details of the claim or circumstance
Details of the insured's response
List of relevant documents that have been attached to the claim form
Insured's declaration
Some final questions you might have
Receive quotes for professional indemnity insurance
Picture: GettyImages
More guides on Finder