Professional Indemnity Insurance in Australia
Protect your business from potential legal costs and claims with professional indemnity insurance.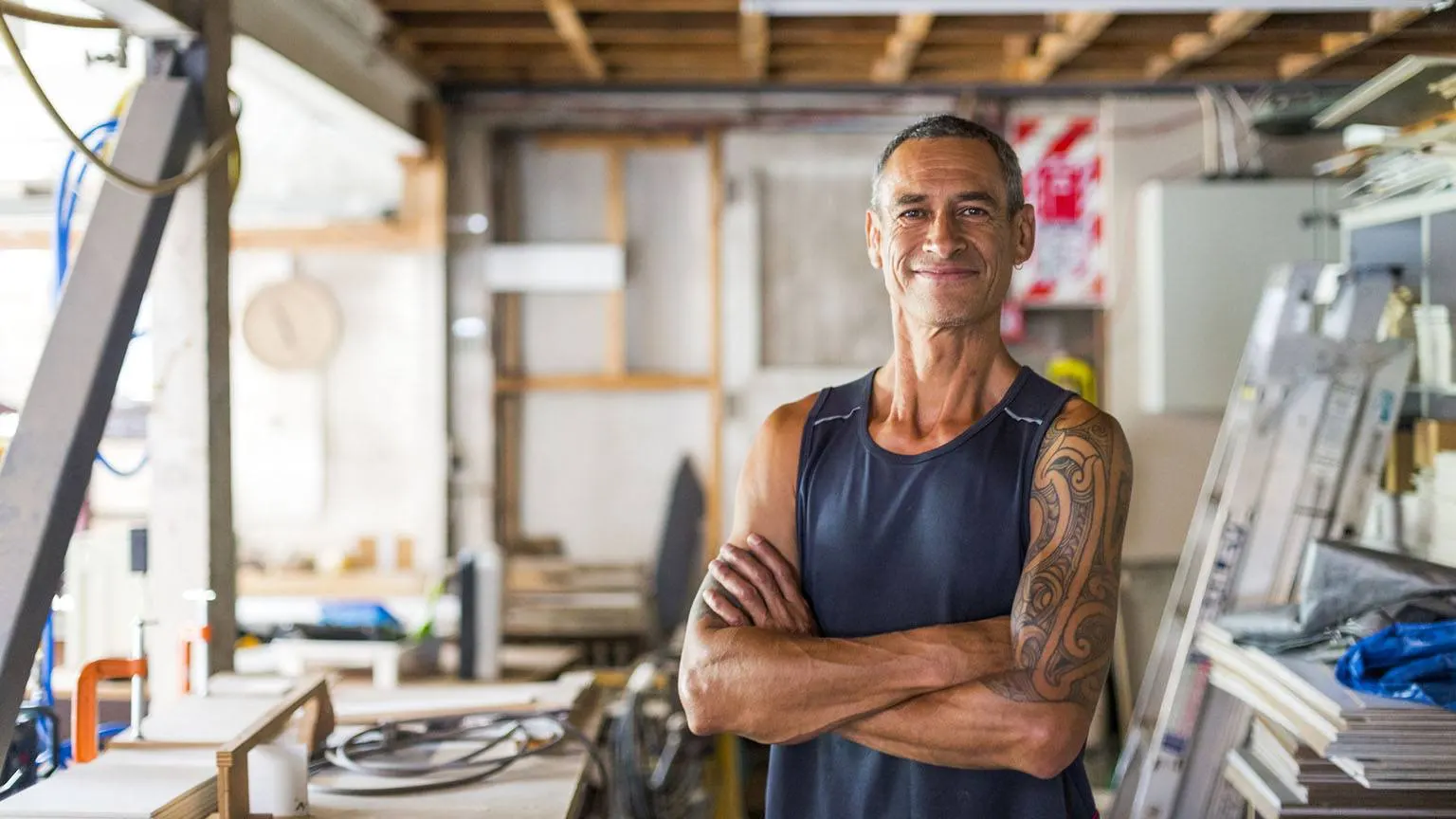 We're reader-supported and may be paid when you visit links to partner sites. We don't compare all products in the market, but we're working on it!
Does your business provide a professional service or advice? If so, there's always the chance of human error or a disgruntled client. This can leave you on the receiving end of a lawsuit - whether it's your fault or not. Professional indemnity insurance will help if that happens.
Get a quote for professional indemnity insurance
Professional indemnity insurance is tailored to your business. You can either get quotes online or enter your details to receive a call back from a broker.
Get quotes online Get a call back from a broker
What is professional indemnity insurance?
Professional indemnity insurance, sometimes called professional liability insurance, is designed to cover the potential costs that can come from workplace mistakes - or alleged mistakes - for self-employed people and businesses.
For example, if you survey a house and tell the prospective buyers that it's sound, but they later discover it has major structural faults, they may sue. Your professional indemnity insurance would help cover the costs of that court case.
Professional indemnity insurance can also protect you against unfair claims. For example, if a client falsely accuses you of shoddy work. Your policy would cover the cost of investigation, legal fees, and even the cost of defending your reputation.
How much does professional indemnity insurance cost?
That's tough to say. It'll depend on a few different factors including the type of work you do, your annual revenue, and the level of cover you'd like.
In February 2021, we requested three different quotes from five different insurers, to get a picture of how much professional indemnity insurance might cost for a self-employed tax agent with $150,000 annual revenue. Here's what we found:
| Brand | Cost for $250,000 cover | Cost for $500,00 cover | Cost for $1,000,000 cover | Excess payable on claims |
| --- | --- | --- | --- | --- |
| AIG | $644.38 | $649.05 | $994.35 | $1,000 |
| Berkley | $361.21 | $361.21 | $691.92 | $0 |
| DUAL | $479.31 | $479.31 | $644.44 | $1,000 |
| QBE | $327.75 | $415.24 | $619.38 | $1,000 |
| Vero | $389.20 | $411.07 | $498.57 | $0 |
| Average | $440.37 | $463.18 | $689.78 | $600 |
Data was taken from our quoting engine.
How much cover do I need?
That's another tricky one. Some industries set a mandatory minimum, but others don't.
The best way to figure out exactly how much cover you need is to talk to a broker or a financial advisor. They'll be able to help you pinpoint which policy might be best, and what level of cover is appropriate for your business.
Get advice from a broker
Professional indemnity insurance is complicated. Fill out the form below, to receive free advice from a broker.
If you are ready to speak with a consultant about different business insurance options available, simply enter your details in the form. Keep reading if you want to learn more about the different types of cover available.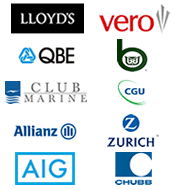 What's covered by professional indemnity
Professional indemnity is designed to protect you and your business if you ever make a mistake at work and the client sues. It'll also protect you if you didn't make the mistake, but you have an unhappy client who claims you did. But it won't protect against everything.
What is covered
| What's covered | Example |
| --- | --- |
| Breach of duty | You fail to lodge a client's important paperwork in time |
| Breach of privacy or confidentiality | You accidentally share a customer's personal information online |
| Defamation, libel or slander | You publish something online which damages a person's reputation |
| Intellectual property infringement | You accidentally breach copyright laws in a design you give to a client |
| Legal fees | The legal costs of investigating, defending and settling claims |
| Reputation repair | Public relations costs deigned to repair your reputation if it's damaged |
| Loss or damage to documents | A tax agency is severely damaged along with receipts given by clients |
What is NOT covered
| What is not covered | Example |
| --- | --- |
| Issues known prior to insurance | You receive a complaint from a customer then take out cover |
| Criminal conduct | You use your client's information to open a credit card |
| Damage to property | You visit a client's home and accidentally break something |
| Intentional acts | You use below-standard materials for a house you are working on |
| Fraud and dishonesty | You claim to have qualifications that you do not |
| Fines and penalties | If you are ordered to pay a fine, this is unlikely to be covered |
| Bankruptcy | If your business goes bankrupt, your policy won't cover related claims |
| Accidental injury | You a construct a faulty wall which ends up collapsing on someone |
Key factors that will affect your quote
Professional indemnity insurance isn't one-size-fits-all. Lots of different factors are taken into account when calculating the price you pay. They include:
Number of staff. The more staff employed at your company, the higher your premium will be. That's because as the number of employees grows, so does the chance of human error.
Annual turnover. Businesses with a lower annual turnover will enjoy lower premiums. That's because you face less financial risk than others.
Type of client. If you work on large-scale, multi-million dollar projects, your premiums will be higher than if your clientele is on the lower end of the spectrum.
Industry. Certain industries carry higher premiums as the potential cost of mistakes is higher. For example, a lawyer would face higher premiums than a graphic designer.
Claims history. Have you been sued before? If so, you'll likely face higher premiums than someone who hasn't.
Benefits. Not all policies are created equal. A more comprehensive level of cover will cost you more money.
Excess. The excess is the amount you pay first, if you ever have to claim. The higher the excess, the lower your monthly premiums.
Some important things to understand
When looking for professional indemnity insurance, you'll come across some terms you might not have heard of before. We've cleared them up for you here.
Term
What it means
Claims made
If you switch insurers after the event occurs, but the claim is made under a new insurer, the new insurer must handle the claim.
Run-off cover
Run off cover extends the policy after you have stopped trading. For example, if someone makes a claim after you've sold your business or retired.
Fidelity insurance
An additional cover that protects you against dishonest acts by employees. It can be taken out as a separate policy or included as an extension.
Policy retroactive date
The date from which your professional indemnity insurer will cover you. Typically, the retroactive date will either be unlimited or specified.

An unlimited retroactive date means the insurer will cover claims regardless of when they occurred. A specific retroactive date will only offer cover after a specific date.

Cost inclusive
Legal defence costs are included in the maximum amount your insurer will pay for a claim.
Cost exclusive
Legal defence costs are covered in addition to the limit of indemnity, which means it could be a more desirable option.
Do I actually need professional indemnity insurance?
In some cases, yes.
Professional indemnity insurance is a legal requirement in many industries. These vary between states so it's worth double checking.
Professional indemnity insurance is typically a basic requirement in business contracts, especially if you are dealing with other companies or councils.
Professional associations and industry bodies often require their members to have professional indemnity insurance.
Some industries require professionals to have professional indemnity insurance before they receive full accreditation.
Even if you don't technically need professional indemnity insurance, it's still a good idea to consider it.
No matter how careful you are, there is always the risk of error. Further, illegitimate claims can also end up costing you a lot of money, not to mention your reputation.
Professional indemnity insurance ensures your business can continue to operate despite having to cover legal costs.
Case studies for specific occupations
Here are some real life examples of professional indemnity insurance claims:
Accountant
An accountant advised their client that an expense was tax-deductible. The ATO investigated the claim and fined the client. The accountant was liable to pay legal fees to defend the claim and pay compensation to the client. Having professional indemnity insurance ensured those costs were covered.
Building inspector
A building inspector completed a pre-purchase report for a client buying a new house. It was later found that there was significant structural damage in the roof that was not identified in the report. The client sued the building inspector for damages. The building inspector's expenses were covered by their PI insurance policy.
Event manager
An event coordinator double-booked a room at a function centre, resulting in the cancellation of one of the events. The client whose event was cancelled made a claim seeking damages for lost business and to recoup expenses. The events coordinator was able to cover these costs because they had a PI policy in place.
Why price isn't everything
We understand that price is important - but it shouldn't be the only factor you look at when choosing professional indemnity insurance. Keep an eye out for insurers that:
Understand your industry and manage policies of other similar businesses.
Can produce evidence of favourable outcomes for clients
Are approved by your industry's governing body or membership association
Have clear policy guidelines regarding inclusions and exclusions
Take a personal approach and assess your business specifically
It is important to get a number of quotes and talk to a variety of insurers before committing to any particular policy.
Read more on this topic