Berkley Insurance
Want to protect your business? Compare policies from Berkley Insurance and get the cover that's right for your company.
Berkley Insurance Australia is a part of the W. R. Berkley group, headed by W. R. Berkley Corporation, a Fortune 500 company with more than US$20.5 billion in assets. Their global insurance model is founded on four essential principles:
Expert local underwriting
Excellent service
Fair and fast claims handling
Financial strength.
A general insurer specialising in business risk exposures, Berkley Insurance Australia offers a range of business insurance products including Management Liability Insurance, Professional Indemnity Insurance, Public and Products Liability Insurance.
The company's philosophy has been summed up aptly in the words of Mark Twain: "Do the right thing. It will gratify some people and astonish the rest." And this is the philosophy behind everything that they do.
If you are ready to speak with a consultant about different business insurance options available, simply enter your details in the form. Keep reading if you want to learn more about the different types of cover available.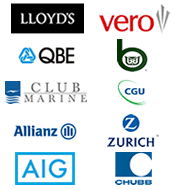 Berkley Management Liability Insurance
Berkley Insurance Australia's Management Liability Insurance is designed to protect a company and its directors and officers against claims arising out of wrongful acts committed during the management of the company.
Cover includes:
Legal costs associated with OH&S inquiries
Fines and penalties
General inquiry costs resulting from an investigation
Employment-related discrimination, harassment, bullying and wrongful dismissal
Discrimination or sexual harassment of third parties by company employees
Pollution defence costs
Automatic Retired Director or Officer cover for 84 months if cover is not replaced
Advances for defence of claims
Emergency defence costs
.
Crisis costs and PR expenses
Automatic Outside Directorship cover for not-for-profit boards
Superannuation trustees liability cover
Extradition bail bond costs
Run-off cover in a takeover or merger
Spousal, estates, heirs and legal representatives liability
Tax audit costs
Attendance compensation
Internet liability
Employee theft and third party crime.
Professional Indemnity Insurance
Berkley Insurance Australia's Professional Indemnity Insurance protects business professionals against claims for financial loss arising out of an alleged act, error or omission on their part.
Cover includes:
Court costs and legal advice
Employment practices liability
Fidelity cover for loss of finances for which they are legally liable
Negligence claims arising from alleged errors or incorrect advice
Civil liability claims resulting from their business activities
Infringement of intellectual property rights, including copyright and trademark infringements
Fines and penalties for breaches of Occupational Health & Safety or environmental legislation
Defamation, libel or slander
Loss of documents for which they are legally responsible
Run-off cover to cover claims that may arise at a later date
Public relations expenses to protect damaged reputations
Costs associated with any investigations and enquiries.
Public and Products Liability Insurance
Berkley Insurance Australia's Public/Products Liability Insurance protects the insured against claims arising from personal injury or property damage occurring in connection with the business.
Cover includes:
Sums payable for compensation arising from an occurrence connected with the business
Sums payable for compensation for injury or damage caused by any product
Defence costs and expenses
Costs of court attendance
Indemnity to other persons
Cross liabilities.
Personal injury to a third party includes:
Death, injury, illness, disease, disability, mental anguish or mental injury
Wrongful detention or imprisonment
Wrongful eviction
Assault or battery
Libel, slander, defamation of character or invasion of privacy.
Property damage includes:
Physical loss or destruction of tangible property
Loss of use of tangible property due to physical damage or physical damage to other tangible property.
Need to make a claim on your Berkley policy? Follow these steps
At Berkley Insurance Australia, their claims philosophy is a simple one: 'Play fair and pay early'. They believe the true value of an insurance product is how you're treated when it comes time to make a claim. And because of this, they endeavour to handle all claims professionally and efficiently to minimise the financial and reputational impact on their clients.
The steps involved in making a claim with Berkley Insurance Australia are as follows:
Take all reasonable precautions at the scene to prevent further loss, damage or liability
Do not admit liability
Advise police if property has been stolen, maliciously damaged or lost and obtain a copy of the police report as soon as possible
Record all details of third parties involved, including their insurer details if possible
Take photographs of the area and of the damage
Call Berkley Insurance Australia's claims department as soon as possible on 1300 783 593.
Compare Business Insurance Options from Berkley
With a range of insurance products tailored specifically to the needs of the business community, Berkley Insurance Australia has established themselves as a major player in the corporate insurance arena. And their focus on streamlining the claims process will no doubt continue to give them a competitive advantage in this highly competitive industry.
Speak with an adviser about getting Berkley Business Insurance today