AIG business insurance
Customise AIG business insurance so create cover that fits your needs.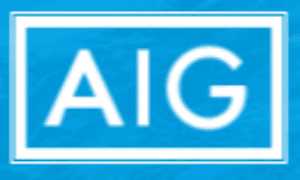 We're committed to our readers and editorial independence. We don't compare all products in the market and may receive compensation when we refer you to our partners, but this does not influence our opinions or reviews. Learn more about Finder .
AIG business insurance provides cover for small and medium-sized business, so you can reduce your exposure to risk, and recover faster if something unexpected does happen. Customers have also got the ability to customise their insurance, to create a tailor-made policy.
AIG's insurance packages offer all the essentials, including cover for damage, business interruption, liability, theft, and more. It's designed for Aussie businesses which have up to $10 million in assets per location and, up to $20 million in turnover.
A complete risk management solution
While many insurance companies offer SMEs a one-size-fits-all solution, we make your confidence our number one priority, tailoring a solution that meets the needs of your business.
Exceptional claims handling
Our outstanding team of claims professionals will resolve your claim in a professional and efficient manner, getting you back up and running as quickly as possible.
AIG business insurance - features and benefits
As a major insurer with a long history in the industry, AIG has a lot to offer prospective business customers and professionals.
Financial strength. With over 90 million customers worldwide, AIG is a sound financial institution backed by industry accreditation.
Local knowledge. With offices in Sydney, Melbourne, Brisbane and Perth, AIG's Australian staff understand your particular business needs.
Comprehensive coverage. Because AIG has one of the most extensive ranges of products and services to cater for your business insurance needs.
Small business options. AIG has specific policies for small to medium businesses, such as their My Business My Choice package, which offers a complete insurance solution for SMEs.
If you are ready to speak with a consultant about different business insurance options available, simply enter your details in the form. Keep reading if you want to learn more about the different types of cover available.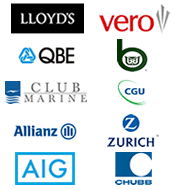 What types of business cover does AIG offer?
AIG Business Insurance includes a product for every kind of risk that a business might be exposed to. These products include:
Corporate Passport Travel Insurance. This is business travel insurance with a host of extra benefits including unlimited overseas medical and evacuation expenses, unlimited loss of deposits and additional expenses and 24/7 worldwide assistance.
Group Injury and Sickness Insurance. This product provides accidental injury and illness benefits for your employees and their dependents. It can also protect you against the financial effects of the loss of employee services.
Environmental. This suite of products provides cover for a variety of environmental exposures faced by businesses including losses from pollution releases, clean up costs, third party injuries and property damage claims.
Financial Lines. This range of products includes civil liability insurance, comprehensive crime insurance, data management liability insurance, directors and officers liability insurance investment managers' insurance and superannuation trustees' liability insurance.
Political Risk. This covers businesses with overseas interests for financial losses resulting from political perils such as confiscation of goods, foreign currency problems or political violence.
Surety. This provides surety solutions for a variety of risks in industries such as construction, infrastructure, support services, transport, telecommunications and energy.
---
Can AIG cover small businesses?
AIG Insurance offers cover to meet the unique needs of small and medium Australian businesses.
AIG offers it's SME (Small to medium enterprise) solutions. This product is designed to reduce the chance of your business suffering a loss, and to help you recover as quickly as possible if something does go wrong. Rather than a one-size-fits-all solution, AIG can tailor a policy to protect against the specific risks faced by your business, and offer a professional and efficient claims handling service.
AIG Small Business Insurance is designed for Australian businesses with up to $10 million worth of assets per location and up to $20 million in turnover. It offers a wide range of coverage options including:
Material damage
Business interruption
Theft
Money
General property
Glass
Equipment breakdown
Marine transit
Management liability
---
Who is AIG insurance?
AIG (American International Group) is an international insurance organisation, with one of the largest property-casualty networks in the world, serving clients in over 130 countries. This unique global perspective gives AIG the ability to anticipate emerging risks and to respond rapidly to protect their clients on a local scale.
---
Does AIG offer professional indemnity insurance?
Yes. AIG offers professional indemnity insurance (as part of it's financial lines product) designed to cover professionals and businesses in instances of negligence or professional misconduct. Policies can be tailored to suit professionals across a range of industries and businesses small or large. This includes jobs such as:
sole traders
architects
accountants
brokers
consultants
travel agents
engineers
AIG's professional indemnity insurance covers professionals for:
instances of defamation, fraud or dishonesty
wrongful errors, acts or omissions
lost documents
professional misconduct
---
What other types of insurance cover does AIG offer?
1. Accidental and Supplemental Health Insurance
This covers certain conditions and hospital stays that may not be covered by normal health insurers and includes accidental death and disability and financial protection for some critical illnesses. Products include:
Accident Blue. Affordable accidental death and disablement plan.
Security Plus Standard. Serious accident cover plus lifestyle benefits.
Security Plus Premier. Includes membership in Premier Rewards program.
Security Plus Seniors. Covers seniors for a wide range of accidents.
Cancercover Direct. Up to $45,000 if diagnosed with a specific cancer.
Recovery Cash. Up to $45,000 for recovery from an accident.
2. Private Client Group
This offers comprehensive protection for valuable personal assets such as homes and also unique possessions like jewellery, artworks and antiques. Products include:
Yacht Insurance. Comprehensive coverage in Australia and overseas.
Home Owners Insurance. Benefits can include additional rebuilding costs and worldwide accidental contents damage.
Private Collections Insurance. Worldwide coverage for private collections.
Personal Liability Insurance. Worldwide protection against personal injury and property claims.
3. Travel Insurance
This includes comprehensive travel insurance cover for every contingency including cancellations, delays, interruptions, losses and emergency medical expenses. Products include:
Annual Multi Trip Insurance. Unlimited trips per year, covering individuals or families.
International Single Trip Insurance. Covers emergency medical, cancellations, interruptions, and lost or damaged baggage.
Domestic Travel Insurance. Covers trips within Australia up to 35 days in length.
Mature Age Travel Insurance. Cover for travellers over 70 years of age.
Receive a Business Insurance Quote From AIG
Back to top