QBE Business Insurance review
Protect your business with cover tailored towards your needs with QBE Business Insurance.
We're reader-supported and may be paid when you visit links to partner sites. We don't compare all products in the market, but we're working on it!
QBE has has been active in Australia for over 125 years and now has 30 offices spread across every Australian state and territory, and 17,000 employees across 43 countries.
QBE has the resources to insure almost any business, no matter how large or small, while its cross-experience, and wide reach all over Australia, can help with the prompt handling and investigation of claims.
Policies are typically tailored to individual business needs, and to help make sure all customers find adequate cover QBE business insurance is generally only available through brokers or authorised representatives.
Green Insurer of the Year 2020
As part of the Finder Green Awards, we are pleased to announce QBE as our Green Insurer of the Year. It is clear that QBE is an insurance business taking their sustainability efforts seriously. Notably the company is sourcing more than 60% of their electricity from renewable sources, as well as committing to numerous external benchmarks such as CDP and DJSI.
Ready to make an enquiry for QBE Business Insurance? Simply enter your details in the form below and an insurance consultant will be in touch to compare different options with you and provide quotes for cover.
If you are ready to speak with a consultant about different business insurance options available, simply enter your details in the form. Keep reading if you want to learn more about the different types of cover available.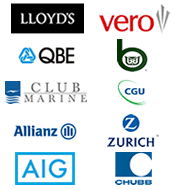 What types of Business Insurance does QBE offer?
As one of the most prominent insurers in Australia, QBE provides business insurance across a range of industries, as well as small business insurance packs.
Depending on your business needs, you can get both industry-specific and general cover types for your business, including:
Accident & Health.

QBE Accident & Health insurance provides cover for individual employees and groups of employees against injury and illness. Individual workers, including employees and small business owners, can be covered, while group accident cover can also be obtained. You can also take out cover for expatriate employees, business travellers, voluntary workers and employees travelling to and from work.
Aviation Insurance.

QBE offers a number of aviation insurance products, most of which are designed for general aviation in Australia, New Zealand, Asia and the Pacific. QBE is Australasia's largest aviation insurer and provides comprehensive cover for any type of aircraft, as well as liability coverage for private pilots, charter operators and flying schools. Other products available include Aircraft Aerial Application Liability, Hangarkeeper's Liability and the Aviation Business Pack.
Business insurance packages.

QBE's business insurance packages can include cover for:

Public liability insurance of between $5 million and $50 million
Business interruption
Damage at the business location
Damage to specified property
Machinery or electronic equipment breakdown

Property in transit
Theft
Damage to glass
Legal action by employees (Employment Practices)
Legal action by government (Statutory Liability)
Tax audit by government
Commercial Property Insurance.

This provides cover for your business' physical assets, including stock, buildings, furniture, fixtures and more.
Commercial Vehicle Insurance.

Vehicles are some of the most important assets belonging to many businesses, offering much-needed mobility and essential convenience for day-to-day business operations. QBE's Commercial Motor insurance covers you against the loss, damage or theft of work vehicles to minimise the disruption to your business. Protection is also available for property damage, towing costs, theft recovery costs and more.
Construction & Engineering Insurance.

QBE offers a range of insurance options to the construction and engineering sector, providing comprehensive coverage for a wide range of risks. These include construction liability, material damage, plus machinery and plant equipment failure.
CTP Business Insurance.

All registered vehicles in Australia require CTP insurance, and QBE offers specialised CTP cover for your business vehicles. This product is available for NSW and Queensland drivers.

Farm Insurance.

QBE's range of Farm Insurance products provides cover for everything from small hobby farms to large-scale operations. Farm Pack Personal Insurance includes home and contents, motor vehicle, personal accident and sickness. Small farm insurance includes home and contents, farm property, horses, pumps and motor vehicles. Farm Pack Business Insurance includes property cover, business interruption, machinery, livestock cover and farm liability.

General Liability Insurance.

Defending yourself against third-party claims of injury or property damage can be costly and stressful. Having QBE liability cover in place offers security and peace of mind, covering you against legal liability. You can choose general public and products liability cover or a comprehensive policy or tailor one to your needs.

Home and Builders' Warranty Insurance.

This type of cover provides the protection Australian licensed builders and owner builders need to meet government regulations. As insurance regulations vary from one state or territory to the next, this cover is offered through intermediaries and can be tailored to suit your needs.

Marine Insurance.

QBE has worked as a specialist marine insurer for more than 100 years. It offers cover for both conventional and specialised cargo, commercial hull, liability and pleasure craft. Worldwide cover is also available.

Multinational insurance.

QBE's provides tailored multinational insurance where you are assigned a team of experienced individuals including a senior dedicated underwriter, client manager, claims manager, senior case handler, relationship manager and a risk solutions team member to run day-to-day operations.

Professional Liability & Indemnity Insurance.

If you offer professional advice or a professional service to your client, this type of cover is designed to protect you against claims you have breached your duty. Lawsuits can be costly to defend or settle and damaging to your reputation, so Professional Liability Insurance is vital for many businesses. QBE has an extensive range of cover to choose from, including everything from Medical Malpractice Insurance to Professional Indemnity Insurance.

QBE Surety Bonds.

QBE offers surety bonds as an alternative to bank guarantees, giving you access to capital without having to worry about offering an asset as security or influencing your credit lines. Contract Bonds and Commercial & Deposit bonds are available.

Strata insurance.

QBE's residential and commercial strata insurance provides help to Owners Corporations when things go wrong to strata title property, covering you for things like emergency and temporary protection, temporary accommodation, rent and storage, theft from common areas and more. Some other common types of cover include:

Building damage
Government audit costs
Office bearers' legal liability
Fraudulent misappropriation of owners corporation funds
Removal and storage of insured property due to damage

Damage to common area contents
Indemnity for personal injury or property damage liability
Machinery breakdown
Voluntary workers
Legal defence expenses

Trade Credit Insurance.

Trade Credit Insurance is designed for businesses who sell products or services on credit terms. These businesses have a lot of capital stuck in accounts receivable, so this type of cover offers protection against losses caused by insolvency or protracted default.
Workers compensation insurance.

Workers Compensation insurance is compulsory for the majority of employers in Australia and can help cover workers' medical expenses, rehab and loss of earnings if they're injured in a work-related incident. QBE's policy provides cover for this and access to a national network of Workers Compensation experts, as well as training programs, self-insurance services and risk management advice.
What is QBE Business Pack Insurance?
QBE offers business pack insurance is designed to flexibly offer cover for situations from business interruption to machinery breakdown to government investigation. These are generally meant as all in one small business insurance and medium sized business insurance, to deliver peace of mind.
Office package: Insurance package for professional services providers, such as consultants, surgeries and many more.
Trades package: Industry-specific cover for hazards encountered by tradespeople, with extra cover available for motor trades, Victorian licensed plumbers and Queensland and Tasmanian electrical contractors.
Which industries can use QBE business pack insurance?
Generally, most small or medium sized businesses in most industries can find cover with QBE business packs, including:
Construction
Importing
Manufacturing
Wholesale trading
Retail
Cafes and restaurants
Accommodation and hospitality
Property
Property management
Health and community services
Recreation and entertainment
Back to top
QBE Business Insurance Claims
The QBE Business Insurance claims process is simple and straightforward, with claims assistants available to answers your questions 24 hours a day.
When you do file a claim, make sure that you have all pertinent information the claims assistant may require, ready and at hand. This information may include:
Policy number
Contact details
The type of claim you are filing such as theft or fire
Any details of other parties involved
Police report (if applicable).
The claims representative may require more information and you will be required to provide them with it as soon as possible.
Back to top
Why choose QBE?
Range of Cover Options
No matter how big or small your business may be, QBE has a variety of insurance products designed to suit myriad insurance requirements. This includes liability cover, professional indemnity insurance, trade credit insurance, accident & health insurance, commercial motor insurance, property insurance and many more.
QBE Australia provides a comprehensive range of general insurance cover for personal and commercial risks faced by business across Australia. From small businesses and tradesmen to mining and construction companies and farmers, QBE offers products to meet the insurance needs of an exhausting array of businesses.
Superior Customer Service
The company prides itself on delivering professional and friendly customer service and aims to build strong relationships with its customers and the wider community. QBE is a trusted name in the insurance business and has been offering its suite of products for well over 100 years.
Efficient Claims Process
Claims are handled efficiently and QBE aims to become the 'first choice' in insurance for all Australians. Being named General Insurer of the Year by the National Insurance Brokers Association from 2002 to 2012 is testament to QBE's success.
In order to work out whether one of QBE's many business insurance offerings is right for you, a detailed overview of the different policies can be found in the PDS. Compare your options at finder.com.au and seek expert advice if needed to find insurance cover that suits your business. A representative from the broker group that works with Finder will be able to discuss the different options and provide you with a quote for cover.
Back to top
Why is business insurance a smart move for your business?
Regardless of whether you run a small business from your home or you control a large operation with hundreds of employees, business insurance is something you need. Every business, no matter how big or small, is regularly exposed to a huge range of risks. From fire and storm damage to liability for injuring a third party, every business faces a variety of unique risks every day.
But having the right type and level of insurance cover in place protects your business against those risks. The biggest advantage of insurance is that it offers financial security — if the worst were to happen, business insurance would help your business be able to safely navigate the rocky waters and continue on to future success.
Enquire About QBE Business Insurance
Back to top
*The products compared on this page are chosen from a range of offers available to us and are not representative of all the products available in the market. There is no perfect order or perfect ranking system for the products we list on our Site, so we provide you with the functionality to self-select, re-order and compare products. The initial display order is influenced by a range of factors including conversion rates, product costs and commercial arrangements, so please don't interpret the listing order as an endorsement or recommendation from us. We're happy to provide you with the tools you need to make better decisions, but we'd like you to make your own decisions and compare and assess products based on your own preferences, circumstances and needs.
More guides on Finder