Compare international money transfers for your business
Lock in competitive exchange rates for your business transfer and take advantage of low fees.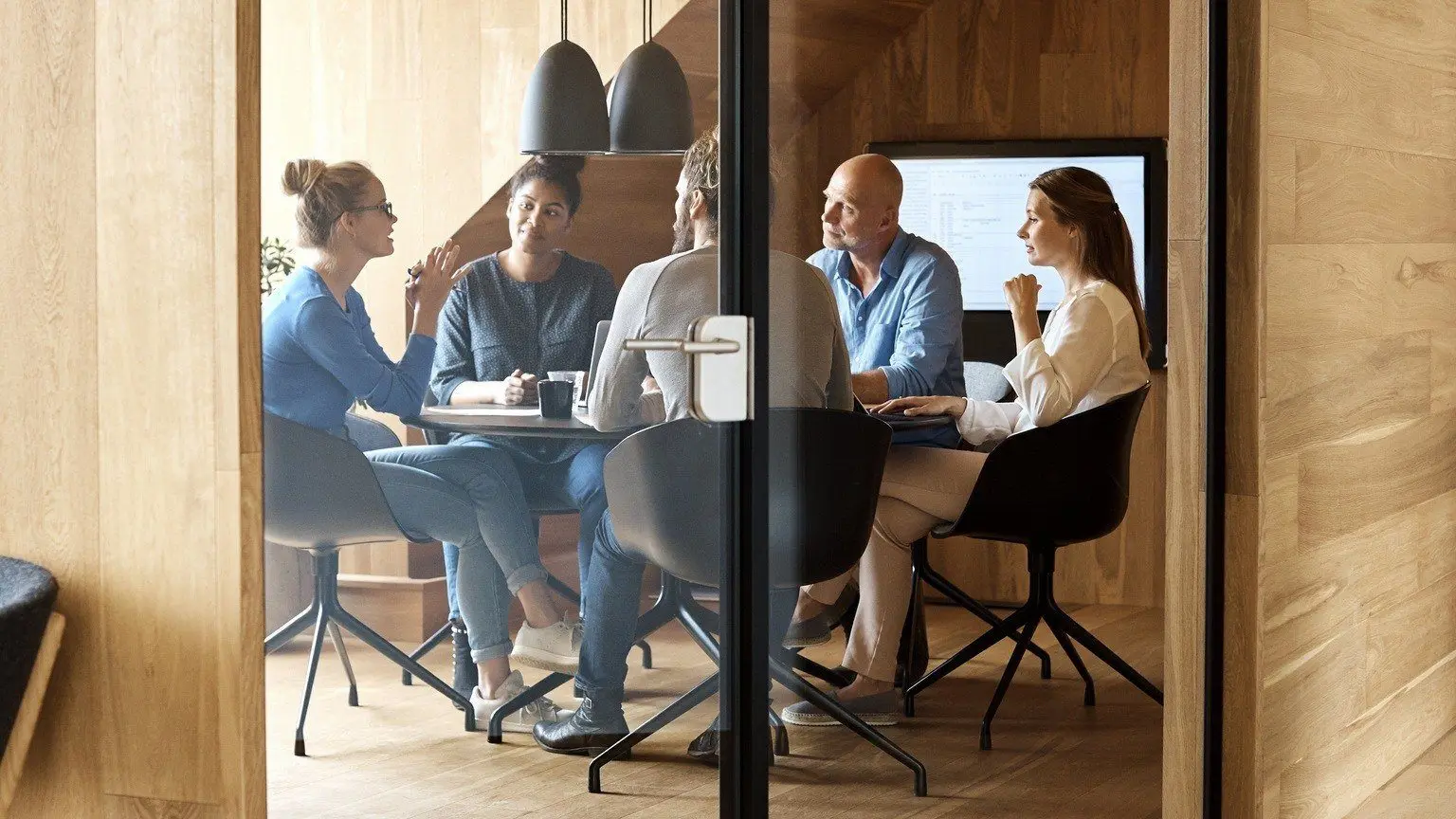 We're committed to our readers and editorial independence. We don't compare all products in the market and may receive compensation when we refer you to our partners, but this does not influence our opinions or reviews. Learn more about Finder .
Businesses need to send money overseas for all manner of reasons, from paying international suppliers to buying stock or consolidating their financial strength in overseas markets. Luckily, there are more international money transfer options for businesses to choose from than ever before. This ensures that those who shop around for the best possible deal can find a fast, affordable method of moving funds across international borders.
Use the table below to sort through different money transfer services until you find one suitable for your business. Enter the amount you need to send and the destination to see the most suitable services. If you want to read more about a product, click "More", or click "Go to Site" to register for a service and get a free quote.
Send money overseas with SendFX

SendFX International Money Transfers
Fee-free transfers
30+ currencies
Easy to use
Send money overseas with SendFX
SendFX guarantees to match any competitor's exchange rate. T&Cs apply.
Fee-free transfers in 30+ currencies to over 200 countries.
Minimum transfer amount: $2,000
Online transfer fee: $0
Instantly compare business international money transfer services
Disclaimer: Exchange rates change often. Confirm the total cost with the provider before transferring money.
Why you should consider using an international money transfer provider instead of your bank
When you're a business owner, time is precious. This means that many business owners simply opt to perform money transfers through their regular bank. Unfortunately, this is one of the least efficient and most costly ways to send money overseas.
Banks offer poor exchange rates, a lack of useful features and have high fees. Also, they might not offer the currency or destination you need.
One of the first things you'll notice when comparing dedicated money transfer services to banks is that money transfer providers typically offer better exchange rates to their customers than banks do. Even a difference of a couple of cents in your favour can add up to a big saving when you transfer several thousands of dollars.
Money transfer companies also offer lower fees than banks, give you another way to keep more money in your pocket. Fees can add up quickly, especially when you're setting up regular scheduled business transfers, so it pays to compare the hidden charges included with competing providers.
In addition, many money transfer companies offer to waive their transfer fee when you send more than a certain amount of money, so keep an eye out for this feature as well. Money transfer companies can also typically transfer your funds quicker than banks can, which is an important feature in the business world. Some companies offer transfers within 24 hours or even minutes, while banks can take up to five days to send your money.
Let's look at an example below.
Should I use a specialist money transfer service or my bank?
Kevin is a small business owner who wants to send a one-off payment of AUD$5,000 overseas to an important supplier in the United States. Although tempted to simply use his regular bank to perform the transaction, he decides to compare how much it will cost through his bank with the expense involved in transferring funds via a money transfer provider.
| | Bank | Money transfer service |
| --- | --- | --- |
| Exchange rate | 0.7268 | 0.76780 |
| Fee | $22 | $34.76 |
| Amount transferred | US$3,634 | US$3,812.31 |
| Amount saved using a money transfer service | | +US$178.31 |
As you can see, even though the transfer fee with the money transfer service is more than the fee that the bank charges, the exchange rate is much more competitive. Therefore, even with the higher transfer fee, Kevin can send an additional US$178.31 to his recipient by using a dedicated money transfer provider.
*Rates quoted are correct as of 13 July 2017. You should always source a quote for current rates and fees.
Which services specialise in overseas money transfers for business?
It's possible for businesses to send money overseas through many Australian banks, including the Big Four: Commonwealth Bank, Westpac, NAB and ANZ. This is through the use of a telegraphic transfer, which can end up costing you in both time and fees as your money bounces around different banks on its way to your recipient. However, you can also go for specialist money transfer companies such as OFX, TorFX, CurrencyFair and others. In many cases, you can save money by using the services of a money transfer provider instead of a regular bank.
These companies often offer better exchange rates and lower fees than banks. They also offer much faster transfers. In short, while banks focus on a wide range of financial products and services, international money transfer providers specialise in sending funds overseas.
Want to go deeper? What kind of business are you:
Compare these features when comparing business transfer services
It's important to consider the following factors when choosing a money transfer provider:
Competitive exchange rates
The higher the exchange rate, the more money will end up in your recipient's bank account. It's quick and easy to compare exchange rates online, and money transfer companies typically offer better rates than banks. Some companies will also offer better rates to business customers than personal customers, so compare this feature as well. However, remember to consider a company's rates in conjunction with its fees.
Little or no fees
Read the fine print to discover any fees and charges which will be attached to your transaction as well as whether you can save money by lodging your transfer online instead of in a branch. Many online transfer providers will waive their transfer fee when you send more than a certain amount, so look into this feature as well.
Ability to schedule payments
Does your provider allow you to set up regular scheduled payments? This is convenient for business owners and can help you organise your budget more effectively.
Forward contracts
A forward contract lets you lock in an exchange rate now for an international money transfer that will take place at a later date. Consider which providers offer this, how far in advance contracts can be set up and whether the providers attach extra fees for this service.
Customer service, contact methods and availability
Consider which provider has the best reputation for customer service. Is assistance available online, over the phone and via live chat? Between what hours can you contact customer support? This area is important to consider in case you ever have issues with one of your transfers that need to be resolved.
Supported currencies
Different money transfer providers will offer to transfer funds to a range of different supported currencies. Most providers will let you send funds in a number of commonly traded currencies, for example, the US dollar or the British pound, but depending on your business, you may need to trade more exotic currencies.
Limit orders
Limit orders let you take advantage of fluctuating market exchange rates, so check which providers offer this feature. Also, remember to establish whether this service comes with any fees. A limit order allows you to specify a target exchange rate for your international money transfer, and your money transfer provider will then monitor the market and perform your transfer when such a rate arises. This allows small business owners to take advantage of fluctuating exchange rates when sending money overseas.
Another way your business can save money: Using limit orders
Kevin wants to send AUD$15,000 to the United States and is offered an exchange rate of US$0.75. He believes he will be able to find a better deal. He lodges a limit order with his money transfer company not to transfer the funds until an exchange rate of US$0.77 is available. When the market hits this rate four days later, his funds are sent. This allows Kevin to save a further US$300.
| | Normal transaction | Limit order |
| --- | --- | --- |
| Exchange rate | 0.75 | 0.77 |
| Fee | US$0 | US$0 |
| Amount transferred | US$11,250 | US$11,550 |
| Amount saved using a limit order | | +US$300 |
*This is a fictional case study. Always source a quote for current rates and fees.
See exchange rate updates in real-time
Frequently asked questions about business transfers
Read more on this topic