CoverMore Travel Insurance
CoverMore travel insurance lets you earn 3 Virgin Velocity points for every $1 spent on a policy.
We're reader-supported and may be paid when you visit links to partner sites. We don't compare all products in the market, but we're working on it!
Important:
Travel insurance rules continue to change as a result of the coronavirus pandemic. We're working hard to keep up and make sure our guides are up to date, however some information may not be accurate during the pandemic. It's even more important to double-check all details that matter to you before taking out cover. Please know that some policies may not be available through Finder at this time.
Here are some helpful tips:
If you're buying a policy today, it's unlikely that you'll be covered for border closures
If your travel plans go against government advice, your policy will most likely be voided and you won't be covered
With 25 years of experience and over 10 million travellers covered, Cover-More offers an extensive range of cover options to meet the needs of many different travelers. On top of that, CoverMore are one of the few Australian insurers that offers some cover for mental health conditions. We've done the research and compared policies to make your decision making easier when it comes to travel insurance.
Here's your valid CoverMore deal
Compare Cover-More travel insurance policies
Summary of CoverMore's International Premium policy
| | |
| --- | --- |
| Overseas Medical and Hospital Expenses | Unlimited |
| Cancellation and Amendment Fees | Cover chosen |
| Luggage and Personal Effects | $15,000 |
| Maximum Age Limit | 84 |
Table updated November 2020
CoverMore travel insurance review and policy benefits
Compare CoverMore policies side by side to decide which policy is best for your trip.
| Benefit | International Premium | International Medical Only | Domestic | Domestic Cancellation | Inbound |
| --- | --- | --- | --- | --- | --- |
| Accidental death | $25,000 | | $10,000 | | $10,000 |
| Additional Expenses | Unlimited | Unlimited | $10,000 | Cover chosen | Cover chosen |
| Amendments or cancellation costs | Cover chosen | | $10,000 | Cover chosen | Cover chosen |
| Delayed luggage allowance | $750 | | | | $200 |
| Disability | $25,000 | | $10,000 | | |
| Hijacking | $5,000 | | | | $2,000 |
| Hospital incidentals | $6,000 | | | | $1,000 |
| Loss of income | $10,400 | | $1,500 | | |
| Luggage and travel documents | $15,000 | | $3,000 | | $3,000 |
| Medical and dental expenses | | | | | $1,000,000 |
| Money | $250 | | | | |
| Overseas medical and dental | Unlimited | Unlimited | | | $10,000,000 |
| Personal liability | $2,500,000 | $2,500,000 | $200,000 | | $1,000,000 |
| Rental car insurance excess | $6,000 | | $4,000 | | |
| Resumption of journey | $3,000 | | | | |
| Special events | $5,000 | | $2,000 | | |
| Travel Delay | $2,000 | | $750 | | |
*Table last updated 23rd November 2020
Back to top
Policies Available from CoverMore
CoverMore offer 6 different policies for your trips abroad or at home.
International Premium
Offers comprehensive international travel cover to provide ultimate peace of mind when you head out to explore the world.
International Medical Only
Provides financial assistance if you suffer an injury or illness while overseas. It aims to offer affordable protection for those travellers who only want cover for the bare essentials.
Annual Multi Trip
For trips of 30, 45 or 60 days at a time. This policy gives you 12 months of cover and provides the same level of cover as a premium policy.
Domestic
Comprehensive cover for trips within Australia
Domestic Cancellation Only
Provides protection against the loss of pre-paid deposits and cancellation fees when unexpected circumstances beyond your control
Inbound
Designed to offer cover for non-Australian residents travelling to and within Australia. This policy is available for those up to 69 years old.
Compare policies with CoverMoreBack to top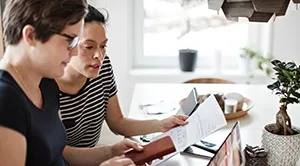 Looking for other insurance options?
Find out how to protect your finances during the global coronavirus pandemic with insurance.
Additional cover options
Cover-More understands that no two travellers needs are the same and have a number of additional cover options available to let you tailor your policy closer to your needs.
Increase cover for luggage. If you are taking high-value items with you on your trip that fall outside the default value threshold offered on the place you are considering, you can apply to register these items to ensure adequate cover is in place. For an additional premium loading, you can increase your cover for luggage and personal items to a limit of $4,500. It is worth noting that in the event of a claim, Cover-More will require proof of purchase documentation. This may be in the form of a receipt or valuation document.
Car hire excess. If you are planning to hire a car overseas, you may want to take out additional car hire excess to avoid a hefty bill from the rental company in the event of an accident.
Hitting the slopes? You might want cover for skiing, snowboarding and snowmobiling. If you are planning a vacation to the snow, you may want to take out additional cover for on-piste skiing to ensure you are covered in the event of injury. It is worth noting that Cover-More Travel Insurance will only provide cover for incidents that occur on-piste and there is no cover for racing or professional winter sports.
Cover for motorcycle and moped accidents. If you are looking to hire a motorcycle or moped on your travels, you will need to take out additional cover, as it is not provided as a standard benefit on Cover-More's policies. This option can provide cover even if you are the passenger on a motorcycle or moped. Some general conditions of this cover option:

Motorcycle must have a maximum engine capacity of 200cc
You must be wearing a helmet if involved in an accident
You must hold a valid Australian motorcycle license. If you are a passenger on a motorcycle and involved in an accident, the driver must hold an approved license
Looking for Cancel-for-any-reason (CFAR) cover?
You can get CFAR cover as an add-on to specific CoverMore policies. This add-on literally allows you to cancel your trip for any reason, and get up to 75% of your out-of-pocket expenses back. Seem too good to be true? Here are a few conditions to be aware of;
It's only available through certain travel agents such as Flight Centre - it's not even offered directly through CoverMore
There's a limit to how much you can get cover for
You need to buy cover with the add-on within a certain time frame of booking your trip
You need to cancel your trip at least 48 hours before you're supposed to depart
Can I get CoverMore travel insurance for seniors?
Yes, CoverMore has overall higher age limits than other travel insurers. If you're older than the ages below, you might still be able to get cover by calling them directly. Other limits might apply depending on your individual circumstances.
| | Premium policy | Medical only policy | Domestic policy | Annual multi-trip policy |
| --- | --- | --- | --- | --- |
| Age limit | Up to 84 years | Up to 84 years | Up to 99 years | Up to 74 years |
| Maximum trip duration | Not stated | Not stated | Not stated | Up to 60 days per journey |
| Cover for overseas medical? | Unlimited | Unlimited | | Unlimited |
| Cover for pre-existing conditions? | | | | |
| Cover for cruising? | Optional add-on | Optional add-on | Optional add-on | Optional add-on |
Cover-More's travel GP services
If you're overseas and you need expert medical advice, Cover-More can put you in touch with an Australian doctor through its Travel GP Service. An Australian first for travel insurers, this service allows you to consult an Australian doctor for expert medical advice tailored to your situation.
You can contact the service 24 hours a day, seven days a week from anywhere in the world. This can be very handy when you are in a foreign country and you don't understand the local medical system, let alone speak the language.
A Travel GP can perform a medical consultation over the phone to discuss your health situation and give you the expert medical advice you need - in English. This leaves you free to get back to enjoying your trip as quickly as possible.
Alternatively, if you need to see a doctor on the ground, Cover-More can refer you to an appropriate medical facility close to your location.
CoverMore travel insurance claim and contact details
Claims and contact details
Emergency contact details: +612 8907 5619
Making a claim online: Visit claims.covermore.com.au and follow the prompts
Making a claim via post: Download, print and complete a claims form from claims.covermore.com.au. Send to; Cover-More Traevl Insurance Claims Department Private Bag 913 North Sydney, NSW, 2059, Australia
How do I apply for CoverMore Travel Insurance
If you are interested in taking out one of the travel insurance policies on offer from Cover-More, you can follow the secure links through to the Cover-More website and begin your application. Quotes can be received and cover put in place entirely online provided you do not have any pre-existing medical conditions. It is crucial to read through the product disclosure statement prior to purchasing your policy to have a clear understanding on exactly what is and what is not covered under your policy.
Some final questions you might have about Cover-More
More guides on Finder