Travel insurance for visitors to Australia
Compare policies for overseas visitors to Australia. Get cover for medical expenses, cancellation fees and more.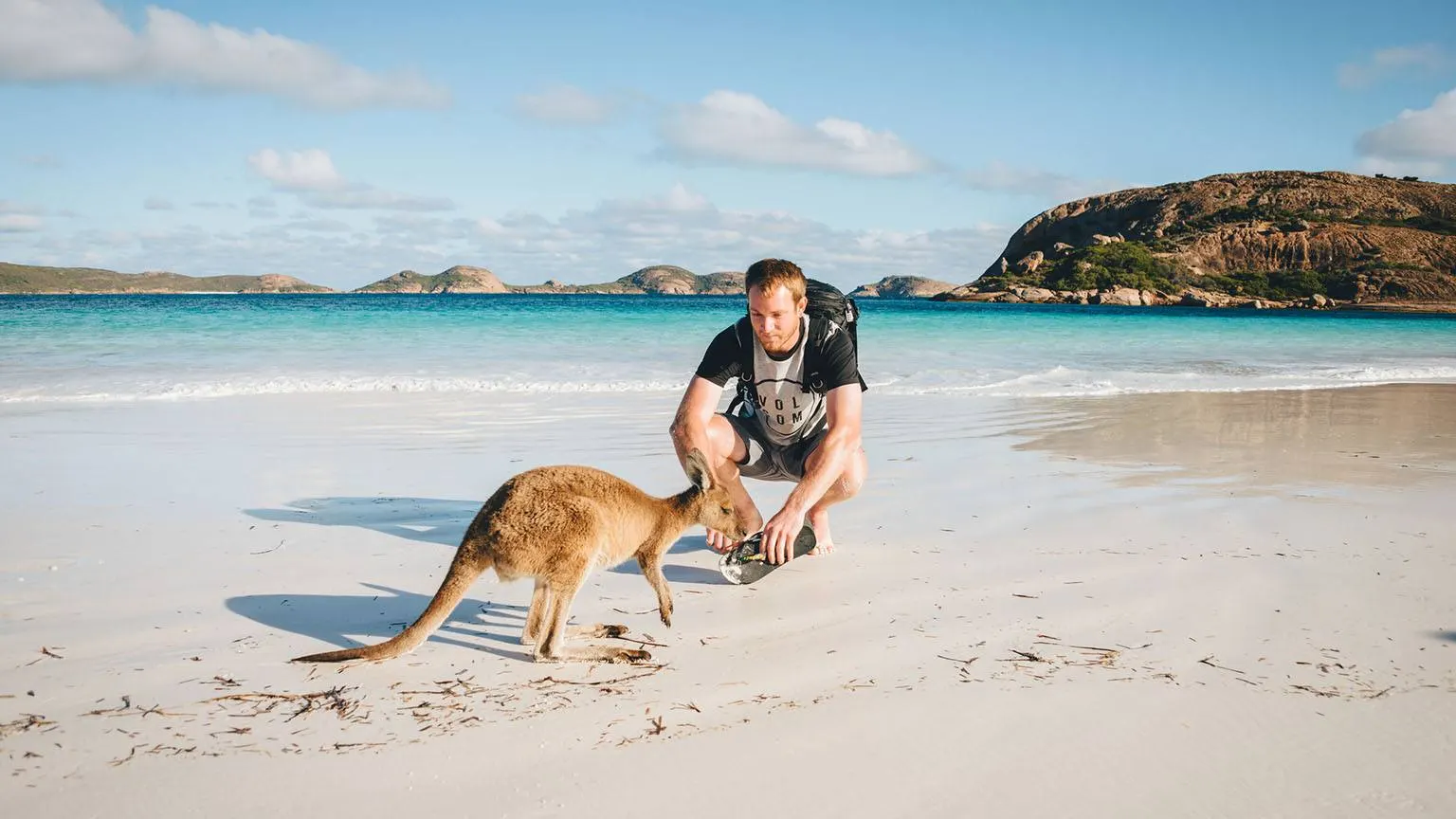 We're reader-supported and may be paid when you visit links to partner sites. We don't compare all products in the market, but we're working on it!
Important:
Travel insurance rules continue to change as a result of the coronavirus pandemic. We're working hard to keep up and make sure our guides are up to date, however some information may not be accurate during the pandemic. It's even more important to double-check all details that matter to you before taking out cover. Please know that some policies may not be available through Finder at this time.
Here are some helpful tips:
If you're buying a policy today, it's unlikely that you'll be covered for border closures
If your travel plans go against government advice, your policy will most likely be voided and you won't be covered
Important read: Visitors and non residents in Australia and COVID-19
If you're a visitor to Australia and you decided to stay, or couldn't get home due to restrictions, there are still some insurance options out there for you.
Contact your insurer back home. If you have a travel insurance policy which hasn't expired, see if your insurer will extend cover until you make it back to your home country.
Look into Overseas Visitors Health Cover. OVHC will cover you for unexpected medical expenses while you're in Australia. You might not have cover for your baggage or possible cancellations, but at least medical is taken care of.
Cover if you need to hire a car. If you need a car because you're in Australia longer than expected, it could be a good idea to look at rental car excess insurance to avoid unexpected costs.
If you're visiting Australia soon
While Australian borders are closed to non-residents of Australia, you may have a friend or relative visiting in the future. Some brands are still offering inbound policies, however, it's important to know that cancellations due to COVID-19 will not be covered.
| Brand | Age limit | Medical cover | Luggage cover | Apply |
| --- | --- | --- | --- | --- |
| | Under 69 | $10,000,000 | $3,000 | |
| | Under 69 | $10,000,000 | $3,000 | |
Whether you're visiting Australia from overseas or are arranging cover for family abroad to visit you, it can be tricky to get a policy with Australian insurers. Luckily, there are options out there for you.
We've put together a list of providers offering travel insurance for visitors to Australia so you can get cover for things like medical expenses, flight cancellations and personal liability.
Compare policies for visitors to Australia
Brand
Policy Name
Age limit
Medical cover
Cancellation cover
Apply

Travel Insurance Saver

Inbound Travel Plan
Under 81
$200,000
$20,000

How to apply

Inbound Travel Insuarance
Under 69
$10,000,000
Benefit limit chosen
Get quote

How to apply

Easy Travel Insurance

Inbound Plan
Under 69
$10,000,000
Benefit limit chosen

How to apply

Top Non Residents / Basic Non Residents
Under 86
Unlimited
$10,000 / $3,000
More info

How to apply
*When looking for cover, make sure to read any guidelines in the PDS to ensure you qualify for the policy. Most insurers have limitations when it comes to covering pre-existing medical conditions for visitors to Australia.
What you need to know about Travel Insurance for Visitors to Australia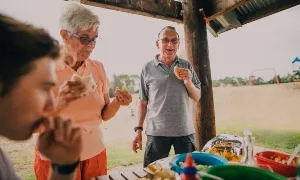 What is travel insurance for overseas visitors to Australia?
Visitors to Australia can buy their travel insurance from Australian insurers as long as they meet certain criteria. This usually includes the majority of their trip being spent in Australia and that they are not over a certain age. Some insurers may not allow cover for trips outside of Oz.
Benefits of having travel insurance while visiting Australia
Travel insurance offers many features and benefits for visitors to Australia.
Medical care. Cover if you need medical care while you're in Australia. Emergencies are often unexpected and expensive, so don't let you or your family get caught out.
Interruption.Sometimes, unforeseen circumstances force you to cancel or cut your trip short. Whether you lose your job or are diagnosed with an illness, the long journey means that flights to Australia can be pretty expensive. Travel insurance policies reimburse you for the money you are otherwise not able to get back.
Belongings. You're travelling such a long way so the last thing you want is to be stuck in Australia without your luggage. If your luggage and belongings are lost, stolen or damaged on your trip, your insurance policy will provide cover for the cost of their repair or replacement. Similarly, if an airline misplaces your luggage or it is delayed, cover is available to help you buy essential clothing and toiletries.
Theft. Australia is a generally safe country but theft can occur anywhere, especially if you're planning on exploring different parts of the country. Travel insurance looks after you if your cash, credit cards, passport or important travel documents are stolen.
Accidents. If you're planning a road trip, rental vehicle excess cover makes sure you don't have to pay the excess on the rental vehicle if something goes wrong. Travel insurance for visitors to Australia can also include personal liability. If an accident occurs and you are legally liable to pay for the costs, this can reimburse you up to the limit specified on your policy.
In short, travel insurance is specially designed to offer protection against a wide range of risks you may be exposed to while travelling. Not only can this help you save money in the long run, it can also save you a whole lot of stress if something goes wrong.
Find travel insurance for visitors to Australia
Back to top
Conditions of non-resident travel insurance for Australia
The eligibility requirements in order to be able to take out cover can vary from one insurance provider to the next, but one common requirement is that you need to be spending the majority of your trip in Australia. Many insurers will require you to have valid Medicare cover or private health insurance as well. It is worth noting that not all pre-existing medical conditions will be covered by insurers. Some may be automatically excluded and for others you may be required to submit further information detailing the nature of your condition.
Just like normal travel insurance policies, non-resident travel insurance will generally have an age limit on people who can take out cover. For example, many policies stipulate that you must be under the age of 81 to take out cover.
It's possible to take out a policy before or after you arrive in Australia, though if you've already arrived you may have to serve a waiting period before some aspects of cover will take effect.
How to compare non-resident travel insurance policies
When comparing non-resident travel insurance policies, it's essential that you take the time to do your research. Do an online search for insurance providers who specialise in offering the type of cover you're looking for, and seek out reviews of any companies you're considering.
Obtain quotes from a number of insurers to get an idea of the cost involved, but look past the mere cost to see exactly what each policy covers. Read all policy documents closely to familiarise yourself with the benefits, features, limits and exclusions offered by each policy. Does the policy you want cover you for all the activities and experiences you'll be engaging in? Does one policy have higher benefit limits than the others?
Finder.com.au is the perfect place to compare a range of non-resident travel insurance policies. If you need additional assistance, consider enlisting the help of an insurance consultant to help you find the right policy for your needs.
Back to top
Questions about travel insurance for visitors to Australia
Travel Insurance for Visitors to Australia
Back to top
*The products compared on this page are chosen from a range of offers available to us and are not representative of all the products available in the market. There is no perfect order or perfect ranking system for the products we list on our Site, so we provide you with the functionality to self-select, re-order and compare products. The initial display order is influenced by a range of factors including conversion rates, product costs and commercial arrangements, so please don't interpret the listing order as an endorsement or recommendation from us. We're happy to provide you with the tools you need to make better decisions, but we'd like you to make your own decisions and compare and assess products based on your own preferences, circumstances and needs.
Picture: GettyImages
More guides on Finder