Easy Travel Insurance
Flexible options & cover for pre-existing conditions: why Easy Travel Insurance might be right for you.
We're reader-supported and may be paid when you visit links to partner sites. We don't compare all products in the market, but we're working on it!
Important:
Travel insurance rules continue to change as a result of the coronavirus pandemic. We're working hard to keep up and make sure our guides are up to date, however some information may not be accurate during the pandemic. It's even more important to double-check all details that matter to you before taking out cover. Please know that some policies may not be available through Finder at this time.
Here are some helpful tips:
If you're buying a policy today, it's unlikely that you'll be covered for border closures
If your travel plans go against government advice, your policy will most likely be voided and you won't be covered
Easy Travel Insurance is Australian owned and operated, with Australain based GPs and medical help available 24/7. If you want cover for the basics, you can get a cancellation only or medical only policy. For total peace of mind, comprehensive policies are available for both domestic and international policies, while kids under 21 are included for free.
Check out Easy Travel Insurance's options to see if there's a policy that works for you.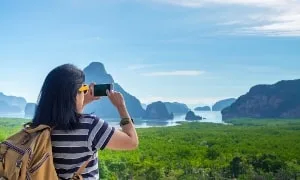 Finder's favourite features:
1. Great flexibility: get medical only or choose your own level of cancellation cover
2. Inbound travel insurance for non-Australian citizens
3. Cover for lots of pre-existing medical conditions
Receive quotes for policies available from Easy Travel Insurance
Easy Travel Insurance policy options
Check out the policies available with Easy Travel Insurance
Annual Multi Trip
You can get annual cover for unlimited trips around Australia and the rest of the world, provided none of those trips exceed 60 days, although extensions are available for individual trips. This cover option is great value for those who travel a lot. All international and domestic policies are available as an annual multi-trip policy.
International Premium
This policy provides policyholders with cover for a multitude of situations including luggage and travel documents, travel delay, personal liability as well as unlimited dental and medical expenses and repatriation.
International Medical Only
This international cover provides you with unlimited medical cover only while you are overseas.
Domestic
With cover while you travel in Australia (with single and multi-trip options) you'll get cover for cancellation cover, luggage and travel, travel delay cover and personal liability cover.
Domestic Cancellation Only
If you have to cancel your trip due to unforeseen circumstances, this policy will reimburse you for cancellation costs only. You can choose how much you want to be covered for. The more cancellation cover you need, the higher the costs will be.
Inbound
Inbound Travel Insurance is designed for non-Australian residents who are visiting Australia for work or pleasure. The policy cover includes medical expenses, dental and additional expenses, luggage and travel documents, accidental death and personal liability.
Easy Travel Insurance review of benefits
| Benefits | International Premium/Single or Multi-trips | International Medical Only | Domestic | Domestic Cancellation Only | Inbound |
| --- | --- | --- | --- | --- | --- |
| Overseas medical and dental | Unlimited | Unlimited | | | $10,000,000 |
| Additional expenses | Unlimited | Unlimited | $10,000 | Cover chosen | $10,000,000 |
| Amendments or cancellation costs | Cover chosen | | $10,000 | Cover chosen | Cover chosen |
| Luggage and travel documents | $15,000 | | $3,000 | | $3,000 |
| Personal liability | $2,500,000 | $2,500,000 | $200,000 | | $1,000,000 |
| Delayed Luggage Allowance | $750 | | | | $200 |
| Resumption of Journey | $3,000 | | | | |
| Money | $250 | | | | |
| Travel Delay | $2,000 | | $750 | | |
| Accidental Death | $25,000 | | $10,000 | | $10,000 |
| Hijacking | $5,000 | | | | $2,000 |
| Rental Car insurance excess | $6,000 | | $4,000 | | |
Table was last updated: November 2020
What additional options are there?
Easy Travel Insurance offers add-ons to certain policies so you can tailor your trip to your needs.
Motorcycle/moped riding: If you plan on renting a motorcycle or moped on your trip, you can purchase cover for motorcycles and moped riding.
Winter sports: If you're going skiing, snowboarding or snowmobiling, you can purchase the winter sports pack on top of your existing policy.
Cruise cover: The cruise cover add-on will help you out for claims directly or indirectly related to your cruise, including missed port connections and cancelled shore excursions.
Add or increase rental car insurance excess cover: If your policy does not automatically include rental car insurance excess, you can pay for it with an additional premium or if it does, you can increase your benefit limit.
Increase luggage cover: If you've got valuable items, you can increase your cover on a per item basis.
Am I covered for pre-existing conditions with Easy Travel Insurance?
Easy Travel Insurance categorise their Existing Medical Conditions into three types: conditions automatically included, conditions they need to assess and conditions which cannot be covered. As with any insurance policy, be sure to disclose any pre-existing medical conditions when applying for cover, even if you know they are automatically excluded. If you have to submit a medical assessment, this can easily be done online. You may be subject to increased premiums if you are aged 70 and over.
What exclusions apply to Easy Travel Insurance?
Easy Travel Insurance has general exclusions listed in the PDS that you should be aware of. These include but are not limited to:
claims for costs or expenses incurred outside the Period Of Insurance
claims involving consequential loss of any kind not specifically covered in the policy
claims arising from any unlawful act committed by you
claims directly or indirectly arising from loss, theft or damage to property, or death, illness or bodily injury if you fail to take reasonable care
claims involving air travel other than as a passenger on a fully licensed aircraft
claims arising as a result of war, hostilities, invasion, rebellion, revolution or usurped power
claims arising directly or indirectly from any nuclear reaction
loss or damage caused by detention or destruction by customs or other authorities
claims in respect of travel booked or undertaken after a terminal illness was diagnosed
claims arising from, or related to, any existing medical condition you or your travelling companion has not disclosed or that is not automatically covered
claims arising from or related to your existing medical condition of reduced immunity
claims directly or indirectly arising from pregnancy
How to File a Claim With Easy Travel Insurance
Filing a claim with Easy Travel Insurance is a simple and straightforward process. if something does go wrong and you need to file a claim, you will need to provide the claim assistant with the following information:
Policy number
Contact details
Travel details
The circumstances surrounding your claim
Any supporting evidence such as:

Medical certificates
Police reports
Airline reports
Contact details for the treating hospital and doctor
Pertinent receipts.
As with any type of claim, it's important to be patient, as these things can take time. Having all of the documentation applicable to the claim will help to speed the process along. For claims enquiries, contact 1300 728 822.
Claim and contact details for Easy Travel Insurance
Making a claim onlinehttps://claims.covermore.com.au.
Claim enquiries1300 728 822

Icons made by Smashicons from www.flaticon.com is licensed by CC 3.0 BY

More guides on Finder